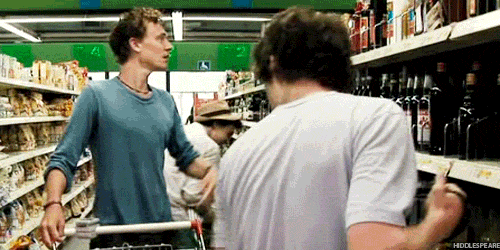 A trip to the grocery store on an empty stomach always results in a bellyache of regret at checkout. Much to my dismay, last week's journey ended in an $80 bank account drain. Did I really even get that much food? The ache only came back a week later when most of the food I spent half a week's pay on found its way into the garbage.
We all have big appetites and sometimes the desire to eat well leads to carts full of food we don't really need. Rather than throwing away money you don't have, shop responsibly and learn from my mistakes so you don't sacrifice your budget for a bag of unnecessary groceries.
Shopping Foul: Going In Without a Map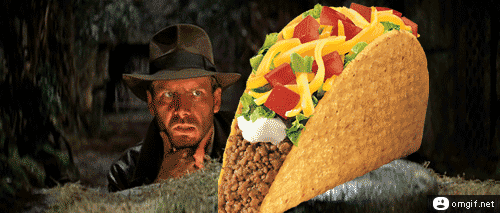 There's nothing like going into a store with a rumbling stomach and a false sense of income. I am Columbus and the store is my new world. Everything from produce to dairy tends to gravitate towards my cart. Once I get home I realize that I didn't need half of what I bought. Before you leave your apartment, make sure you write a concise list of what you actually need and don't deviate from it once you're shopping (unless there's a new Oreo flavor).
Takeaway: Just look through your pantry before you leave, ok?
Shopping Foul: Last-minute Shopping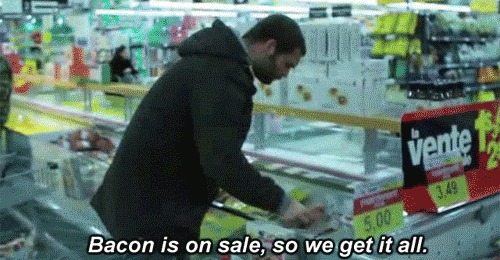 I always wait until I'm on my final piece of cheese and last sip of milk before I hit the store. Fearing the onset of the apocalypse, I feel pressured to stock up when I finally go. This always results in more food than I need and a bigger bill than I can afford. Though
time is always a factor in college
, more frequent trips to the store would prompt me to pick-up smaller orders. I'm forced to get what I actually need rather than what I think I need.
Takeaway: Don't wait until your fridge is empty.
Shopping Foul: The Heart of a G.D.I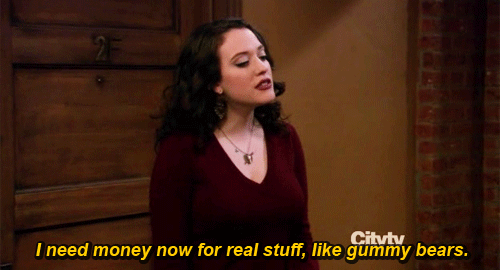 Whether I'm in a rush or simply refuse to be loyal to a particular chain, I tend to avoid becoming a store member when prompted at checkout. I'm not hurting the cashier's feelings; I'm hurting myself. Though having a savings card might only save a few pennies, change adds up. Additionally, being a member often provides sales and savings denied to non-members. You may even be able to earn rewards for things you have to buy anyways. Why spend $3.50 on bread when members pay $3? Save on bread twice and you have yourself a piece of pizza on Friday night.
Takeaway: Giving the clerk your email doesn't sign your soul over to the devil.
Shopping Foul: Brand Name Blowout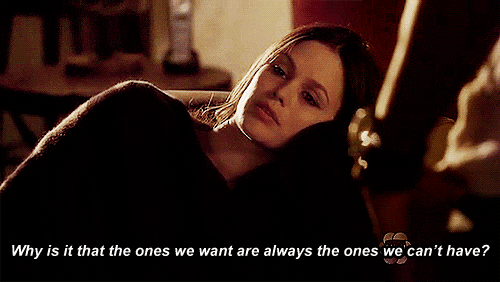 Your mom isn't buying your food anymore
. Though it may be hard to change if you've been eating the same cereal since you were seven, it's hard to justify dropping extra dough on brand name goods. I don't even want to think about the money I've spent getting my Fruity Pebbles and Cheerios. Store brands are often made of the exact same ingredients and are normally cheaper. Pick your battles. If you're adamant about the superiority of particular ketchup, buy the cheap mustard.
Takeaway: You don't need the one with the cartoon character.
Shopping Foul: Bread Obsession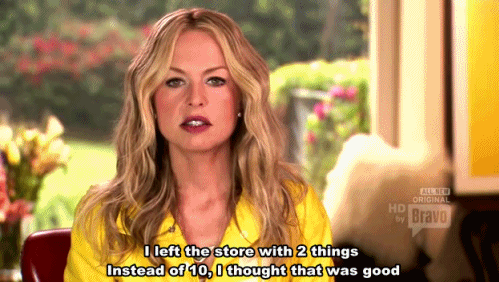 From fresh sourdoughs to row upon row of bagels, the temptation can't be denied. A spin around the bakery always fills my cart with carbohydrates. I can't (shouldn't) eat the equivalent of four loaves of bread every week. The next time you start loading up on artisan wheat, take a second to be realistic. Unless you have a big freezer, you need to slow your roll.
Takeaway: Save the bread for the Olive Garden.
Shopping Foul: Produce Binge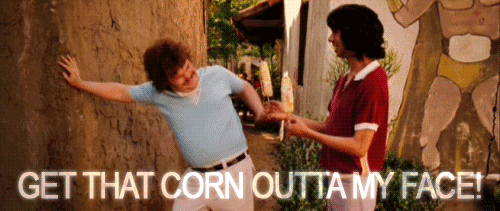 I tend to load up on fruits and vegetables in an attempt to eat
healthy
. Though they were appealing in the store, these very expensive items tend to be forgotten once they make it into my fridge. A week later, I find them rotten behind jugs of milk and bottles of condiments. Be realistic about what you'll actually eat when navigating the rows of apples. Buy small quantities or try out cheaper frozen or canned versions of your favorites. Although frozen strawberries or canned corn aren't nearly as delicious, they won't decompose. Buying pounds of fresh produce burns stacks of dollars.
Takeaway: You're not going to make a salad when your roommate orders pizza.
Shopping Foul: Faulty Culinary Ambition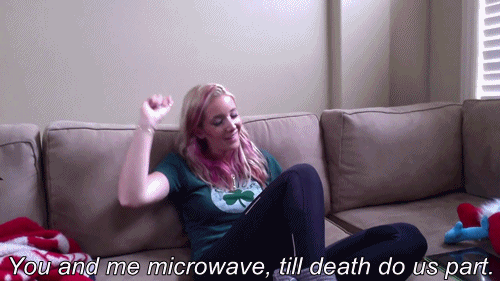 In the store each shelf screams potential for a great "easy" dinner. Happy people on the advertisement always convince me that if I make that meal, I too will be eternally happy. Well, I'm no Emeril. The majority of ingredients I buy never leave the pantry. Be realistic. If you like to cook: bless you, but don't expect yourself to cook a mom-style three-course meal after a long day of class. The frozen food section of your grocery story will offer pre-made meals such as the Healthy Living brand for a dollar or two. Your money would be better spent on quick and easy meals you can just throw in the microwave or oven.
Takeaway: Takeout is always an option.