In high school, we all think that our friend groups will stand the test of time and last forever (BFF4EVR, am I right?). For some that holds true, but for others it doesn't. Throughout high school, I had a pretty big friend group. Various people drifted in and out of our inner circle, but for the most part, about five or six of us stayed. Without a doubt, I can say that these girls made high school a blast. Of course we fought and bickered and complained, but deep down we all loved each other and enjoyed our time together.
It's easy to move past arguments with friends during high school because no matter what happens, you're forced to go to school and look those people in the face for eight hours a day, five days a week. The small cracks that threaten to shatter friendships are easy to patch up when they're plastered together immediately. After graduation, however, there's barely any time to plaster due to distance and different schedules. Before you know it, the small cracks have widened and left you with a shattered friendship that you don't know how to begin to repair.
And that's what happened to my group. The problems that were small scratches in an iPhone screen expanded to the severity of the San Andreas Fault. It all happened so fast and so unexpectedly that none of us saw it coming. Shaken to the core, our tempers got the best of us.
At first, I was in denial. Fights erupted in our group before, and this one was surely no different. Considering worse things attempted to tear us apart in the past, I figured we would all be ready to forgive each other and move past the situation in a week or two. It wasn't like that time Regina George got pushed in front of a bus. I thought it was just a few tense situations and mean words thrown around carelessly, so the possibility of the group dynamic ending didn't even occur to me.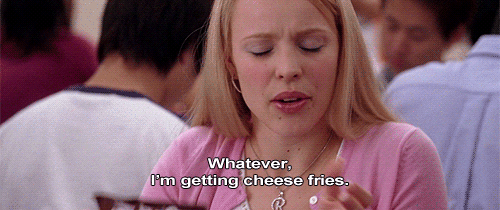 After sitting in my denial for some time, I got really angry. Curse words were thrown out left and right when I was asked to talk about the split. My temperature threatened to boil higher than 210 F at all times. I was either talking about it, or waiting for somebody else to bring it up so I could rant. No way was I ready to forgive or be forgiven. Anger overtook me for quite a while, and it invaded my entire being. I'm ashamed to admit that I said things I wish I could take back.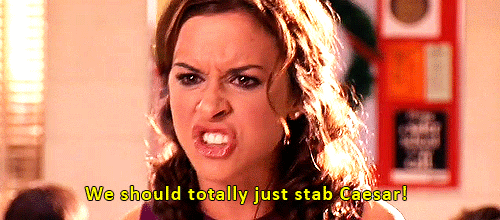 The eye of the storm and a little distance calmed my anger, and I began regretting my angry words and tried bargaining. Maybe if someone extended an olive branch, I would accept it. The future lends itself to a restoration of ties, but bargaining with the past leads to regret and pain. I thought maybe I had been too harsh, maybe the situation was amplified because of our emotions. The possibilities, the maybes, the ifs, they all haunted me. I just wanted my group back together. I felt like Gretchen Wieners from Mean Girls when Cady referred to her, saying, "She knew it was better to be in the plastics, hating life, than to not be in at all." I was desperately grasping at something that had been cracked all along, still hoping for the good times to make a comeback.
As time passed, I drained myself of ifs and the maybes, and realized this was the end of an era. Sadness crashed in like a tidal wave and took over. Scrolling through old Facebook albums full of smiling faces reminded me of what once was and what might never be again. I longed for the days when our biggest concern was scoring high on the SAT and finding a one-of-a-kind dress for prom. Nostalgia built up in my chest when I recalled memories like the time we jumped in the pool after the last day of senior year in our uniforms. The happy memories reminded me that we might not be able to go back to the group dynamic we had before the split.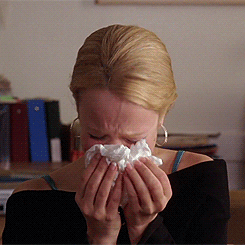 Now that over a year has passed, I'm no longer in denial, angry, trying to bargain or just plain sad. Looking back on the situation, it really doesn't matter who was the Regina, Gretchen, Karen or Cady in the situation. We all actively and passively played a part in the feud, and it's too late to go back and change anything.
While the group's golden age is over, we're all able to catch up when we run into each other at parties. I consider each of them a good friend, and still hang out with some of them rather frequently. I celebrate when one of us succeeds, I sympathize when one of us is going through difficult times and I hope that life brings each of them happiness and love. These girls gave me the best gift of all. Throughout high school, they were the support group that I always needed even when I didn't want it. While it's sad to see that things aren't the same as high school, I know that I can always count on those friendships.