Representing both fiction and nonfiction, The Charlotte Gusay Literary Agency, named for its eclectic founder, proves a significant facet of the LA book world despite its small size. The agency represents important literary figures like Saul Williams, Frank Wilderson and David Thibodeau, whose book A Place Called Waco—now adapted to a television series on Netflix—exposed the complicated and fraught history surrounding David Koresh. While the company may seem small, the world of publishing is smaller than you think. This means that getting an "in" requires the right connections. What better way to network then getting an internship?
If you live near the LA area, and possess a passion for storytelling and publishing, then you might want to apply to the Charlotte Gusay Literary Agency's Publishing/Mentoring Program.
The Program
Founded in 1988 after Gusay decided to close her well-known bookshop "George Sand, Books on Melrose," named for the daring French writer, the Agency began looking for ideal clients to represent.
"I started the agency without knowing much about the actual business," Charlotte Gusay said. "I was just flying by the seat of my pants. This is a very entrepreneurial industry, so you have to learn quickly. Also, if it were not for the help of some marvelous people, I don't think I would have been able to do it."
Gusay's dedication to keeping the publishing industry alive and brimming with talent pushes her to chase excellence in the form of writing in a select category of genres. Her clients, therefore, have gained notoriety for being amongst the best in both the literary and film worlds.
"We have these writers lives in our hands; we have to be really good to [their art]. Often, this is their life's work. We take care of it as though it were our baby too." Gusay said.
The agency receives anywhere from 100-200 queries a week, and sifting through the submissions is a time-consuming and extremely important job—and where the duties of an intern begins.
What it's actually like
On a regular basis, the agency hires and trains interns genuinely seeking experience as a literary agent in publishing or film. Essentially, a query letter offers writers a chance to introduce themselves and their work to a literary agent or editor in order to convince them that a project will not only interest them but also make them money. Interns take charge of sorting through the slush pile—aka the hundreds of query letters the agency receives.
"Queries result in rejections, full page synopses, or… if it seemed right up her alley, we would request the manuscript right away. Interns are basically the 'front line,' acting as Gusay's eyes and ears. They also engage in a fair amount of clerical work, filing paperwork and sending emails when necessary," Former intern and recent UCLA graduate, Kathleen McGovern said.
In certain cases, if the agency is wavering about whether to request the work of a writer or not, rather than outright dismissing their work, they offer the possibility to a prospective client or writer from the slush pile to have their work reviewed. Though charging a small fee is often considered controversial, the 35-dollar charge is used towards paying an intern for their work, something most agencies don't do.
Other duties include reading at least one book review a week from The New York Times, Barnes & Noble or other reputable sources; writing a short critique, whether it's an acceptance or a rejection, about a selected work the agency received that week; or reading some material from existing clients. Interns attend weekly meetings to discuss their accomplishments and present their critiques.
Cool stuff you get to do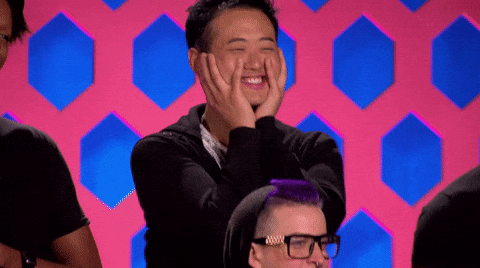 Not every agency allows you to dive in so completely into the world of literary representation. As an intern, you're deep in the trenches, working hard to find art worth being born into the world. By reading works not yet published and interacting with hopeful writers, you get a feel for the industry that most bookworms don't. You receive a hands-on, in-depth look at the business and all it entails, including legal matters, identifying works of excellence and the terrible matter of rejecting people.
"Different interns do different things depending on what I am working on at the moment. When working on the proposal for Frank Wilderson's book, Afropessimism, I had two of the brightest interns I've ever had," Gusay said. "In fact, they were the ones who led the effort on finishing the proposal; their names are now in the acknowledgements of the book because of their outstanding work."
The agency fosters a strong partnership between its leaders and its interns; Gusay will always be there to encourage you and lend you more responsibility depending on what you accomplish. Your hard work and talent always pay off.
What you'll learn
Interns will also learn how to run an agency, which includes learning how to write a proposal, line editing, literary critiquing, manuscript evaluation and screenplay coverage. You also learn the intricacies of client relations, book development and packaging, marketing, editor/publisher relations, producer/film development relations and more. But, as a writer and creative herself, McGovern offered a unique perspective on what you may take away from the experience.
"You come to realize that rejection is often random. I think about the times that I've been rejected: I thought that maybe it was because my work wasn't really good, or it was lacking something. But you learn that it has nothing to do with anything; sometimes it just depends on who the gatekeeper is, and that is just a numbers game," McGovern said.
When working in the industry, even if you find a story that you really like, you may not be able to pursue or represent that work for small, unfortunate reasons. It all depends on chance. In realizing this, and seeing it firsthand, other creatives may find solace in their own rejections.
How to prepare for your application
A well-written resume is a must if you plan to apply; however, a cover letter remains optional. Though Gusay asks that potential applicants demonstrate passion for the industry, interviews get awarded on the basis of expertise and genuine interest.
To stand out, mention any relevant skills you might possess: talk about your customer service experience, your ability to read and write quickly or your passion for storytelling in the genres of interest to Gusay. Why do you want to work for a smaller agency in comparison to a larger one? If you plan to apply, make sure that you've thoroughly read the application description (found on the agency website) or the posting through your school and include keywords in your resume.
"Before applying, I attended a workshop on how to build a strong resume… these seminars are often led by industry professionals—people who really know their stuff. If your school offers one of these, like at the career center, I highly suggest looking into one," McGovern said.
A resume and past job experience demonstrate your potential for success at the job; but a passionate spirit and genuine interest may supplement any lack of experience.
Skills that impress them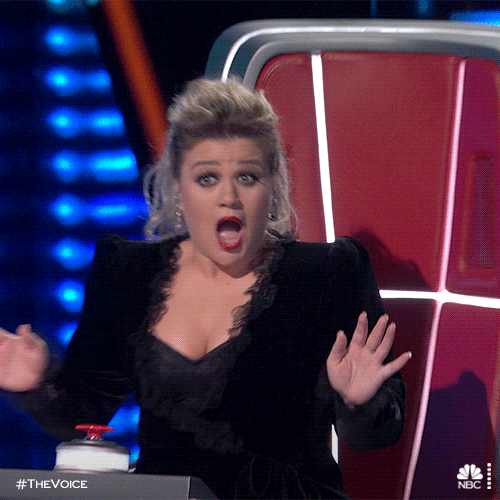 In order to stand out and appear qualified, your resume should showcase any and all times you demonstrated creativity, leadership or success in the given field—at school or otherwise. Though this may sound intimidating, it can be as simple as showcasing an award you received, an employee of the month credential, experience or even a research opportunity with your favorite professor.
Not only does this demonstrate students' ability to write and think creatively (or critically depending on the type of award), but it demonstrates initiative and a hard-working spirit. Communication skills and the ability to work independently are a must, as well as the capacity to follow instructions to a T. Interns should dedicate themselves to Gusay's mission statement, assisting her with finding true talent in the creative world.
Interview questions are primarily pop-culture driven.
"I'll ask them about their most recent read, or their most watched film; what kind of stories do you consume? I look for people that just get it…. In a given day, I get a memoir from a pastor and then a stripper, and anything in between. I need someone who can recognize compelling writing." Gusay said.
The agency prizes its ability to recognize valuable storytellers, so it's no wonder that interns are expected to hone this skill.
Cool perks
Though perks often lie in the eyes of the beholder—as do literary preferences—working at the agency offers interns the opportunity to meet and interact with authors and industry professionals.
"They often get to socialize with famous or soon-to-be famous writers, film makers, screenwriters—and me!" Gusay said.
More than a chance to network and learn, the interactions offer a serious moment to fangirl and see talent up-close. I mean, come on, you get to chill with writers on a daily basis! Plus, any bookworm knows that a job where you get to read all day is a dream come true. Also, interns have gone on to work at Penguin Random House, study in NYU's Publishing Program or establish their own editorial companies, taking the knowledge they gained at the agency with them.
The Deets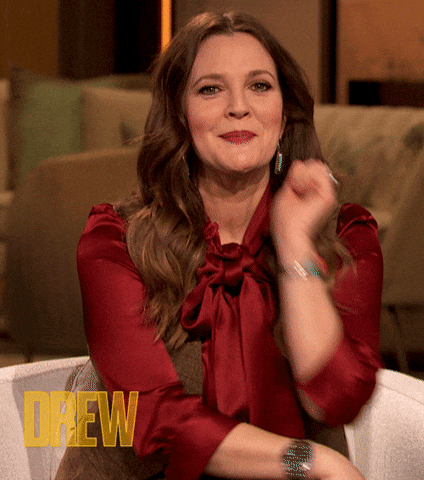 Comprising of 10-15 hours a week, a weekly meeting and tons of reading, the internship asks for a four-month commitment. Working at a small agency such as Gusay's provides you with the opportunity to fully connect with other employees and the industry as a whole. The agency mostly accepts interns from in and around the area, particularly offering application information through the UCLA Department of English. However, the unprecedented years of 2020 and 2021 prompted the agency to transition to a virtual space temporarily. Currently, Gusay has decided to remain virtual for the remainder of the year.
"I love being online! We get so much done, it's really a huge time saver—nobody has to drive all the way or worry about getting a ticket. Of course, I miss having them in my office, but it has been a wonderful change." Gusay said.
No other firm offers such an experience, so be prepared to work hard and give your full attention to the tasks assigned to you because the agency demands nothing less. At the end of the period, interns receive a small 100-dollar stipend and walk away with priceless experience, knowledge and connections.