Hugging in my driveway, I soaked my boyfriend's T-shirt in tears the day that I left. I wanted to cry when my family dropped me off at the airport, but no tears would come. On the plane, I watched The Intern and Grandma back to back, ignoring my worries that I'd get "taken" or end up at the wrong address and praying my international phone plan would work when I finally landed (it did).
I wish I could say that leaving is the hardest part about studying abroad, but it isn't. The excitement detracts from the pain. Orientation for my program, IES Abroad Madrid, passed in a blur, but I did manage to make some great friends. Meeting my non-English speaking host mom felt awkward, especially when I messed up the European double-cheek kiss. I stumbled over my mispronounced Spanish words as I tried to find euphemisms for: "Hola, Señora, I'm the strange American girl who will live in your house and eat your food for the next four months!"
But I didn't eat much of her food at first because an aggressive stomach bug twisted my insides in knots the first week of my Spanish adventure. I ate more cookies, cake and bread in those seven days than I usually do in a year, and the typical Spaniard meal hours (lunch at 3 p.m. and dinner at 10 p.m.) threw my stomach into a not-so-friendly fiesta. And my attempts to stay away from the endless offerings of bread, to avoid the dreaded "abroad bod" seemed to give my Señora anxiety. So, I took that one for the team.
You also might feel a bit out of place when you don't really get the customs at your temporary home. As a nonsmoker in a place where almost everyone smokes, my lungs also took a beating. No matter if I were walking to class at 8:30 a.m., going to dinner at 9:30 p.m. or leaving a club as the sun rose, I constantly breathed in chemical-laced nicotine clouds.
Studying abroad is jarring, expensive and stressful, and it's most definitely not a semester "off" if your GPA transfers like mine will. From experience, I can attest that despite the little bumps along the way, study abroad is so worth it.
I'll never forget how I couldn't stop myself from gasping in awe when I emerged from the metro in Barcelona, greeted by the hulking, ornate stone mass of Gaudi's Sagrada Familia Basilica. Nor will I forget running around the Roman Forum with my friends, unable to get over the fact that my dad stood there at my age, and so did Julius Caesar some 2,000 years before that. And I won't forget watching a rainbow shimmer its way across the sky, from the rooftop bar of Dublin's Guinness Storehouse.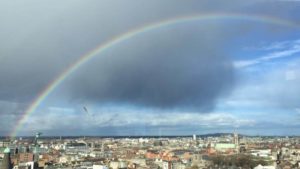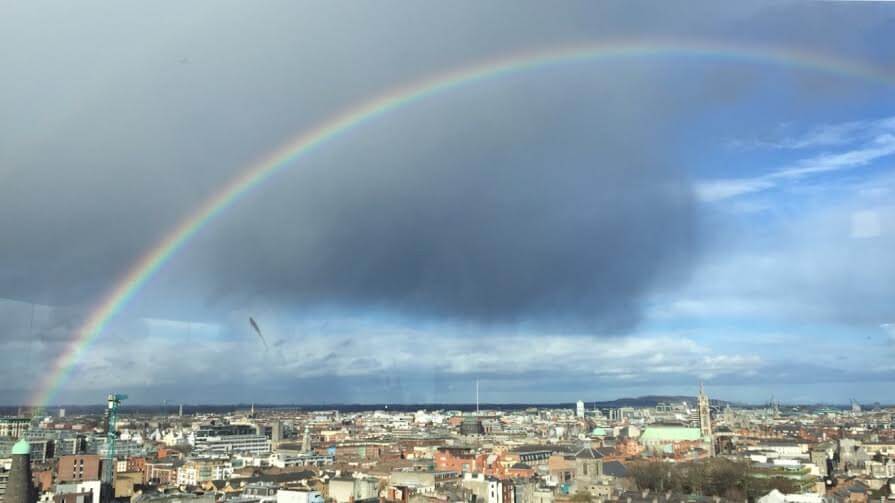 But sometimes life's best moments are the ones that seem the least significant at the time. I'll never forget feeling triumphant when I deciphered the confusing and foreign Madrid Metro system, knowing it would never terrify my rural-Pennsylvanian self to the point of tears again (true story). Or when I realized I could speak Spanish without agonizing over my grammar and vocab anymore. Or sitting on a hillside near Madrid's Templo de Debod, breaking public drinking laws, eating strawberries and watching the sunset with my friends, reminiscing on the crazy, exhausting, beautiful experience we had together, and feeling bittersweet about the week that remained.
So if you're lucky enough to get the opportunity, ask yourself if you're ready to give up everything you know to open yourself to another way of life. It'll be mentally, physically and emotionally taxing, but you will gain so much more than you would by staying put on your regular campus. Some say life shouldn't be lived in one place; I say college shouldn't be spent in one place either.