News, news– read all about it! But, where are you going to read all about it? Isn't that the million-dollar question these days? Between bias and different spins applied to stories, it's hard to know where to look for the latest and greatest. What about celebrity gossip and sports news? Well, you're in luck my friend. Instead of spending hours researching and reading the reviews, I've found the best news apps out there.
Check out the best news apps to bring you all the updates.
1. Quartz Brief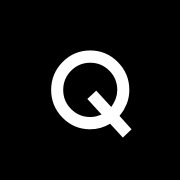 Don't have a lot of time and need just the breakdown of what's going on in the world? Quartz Brief tells you about the news via text so the news sends right to your phone. Don't have time to scroll through a bunch of pages? Just open the app and it'll start telling you the latest news of the day. It pulls from different sources, but also sends you a fun image or gif to keep you interested in the story. If you want more information on a story, don't worry about texting back. It gives prompts you to learn more or move onto the next one by using emojis that correlate to the story. Quartz Brief has got you covered for the most important, quick news recaps.
2. Flipboard

Enjoy swiping through Tinder, but don't want to search for Mister or Miss Right at the moment? The mechanism used by Flipboard falls right up your alley. You quite literally flip through the news by swiping up. It gives you the headline and allows you to decide if you want to read it by simply clicking on it. "It's easy to use and always at the tip of my finger," University of Wisconsin-Green Bay junior Adam Fredrick said. You can also personalize your feed by picking what you want to follow. These include topics like news, technology, sports, business, politics or celebrity news. On your homepage, the top stories that fall within those selected categories will appear for your convenience. Flipboard is the pre-downloaded news app on all Samsung phones, but don't worry Apple users, you can download it on the App Store.
3. CNET
Fingers itching to get your hands on the latest and greatest technology news? CNET is here to keep you in the loop. All the headlines cater to the speedy swiper with easy to read phrases— no need for a tech manual here. Want to learn more about why the USB-C trend is taking over? They've got it all on lock. This app pulls from everywhere related to technology to tell you about the latest and greatest. Need to know the best tech specs on the new iPhone X? You will thrive with this app. Plus, you can bookmark stories to come back to them later if a certain headline caught your eye. This app is a necessity for someone that wants to keep up with the fast paced world of technology.
4. YouTube

Reading not your thing? Every news network has a YouTube channel where they post their highlight reels for those who don't wish to wake at the crack of dawn for the live broadcast. Don't want to look at a specific news network? Don't worry, several YouTube channels offer the latest news. A few examples being The Philip Defranco Show (PDS), TheYoungTurks and for the best of nerd content, Nerdist. All three have a total mass of around 13 million subscribers, giving each one of them a quick fix of what's been going on in the world. Don't want to watch them? Then go ahead and check out the global news network channels. Either way, YouTube allows news in a video format, a far more entertaining channel for must-know media.
5. Bleacher Report

Every insane sports fan needs this news app on their phone. Here you can pick from your favorite teams and it'll give you the latest updates to keep your active mind at bay. This app makes it easy to find the stats for your favorite baseball, basketball or football team. Download it during trading season to access their full time coverage of who's traveling where and when you can expect them at their new home team. If you still reminisce in your high school days, Bleacher Report has a section just for those teams, too. Reaching further than your hometown, Bleacher Report features coverage about all college sports, the Australian Football League, anything Olympics and skateboarding. "It gets all of my sports needs, no matter what sport it is, and helps me track my fantasy football league," UW-Green Bay junior Jessica Amo said. So start tallying up the home runs because Bleacher Report has your back.
6. Apple News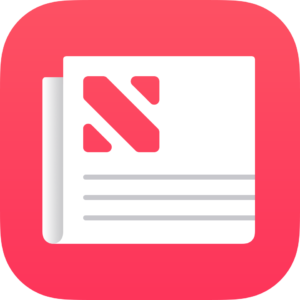 Stay out of the App Store and go look at the already downloaded Apple News. Apple News is more of a compilation app for those of us who fear diving into a hectic news website. With a simple navigation system, easy to read headlines and a digest section with the latest news, Apple News remains a contender for absolute necessities on your phone. You don't even have to unlock your phone, just swipe over to the notification center to see five headlines right away. "It only does something for me when I'm bored," UW-Green Bay sophomore Nathan Clemens said. The only down-fall: it's not available on any device that isn't an Apple product. Sorry, Android users.
7. Twitter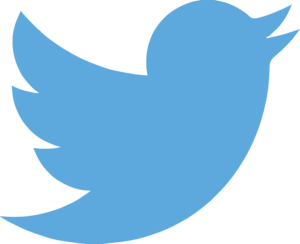 While some of Twitter's posts might not be considered the most reliable, most of the main news networks still have a Twitter profile that tweets the newest articles. Some of the most popular accounts are CNN Breaking News and BBC Breaking News with a total of around 93 million followers combined. Most college students use Twitter for funny memes or videos, but it may be an added bonus to follow big news networks. The occasional 240 characters about news won't disrupt, even if you don't necessarily trust it. Normally, one can sniff out the accounts and posts that fall into the realm of fictional entertainment with a single glance. "The news is generally awful and has weird headlines like 'Beyoncé got new pants and we're here for it' and isn't helpful," UW-Green Bay sophomore Matt Wepner said. Unless you're here for Beyoncè's amazing pants as well, it's best to just stick to the major news networks.
8. BBC News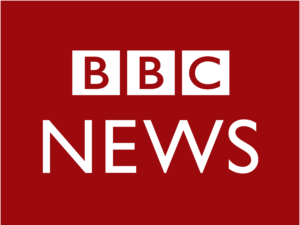 Out of the main news networks, BBC wears the crown for easiest app to navigate. From the very top, it gives the breaking news story with the category it's in and how recent the story was posted. All the tabs like Top Stories, My News, Popular and Video are listed at the top. There's also a easy to spot navigation button in the corner. The categories allow you to read the headlines and see interspersed video stories as you scroll through news covering the entire globe. "Despite it being the British news network, a lot of the content is about the U.S. which isn't the world view I thought it would have," UW-Green Bay sophomore Collin Frede said. It might take some digging to get all that juicy global news, but BBC does a good job at trying to keep everyone reading their stories up to date. You might even get some royal updates and that's what we're here for right?
9. CNN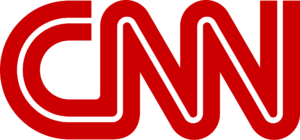 In the endless pursuit of news, CNN is the only app that gives you the option to pick between national U.S. news and international news before throwing you into the app. You start on the top news portion of the app which takes you to the latest stories with some visuals. The one problem that's been found: it's a bit hard to navigate. You have to click on the CNN logo found at the bottom of the app to navigate through the rest of their news categories. "I get a lot of updates about politics and current events," UW-Green Bay sophomore Guillermo Gomez said. Just be warned that CNN may release biased reports, so it never hurts to strap on your investigative goggles before you dive into the latest article.
10. Facebook
Now, before you come at me with the, "Facebook is full of fake news, why is it on here," hear me out. Yes, you really shouldn't trust a good portion of the news Facebook  provides. However, the main news networks and the local news pages can usually be trusted. You might want to cross check with other platforms to make sure information is reliable, Facebook remains an easy way to get some news from the day while keeping up with friends. Besides, do you really want to download another app on your phone if you already have Facebook?
11. E! News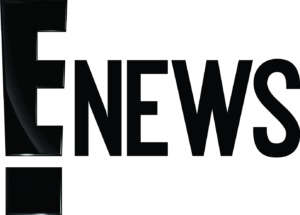 Ah, E! News: the network that does the most to bring you the latest and greatest celebrity gossip. As much as people roll their eyes at those of us that follow the Kardashians, it's still kind of fun to stay in the loop about what the big influencers are up to. Right when you open the app, E! gives you the top four stories of the day so you can start reading. You may also choose to continue your scroll through the crème de la crème of juicy gossip. "If you like pop culture, it keeps you up to date and I enjoy reading all of that," UW-Green Bay junior Amanda Bothun said. Plus, who doesn't want to know about the latest gossip on Kylie Jenner's newest challenge? (Okay, it's quite a lot of people, but hey, there's still some tea to spill on this one).
12. Nuzzel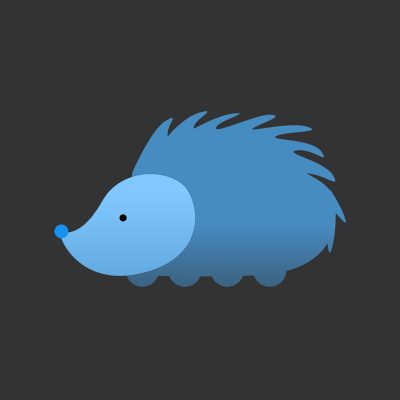 If Nuzzel appeared before you as a college student, they'd be the one walking around on campus with the pleated pants, a killer tie and blazer so sharp you'd get cut just by staring at this professional being for too long. Nuzzel gears itself more toward the people that graduated college or started their college career but still attend classes. Like Apple News, this app pulls from a bunch of sources. The main difference is that Nuzzel stays in the realm of company news for people in the workforce. With an easy way to swipe through their top stories and videos, it's a nice app to have for stories that might not appear on Twitter or Facebook. If you're not in the working world yet, Nuzzel will keep you in the loop so you stay prepared for your arrival to the workforce. Walk into that fancy job interview with Nuzzel in your pocket knowing you'll impress.
13. Feedly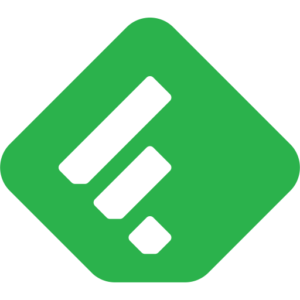 We've arrived at personalization station everyone and the Feedly app has come to chauffer you to all of your individualized news needs. You can follow websites, stories or links, and in return, it'll recommend you more just like it. Just be wary if you don't really know what you're looking for because Feedly requires some prior thinking and setup. It could help to ask your news-oriented friend (we all have one) for advice before really going in on this app.
14. Local News App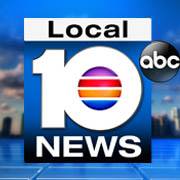 'But I don't care about the whole world…' Hey, that's okay. Most local news stations have their own app or account somewhere online. If you only want the scoop on what's going on in your hometown and your college/university, this would be the best option for you. For example, there's snow falling and you absolutely need to drive to your friend's apartment for your weekly Game of Thrones marathon session but you're worried about accidents cluttering your drive (YOLO can only be applied in so many situations, friends). Open your local news app or check their Twitter or Facebook before leaving and find out road conditions before propelling yourself into the snowstorm for an HBO show. I mean, priorities.
15. Snapchat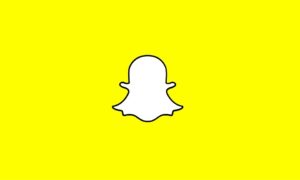 Silly filters, voice changers and watching your friends make stupid decisions on their stories: Snapchat is something we all use on a daily basis. Something most people don't utilize is the news Snapchat compiles via the discover page. With Daily Mail, Breaking Now from NowThis and Insider popping up when you swipe over, it's hard to not read the front pages of the stories. Another bonus: once again, you most likely already have Snapchat downloaded so just head to the discover page and get educated. The presentation of quick snaps of the latest is sure to keep your attention when you're running low on brain cells lying in bed at 3 a.m. Plus, you can even send them to your friends to keep them informed, too.