Silicon Valley, America's heart of technology and innovation, is home to hundreds of companies including startups and prominent global tech institutions. As interest amongst college students across the country to intern in Silicon Valley continues to grow, competition among these qualified students simultaneously rises. So what does Silicon Valley look for in their interns? What is it about Silicon Valley that makes it so different from other areas of the country and even world?  
The Core 4
I interviewed four well-versed Silicon Valley experts.
Tim Connors
Tim Connors, current Silicon Valley resident, graduated from the University of Notre Dame with a Bachelors degree in Engineering, Stanford University with a Masters degree in Electrical Engineering and Harvard Business School with an MBA. He is director of Guidewire software, founder of PivotNorth Capita and current board member of OpenEd.io amongst other distinctions. 
Greg Crawford
Greg Crawford, professor of physics with a bachelor's, master's and doctorate from Kent State University, was named vice president and associate provost in 2015 to lead the University of Notre Dame's efforts to develop its presence in California. He was responsible for getting over 100 ND internships in the Valley last summer. 
Rob Larson
Rob Larson, finance major at the University of Notre Dame, interned at a startup called Choicelunch which makes and distributes school lunches to schools all around California.
Sarah Juan
Sarah Juan, IT Management major at the University of Notre Dame, worked for Pacific Gas and Electric Company (PG&E), a large utility company, this past summer.
1. How does Silicon Valley differ from other areas in terms of work-atmosphere?
"We are in a very disruptive time in the world. Silicon Valley is at the heart of that disruption. When companies are growing fast, there are more things to do than people to do them. This creates great opportunities for smart and motivated folk who want responsibilities beyond their age and experience. Your company is changing the world in some important way, and you are playing a key role in making it happen." –Tim Connors
2. What were some of your responsibilities as an intern?
"At first, I mostly worked with the HR team to manage employee information and help implement a new HR system. Later, I worked specifically with the head accountant, and finally I managed the company calendar, which kept track of each school's individual lunch calendar." –Robert Larson
"I worked on a project with about 15 other people. I was taught how to use new software, such as HP Quality Center. I was a 'Quality Assurance Analyst' so what I did every day, in simple terms, was make sure that what the developers had written worked for a front-end user, and met the expectations of the business people." –Sarah Juan
3. How specific do interns need to be when searching for an internship? 
"My philosophy in the valley is to try to go out of my way to help people with no expectation that they can return the favor. I'm here to serve. Create value before you extract value." –Tim Connors
"For Silicon Valley in particular, it's a very innovative culture. The first thing they look for is the skill that you can bring to the table right away, because it's important to know your vocation and know what you want to do." –Gregory Crawford
4. How does the atmosphere of a start-up differ?
"Bigger companies look for more of a structure whereas startups are looking for people to come into that organization and run with the flow and deal with uncertainty on a daily basis." –Gregory Crawford
"I think startups have a closer knit community of employees than bigger companies." –Robert Larson
"PG&E was a laid back work environment. Every day people would dress casually, ranging from jeans and gym shoes to suits. I passed a startup office on my way to work each day; they had big bean bags, walked around in slippers and had a Dance Dance Revolution game setup." –Sarah Juan
5. What do start-ups most need from interns?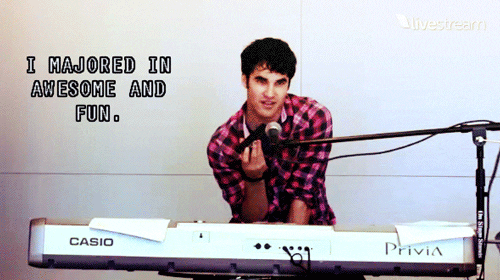 "When I got this internship, I was a Computer Science Major. I can say with confidence that it made me stand out. They seemed impressed just by the fact that I was a female with both technical skills and personal skills. PG&E was looking for someone with not only technical skills, but also someone with personal and social skills." –Sarah Juan
"Smart, curious people don't have majors, they have a passion to make a difference in the world, and they don't wait until they graduate to start to apply their skills. Whether you are a great writer and passionate about environment, or you like to code and you are passionate about government, you can combine a passion and a skill and turn it into a career spent solving the real needs of others." –Tim Connors
6. What should students do to find an internship in Silicon Valley?
"Be persistent with people. Grit is essential in getting a job." –Gregory Crawford
"Try hard to get out here after your freshman, sophomore and junior years working as an intern in any company that will have you. Offer to work for free. If you do a great job they will end up paying you." –Tim Connors
"I would suggest talking to alumni in the area to decide what type of internship you would want and learn more about job opportunities." –Robert Larson
7. How do you best build your network as a student?
"Make sure your LinkedIn summary tells a good story of why you are unique. Also, go to https://angel.co and look at their jobs section. Come out to the Valley when school is complete, start networking with alums from your college, start getting intros from them to early-stage VCs and high-net worth individuals who understand your market. Applying to an accelerator is another option to help build your network." –Tim Connors