There are things that you need and things that you need. With the constant fluctuation of trends and a seemingly limitless number of consumer items on the market, you might struggle to discern what's worth the cash and what belongs in the trash. Luckily, we've narrowed down the search to 10 awesome purchases that you won't regret splurging on.
These 10 products will have you screaming, "Shut up and take my money!"
Whether struggling through an all-nighter or a wave of homesickness, every student yearns to hug his or her significant other, hometown bestie or seriously missed furry friend at some point in their college career. When you can't travel the distance for those much needed snuggles, a personalized pillow can definitely help. "When I bought the pillow before I left for school it was kind of a joke," William and Mary sophomore Madeleine Scherer said. "But when I did actually start missing my dog it was fun to have his picture sitting on my bed at school like he does on my bed at home." Simply submit a photograph of your loved one to be placed on a comfy pillow to avoid late-night loneliness.
Price: $6.90
HBO, Netflix, Amazon Prime, Youtube: The streaming possibilities for television lovers never end. How can a broke college kid possibly decide on one online service to satisfy his or her binging needs? Although a lot of Hulu's content also appears on Netflix and many believe its original content falls short of HBO's, it turns out that buying a Hulu account really pays off for the most current TV obsessions. A Hulu account also gives you access to award-winning shows like The Handmaid's Tale and Brooklyn 99. "The one feature that really only Hulu has its feature that allows you to watch shows as they are aired. This is something I didn't realize I would want to use as much as I have, so it ended up being worth it," William and Mary senior Blake Hani said. As cable becomes as out-of-date as Blockbuster, Hulu's move towards allowing subscribers to stream live sports is seriously awesome.
Price: $7.99 per month
Don't burn your dorm down with hazardous candles. Just get a "fire" oil diffuser instead. "I initially decided to get a giant oil diffuser just to make my room smell better, which was ridiculous because it was pretty pricey compared to regular air fresheners. It ended up being the best purchase ever," William and Mary graduate Tammy Vo said. Not only are oil diffusers aesthetically pleasing, all-natural additions to any college dorm or room, but they also offer a variety of essential oil possibilities, such as ylang-ylang, lemongrass and frankincense. Have trouble winding down at the end of the day? You can choose an essential oil for the diffuser that helps you relax or go to sleep.
Price: $16.95
Nothing says chill beer gal/guy better than a tactical beer sleeve. "I bought a tactical beer sleeve and it was an excellent purchase because I can carry six beers on my back whilst biking and they're still cold by the time I get to the beach," William and Mary senior Erin Johnson said. "Also I look like a bad-ass wearing it." Truth. Wearing a tactical beer sleeve can transform any college student into a Katniss Everdeen lookalike.
Price: $10.99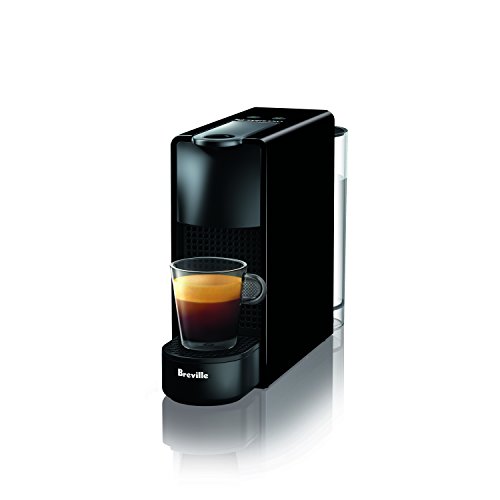 Let me guess. Your college diet consists of flaming hot Cheetos, cafeteria food and caffeine, doesn't it? If so, then you desperately need a mini espresso machine. Even the pricier options won't disappoint; think of them as an investment. Instead of paying $3 for each coffee at your school's café, you can avoid changing out of your pajamas by becoming your own coffee barista.
Price: $149.95

Every college student needs his or her sleep. But somehow even heavy eyelids and overdosing on melatonin just won't do the job. Hype yourself up for bed by investing in beautiful bedding. "When I was moving to college, I wanted something special that reminded me of home," William and Mary sophomore Sophia Coronna said. "I used some money from my summer job to invest in a pricey, but gorgeous duvet. I use it every single day." While purchasing cheap sheets may seem like a good idea in the moment, you will thank yourself (and us) later if you splurge on bedding essentials from brands like John Robshaw, Anthropologie, Pottery Barn, Urban Outfitters or Roller Rabbit (check out their awesome quilts). Your boyfriend, girlfriend or even one-night stands will never want to leave.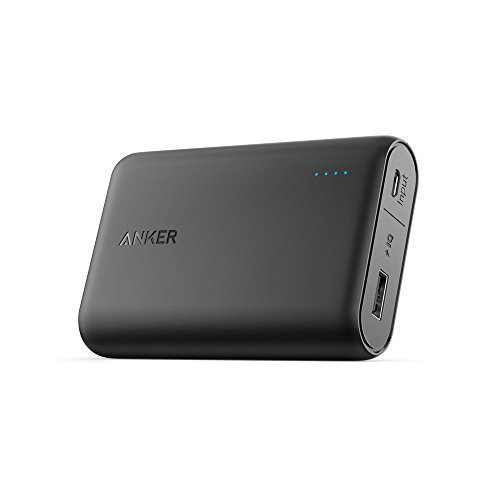 On-the-go students don't have to think twice about the importance of a portable charger. Whether you forgot to charge your phone at night or burn through your battery during the day, portable chargers help you avoid the horror of actually having to talk to people in person when your phone dies. You won't ever need to apologize to your friends for missing their texts again because portable chargers let you juice up without slowing you down. Just don't forget to charge your portable charger.
Price: $29.99
College campuses have finally begun to take mental health seriously, encouraging students to take care of their emotional and psychological wellbeing. Splurge on a Fitbit to remind yourself to walk around after studying for eight hours straight in the library. "I didn't really need a Fitbit, but it gives me so much cool information that I find myself checking it all the time and never wanting to take it off," William and Mary junior Annie Miller said. Aside from being a super cute accessory, Fitbits allow you to track your daily activities, such as your heart rate, steps taken and sleep quality. Use these functions to stay healthy, especially during stressful exam periods.
Price: $148.95
When it comes to pampering yourself, sleep spray will ensure a blissful night after a long day of lectures. "I use [lavender sleep spray] every night on my pillow and it makes my dorm room feel ever so slightly closer to being like a spa," William and Mary junior Lucia Matteo said. "I love the scent and I never go to sleep without spraying some." While many pillow sprays are lavender scented, you can find alternative sleep-inducing options, like cedar scented sleep spray.
Price: $12.71
10. College Education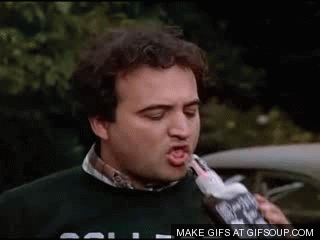 Last on this list, but first in our hearts, a college education constitutes one of the most expensive purchases you'll make in your young adult lives. But believe us when we tell you how valuable that degree is for your future career success. "It's insane how much college costs, especially with how little structure there is," William and Mary junior Sunita Ganesh said. "But I'm lucky and glad to be getting such a great education." Not only does college provide you with an education crucial to your success in the professional world, it also allows you to explore yourself and your interests while making lifelong memories and friends.