You think your school is looking out for you. But this week's news may have you thinking twice.
1. UNT students demand rape kits.
At the University of North Texas you have to go off campus if you want emergency medical attention after being sexually assaulted. UNT claims that they can't afford what is commonly known as a rape kit, so young women who have been raped must drive to the nearest hospital or care center to have evidence collected to convict their attacker. The real news here is that rape kits are very expensive, and UNT isn't the only school that quotes those high prices as an excuse not to have the kits. This is a problem, because rape kits are essential in solving sexual assault cases. This sheds light on just one facet of the much larger problem – while sexual assault awareness is taken seriously at most universities, those same universities perform dismally when it comes to taking actions to protect and assist the actual sexual assault victims. Thanks to organizations like Change.org though, cases like this one could be the push colleges need to step up their game.
2. College application deadlines have been delayed.
After weeks of technical difficulties on the Common Application several big name colleges are pushing back their application deadlines. Northwestern, Duke, Columbia, Dartmouth, Boston University and the University of Chicago, just to name a few. A new Common App was introduced this year, and there have been numerous glitches with it, including uploading teacher recommendations, staying on the site and submitting applications. If you're looking to transfer schools, but you've been procrastinating, looks like this is your year.
3. Man impersonated a campus shuttle driver to pick up chicks.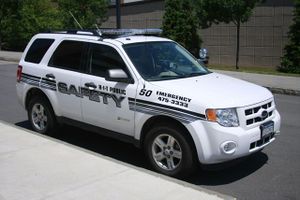 Well, to be fair, one chick in particular. A student at Ramapo College was waiting at a local train station when she was approached by a man who offered to give her a ride back to campus. When she said she was waiting for the campus shuttle he claimed to be the said shuttle driver, and offered her a ride a second time. The student was smart enough and lucky enough to refuse him, and go straight to the police. Looks like rides to campus are the new candy, so beware kids – the predators don't go away just because you're all grown up.
4. Paying for college is slashing retirement funds.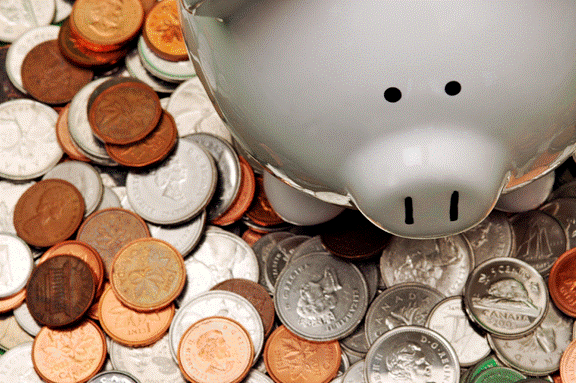 The Wall Street Journal has a shocking announcement for parents of college students everywhere: "It is more important to save for retirement than for college. It may sound selfish, even irresponsible. But it's true." Their logic is simple but not reassuring: saving for your retirement is the only way to ensure you'll be able to survive it. Otherwise, you'll be placing yourself on our shaky welfare system or thrusting yourself on your children, who will probably have children of their own by then. Therefore to avoid throwing your kids into even bigger debt later in life, you have to be a bit selfish in the beginning. Their solution to paying that college tuition and saving for retirement? Start early, because it's going to cost a LOT of money. Gee, that's a solution we never would've guessed on our own. Maybe we need to start saving now for our own kids, because with four years of tuition easily adding up to more than $160,000 it's going to take quite a bit of spare change to pay whatever it skyrockets to in twenty-five years.
5. Man shot on North Carolina A&T University this weekend.
During homecoming weekend, no less. The man, Devine Eatmon, 21, was found by police late Saturday night, having been shot from what they're calling a "considerable distance." The wound was not life-threatening, but he did require emergency medical attention. The even bigger question is who fired the gun, and why they had a gun on campus in the first place. The case is still developing, but until then students are being advised to be mindful of their surroundings and report suspicious activity to campus police immediately. Yikes. Getting excited about homecoming is one thing, but firing a gun is a little bit too exciting for my taste.