The apocalypse might actually be upon us. With meningitis outbreaks threatening our lives, security officers shooting students, and hate crimes ruining freshman year it's a good thing we still have hilarious Youtube videos to distract us from our impending doom.
1. Meningitis is out to get you.
Three UC Santa Barbara students and 8 Princeton students have been officially diagnosed with meningitis, a possibly fatal infection known to cause swelling in the brain and on the spinal cord. The cases in Princeton have been proved to be the results of an outbreak of serogroup B meningitis, which is a rare strain of the disease that the meningitis vaccine most universities require their students to get before school starts doesn't stop. Meningitis is a very serious disease that can result in death, hearing loss, brain damage, kidney disease, and limb amputation. Because it's spread through coughing and saliva, it can easily run rampant through close living quarters, like dormitories. Despite the fact that the new outbreak in Santa Barbara students seems to be the result of the same strand of meningitis, health officials say that there's no link between the two. The universities are striving to bring their students the vaccine for type B meningitis soon. In the meantime, be careful who you kiss this month.
2. Empty seats crowd our classrooms.
In a disturbing trend many universities are scrambling to fill classes this year, as more and more freshman opt out of higher education. It seems the decline in high school graduates, coupled with the rising cost of college, has led to a steep drop in the number of incoming freshmen at many institutions around the U.S. This trend means that some schools, the ones that rely on tuition to pay their bills, are in major trouble. This could mean a drop in tuition costs to try to reel in more students, at least at lower tier universities. High school seniors in the coming years are going to have more power when it comes to choosing where (or if) they're going to attend college. That means that for universities looking to fill seats it's time to take out the big bait and go fishin'.
3. Hate crimes run rampant in California.
A fourth student was suspended today for hate crimes against a black student at San Jose State University. Arrest warrants have been issued for three white students – Logan Beaschler, Collin Warren and Joseph Bomgardner, all between the ages of 18 and 19, who are being accused of misdemeanor hate crimes and battery for allegedly harassing their black roommate since August. These crimes included putting up a Confederate flag, barricading the victim in his room, and locking a U-shaped bicycle lock around his neck and claiming to have "lost" the key. Now, a fourth unnamed student has been suspended, and one of the three boys under investigation has turned himself in. In response to these charges the university is hosting a campus forum this December to discuss racial intolerance at SJSU and will be introducing a new lecture series this spring on diversity and tolerance. Way to be reactive SJSU! Because preventing hate crimes from happening in the first place is really asking too much. 
4. Harvard students give prospective Yale students an unforgettable campus tour.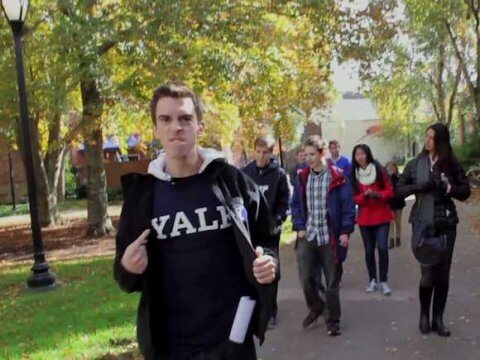 Everyone knows that Yale and Harvard are head-to-head rivals in the Ivy League. Which explains why the Harvard student comedy group, On Harvard Time, decided to do a fake Yale tour and record it for their annual "F*ck Yale" video. The group actually went to Yale's campus, convinced prospective students they were a brand new, student run, campus tour guide group, and then proceeded to take several groups of high school students around campus, spewing false historical information and making up facts about their rival school. To make it believable they threw in some accurate information too, but they laced it with duds (even going so far as to call Yale "Harvard's stupider little sister"). And the best part? No one even questioned them. Instead of being angry about the tour's clearly anti-Yale attitude and misinformation, many people complimented the quirky tour guides upon leaving. Yeah, and these kids are supposed to be among the most intelligent kids on the planet.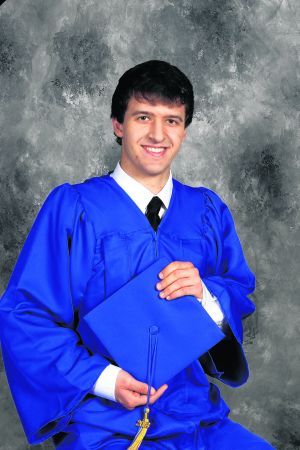 A campus security officer is supposed to keep you safe, not kill you. But that's exactly what happened to one student at Virginia's Liberty University last Tuesday. Apparently the student, Josh Hathaway, a freshman from Lubbock, Texas, told the security officer that someone had stolen his car and then pulled out a hammer and assaulted the officer, who fired two shots in response. At this time there is still no evidence to explain why the student attacked the officer, who was official suspended pending further investigation. Friends of the student say that he had recently run into financial trouble, and had been acting strangely in the weeks preceding the incident. What's more troubling is that the student was in a woman's dorm at a Christian college that bans students from entering residence halls of the opposite sex. This religious school is going to need all of it's faith to pull students through this tragic ordeal.