At times during my college escapades, I hated party culture. And still, other times I loved the Thursday, Friday, Saturday drink-till-you're-mindless type of ritualistic life. This didn't bode well considering I attend one of the biggest party schools in America: the University of Iowa. But some nights I choose to stay in to play video games talking to the same people with similar ideas or watch a movie with someone from high school. At these times I wonder: Is better to spend time with a room full of people that you like hiding from outside stimuli, or is it better to surround yourself with people you might forget for the sake of living a variable life?
I still have no clue which one is "better," or if "better" even exists. Let's start with the obvious: Do whatever you want, whenever you want to do it. But you should question why you obsessively and naturally do anything.
Keep reading for the pros and cons of party culture.
Pro: If you spend it with the right people, you can experience the known phenomenon referred to as, "fun."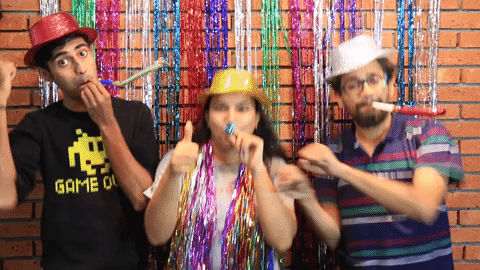 Even if you were like me freshman year, who was slightly anti-party, you can still find something to do that you actually enjoy. Though, you first need to do some pretentious-style introspection and find out what feelings you want to manifest in yourself.
Stop thinking about everything as an activity. Measure a night's success based on positive feelings. Now that you searched your very soul during a long meditation session, you found out that you feel unadulterated joy when you make a stranger laugh. Then start purposely telling jokes to every stranger you see. This weekend stop tiptoeing around and find purpose. If you find the blueprints to your own happiness, don't waste them.
Con: You could feel really lonely with hundreds of people around. How poetic.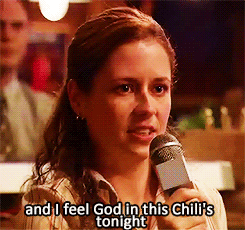 We've all felt lonely in a pack of people. Look around your friend group sometime. Notice, while in a rousing debate about Bath and Body Works, if someone is looking at their phone or at the wall. That person is probably experiencing loneliness on a small scale.
Now think about a party or the bar scene: You enter an atmosphere where the music is just a bit too loud to carry a good conversation with anyone. It's crowded and your mind's moving slower because you drank a few too many vodka-waters at the pre-game. This equation looks like a sad boy, sitting in a sticky bar booth, surrounded by friends who also feel lonely, bored and sick scrolling through their Instagram feeds even though their screens warned them four times that they already saw everything. And this seems oddly specific, but it's happened quite often to me. If you consider yourself a talker, go to a quieter bar, maybe even Chili's. After all, it's the new golf course.
Pro: You get to talk to new people who share new ideas.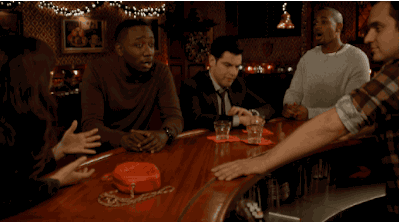 I hate to say this but being social is dope. It's one of those things that you were told was important. And it really is. If all your friends talk to your friends and no one else, you'll end up in a "closed loop." That is the most dangerous place you can ever end up, socially speaking. Why? You'll never gain new perspectives on the world. You'll live in a bubble that with the same people for the rest of your narrow-minded lives.
Going to the bars is not, however, essential for being social. You can do it on the moon, before class or even at Barnes and Noble. It is just normally more prevalent to be social when you are three Hawkeye vodka shots deep. Because let's be honest, most people are complete awkward beings. Tip? Talk to a stranger a day, and if you do end up going downtown, don't be the group to exclusively talk to one another. You could do that more efficiently at home.
Con: You could miss out on your potential.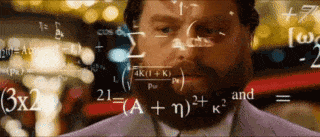 One lesson I did learn is how hard it is to be outstanding at anything. To become an all-time great at whatever craft you set your eyes on, you can't just practice or study when convenient. You need to paint, mime or study when no one else is in order to surpass them. Pull the covers up, it's about to get spooky: You'll never reach your goals if you can't stay in on some Saturdays nights to work towards them. Life is pretty simple, the more you do one thing, the better you are at that thing. Don't conjure terrible drinking habits if you want to succeed in a tremendous way. A caveat? If you don't care about being an all-time great at anything, which is totally understandable because life is about finding your own "happy," then unapologetically do as you please. I fully support either.
Pro: You could find a cutie-pie you can't help but want to take home to momma.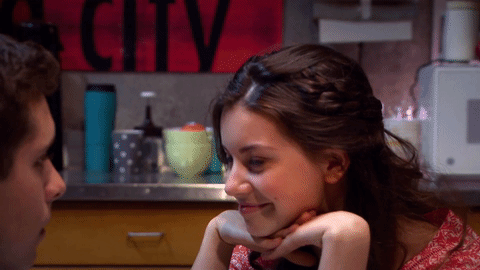 People do this all the time. They go looking to hook-up or get numbers. This isn't the worst strategy ever to finding someone who could be wife material. Just based on statistics alone, the more people around, the better chance you find someone you might end up really loving. And that alone is an outstanding privilege of the college life. Most people are unmarried, going to bars with open minds and willing to talk to new people who interest them. That is a special atmosphere that you will never experience again. Pro tip: Use it.
Con: You will probably die. Cold. Probably in a sewer.
Enough alcohol could kill a horse, and you for that matter. Drink based on weight class, my friend.
Overall, there is no better or worse to spend your weekends in college. The only wrong I can locate is spending all this time unhappy and not doing anything to supplement the problem or change it. Don't go out because you think you everyone does. Don't miss out on being a great poet because the party seems like more fun. Don't miss a fun party because your poetry holds you back. Do whatever you want, every minute of every weekend. But remember you'll have to sleep in the bed you make. I hope it's comfortable.