It may not be the year 3000, but Jonas Brothers fans needn't worry. With constant Facebook updates on our side, we're informed of everything from Nick's shoe size to Joe's fro-yo preferences. In retrospect, we're stuck on our couches and glued to our iPhones with every Facebook and Twitter notification. As comfortable it may be, life should be more than just consistent communication with the outside world from the inside of your home through social media. It's about personal experience—truly living life.
The Beginning

The early 2000s was the birthplace of social media takeover. In 2002, Myspace captivated the millennial generation and created the famous "Mirror Selfie" (peace signs and classic "Say Myspace!" exclamations included). The fascination only skyrocketed when profiles updated to include "Top Five Friends," as if popularity at school wasn't hard enough. Only two years later a barrage of social media sites rapidly came forth and drowned the Top Five Travesty (thank you Mark Zuckerburg). Facebook, Twitter and Instagram are only a few social media giants that encompass society's social culture, each unifying their individual services skilfully to ensure users are fixated by the lifestyle.
Hook, Line and Sinker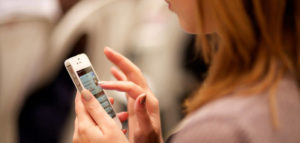 The addiction is unbreakable because users become dependent on the justification of their social status. Any millennial has had this experience. You glance up from your screen and notice the shocking loss of time while scrolling through your Facebook newsfeed. The essential half-hour break can quickly turn into four hours of studying calc lost to the latest #WorldwideTrend. As students struggle with the semester workload, professors observe their sleep deprived students with worry. University of San Diego marketing professor Justine Rapp focuses on digital and social media marketing and sees the impact social media has on society today. "The problem arises because its constant real-time updates create the fear of missing out on something important and thus is behaviorally addictive," Rapp said. "Our global youth needs to understand issues of privacy, self-presentation and really what social media is meant for: connection and understanding, not competition."
Hello From the Other Side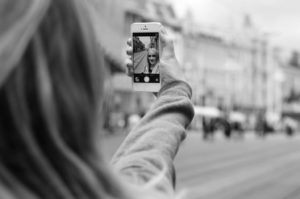 To their credit, these websites give users the ability to communicate with friends anywhere in the world. What better way to share your adventures than posting photos of your experience? The best part is this gives users the ability to keep in contact with foreign friends. Farewell snail mail, hello instant messaging.
But social media's impact doesn't stop at instant contact with individuals. USD philosophy professor Brian Clack doesn't take part in the addiction that our generation has fell into but he constantly sees the impact it has on our society daily. "It depresses me greatly to see people in restaurants instagramming pictures of their food," Clack said, "or posing endlessly for 'selfies,' truly the worst word in the language, and obsessively posting these pictures online. There simply has to be a better way to live than that."
Mad Marketing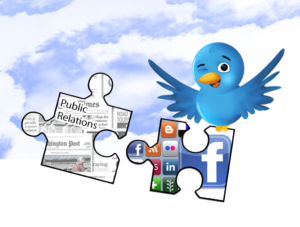 Humanity's forms of communication have changed dramatically, but without these public networks, how would people learn about the next trendy brand? Facebook and every social media site may have taken over our day-to-day lives, but it's made keeping tabs on news worldwide easy. Updates on fashion, celebrities, the next big blockbuster movie or even live news can be found on one tab.
Social Media has allowed users to find any available information in a single click. The fear of print going into extinction means that the Sunday crossword and comic section may slowly disappear. Everything has been digitalized and accumulated to one source. The question is if this has really improved our lifestyle or is it leading us into destruction? With everything found in one area, we no longer need to look up at the world around us. Rapp, a proponent of social media use for the free market, cites its fallbacks for us as individuals. "I personally believe that social media can be dangerous from an interpersonal perspective and has negative effects on self-worth and identity. Although we remain connected, we lose sight of personal and true relationships."
Literature and Social Media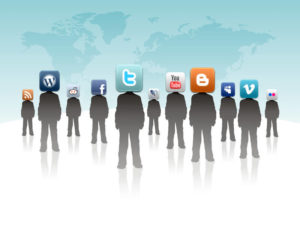 With all of these technological distractions, children no longer desire to go outside and expand their imagination. According to President's Council on Fitness, "Children now spend more than seven and a half hours a day in front of a screen." Today, kids as young as two are demanding to play on their parents' phones or are entranced by their own iPad. Many find their way onto social networking sites specifically for kids, such as Club Penguin. The world of make believe has vanished overnight by the introduction of mind-numbing likes and friend requests. Are bedtime stories that brought bursts of creativity into children's minds in the past the next to go? USD English Professor Giles-Watson believes that may not be the case. "Social media has influenced students' writing substantially. Rather than a continuous discourse on one topic, students' literary thoughts are fragmented." Essentially, literature comes in many forms each, having portions influenced by society's current interests.
Now What?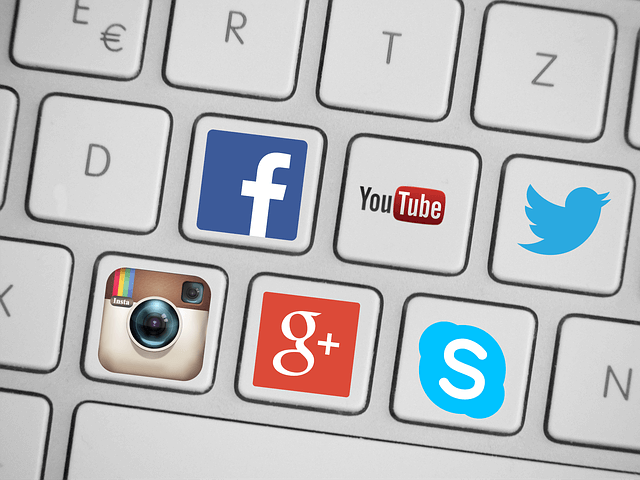 Don't worry about posting that Insta-famous photo on the spot. Instead, take time to enjoy the adventure because the best memories are the ones you live in. Family dinners with conversation and laughter are more enjoyable than silent mindless solitary Facebook scrolling. Social media is constant and permanent. You'll never be out of the loop.