As kids, our parents throw us in every sport possible. They like to see what we enjoy and have us narrow it down to one or two sports by the time we start middle school. I was one of these kids. You name it, I did it. Soccer, softball, tennis, swimming and dance. I think I found my calling when I would hide behind the soccer goal and do cartwheels. My mom knew right then and there to take me out of every other sport and sign me up for gymnastics. Immediately, I fell in love. Any chance I could, inside or outside of the gym, I would jump or flip to the point where my mom had to beg me to stop.
And it stayed that way until my senior year of high school…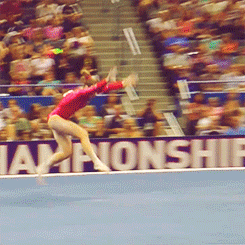 For the most part, I enjoyed gymnastics. It allowed me to do things with my body that not many other people could do, I stayed in shape all year round, it kept me on a strict schedule, and I made some of my best and lifelong friends through my team. But, no one can hide the fact that gymnastics turns into one of the most, if not the most, injury prone sport. I mean we flip on a four-inch piece of wood four feet off the ground and run full speed onto a springboard in order to jump on and flip off of a huge piece of metal. We fly from one wooden bar to the next using just our arm muscle, and we use all of our body strength to twist on a spring floor. Quite honestly, gymnastics creates a recipe for hurting your body. When you do this 20+ hours a week all year round, it becomes only natural to get an injury or two.
Moving Towards Retirement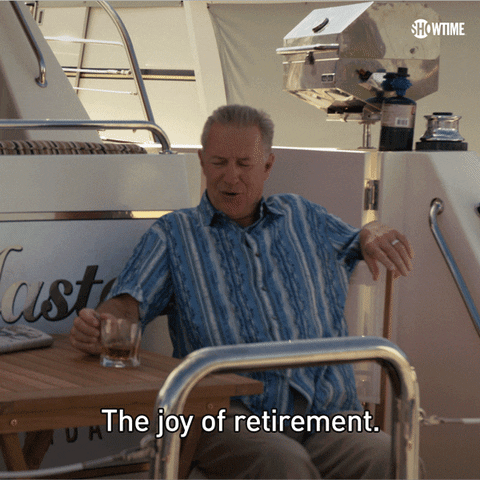 For me, getting hurt became quite literally second nature. After the first time I sprained my left ankle the summer before my freshman year of high school, it all went downhill. Even though I went to physical therapy to rebuild the strength in my ankle, it didn't seem to matter. I ended up spraining the same left ankle two more times, and I even came dangerously close to tearing my left ACL but ended up having a super serious sprain instead.
To make matters worse, my left ankle and knee still bother me at points today. Now I'm 20 and haven't done gymnastics in over two years. I wouldn't call having my ankle give out on me a normal walk to class. Yup. You read that correctly. I literally just walk, and my left ankle will essentially roll up and collapse to the side. Does it hurt still? Nope. Not at all. The number of times I've injured myself weakened the muscles in my foot.
My friends look at me like I have five heads when my ankle does this. They constantly ask me if I'm OK, but I'm aways fine. I always reassure them by saying, "this is normal;" even though I know it certainly isn't. My knee on the other hand hurts after walking for a long period of time, and recently, I noticed it hurting when putting more pressure on it.
About a month ago, I decided to go to the gym with my friends.
When I did gymnastics, I never worried about going to a gym to stay in shape, because I always went to practice. Now that I'm retired, I should do some other sort of exercise. I decided to try the squat rack with my friend, and immediately, my left knee locked. I stopped everything I was doing. I sat down and stretched my body to take the pain away. It quite honestly boggles my mind that at this point, I haven't touched a piece of gymnastics equipment in over two years, yet my body still reacts. Funny enough, I discover times where parts of my body that never got injured begin to hurt, and I always trace it back to gymnastics.
Sometimes I think if the good memories outweigh the pain? Did the tiring 20+ hours a week schedule and the pain make being in the best shape possible all year round worth it? Or coming back after an injury, just to hurt myself all over again? Did my good memories, physique and friends make the random pain worth it? I find myself repeating these questions in my brain over and over again.
The answer I've come up with is plain and simple: I don't really know. I do know that nothing can reverse my pain or the years I dedicated to gymnastics. On the bright side, I still keep in touch with a majority of the friends I made. Now, my ultimate party trick is a backflip. No seriously, my friends love the idea that I'm able to just flip. Would I say I have good memories in this sport? Absolutely. I quite honestly cannot seem to imagine growing up doing any other sport. I mean like I said, my mom took me out of everything else for a reason.