Freshman year of college presents many first-time events for everyone. You may be constantly thinking of new ways to express yourselves creatively and artistically while making subtle or drastic changes to your appearance. I was always waiting for the day I turned 18 to finally get a tattoo.
Since I was in middle school, I thought about which ones I would get where and when I would get them.
I think so many things symbolize myself and my values well enough to get them inked on my body, but of course, my parents always advised me to think long and hard before I made any of these decisions that would become permanent.
I've always needed external validation to make any changes to my appearance, whether cutting my hair or getting a new piercing that's barely visible. Of course, these thoughts only come with my desire to fulfill them, but it feels like a more reasonable decision when someone else agrees that I should do it. It's definitely something I need to work on, but it's not always so bad.
My friends and I had thrown around the phrase, "I want a tattoo of this" sometimes too frequently.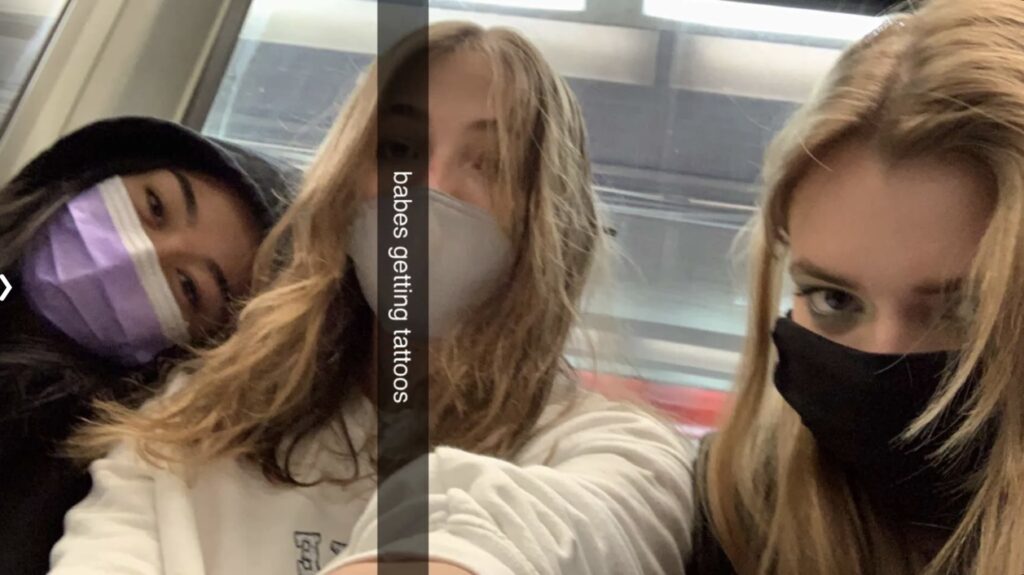 We would be listening to a favorite song of ours or see a cute sticker at the local bookstore and write it down on our never-ending list of tattoo ideas that would never see the light of day.
One night before winter break, my friend Sadie informed the group chat that the four of us had a tattoo appointment scheduled for the following morning. At first, we were all in shock. Of course, we talked nonstop about all of the tattoos we might get one day, but we didn't think that it would be tomorrow of all days. Everyone was so busy running around trying to study for finals, packing to go home for winter break and planning last-minute hangouts with everyone before we left that getting a tattoo was probably the last thing on our minds.
Within only a few hours we had to pick what we wanted off of our Pinterest boards, what size we wanted them and where we wanted them.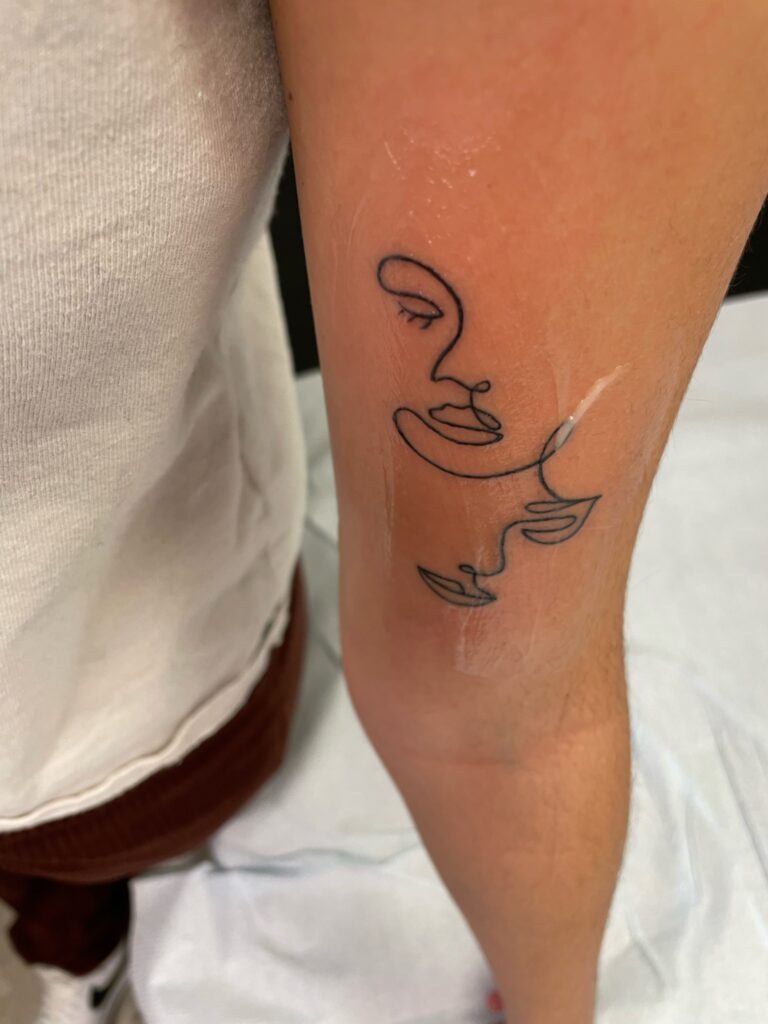 I chose a simple one-line piece that connected two faces together. You'd be surprised at how calm we all seemed when we got to the tattoo parlor.
We didn't get much sleep either, which didn't help matters. Thankfully, a Starbucks was right next to the tattoo parlor, so we could fuel up beforehand. An iced vanilla latte always got my head right. That was until we walked in to check in for our appointment, and our artist said, "You know caffeine makes your skin more sensitive, right? Meaning that it'll be more painful for you?" My heart dropped as if I already wasn't having second thoughts.
Nonetheless, we knocked out the tattoos one person at a time.
One of my friends and I finished very quickly, and since we got them on our arms, the pain wasn't too bad. On the other hand, my other two friends got tattoos on their ribs— a pain I can't even imagine experiencing. One of them was having some trouble focusing and staying still, so our tattoo artist played Harry Styles super loud on his speaker to help calm her down. We've all been there.
After the four of us were done, we spent so much time taking pictures of what each other got and gawking at the sight of it. It was probably super annoying for the tattoo artist hearing us squeal and congratulate each other over a maybe an inch big tattoo, but I'm sure it's something he's dealt with before. But we did it. We actually did it. We actually got our first tattoos, and I'm so glad we were able to get them together.
It's funny that I gave little to no thought as to my tattoo, but I couldn't stop thinking about how it perfectly resembles me and what people recognize me for.
Though my mom thought it was funny and made jokes about how I was "two faced," my friends and I decided it was definitely a Gemini tattoo, which was perfectly fitting. On the train ride back home, we kept coming up with additional "meanings" it could have, so I can always have a new point to bring up whenever anyone asks about it. I realized that it was permanent ink, but the relief and satisfaction that I felt that evening was something that I never wanted to leave.
So for anyone who is merely thinking about getting a tattoo in college, I fully support it. Go with your gut and get something that speaks to you. If it's something you know that you wholly value with your heart, I doubt it'll be something you regret in the future. Take that chance and go home with a new piece of decoration and an experience you'll never forget.