DIY is bigger than ever, and now it's making an impact on the music world too. Gone are the days that you need to pay professional producers to record your music – in the age of YouTube, you can go viral all on your own. 
The first thing you need is a recording equipment. And we're not talking a big fancy studio–we're thinking more like…Garageband for Mac users. If you are not a Mac user, fear not! It is totally possible with Windows programs like Audacity as well. These programs are typically noob friendly and very straightforward, and allow musicians to use different sound effects and instruments. You can also easily record your voice and experiment with different effects to make it sound cool. Grimes, one of the bigger breakout musicians of 2012, recorded her acclaimed album "Visions" all through Garageband, and it sounds awesome.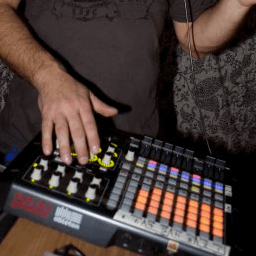 If you want to use a more professional tool for the music-making, you can try Ableton, available for both Mac and Windows, and also used by some of the most acclaimed musicians, DJ's and producers like Skrillex, Diplo, Daft Punk, and others. Unlike Garageband, in which you have to sequence all the notes by yourself, Ableton lets you make different segments and let them loop as much as you want, which makes the process much easier. It is also easy to learn and offers more sound effect choices. 
Once you have your equipment, you need an idea. Here are some things to keep in mind:
1. Have a danceable groove throughout the song. Even a slow song should make people want to jive along to it. 
2. The song should have concise, memorable and singable lyrics. 
3. Having sex appeal is a plus, whether it shows in the melody or the lyrics.
4. The most popular pop songs are around 120 BPM (beats per minute). Don't make it too slow or too fast unless if you have a specific aim!
5. If this is your first recording, follow the basic song structures to gain familiarity. Conventional structure will feature go something like this: intro – verse – chorus – verse – chorus – breakdown – chorus – outro.
Once your masterpiece is complete, it's up to you to get your work out there! Post a recording of you performing it on YouTube, share it on Soundcloud and tell all your friends about it on Facebook. If you did a cover of, say, a Katy Perry song, post it on her Facebook fan pages and share it on Twitter with relevant mentions. And don't stop after one day–keep the momentum going and keep promoting your work until you reach a critical mass of views and listens. Talent spreads like wildfire, and if you've got a hit on your hands, you could be the next Justin Bieber.
Our generation is much better off than the past in many ways. Trent Reznor, the lead man for popular 90's band Nine Inch Nails, recorded demos for his first album after taking a job as a janitor of the studio so he could record at nights with no one around. Nowadays, we can easily work on it on our laptop, from the comfort of our dorm rooms! Give it some work and good luck–we'll see you when you're famous!