New Jersey and Pennsylvania. Two states located right next to each other, although completely different. Yes, I grew up born and raised in "the armpit state of America." I, a Jersey girl, didn't expect too much of a culture shock when I came to Penn State for school. Although my instincts were mostly right, turns out many aspects were completely wrong.
And I never realized just how much I would miss the place I call home.
Living in PA for nearly two years now, I realized a few things that will never compare to Jersey: bagels and pizza. No, a bagel and pizza doesn't taste the same anywhere you go. Jersey spoiled me with good pizza and bagels for my entire life. Now, my expectations remain high. I can safely say that Pennsylvania didn't meet my expectations in the slightest.
I decided to give these two foods a try when I came to Penn State. You can't judge something until you try it. So, after moving into my freshman dorm and ordered a pizza for dinner. As a new student, I didn't know any of the restaurants downtown yet. I picked up my phone to look up some pizza places near me and came across a pretty cheap local pizza place downtown. I ordered a small cheese pizza to my dorm. Easy. You simply can't mess up dough, sauce and cheese. Well, the place proved me wrong.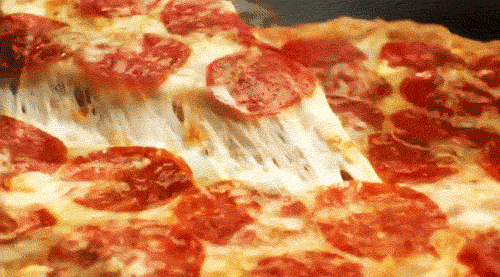 As Barstool legend Dave Portnoy said, "One bite, everyone knows the rules." And one bite did it for me. After that first chew, I could only think of one word to describe what just went through my mouth: bland. Just not good. I couldn't even finish the pizza. Waste of money to say the least. Safe to say I never got their pizza again, but I kept hearing people rave about how good SNAP pizza tasted. Although hesitant at first, I decided to give it a try. I ordered a basic margherita pizza. SNAP exceeded my expectations and tasted very good; and I now go pretty often. Maybe because SNAP locates itself in other areas besides State College like Newark, Delaware.
Now onto the bagels. People in State College talked a lot about a little storefront called Bagel Crust. The store locates itself in two opposites sides of downtown and everyone kept saying how good it tasted. So again, I decided to give it a try. I remember my first order. An everything bagel toasted with butter. It came out pretty good, but nothing like a fluffy bagel from New Jersey. The bagel's texture tasted pretty flat. Despite that, I do actually get Bagel Crust a good amount. Maybe because I live right next to one of the locations and it will always serve as an easy and fast breakfast when I'm too lazy to make something myself in the morning.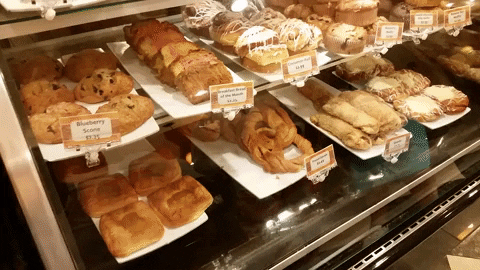 For me to completely dump on the food here doesn't seem fair. Like I said, I do get SNAP pizza and Bagel Crust a good amount. But nonetheless, you can't get a bagel or a slice of pizza as good as you will get it in Jersey. I just learned to deal with it.
Another thing people here tend to make fun of me for here: driving. Specifically, gas pumping. I think New Jersey stays elite because Jersey remains one of two states that does not require people to pump their own gas. We simply hand our money to someone out of our window, tell them what we want, and they do it for us. Sounds easy, right? And it doesn't require getting out of the comfort of your own car. Sounds lazy, I know but trust me, if you had the option to make someone else do it for you, I guarantee you would too. Bringing my car to school this year I thought it would turn into all fun and games until it was time to fill up my gas tank. I mean come on, a car gives you freedom to go wherever you want, when you want and without parental permission. A teenage girl's dream come true. Yes, I did learn how to pump my own gas. Difficult? No. Annoying? Yes.
Bad driving comes off as the biggest stereotype to come out of New Jersey. But I personally think bad drivers can come from anywhere. I mean sure, we do say that the speed limit can just serves as a suggestion. But we like to get to where we need to go in a timely manner. I will say though, Jersey gave me my road rage. I learned PA drivers like to take their sweet time. Green light means go. Not sit and wait five more seconds.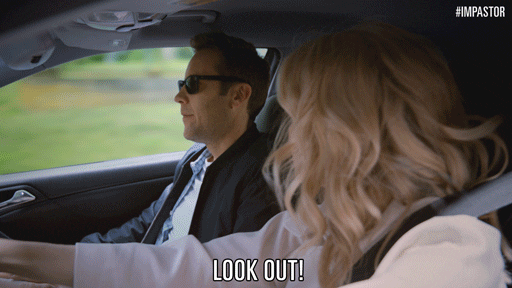 When I first left for school, I remember feeling anxious and excited to start a new chapter in my life alone and away from everything I grew up with. But I quickly realized to appreciate New Jersey, and I never realized how much I would miss it. I don't go home often, but when I do, I look forward to it. Although I now live in my own apartment with my own kitchen to make my own meals, nothing compares to what I get in Jersey. And honestly, I get homesick sometimes.
I always took for granted having a good full meal ready for me for breakfast lunch and dinner. I now cook all my homemade favorites by myself, and they never come out as tasty as when my mom makes it. But I try my best. Going out on the weekends is fun and all and I couldn't ask for better friends here, but sometimes, I can just hear my comfy bed at home calling my name on a Friday night.
Again, I'm not here to bash on Pennsylvania. I love going to school here and I wouldn't change my decision any day. I'm just here to tell everyone to stop hating on where I'm from. I had a fantastic childhood living forty-five minutes from both New York City and the Jersey Shore. Nine times out of ten when you ask someone at Penn State where they live, they will tell you, "right outside of Philly." And where do these "right outside of Philly" residents spend their summers? Avalon, Sea Isle, Ocean City, Cape May…. all in New Jersey. So, before you start talking badly about my state, think about where you'll drive once school lets out and the weather hits eighty degrees.