It's a new school year, and you're ready to turn over a new leaf. That means spreading your wings and trying things people couldn't have paid you to do before. The perfect place to begin this new journey is at your school student activities fair. There are rows upon rows of eager student orgs, clubs and sports teams waiting to convince you that their group is where you belong. It may seem scary, but joining one of these groups could change the course of your collegiate career and lead you to discovering what your true passion is in life. A new organization or team could introduce you to lifelong friends or verify that your athletic career should definitely be left back in high school. Whatever you come to realize, attending your college's club fair is an absolute must. That's why CM has your back with the top do's and don'ts of how to navigate this year's student activities fair.
Do Research

When you're in college (or anywhere really), Google is your best friend. Look up your school and you're sure to find a laundry list of all the clubs they have to offer with a brief description. Write down the ones you're most excited for, so you make sure to stop by their booths during the fair. Having a game plan going in will help you avoid being that kid who signs up for 40 new list-serves.
Do Read Your Map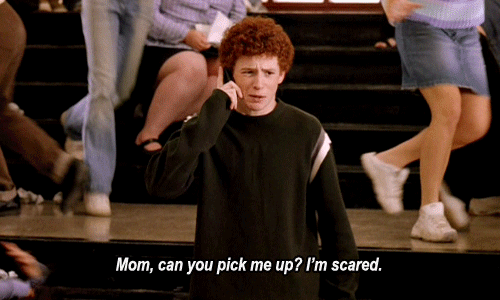 No one wants to be dazed and confused at the Knitting Club stand when they're merely trying to find the Peanut Allergy booth. In order to maintain some sense of organization at the student activities fair, schools tend to group similar clubs together. If there's no physical map of where each club is located, be extra perceptive and scope out what kinds of booths are next to each other. You'll cut down the walking and sweating, and find the clubs you've been dying to sign up for right away.
Do Introduce Yourself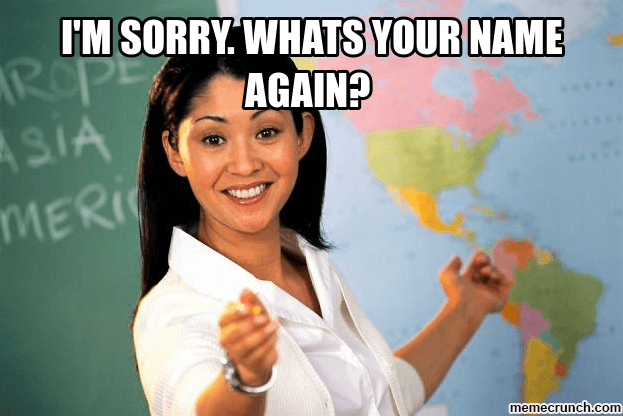 Introductions are the name of the game in college, even though most people are so frazzled about remembering their own names that they immediately forget everyone else's. Really interested in a club and possibly advancing to a leadership position one day? Get that business handshake ready and focus your eyes on the prize. If the members vaguely remember your face when you come to the first meeting of the club, you're practically set.
Do Ask Questions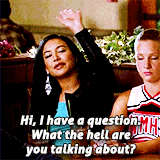 A good way to seem eager and interested with anything in college is asking questions that you're genuinely interested about. How often do you guys meet? What kind of volunteer work do you do? Will I in fact become a skilled pancake flipper after joining this club? The club members are there for your leisure and this is your opportunity to really pick their brains to find out if this club will be worth your time.
Don't Write Down Your Email for Everyone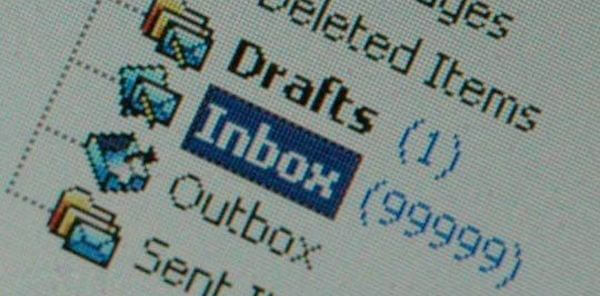 This has to be my number one regret of freshmen year. As soon as you write down that email address, you've signed away your inbox to constant spamming. Even when you unsubscribe from the mailing list because you haven't attended a single meeting, there's still a chance it won't happen. Try your hardest to only give your information out to clubs that are of true interest to you, or be forever doomed with notifications in your inbox. Your choice.
Don't Be Closed-Minded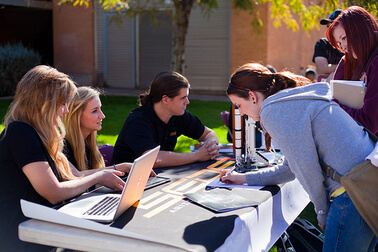 The clubs you were involved in during high school are just a sliver of the many organizations your college has to offer. From health clubs dedicated to fighting depression to your introduction to college Greek life, this is your time to explore who you are and who you want to be. Don't settle for the typical volleyball sign-up, and look to burst out of your old bubble and really listen to your heart's desires. You'll never know the depths of your yodeling talents if you walk past the booth in dismissal.
Don't Be Fooled by Free Swag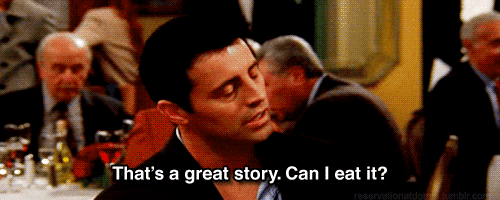 I'm sad to say a free pair of sunglasses and a large bag of skittles have been known to lure me into a booth or two (or 10) that I had no interest in joining. Don't be like me, kids. Be good people and don't let your desire for free stuff lead you astray.
Don't Be Rude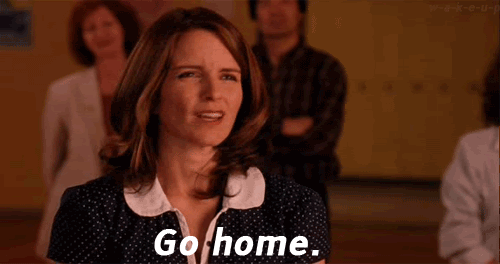 Bottom-line is everyone that comes out to the student activities fair, whether a club member or a potential sign-up, is there to connect with others. We're all students who want to get involved with our college community, so coming to the fair and being rude to those who want you to join their club will get you nowhere. Be open to hearing what they have to say, and if you're not interested, simply say thanks and move on. Sparknotes: You won't find your niche being a bitch.
So whether you're an impressionable freshie or a too-cool-for-school senior, it's never too late to get involved on your college campus. Now that you have all of the tools to make a killer first impression, venture out to your student activities fair with your Game of Thrones face ready.