Did you find yourself investing in an air-fryer after watching all those cool air-fryer recipes on TikTok? Me too! Although, most of the pestering to buy this kitchen appliance came from my sister. Let's just say that efforts to own an air-fryer doubled after her school district's free lunch program sent over a huge bag of frozen tater tots.
To elaborate more on my family's air-fryer misadventures, the background context includes moving houses amidst the holiday season during the pandemic.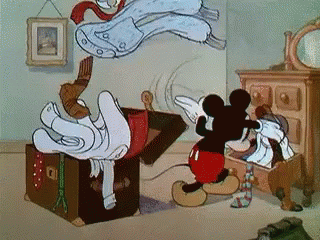 After some personal family drama went down, my parents decided to move our immediate family over to a newer and more spacious property they bought a few years ago. As I write this, the moving process is still underway and you can find me carting boxes around every other day. Luckily, we haven't relocated too far since we only moved about two cities over. But you don't realize the sheer amount of stuff you can hoard in a house until the time comes to pack up and move.
So how does the air-fryer come into play here? The current state of both houses includes lots of clutter in bags and boxes, mismatched furniture in various rooms and empty spaces waiting to be filled. That being said, the newer house doesn't have a microwave, but you can bet we have an air-fryer. My sisters and I got creative using this shiny new equipment, to say the least; I'll just recount some of the more memorable and…chaotic moments.
The Quest to Avoid Sad Dry Fries
French fries: one of the most delicious ways to eat potatoes. Just thinking about a crispy golden fry with just the right amount of salt gives me fry cravings. Homemade fries? If you can get the recipe down right, count those cravings satisfied and never spend money on McDonald's again. This thought fueled my household as we sought to make our own homemade fries.
The road to perfect fries presented a struggle though, and even after multiple attempts the Zhang family has yet to complete the journey. The first batch sadly ended up burnt and dry, and not too tasty. We tried salvaging that first batch of fries by dipping them in oil and putting them back in the air-fryer for a few minutes, but that experiment went unsuccessfully too. Playing around with how much oil we used, we thought putting more oil in the initial frying could solve the issue of dry fries. No dice. At least that attempt didn't give us burnt fries though; lowering the temperature and time of the frying did the trick.
But our third attempt rewarded us with decently tasty fries! The key to that last success involved marinating the fries in a Ziplock bag of oil for a bit and shaking it before dumping into the air-fryer. The exciting conclusion: our current fry-making methods need more fine-tuning, but turned out some pretty good fries if eaten with the desired amount of salt and ketchup. Remember kids, oil plays an essential role for any tries at homemade fries.
S'mores and Flying Marshmallows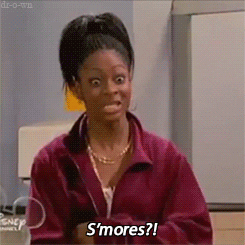 With no open fires and a bag of marshmallows lying around the pantry, s'mores became the obvious next recipe to try out on the air-fryer. Getting the settings right also took a few tries on this one, but we can safely say that our s'mores came out more successfully than our attempt at fries.
My youngest sister braved the first attempt at toasting her marshmallows; almost unsurprisingly, the marshmallows ended up a burnt mess. Credits go to my second youngest sister for figuring out the perfect air-fryer configuration on the s'mores. We found out the hard way that just putting the marshmallows on graham crackers and sticking it in the fryer makes marshmallow bits fly around the fryer chamber. I assure you that cleaning marshmallow goop out of the air-fryer does not make it onto the easy-things-to-do list.
For those of you out there who want to try out your own air-fryer s'mores, we'll share the Zhang sisters' tips and tricks. First, put the chocolate on the graham cracker and put it in the air-fryer on 390°F for one minute. Then open up the fryer chamber and place the marshmallows on top of each chocolate-y graham cracker; fry it at the same temperature for another two minutes. The essential step lies in melting the chocolate for a bit before sticking the marshmallows on since the melted chocolate keeps the marshmallow from flying around in the fryer. The end result will give you a gooier marshmallow than the traditional toasted-over-a-fire s'more, but it tastes just as good. We roughed it out for you on this one.
Burnt Mini Waffles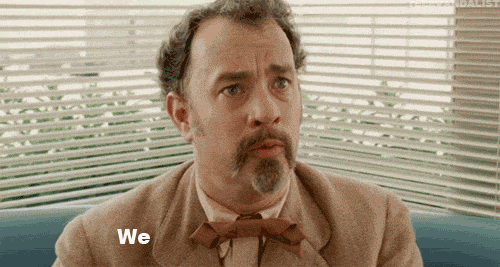 So you want to take a stab at air-frying some waffles? This thought floated into my mind while contemplating breakfast options. Having the least interaction with the air-fryer out of my sisters, it might've not been the smartest idea to leave me alone with it unsupervised.
To be fair, I tried guess-timating the settings for frozen mini waffles using the recipe booklet/instruction manual that came with the air-fryer. You'd think that the amount of time and temperature for frying waffles would be similar to the ones for frozen fries right? WRONG. 10 minutes later, I found myself left with sad burnt mini waffles and an empty stomach.
I consulted my sisters afterwards, and their advice mainly consisted of 1) erring on the shorter side of time when frying the food and 2) not leaving me unsupervised again until I learned more about how to use the air-fryer. As a learning experience, we laughed about my sad waffles and I definitely know better now about appeasing the air-fryer. My recommendation for fellow waffle-lovers and air-fryer-owners out there: just make sure you don't pull a Kassidy and leave waffles in for 10 minutes instead of just two to three minutes.
With these experimental instances, you can see why I've dubbed this ongoing saga as the air-fryer misadventures.
These moments definitely keep our daily lives interesting while being students stuck at home, and also ground us in the present while we still exist in the hectic limbo of moving houses. Despite current hardships, mundane events like figuring out air-fryer recipes keep us appreciative of the little joys and pockets of happiness. I hope all you readers out there can find your own chaotic air-fryer moments, whether you want to explore the struggles of a new hobby or try your hand with an air-fryer too.