Everyone associates Boston with everything big – big marathons, big baseball stadiums and big movies like Mystic River and Gone Baby Gone. Without knowing how to tackle such an intimidating city, I decided to move here for college and make it my new home for the next few years. Despite that, on the very first night, one of my friends asked if I wanted to go on a bike ride around the city. This man is insane, I thought. Driving around the city seemed evidently intolerable, and he wanted me to do it on a bike? "Come on Char, it'll be fun. Unless you'd rather sit in your room and do absolutely nothing," my friend proposed. I suffer from crippling F.O.M.O. (fear of missing out), so of course, I gave in.
I didn't think how liberating my newfound freedom would feel.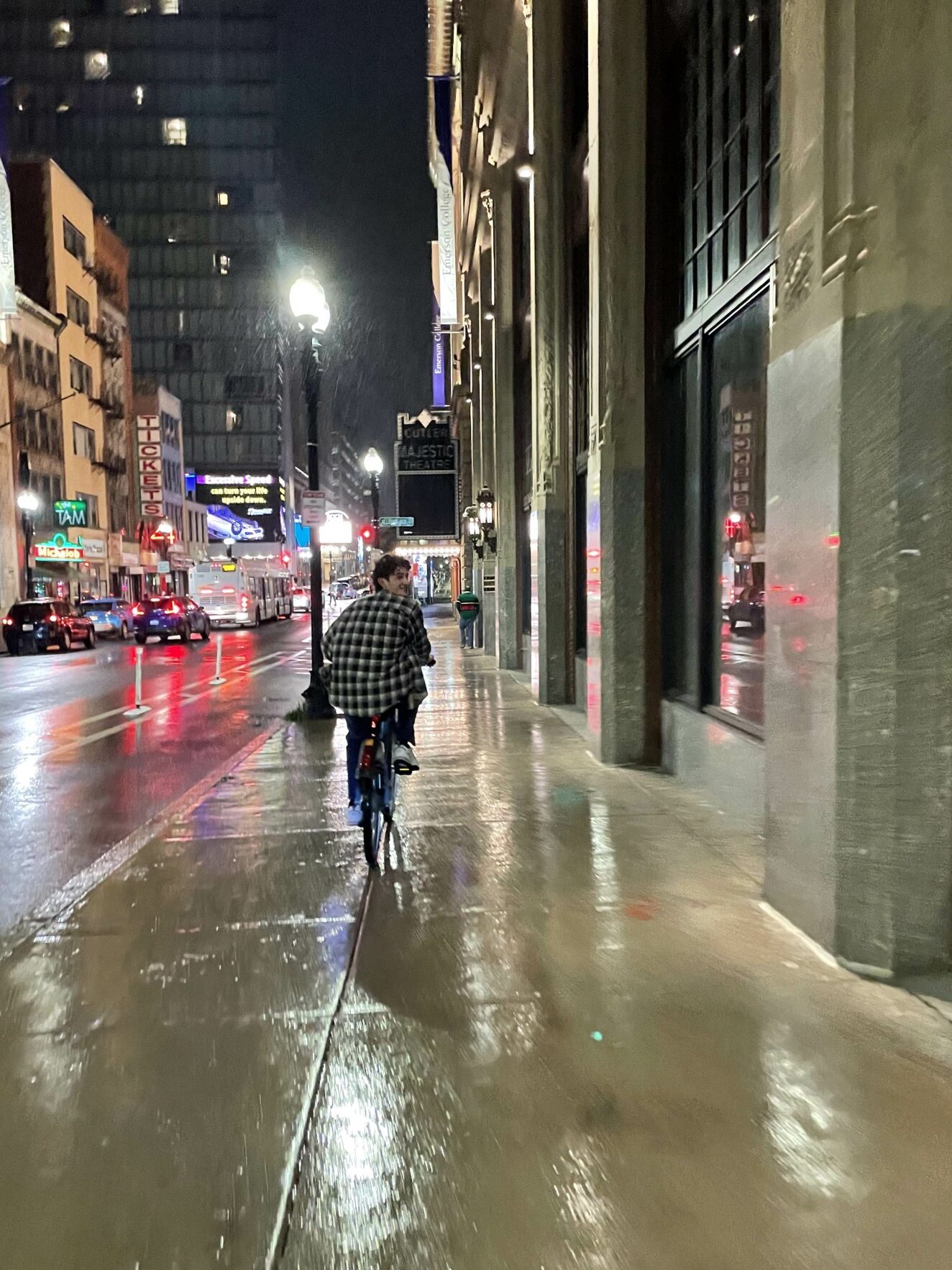 When we got to the nearby rack of Citi Bikes, I looked like a deer that just learned how to walk. The nerves got to me, and I fell twice while trying to hop on the bike seat. We didn't even touch the pedals yet. I later got my act together and showed my friend that I did indeed know how to ride a bike. We started riding farther and farther until my dorm building got so small that I couldn't recognize it anymore. "So, do you know where we're going?" I asked. "Nope, no clue," he replied with a half-trusting smirk. Great. We're going to get lost on our first night here.
I roamed freely at night with someone I've only talked to online, riding around a city I've known for less than 24 hours. It was the kind of thing I'd only seen in movies. I couldn't recall the last time I left the house without asking for permission, or not having a curfew.
We made our way around the Common, riding on the path that followed into the Public Garden and the pond that was in the center of it. I realized my shoelace was untied, so I stopped and sat on a bench to tie it. "Hey, I think that's the bench that they filmed in the movie Good Will Hunting. You know, the scene where Robin Williams tells Matt Damon that he doesn't know anything about life," he pointed out. Was it? That can't be the same Boston that I'm living in. I know there's multiple Boston's around the world, but Robin Williams once sat where I am currently tying my shoelace? "Hm. Maybe," I replied simply. I didn't know what else to say.
I just know that I suddenly felt cool for some reason. Really cool.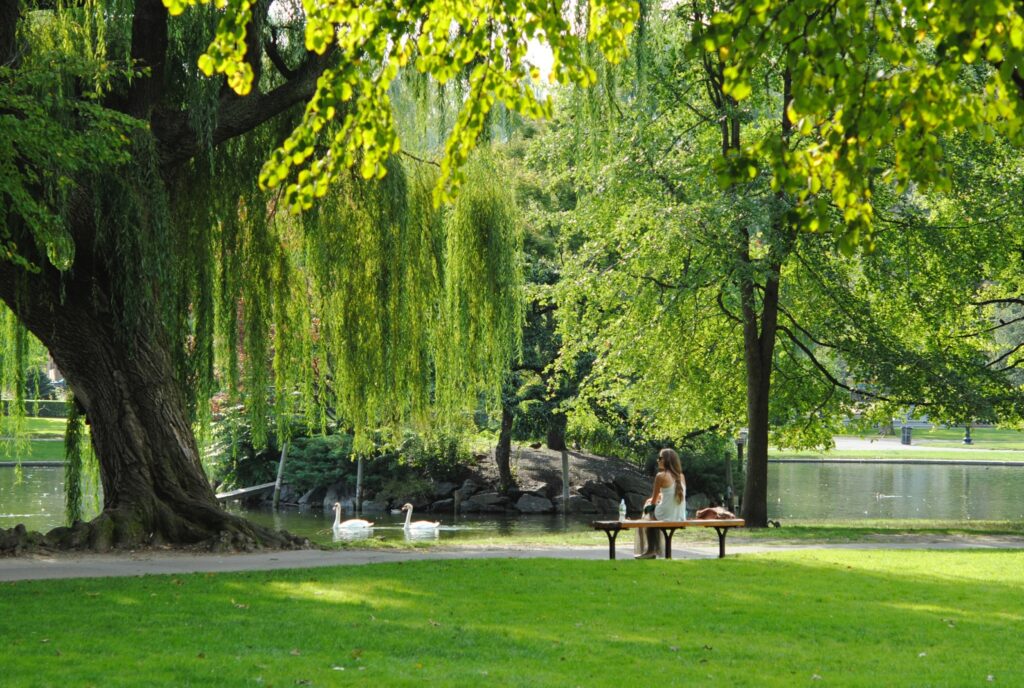 We continued the ride out of Boston and across the Longfellow Bridge. We rode alongside the Red Line, trying to keep up with the train knowing we were going to fall behind anyways. I saw the skyline lit up for the first time, and I shared the glimpse of a smile with myself. He told me we were now in Cambridge, home of all the smart kids who think they live in Boston.
We passed by MIT. I instantly thought of Iron Man and Tony Stark and every other inventive genius that went there. Harvard was next. Harvard's campus looked exactly like what everyone imagined college to be. There were a bunch of old brick buildings labeled with dates in the 1800s. I felt like I shouldn't be there, but we kept exploring.
"Have you ever watched The Social Network?" my friend asked. I told him I only watched it once in high school during an Andrew Garfield binge phase I was experiencing. "This is the house, I think. You know the big shot Phoenix Club? This is where they lived," he explained. Once again, I felt really cool. My friend made sure that I knew just how many awards the movie won.
It didn't help make the ride home feel any less unreal than the ride here.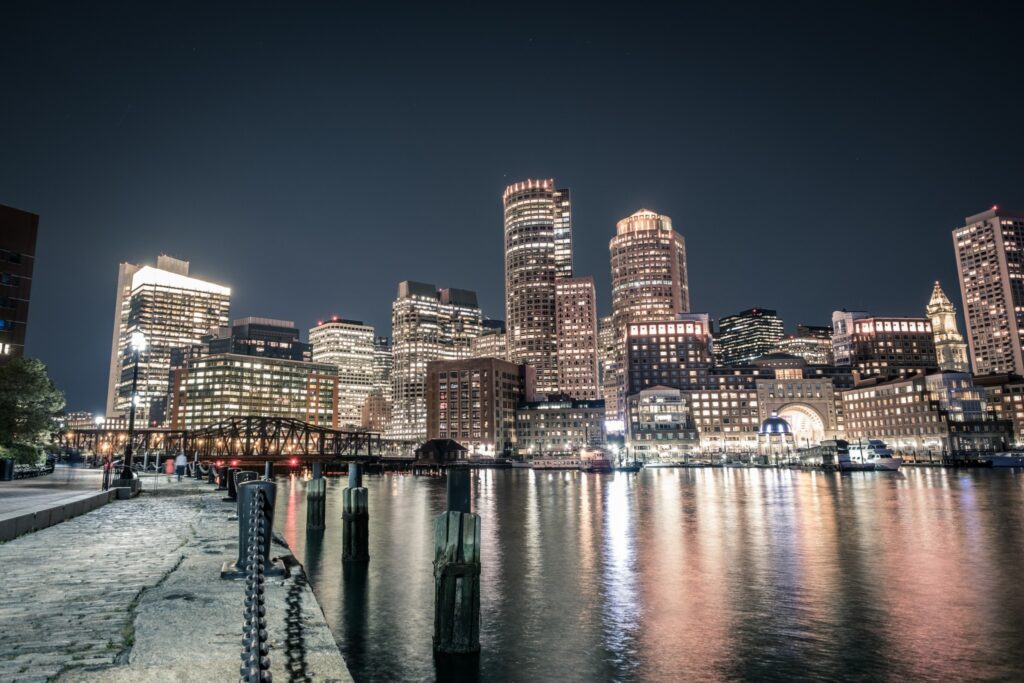 Thankfully, we made our way back to campus. It was quite an adventure, and I now know just how small of a city Boston really was. I also took note of how many iconic movie moments were filmed just a short bike ride away from my dorm. Boston isn't big and scary, but it's the right place to make memories with people who are also trying to figure things out. It's time to live life like it's my very own movie.