Back in high school, a select few students stood out from the crowd, wearing cords on cords at graduation. Turns out, college isn't much different. From the quarterback of the football team to the president of student government, some students find a way to become the big fish in the ocean of college. At American University in Washington, D.C., the big kahunas on campus dive into liberal arts-related causes, which makes total sense since the campus sits in the nation's capital.
1. Dante Bucci, Speaker of Undergraduate Senate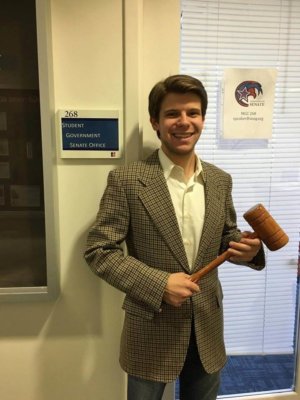 As the speaker of the Undergraduate Senate, Bucci focuses his time and efforts on a wide variety of causes. One of Bucci's concerns was that students couldn't get condoms when they were ready to get it on. Bucci's freshman year floormates told him that AU's free contraceptives were only accessible during business hours, yet the sex lives of students didn't follow a set schedule. Because this affected a lot of students, Bucci decided to use his position in the Undergraduate Senate to make condoms more accessible. Aside from that, Bucci believes in allowing every student to speak up. "I've noticed, as time wears on, people feel like their actions and their voice don't matter to the administration and the university, and I don't think that's true," said Bucci. He encourages every student to speak up. "If you don't like something, change it," he said.
2. Faith Ferber, Co-Founder of AU Students Against Sexual Violence and Creator of Empower AU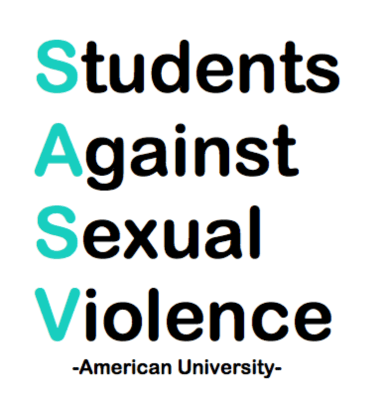 Anyone who uses the Internet knows what a huge issue sexual assault is on college campuses. Ferber was sexually assaulted during her time at AU, and the school made her sign a confidentiality agreement in order for her abuser to receive any punishment. That agreement is illegal, so she filed a complaint with the U.S. Department of Education and AU is now under its second Title IX investigation in two years. "My goal is to end sexual violence. It's a lofty goal, but I think it can be achieved through educating people on consent and encouraging everyone to have conversations with friends and partners about boundaries, consent and bystander intervention," said Ferber. She works to support survivors in her capacity as the director of Student Against Sexual Violence. Ferber also helped create Empower AU, a program that every incoming freshman takes on sexual violence. She's there for survivors and provides education to prevent future assaults like hers.
3. Jose Gaona, Leader of Justice for AU Workers Coalition and President of AU League of United Latin American Citizens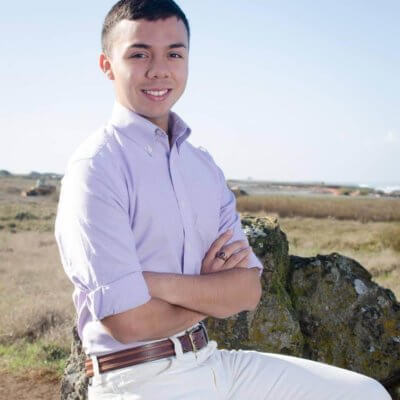 An up and coming activist as AU, Gaona fights for the rights of Aramark workers is deeply personal. At four-years-old, his family immigrated to the U.S. and, like so many others, came in undocumented. Gaona's mother works as a hotel maid, and he sees his mom in the Aramark workers. "When students disrespect or belittle our workers, it hurts me because I know that my mom has probably had the same experience at some point," said Gaona. Rather than solely focusing on that 4.0 GPA, Gaona makes helping the Latin community a priority as well. As President of AU League of United Latin American Citizens, Gaona has worked to build community and campus partnerships with the Latino Student Fund, the Latin American Youth Center and the AU Office of Campus Life to better support Latin students.
4. Tom Hebert, President of AU College Republicans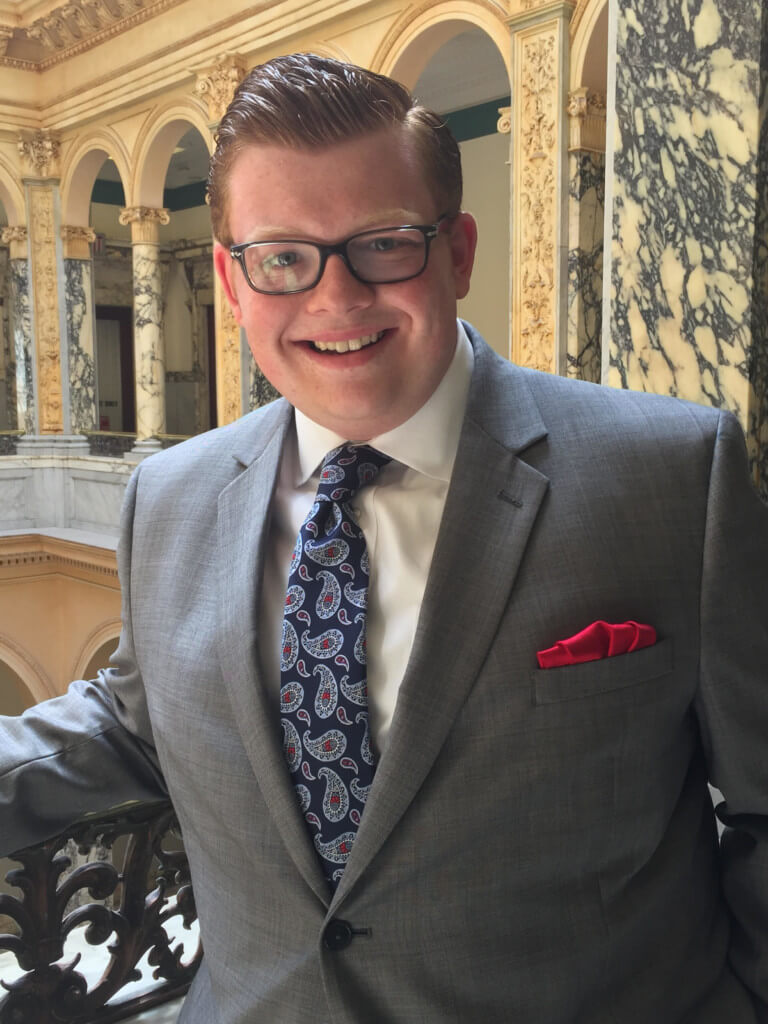 AU students tend to lean left politically, but that doesn't mean the right-wingers stay quieter than a classroom during optional Friday lectures. President of the AU College Republicans Tom Hebert actively participates in campaigning for conservative candidates and organizing conservative speakers on campus. "Throughout my life, I've seen the detrimental impact of government overreach on small businesses and middle-class individuals," said Hebert. He recognizes that right-wingers exist amongst the sea of liberals. "I wanted our minority to be a vocal minority, and I wanted conservatives to be excited, not ashamed, about being conservatives at AU," said Hebert. Working on their best witty comebacks is a regular activity in the AU College Republicans. "Conservatives don't have strength in numbers, so we have to make up for it with strength in ideas. I love being challenged day in and day out in what I believe," said Hebert.
5. Mel Keller, Executive Director of AU Queers and Allies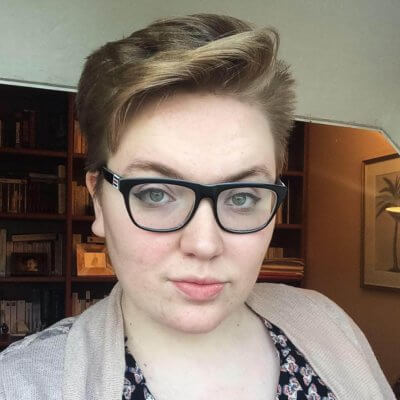 A hot topic around the country, AU plays its part in LGBTQ+ activism. Keller, the executive director of the club AU Queers and Allies, knew that coming into college and chose "Gay U" for that reason. Keller didn't come out to their family until they were in college, but AU provided a supporting environment. "By jumping right into activism, I was able to find a really supportive and wonderful group of individuals who helped me come to terms with my identity," said Keller. Although it's in the name, they know that their job doesn't necessarily revolve around leading, but empowering others as well. "By surrounding myself with activists and those who inspire change, we learn from each other and build stronger movements together," said Keller.
6. Kate Magill, Editor-in-Chief of The Eagle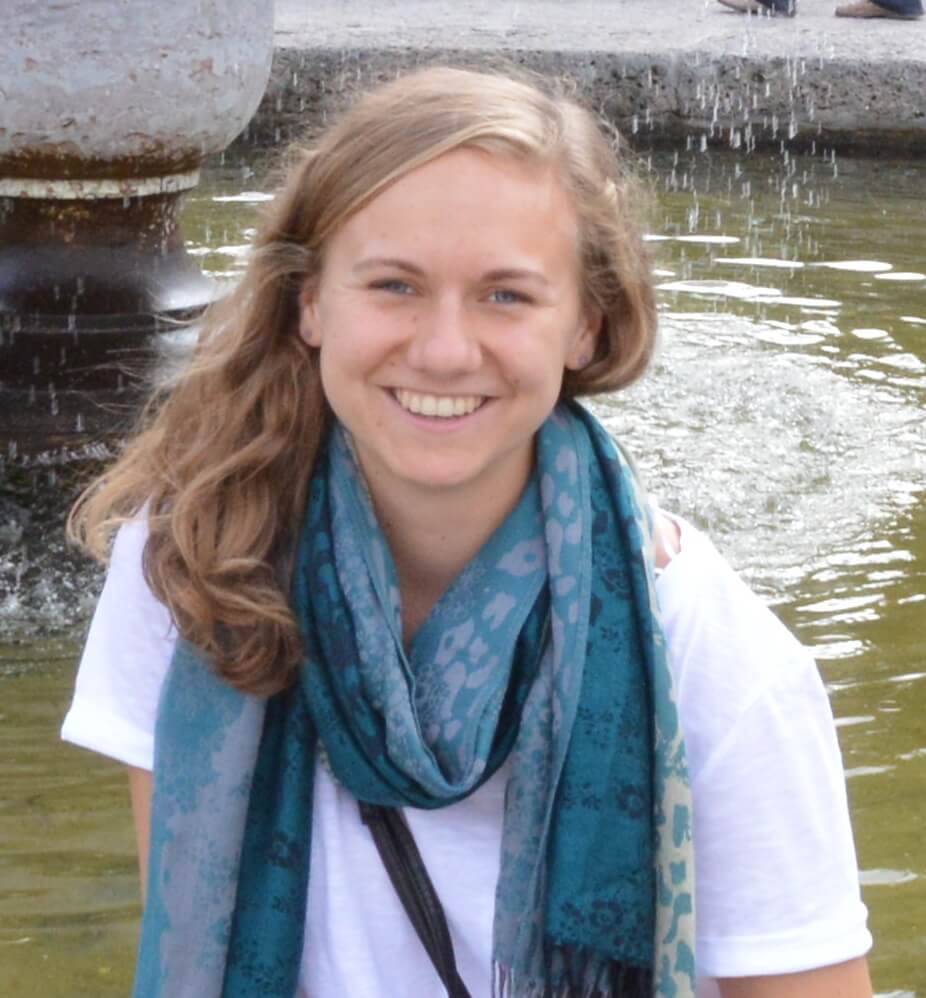 Over the last few years, The Eagle has broken many of the biggest news stories on campus. Remember when a former AU employee was protesting for workers' rights in TDR and got arrested by Public Safety? Yep, you heard it first from The Eagle. Magill knows that her job as Editor-in-Chief revolves around continuing that legacy so that The Eagle can proudly call itself AU's very own New York Times. "Our role as the paper is to make sure students are informed so they can decide how to react to a situation. We want to make sure that student understand the issues," said Magill. Some of the best journalists on campus pick up their envy-worthy skills at The Eagle. "I want to instill strong journalistic principles and hammer in good news writing and reporting," said Magill.
7. Elizabeth Morton, Executive Director of the AU Rude Mechanicals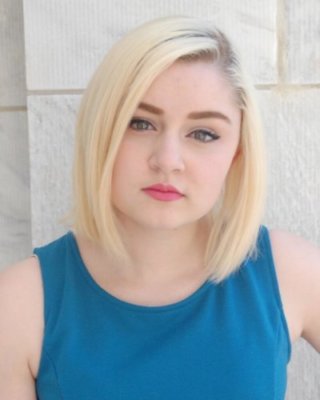 Morton, the executive director of the AU Rude Mechanicals, is a lead character both on and off stage. She and the troupe's members bring out the more homoerotic subtext within Shakespeare's plays (like making Romeo and Juliet with two female leads) and turn them into a statement about social issues. "Although I'm very passionate about feminism and LGBTQ rights, unlike many on our campus, I'm not very into the political side of things. I'm much more about dialogue and stories that work towards change for oppressed people," said Morton. The theater students at AU work to shine a spotlight on important messages while also putting on entertaining shows. Who needs Netflix when we've got The Rudes?
8. Sam Rogers, President of the Residence Hall Association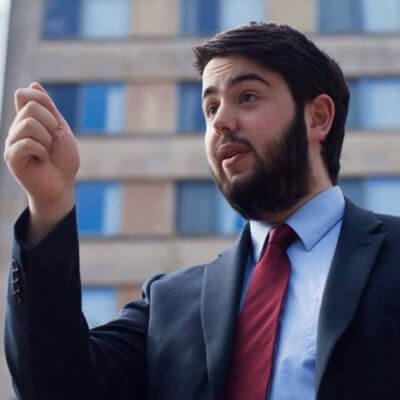 When Rogers arrived at AU, he knew that he wanted to leave a positive footprint before graduation. Since then, he's focused on improving the Residence Hall Association, an organization that represents the interests of students living on campus. People often think of RHA as a group that just buys pizzas, but Rogers wants to change that image. "The biggest thing that I want to leave behind for the Residence Hall Association is changing us from a strictly programming body to more of an advocacy-focused body," said Rogers. His dream revolves around saying goodbye to the idea that the RHA can't make a difference and that it can't get anything done. For Rogers, his family motto "act justly and fear nothing" guides every step he takes. "Along the way, people get afraid of how to actually get things done. For me, I always turn to my motto," said Rogers.
9. Shyheim Snead, Student Trustee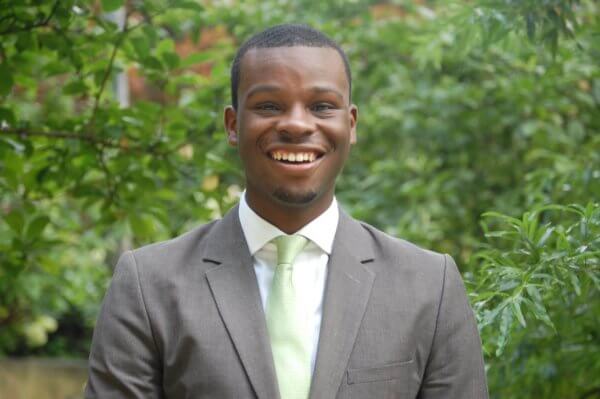 As the student member on the AU Board of Trustees, Snead feels passionate about helping communities, especially the underprivileged ones. "I was really involved in high school, and while I wanted to remain involved, I wanted to think critically on how I could impact change and influence the community," said Snead. Like many activist students at AU, Snead didn't come from the top one percent. He's a first generation college student who grew up in a low-income neighborhood. "I'm so proud of where I've come from even though the positions and privileges that I now hold might hold such a stark contrast to where I come from," said Snead. His background inspired him to focus on giving communities the tools to write their own stories. "Being surrounded by people who have a desire to bring about change for the better for other people is something that has helped me to push myself to continue doing my best," said Snead.
10. Morgan Stahr, President of AU Democrats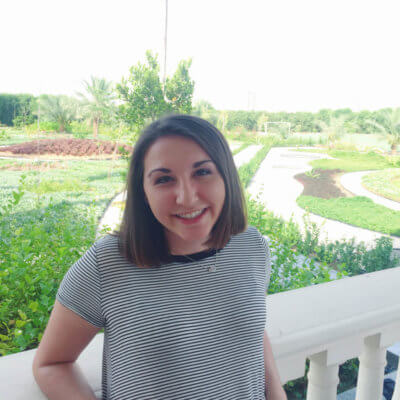 You might consider AU Democrats one of the largest clubs on campus, since you can pretty much replace the A in AU with liberal. President Stahr focuses on using the energy on campus to make positive changes in the world, like getting more students on campus registered to vote. "As soon as you step foot on AU's campus you can see the energy within the students. I always tell people that AU kids are the ones who want to change the world and will actually follow through with it," said Stahr. She knows that politics can make some people jaded or power-hungry, so she focuses on grounding herself and the student body to stay true to dem values. "Sometimes in the political world and in Washington, people can let all the power go to their head. I think it's important to always remember at the end of the day you have to be proud of your work. If you can't take pride in what you do and who you are then it is not worth it."