Faith. Trust. Pixie dust. And some good ol' fashioned preparation. That's all it takes to have a successful trip to Disneyland, a.k.a. the happiest place on earth. Whether it's what hotel to stay at, what to pack, how to beat the lines, what to eat or how to budget, this Disney veteran (yours truly) has all the insider tips and tricks on how college students can have the best Disney vacation ever and believe in magic again. Because, as Walt Disney said, "Growing old is mandatory, but growing up is optional."
Top 3 Ways to Save Money on Your Disney Vacation
1. Hotel
You don't have to sleep in a castle to be a princess, so don't throw away all your money on an expensive hotel room. As a college student, you most likely have slept in a nasty place before (i.e. freshman dorms) and you survived. No hotel in Anaheim can be THAT bad. Most importantly, if you go on a Disney vacation, why would you spend more time at a hotel than in Disney? The hotel is just a pit stop to get some rest and refresh before more Disney, right? "Stay off property. There are so many hotels right outside the parks that are so much cheaper and really nice. My personal favorite is Candy Cane Inn which butts up to the back of Cars Land. It's also only like a 10-minute walk to the parks," UC Davis sophomore Logen Arndt said. The Candy Cane Inn is a popular choice for park goers, with a standard room being as low as $109, having a short walk to Disney and a complementary breakfast.
2. Food
Disney food is amazing, right? And I would never tell you to rob yourself of that magical goodness, but sometimes buying Disney food feels like highway robbery. Personally, I always bring breakfast food on the trip (six-packs of muffins from Costco is my personal choice) so that it's one less meal I have to buy in the park. Also snacks will save your life on a dehydrating, hot day. You actually can bring food into the parks, contrary to popular belief. Bring all the snacks you want. As for lunch/dinner, I usually do two for the price of one and eat around 4 p.m., covering both meals. That way I still get my delicious meal in the park, and I'm hungry enough to deem the money worth it.
3. Tickets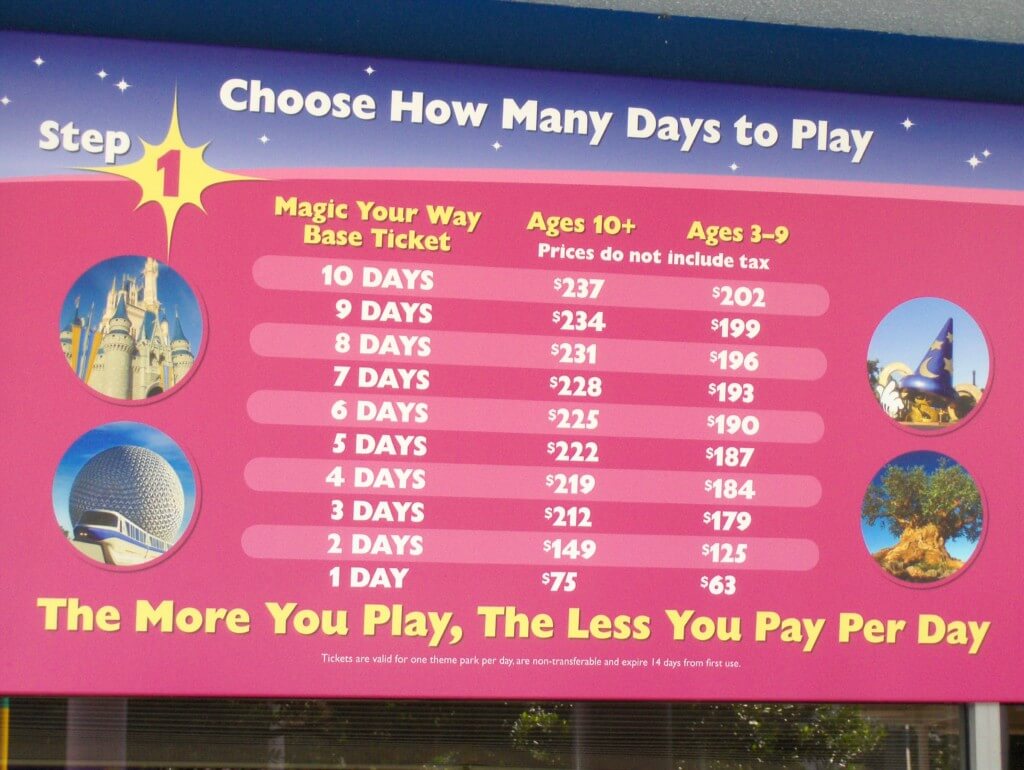 Unfortunately I don't have a magic wand to—bibbidi-bobbidi-boo—give you a website with tickets amazingly cheaper than the Disney website. Those websites have no magic to them whatsoever; you usually just end up getting scammed hard. True story: I had a friend go to pick up the ticket she bought online and it was in the attic of a gas station. However, there are ways around the Disney trap. First, if you only go for one day, plan your trip around "value days." If you look on the Disney calendar before you go, you can see what days are value ($97), regular ($117) or peak tickets ($135). NOTE: These are only for admission into ONE park.
If you go for two or more days, sometimes it is cheaper to buy one day tickets (if it lands on a value day) for one park, rather than buy two-day hopper tickets. For example, the price of a one-day, one-park value ticket (for two days) is $194, $97 each. However, a two-day hopper ticket (which lets you go back and forth between parks everyday) is $260. That is over $60 saved in all.
10 FAQ About the Perfect Disney Vacation
1. What do I pack?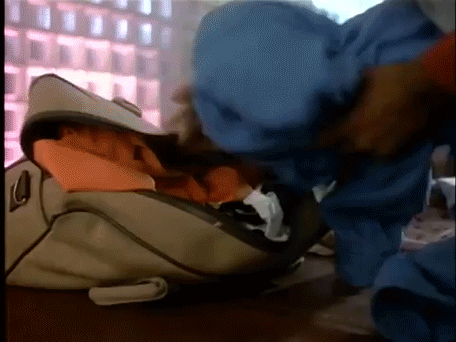 Look at the weather before you go and plan accordingly. A personal belief of mine for Disney trips however, is to wear any Disney-themed clothing or accessories you own;. If you don't have Disney clothes, Disneybounding is always an option. "Disneybounding" simply means using a Disney character to influence or inspire your outfit, but you can get lost in an Alice-worthy rabbit hole if you look up the real professionals' "rules" for the style. You'll also want to take lots of cute pictures throughout the day, and your battery will drain quickly, so bringing a portable charger will count big time. "[A portable charger] will be crucial to make your experience at Disneyland perfect because then you won't have to worry about your phone's battery life. You can take all of the castle pictures, snap all the chats and Insta all of the grams that you want without any stress of your battery running low," Grand Canyon University freshman Blake Pitman said.
A small but important detail, pack a little plastic bag and make sure you bring it in the park. Then, when you go on water rides, put your phone, money and anything else you might be worried about getting wet into the bag, and ride Splash Mountain or Grizzly River Run stress-free.
2. What do I bring into the park?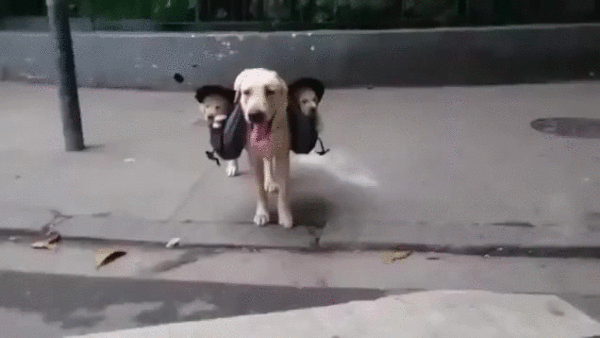 Don't go all soccer mom and over-prepare for the park. "Don't over-pack. I usually bring a small Minnie backpack just big enough to fit my wallet and a water bottle. You don't want to be lugging around a bunch of stuff all day, especially getting on and off rides. Be efficient," Cuyamaca Community College student Emily Fritz said. Just pack some snacks and a refillable water bottle to stay hydrated ($4 water bottles aren't worth buying in the park). If you don't want to bring a big water bottle, here's a fun loophole: you can actually go to Disney food services and ask for cups of water for free or fill up your own in sit down food places.
NOTE: You can NOT bring selfie sticks or glass bottles into the park, as well as the obvious (weapons, alcohol, drugs, etc.). With enough selfie sticks in one small place, they can start to feel like a weapon (or a drug, depending on who you are in the situation #selfiesonselfiesonselfies).
3. Speaking of alcohol, we are college students. Where can we DRINK?
Of course, if you are under 21, this is not for you. In Disneyland, there is no alcohol served throughout the park (unless you're lucky/rich enough to get into the secret Club 33). However, California Adventure has some gems of waterholes for you to check out. Cal Poly Pomona senior Brittany Butler is a local and goes to Disney just to drink sometimes. "A lot of people look at Disney as a family vacation but it can easily be an adult hangout with the arrow of options of different bars with fun drinks that don't break your bank account. There are over five-plus areas you can drink at, all with their own unique drink options," Butler said. Her favorites include the Pimms Punch at Carthay Circle, Pina CoLAVA at the Cove bar and the Magical Star Cocktail at the Alfresco Lounge.
4. What is the Disneyland app and how can that help me in the park?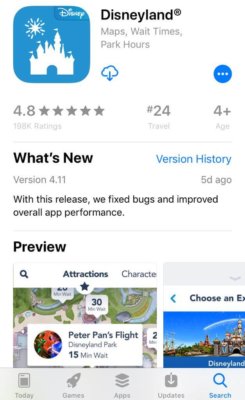 The better question is, what can the app NOT help you with? Pitman swears by the free app. "The Disneyland app will be your ship as you sail in the sea of people flooding the parks. You should use the Disneyland app before you choose to do anything that you are not certain about. Looking for a performance to watch? Use the app. Considering meeting a specific character? Use the app. Looking for a certain kind of food for lunch? Use. The. App," Pitman said. The app has a map of where to find everything, along with the wait times for every ride, show times, the current FastPass time for each ride and all your PhotoPass photos. It is also where you use the MAXPASS feature. What is that, you ask? Well…
5. What is this new MAXPASS thing and how can it help me do everything I want in the park?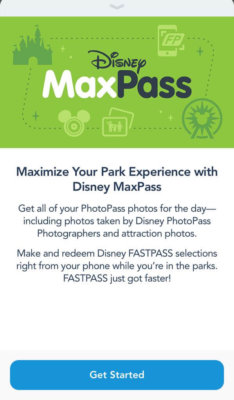 You can only get a certain amount of FastPasses in a day, and you have to go to the FastPass machines outside of the rides to load your park ticket with the FastPass. It will tell you what time you can use it, as well as the next time you can get a FastPass. MAXPASS is a new addition you can add to your pass that lets you add a FastPass to your card no matter where you are at in the park. "MAXPASS, MAXPASS, MAXPASS! For only $10 a day or $75 to add it to an annual pass, you get to make FastPass reservations on your phone PLUS get PhotoPass pictures. Not only do you save time by not having to walk around the park to get the FastPass, but chances are you will get a FastPass that you can use right away. The trick is to keep refreshing the page until you get the time or ride you want because people cancel them all the time. It's tedious sometimes but that's the best way to not ever wait in lines," UC San Diego sophomore Kristen Randall said.
6. Other than FastPass, how else can I skip lines?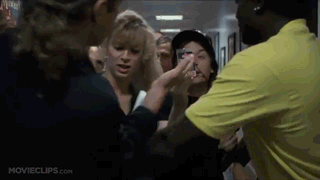 To this question, I raise you another question: Would you rather wait an hour and ride the attraction with your friends, or skip the line and ride it alone? The choice is up to you, but if your answer has you skipping the line, single-rider line is the way to go. For lines with extremely long waits, like Radiator Springs Racers, they clearly mark and label the single rider line. It can get you through the line and ride in a quarter of the time it takes to wait. Other attractions don't have the single rider line advertised very well, but you can go into the exit of some rides, like Splash Mountain, and find the line. Saddleback College Fine Arts freshman Nolan Robbins' favorite single rider line is Space Mountain, another line you find through the exit. "Space Mountain does have a single rider line that few people know about that never has more than a 15-20 minute wait and is usually a walk-on," Robbins said.
7. Where is the best place to eat?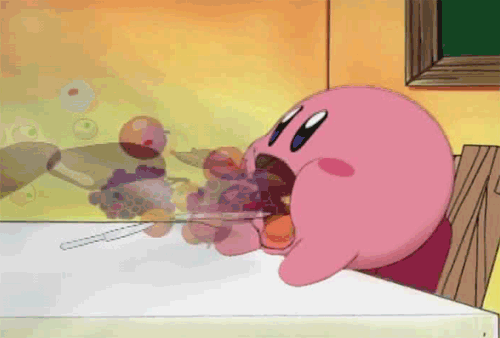 When you think of Disney food, you probably think of turkey legs, churros and Mickey ice cream bars. However, if you only have one meal in the park, you better make it GOOD. "I personally love the kebabs at Bengal Barbecue (right across from Indiana Jones) because they are inexpensive and so good. [They] fill you up; three to four of them is a good number to share for lunch with three people," Arndt said. It important to pick something that will fill you up, so the bread bowls in New Orleans Square or Pacific Wharf are good because you get both soup AND a filling amount of bread. Fritz said the best clam chowder bowls are at Royal Street Veranda in New Orleans Square, but Butler said Boudins on Pacific Wharf is better because they have secret menu mac and cheese bread bowls. Try both and report back .
8. What can I eat in Disney if I have food allergies?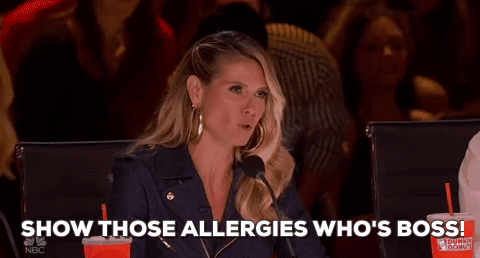 Disney isn't trying to kill anyone or get you sick, so asking the quick food service and restaurants if they have allergy alternatives is actually really successful. However, if you want to ensure places will have substitutes, you can email [email protected] with your dietary questions and restrictions before visiting the parks. "Cafe Orleans and Blue Bayou make gluten-free Monte Cristos with at least 48-hour advanced notice. You just have to email and request it. Then they'll ask for your dining confirmation number and when you get to the restaurant, you mention that you emailed them your request. I did this at Cafe Orleans and it went smoothly," SUNY Oneonta junior Laura Kobrinsky said.
9. Is it better to take a midday nap at the hotel or power through in the park?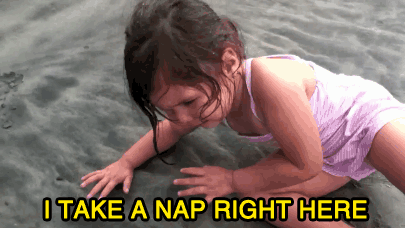 As magical as it is, a Disney day is brutal. On a normal open to close Disney day for me, I walk 13-15 miles. But the best way to beat crowds is by not doing what everyone else is doing. The time it takes to leave the park, nap, get the energy to return, walk back and go through security again would astound you. You'll sneak in some shorter lines by sticking it out.
However, resting is necessary, but do it as you go. Take a break and watch Frozen Live at the Hyperion Theater—that's a whole hour off your feet and indoors. Fritz also recommended the Disney Animation building, a beautifully magical and indoor area in Hollywood land. Not only is it okay to sit, relax and recharge (find the outlets along the walls), there are also activities to sit and do inside. Go to Talking with Crush, an interactive show where the audience can talk to the Finding Nemo character himself, or the Animation Academy, where guests get drawing lessons on their favorite Disney character. "My favorite place to chill is in the Main Street theatre where they have a lot of cool Disney history and they show great moments with Mr. Lincoln. Definitely a hidden gem right on Main Street," Robbins said.
10. What's the best way to get discounts in the park?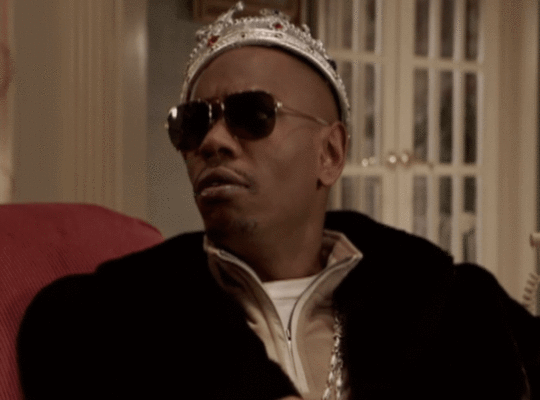 The most obvious way to get discounts is to get a Disney season pass. Chase Bank also has a Chase Disney debit card (free to sign up for) and a Disney Chase credit card that has typical credit card charges, but with lots of perks like exclusive character meet and greets, discounts and hotel/other Disney vacation packages. The debit card gets you 10 percent off merchandise in the park and online. Plus you get to pick the Disney design of your card (the most fun part, obvi). Also, as much fun as shopping in the park is, the same exact items are often cheaper on the Disney website, as well as the option of just buying Disney merch not in the parks. Every store, hotel and gas station in Anaheim is selling cheaper Disney items for those on a budget.
Top Three Disney Twitter Handles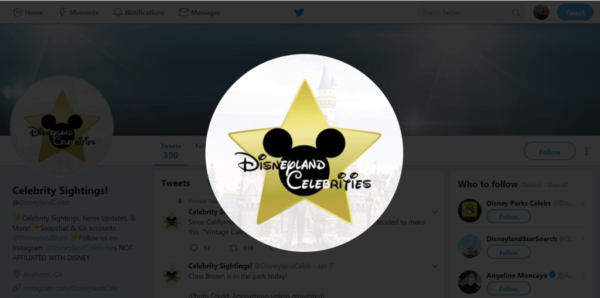 What's better than being in the park, seeing all your favorite Disney characters and then BAM seeing your favorite celebrity? This account is just for that. They post whenever a celebrity is spotted in the parks, and pretty instantly too, so sometimes you can notice what area they are in and make your way over there. Pro Tip: Even without the Twitter account, you can sometimes spot incognito celebrities because Disney employees usually show them around. If you see a Disney employee dressed in a red plaid outfit, there is usually a celebrity close by.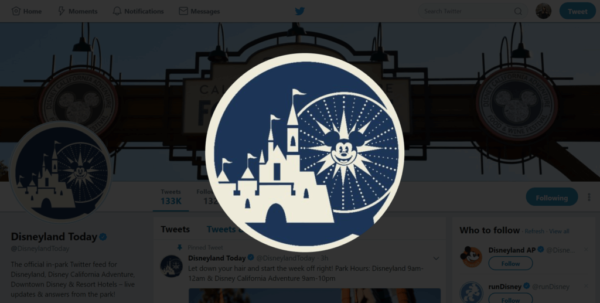 Disney runs this verified account, and they tell you everything you need to know about the park on a specific day. For instance, you'll know the Food and Wine festival and the Easter Egg Hunt happen the day you go before coming into the park if you followed this account. They also highlight food, drinks, rides, attractions and areas of the park that you might not know about.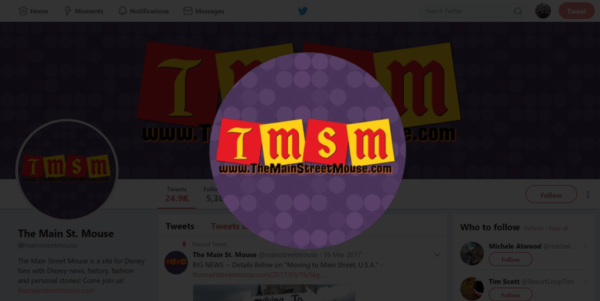 This account has similar information to Disneyland Today, except Disney doesn't run it. You get a lot more unfiltered Disney updates and tricks, as well as suggested budget ideas and savings offers that isn't just Disney. They also have reviews, behind the scenes tours, fun park pictures and interviews.
Read more College Magazine stories about Disney
10 Disney Movies to Give You All the Feels
First Class and Failure: Disney Edition