It seems like a fantasy to have the time to focus on your inner creativity in college. These University of Iowa student orgs combine this fantasy with reality every weekend. No matter the art or interest, these student orgs offer at least an hour each week for you to express your creativity through your favorite medium.
These 10 University of Iowa student orgs show every Hawkeye spreads their wings in creative ways.
1. Hawkeye Sparkles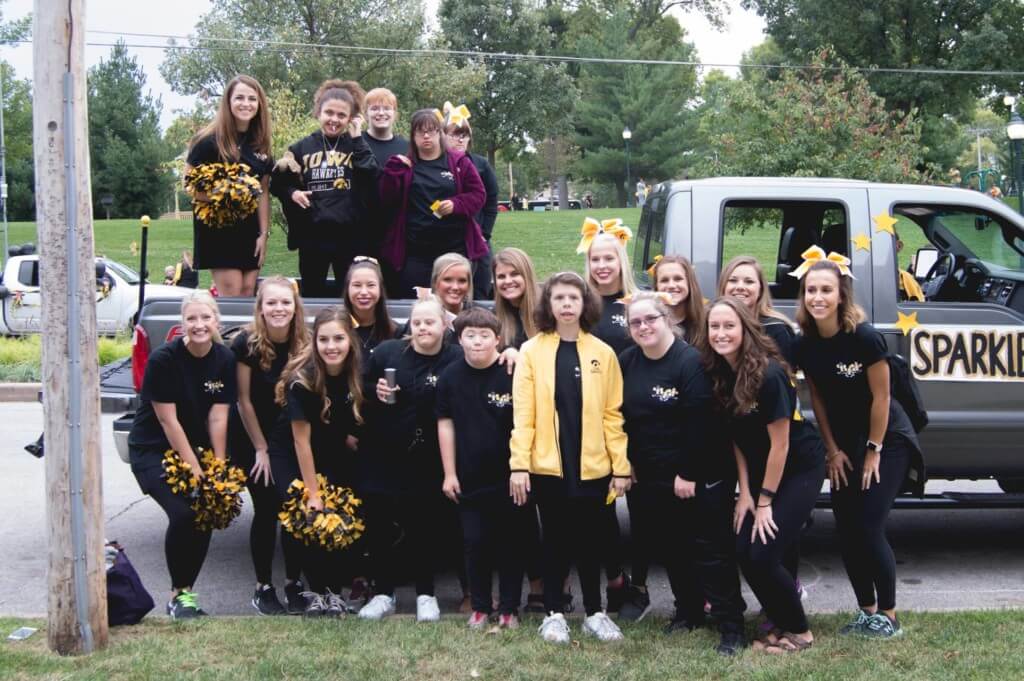 Spirit lies within the beholder. For the Hawkeye Sparkles, the beholder has a passion for cheerleading and the importance of inclusion. Catered to those with disabilities, the University of Iowa cheer squad includes passionate members who embody the message of The Sparkle Effect organization. Cheerleaders pair with a peer mentor that encourages them to step outside of their comfort zones with group activities and their innovative cheer routines. The squad performs at events across campus, like field hockey games and the Alzheimer's Variety Show fundraiser. Over the course of the year, members create a comfortable community open to all that are interested in sharing cheering skills with the campus.
2. Nightingale Writers Group (NiteWrite)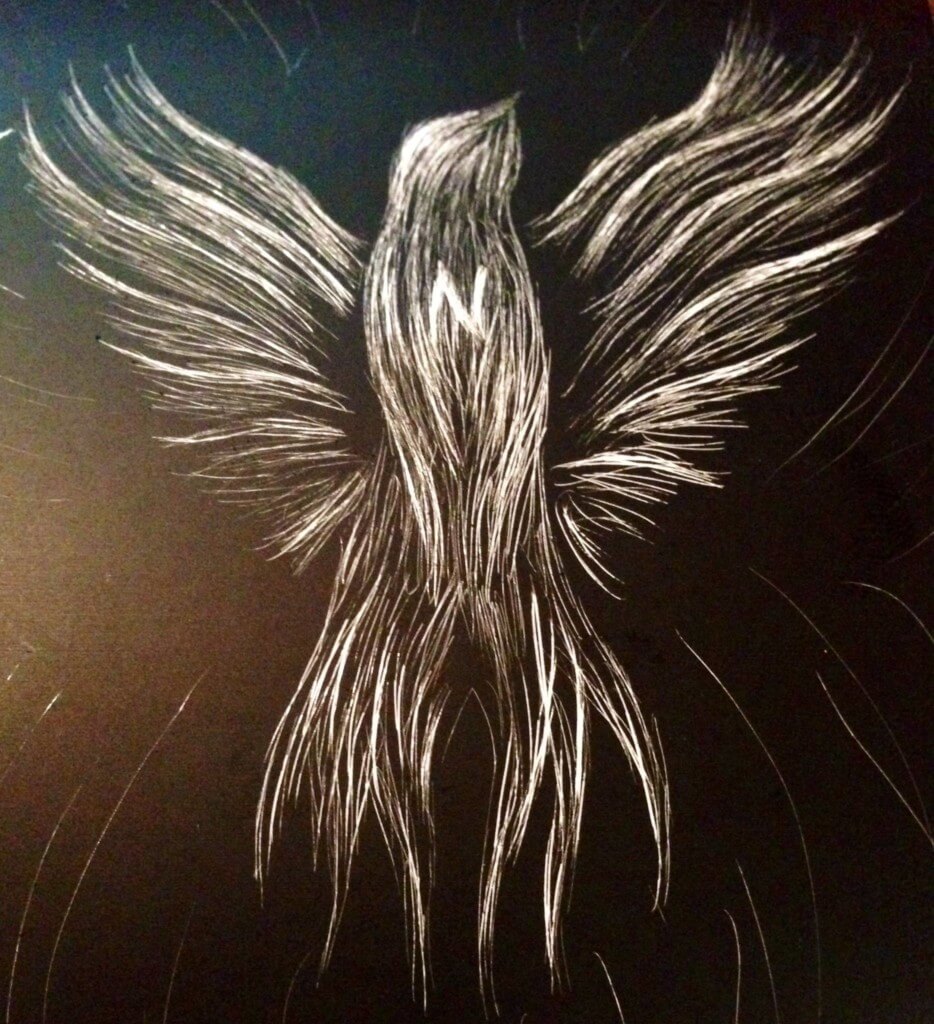 Stuck on a piece of writing? You need advice from a room full of passionate writers to get things back on track. Bring that work in progress to a NiteWrite meeting on a Saturday night. Don't have anything in the works at the moment? Join in the conversation by helping others with fresh ideas on their writing. This open space of readers and writers workshop all forms of writing from poetry to prose to video game scripts. "After some of the meetings we would go to eat out together and recently we got together at one of the member's houses and made food and hung out and watched things and talked about writing. That was a really fun thing that I never thought would have happened with a club," said junior Kaylee Kirpes. NiteWrite allows the members to experiment with their writing while forming a group of friends centered on a passion for the written word.
3. National Association of Black Journalists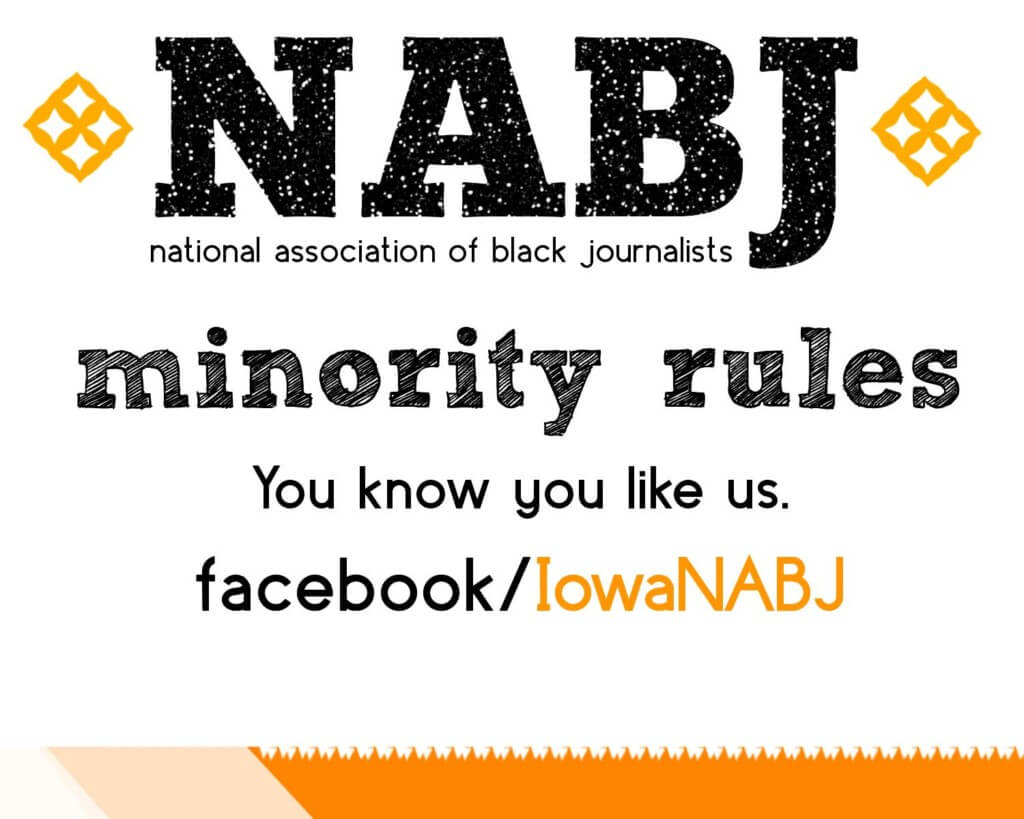 With their annual publication "Nuru," the members of this organization work on timeless pieces over the year. "Nuru means 'a ray of light' in Swahili. These are stories and perspectives that usually don't get put in the light, things that we usually don't see in the media," said junior Dylan Goncalves. This national organization has created a tight-knit group of students of color on the University of Iowa campus. "It's different from other organizations just with identity, being at a predominantly white institution, this is a great opportunity for black students to express themselves the way they want to express themselves while being around others that can relate to their experiences," said Goncalves. They welcome students to join their organization at any point within the semester, encouraging students to shine a ray of light on what has previously been left in the dark.
4. Vertical Cinema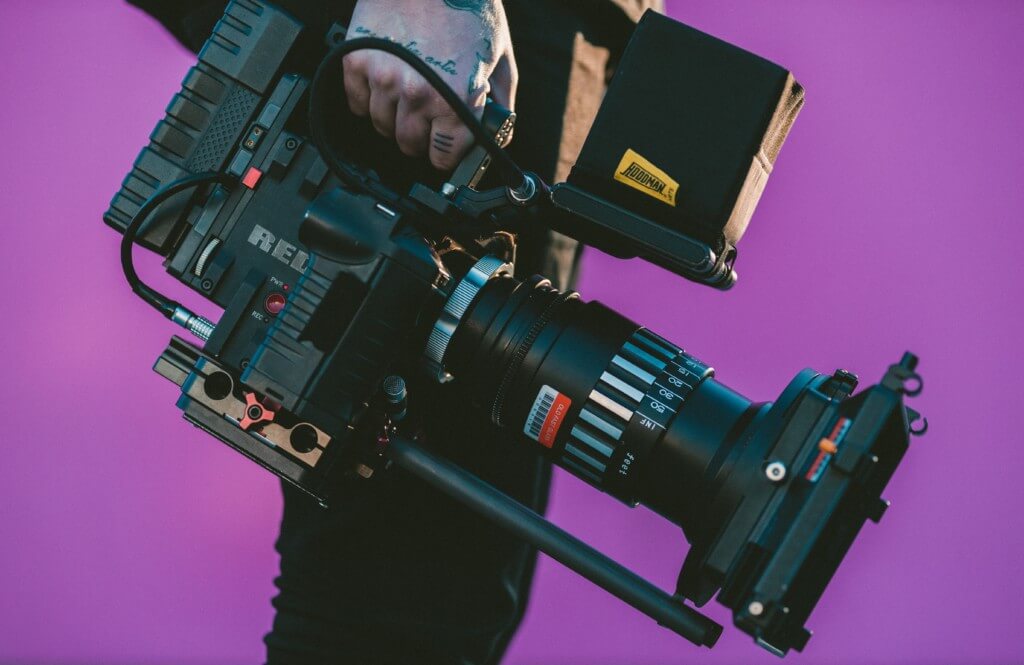 Remember the feeling that you get when watching the beginning of Finding Nemo? Looking at fragile Nemo still within his cracked egg still makes you feel helpless. While this example may seem like an odd one to analyze, this feeling the moving images across a screen instead of simply viewing them defines the focus of Vertical Cinema. Members of Vertical Cinema love to experiment within the cinema medium. Focusing on the avant-garde, the meetings dive into the experimental moving image creations through discussion, screenings and even through visiting artists. They gather ideas and input from other members and visiting guests to help members create their own moving image work. Dip your toe into the deep expanse of the art that transfers emotion from moving images to an entire room of people.
5. Anime and Manga Club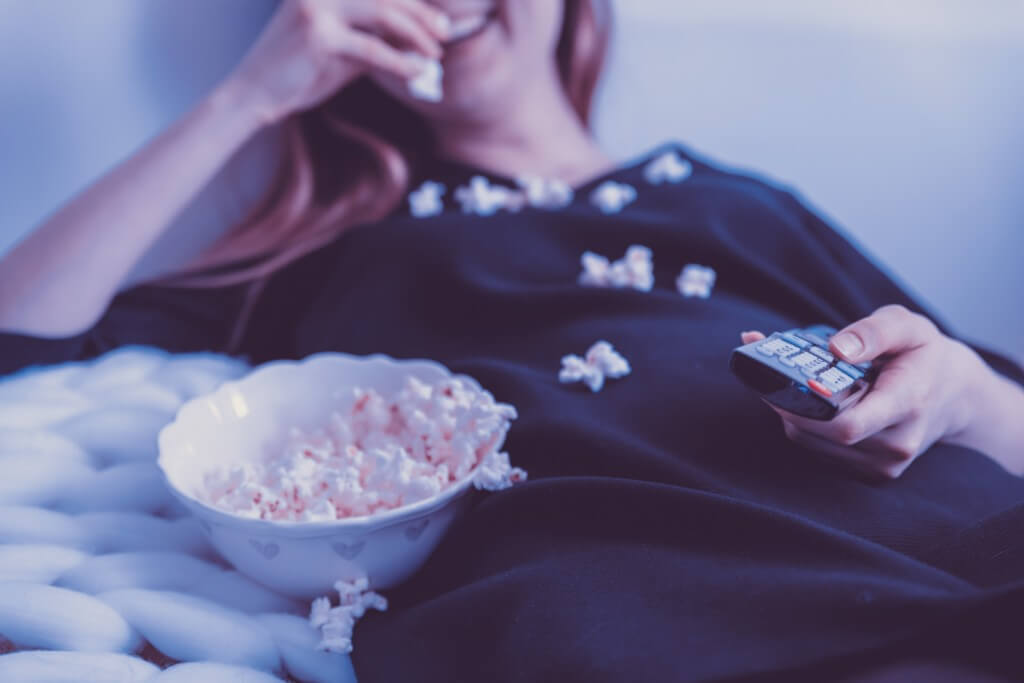 Spend a night watching shows surrounded by those who love the world of anime and manga. Anime is an animated style of Japanese television and film. The Anime and Manga Club meets as a casual group that offers a platform for verbal expression of a tangible love. "It's a really good way to unwind at the end of a Friday. It's a good way to get exposed to media that you may not be familiar with or get other people interested in the media that you like," said senior Eleanor Burke. The night consists of regular screening of an anime show predetermined by the group interspersed with snacks and time to chat. Grab a blanket, open a bag of popcorn and prepared to be amazed by the world of anime and manga.
6. Chinese Dance Club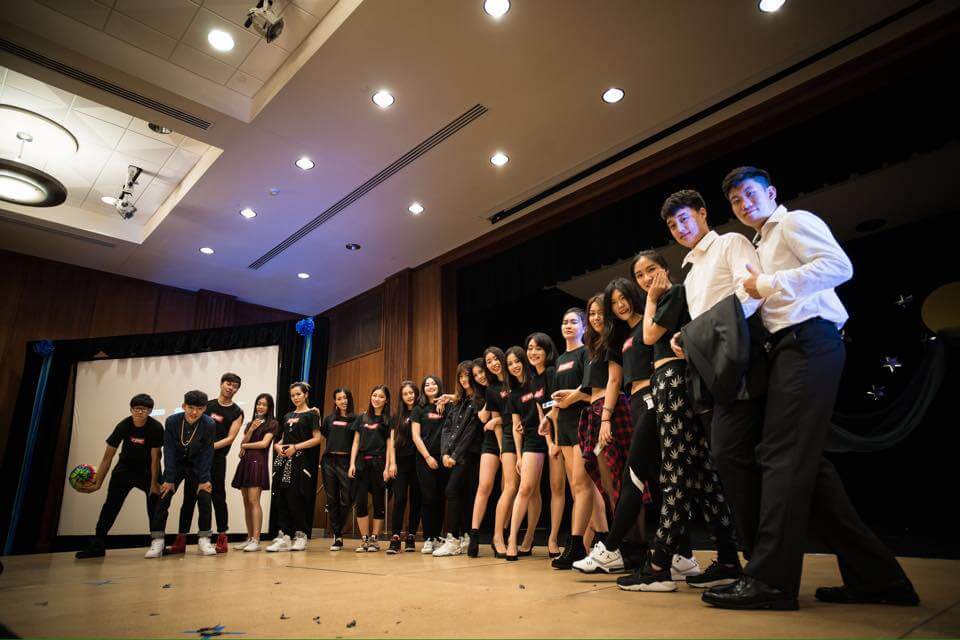 No longer do you need to get down to "Dancing With Myself" alone on a Friday night. Bring those moves down to the Field House and share your love of dance with more than just Billy Idol. The Chinese Dance Club, consisting of students of Asian descent on campus, gather to work on technique and choreography. Some of their styles that they teach include jazz funk, popping, LA style and Chinese classical dance. Groups work on choreographed dances for their annual showcase. But they still encourage students to join at any point in the semester. Put those fancy moves to the test in a group that caters to each of their members.
7. Guitar Club at Iowa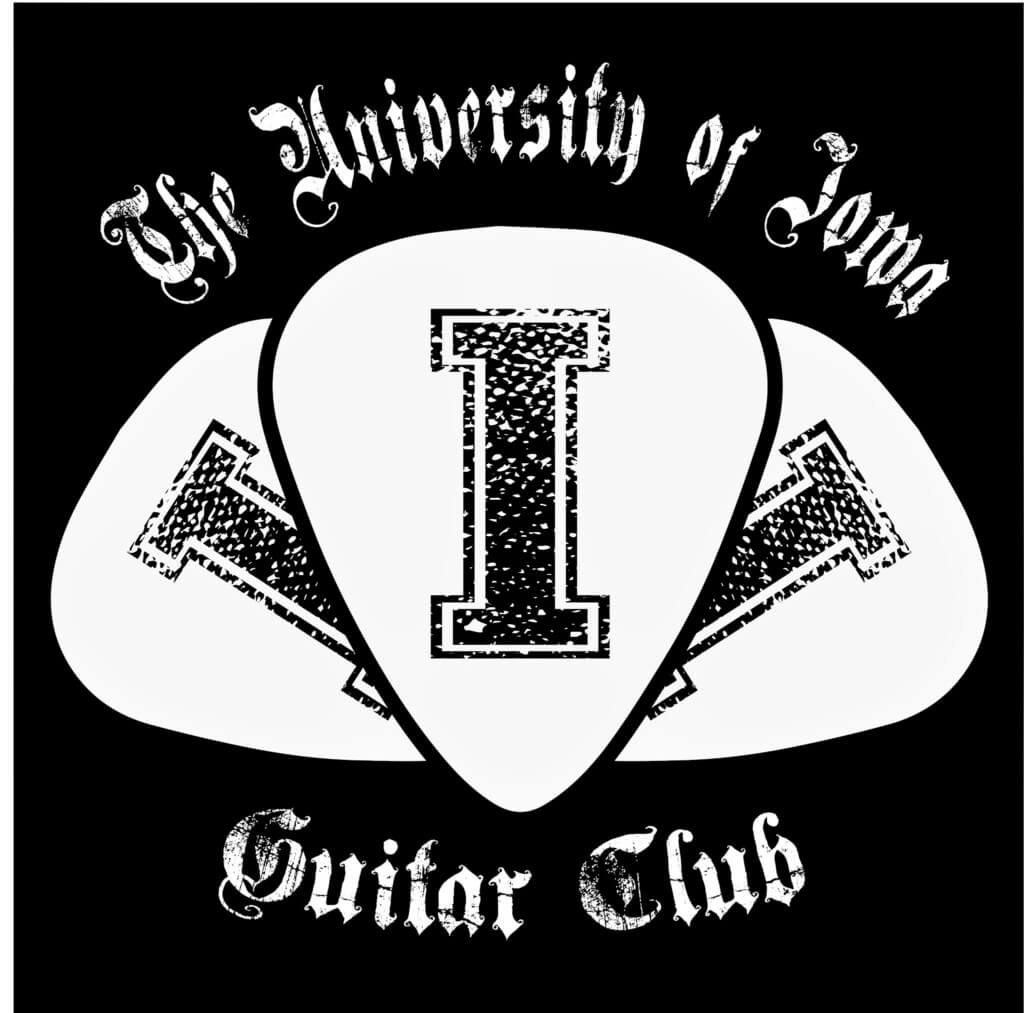 The stage, the sea of cheering people and the feeling as if you were flying without actually attempting a stage dive: This is how performing with the Guitar Club will make you feel. At the beginning of the year, the group gathers with their instruments (guitars, drums, and more) to get to know one another and experiment. Later, the performances begin. "All the work you do getting up to that moment and then you get on stage you play and you're a little stressed out before you do it like 'Do I know this? Do I got this down?' but then all the other people are like you got this and they cover you if you mess up. It's always just super satisfying to see the reaction of people when we get done playing. Honestly, that's the most exciting part," said senior Felicia Jordan. No matter if you played an instrument since you were little or the start to your musical dreams seems just around the corner, you'll find your tune in the Guitar Club at Iowa.
8. Iowa Improv Club
The Iowa Improv Club embodies the definition of free once you step into the room. This weekly gathering allows its members to let loose, stepping into the shoes of whomever they wish to be for a night. Don't feel the need to quickly gather knowledge within the improv world. Their meetings cover everything from teaching to learning and practices certain styles and techniques. "My favorite memory from improv club is pretty much any time we have a group up at the top of the room and they really hit a groove with their scenes. Everyone seems to be in tune with one another. They're hitting their jokes and the people watching are very engaged. As with beginners, this doesn't happen too often, as it shouldn't but it is still always amazing when it does happen," said sophomore Ryan Foy. Start today, start next week, maybe in the fall; at any point in the semester, this group welcomes you into the organic theatrical world of improv.
9. Art Hawks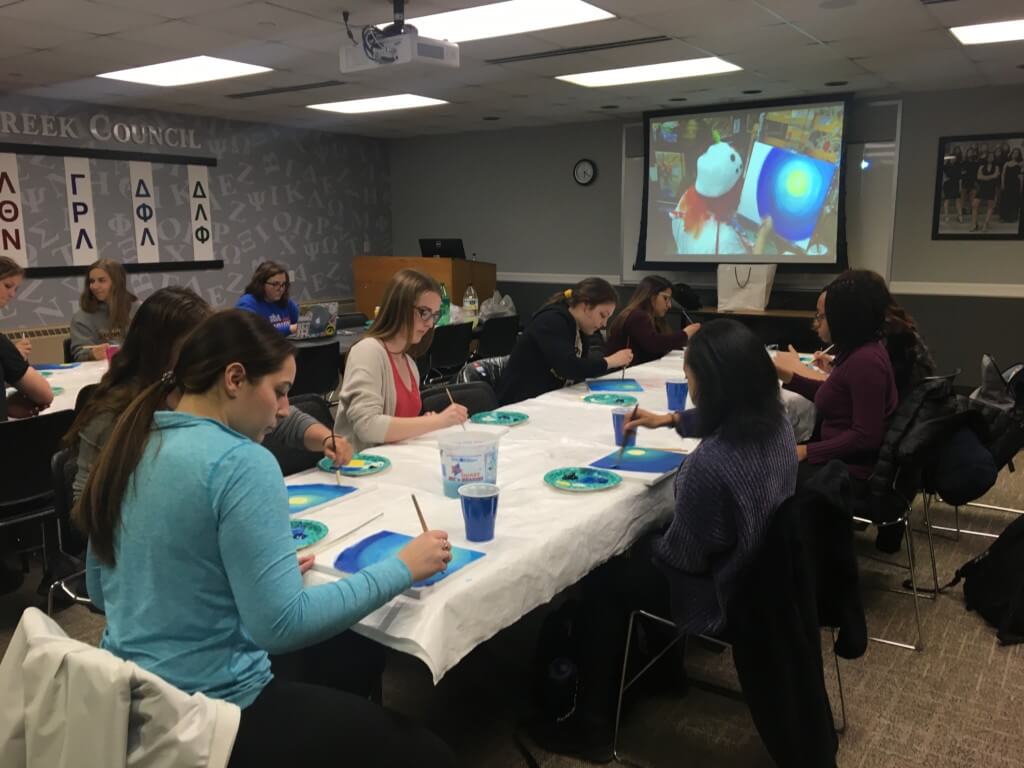 At the gathering of the Art Hawks, the co-presidents provide all the supplies that are necessary for your creativity to flourish. Your only requirement? An open mind ready to paint their stresses away. Open to all majors, this org focuses on the creative atmosphere. They throw on tunes to spend time experimenting and growing through their paintings. Not interested in art specifically? Join to meet creative people interested in finding new ways to unwind and express their inner painter. "We were all interested in having a place to work on art and meet people, so decided to start a student organization. Art Hawks just started this year," said junior Shannon O'Hara. As a co-founder of the org, Shannon helps to organize their events including Paint and Sip and collaboration nights where Art Hawks brings their meeting format to other groups like Best Buddies.
10. Children of the Clay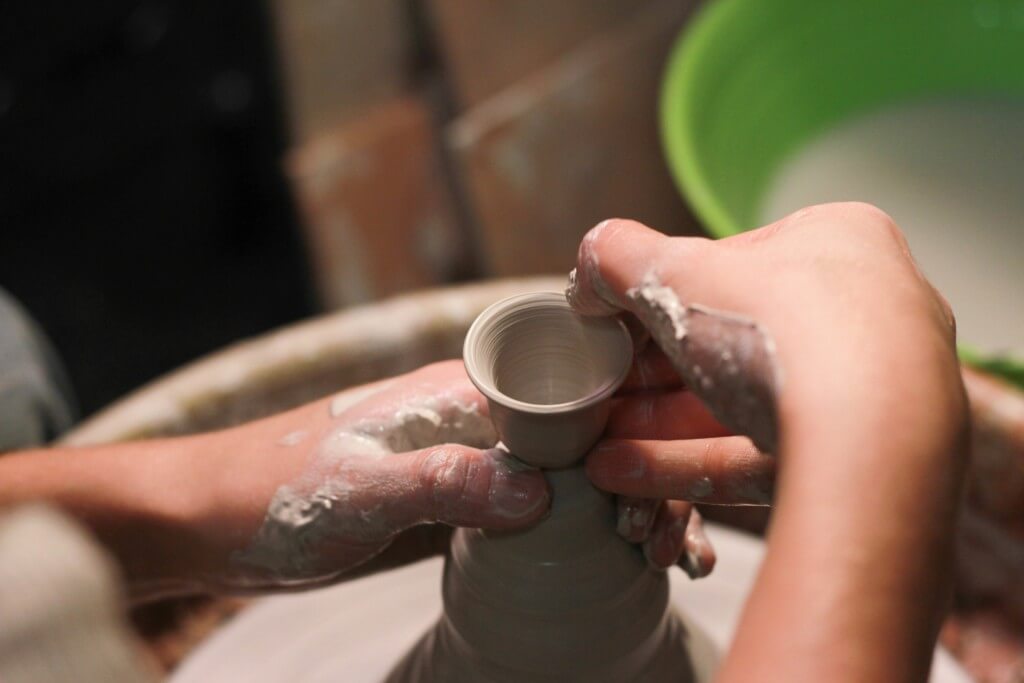 Have you dabbled in the art of ceramics? Children of the Clay offers a collaborative space to continue the practices learned from a prior ceramics course. Available to students at the university as well as alumni interested in the craft, creative boundaries and restrictions fall away when one enters this space. Get inspired and talk about the evolving world of clay. This group of open-minded people learns new techniques. Take advantage of a room full of creativity and mold your stresses into a creative work of art.