As a gay man, I was overjoyed when the Associated Press app on my phone buzzed to let me know the Supreme Court's decision. The news was, of course, received positively across the gay community. LGBT citizens celebrated and wept outside of the Supreme Court building, some couples even proposing to their partners after years of waiting. However, that doesn't mean that the fight for LGBT equality is over, or that it went as smoothly as one would hope. 
"I am a little upset that it passed with a 5-4 ruling rather than a 9-0, simply because it is such a blatant violation of the constitution and equal rights that I can't fathom how we still have almost half the Supreme Court thinking that it would have been okay to keep DOMA in place," said Tyler Shackelford, a Savannah College of Art and Design junior. "I have more hope for this country than I ever have when it comes to my equality. I know, without a doubt, that when I am ready to be married (which will be a good 5+ years), I will be able to. I also know that my marriage will actually mean something, not just to me and my partner, but to the law."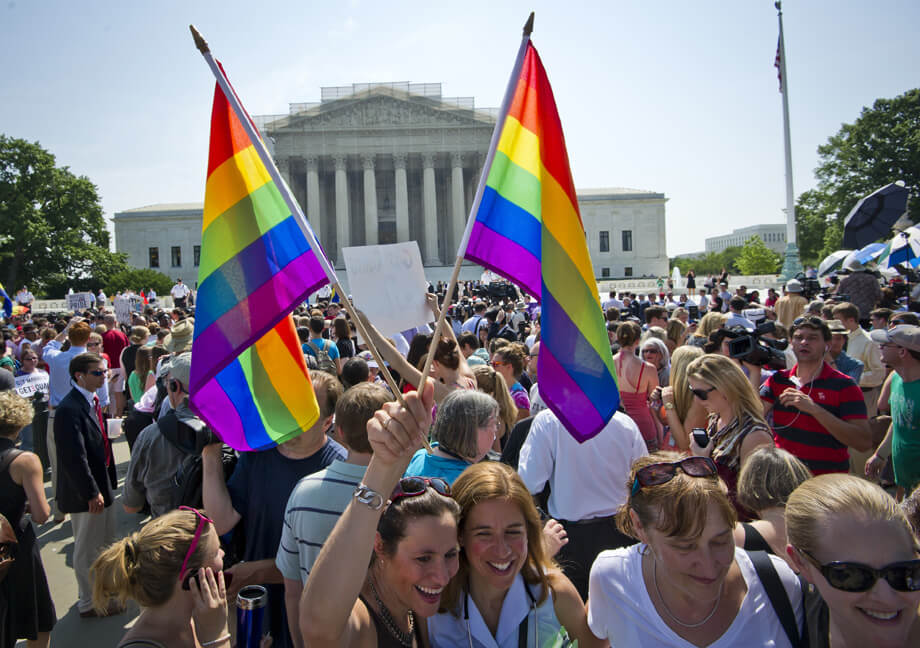 The Defense of Marriage Act previously allowed states to refuse to recognize same-sex marriages performed in other states — this denied legally married same-sex couples federal benefits while defining marriage as a union between a man and a woman. But now that DOMA is dead, gay couples living in states that allow gay marriage are eligible for benefits and same-sex marriage is again legal in California.
"It's powerful, it's intense, it's mostly for real. It hasn't really sunk in, I'm in San Francisco for pride now and I haven't had a moment to stop and think about how far we have come in such a short amount of time," said Rose Matias, a data coordinator for the Human Rights Campaign (HRC). 
Matias started out as an intern two years ago and fell in love with the organization. And like the other involved activists, she has given the HRC her time and effort, and has since seen results. Matias was standing in front of the Supreme Court when the decision was announced.
"There was a lot going on. When they first got it I didn't believe it. It was someone shouting in the crowd [that] DOMA was unconstitutional. There was a crazy uproar," Matias said. "I feel priviledged. I'm trying to not take any of it for granted, so much success has happened in my two years there."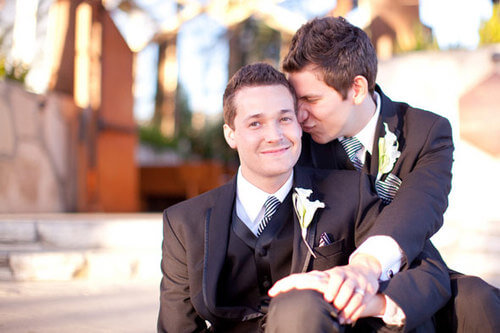 But Matias stresses that the work is far from over. The baton has been passed down to the states, and there are still several steps toward LGBT equality, no matter how many stairs DOMA seems to have jumped. Because when you think about it, the day we reach our goal is the day gay pride becomes redundant and pointless. There will be no reason to be proud when there is no discrimiation to stand against.
"I also feel hopeful that maybe this next election won't have to focus on gay rights because opposing them will finally be understood as offensive and bigoted to all," Shackelford added.
For LGBT college students though, this decision paves the way to the complete equality for LGBT individuals that cannot be much farther into the future. Hopefully the last hurdle for gay rights will have been jumped by the time the majority of currently enrolled college students are ready to exchange vows. And since Gen Y is devoutly progressive and hardwired to fight for civil liberties, gay marriage will sooner rather than later stop being referred to as a "political issue."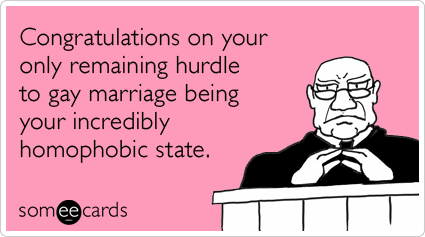 "The repeal of DOMA makes me feel optimistic of the future and where I stand in the overbearing eyes of this country. It's difficult, personally, in this day and age to look at the world around me and not feel a sense of apprehension; there are just so many things the higher-ups enforce that work against me. But the recent repeal makes a bit of that apprehension go away," said Ronald King, a recent graduate from SCAD. "I'm excited, especially as a recent grad, that I'm stepping into a world that is ultimately changing to a place where love, fairness, and common sense reign. We have a long way to go, but damn we are making beautiful strides."  
Nick Depethereos, a SCAD senior, also feels hopeful. "The Supreme Court punted the decision and kicked the can a little further down the road. Which means we still have to fight state by state. But thanks to DOMA, we know now that the federal government recognizes same-sex marriage," he said.
The Supreme Court decision came exactly one decade after the Lawrence v. Texas decision that struck down state bans on gay sex. And as we continue to push for equality, we continue to make history. Killing DOMA was a big step, but the fact remains that only 12 states and the District of Columbia allow gay marriage. But with changes happening quicker and quicker, it hopefully won't be long until the remaining 38 states follow suit. Either way, the repeal of DOMA has caught the attention of a lot of young people.
"I feel like a lot of young people were activated by this. I hope we can keep the momentum," said Matias. "It's a really interesting time and I hope we can keep riding this wave of awesome."
Images by slate.com, weheartit.com and someecards.com.