With the holiday season rapidly approaching, gag gifts, a Hallmark card and lingerie are not on the list of appropriate gifts for your significant other, although hopefully I don't need even need to tell you that.  Use this top 10 list to sift through the stereotypical clutter and get the perfect gift for your girlfriend:
1. For the romantic: Flowers and Chocolate
"It might sound cheesy, but I would love if my boyfriend got me flowers and chocolate. Together, they may be a bit cliché but they're both such romantic gestures."
– Cathy L., junior at University of Wisconsin
2. For the entertainer: Tickets
Whether it is to her favorite artist's concert or to an off-Broadway performance, this type of present is the ticket. Not only will she feel like you're very in tune with her interests, but it will also give you both a chance to spend quality time together outside the apartment, the bar or the library.
3. For the techie: Kindle Fire
Although this might put a small dent in your wallet (around $199), the Kindle Fire is the newest tablet technology for the most reasonable cost. While iPads run from $499 to $829, the Kindle Fire is a great gift for a technologically savvy girlfriend. It comes with a host of the same capabilities without such a blinding price tag.
4. For the TV buff: Season DVDs
"With all the school work I've had this semester, I've been too busy to keep up with my favorite shows.  I would be so excited if I got this season's episodes of Glee or Gossip Girl. That way, I could catch up on what I've missed during winter break."
– Melissa, senior at University of Michigan
5. For the cultured girl: Alcohol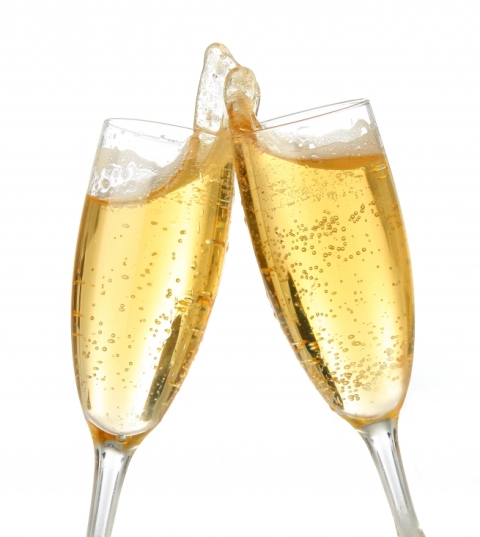 No, I don't mean a bottle of Jameson or Red Label. I'm talking about the good stuff: a nice bottle of champagne or wine.
"After coming back from studying abroad in France, I definitely acquired a taste for wine.  I'd love it if my boyfriend would get me a nice bottle of wine for the holiday. I'd even share a little bit with him."
– Carly B., senior at Indiana University
6. For the glitzy girl: Jewelry
As they always say, diamonds are a girl's best friends.  However, not every relationship calls for one of these rocks, and not every paycheck can afford one.  Every girl loves something that glitters in the sunlight, so why not get her something she can wear that reminds her of you every time she looks in the mirror? From a pair of earrings to a necklace, some pretty body bling will impress her, regardless of the price.  (Just don't buy her something cheesy like costume jewelry from Forever 21… she will be able to tell the difference).
7. For the serial shopper: Gift Certificates
If she's a mall rat, get her a gift certificate to her favorite store, and if she opts for online shopping, snag her an E-gift card.
"I'm absolutely obsessed with Gilt.com.  They have amazing clothes that are discounted for amazing prices, so I would love if my boyfriend got me a gift certificate for the website.  I don't necessarily trust him to pick out a perfect outfit himself, so this would be a great alternative."
– Catie, junior at Wake Forest University
8. For the dreamer: Footie Pajamas
This isn't about your fantasy, boys: it's about hers.  It may not be the most attractive thing for you to see her wearing, but I can tell you from firsthand experience that this gift is practically number one on the list.  Plus, it will keep her nice and cozy when you aren't there to keep her warm.
9. For the traveler: A Trip
Whether it's a weekend beach trip, an hour-long car ride to a cider mill, or a weeklong reprieve from the winter cold, the effort to take her away from the doldrums of daily college life would be an amazing holiday gift.
"I get so tired of how repetitive college is sometimes.  I go to class, the library, and then I go out at night.  It would be nice to go do something special and different with my boyfriend once in a while."
– Ali B., sophomore at University of Michigan
10. For the cynic: A Real Date
Try to do something unheard of for the holidays: show her that chivalry is, in fact, not dead.
"I would love if my boyfriend and I had a candlelit dinner.  Double points if he cooks it… and triple points if he takes me to a real restaurant and to a movie afterward.  I'd like to have one of those dates you see in the movies…the kinds my dad took my mom on, to be honest."
– Amy, senior at Syracuse University
Ladies, check out our gift guide for the guys here.