Every so often an older relative asks me, "What do you want to be when you grow up?" At the age of five, I probably would answer "a princess or a ballerina." Those aspirations turned out short lived. However, the career path that I am currently pursuing definitely remains a dream job, but also lets me wear lots of pink. Now, when asked that question, I confidently say I am going to be a lawyer, just like Elle Woods. The film, Legally Blonde, exposed me to the law field. Now, being a freshman in college, I experienced a great rude awakening. Don't fall shocked when I say this, but becoming a lawyer lacks the glamour Elle Woods describes it with. I know, I couldn't believe it either. Even though my knowledge of proper perm maintenance won't help me win my first case, I am still very much happy with my choice to become a lawyer. 
Regardless of the career you pick, it will never turn out as perfect as it seems in the movies.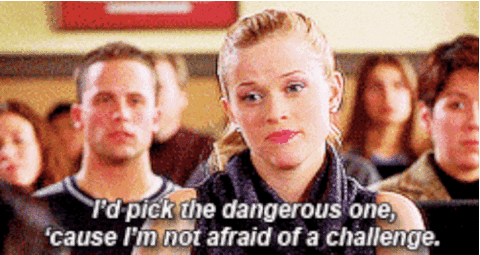 This shouldn't discourage you from picking a field just because it challenges you. The real world doesn't come with a camera crew, so our journey to success naturally comes with messy and imperfect moments. No one wakes up in the morning and instantly becomes a lawyer, a teacher or a nurse. Everyone must go through the proper education and training to achieve their goals. 
Watching Legally Blonde as a sixth grader left a lasting message in my heart: passion and motivation brings you much farther than looks or "natural" intelligence ever will. If you haven't watched Legally Blonde, let me quickly summarize. We follow Elle Woods, a beautiful blonde, as she goes to law school to impress her ex-boyfriend who dumped her for not being stereotypically smart and mature. Elle Woods shows us that if you work hard enough you can reach your academic goals. Most importantly, she learns that believing in herself matters most in life. 
I am double majoring in Legal Studies and English to begin my journey to becoming a lawyer, so call me legally brunette if you will.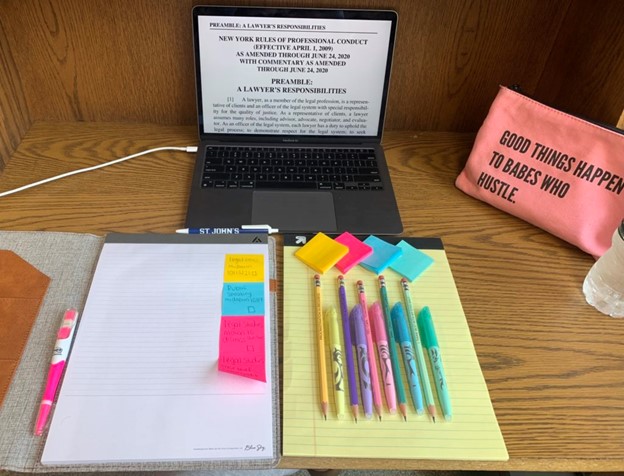 All jokes aside, you can't pick a career just because you like a movie. After taking my first legal studies course, I realized I truly possessed a passion for law, even when faced with the not so pretty side of it. Yes, there's a lot of reading. Yes, law terminology sounds like a foreign language (or a dead language, pull up Google Translate for the Latin terms, stuff gets confusing). I put in many hours of studying and went through two entire notebooks before I really felt like I earned that A. I even shed a few tears writing so many difficult case briefs. Through my struggle, however, I learned that progress holds more value than perfection. 
For my midterm and final, my entire class participated in mock cases to demonstrate what we learned throughout the course.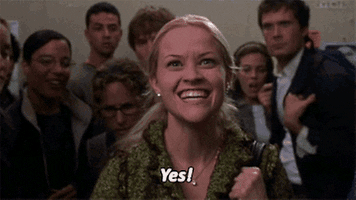 My co-counsel and I diligently collaborated, researching court cases and rehearsing our presentation. We even dressed the part for the big day. When I presented my statement to the court, I felt a fire ignite inside me. I felt so empowered and confident as I vouched for my imaginary plaintiff. Don't even get me started on how incredible it feels to ace a rebuttal in an argument. No roller coaster compares to that palpable rush of adrenaline. This moment confirmed in my soul that I am destined to become a lawyer.
Even though Legally Blonde may not be entirely accurate, I am still grateful I watched it as a young girl because it inspired me to always stay ambitious.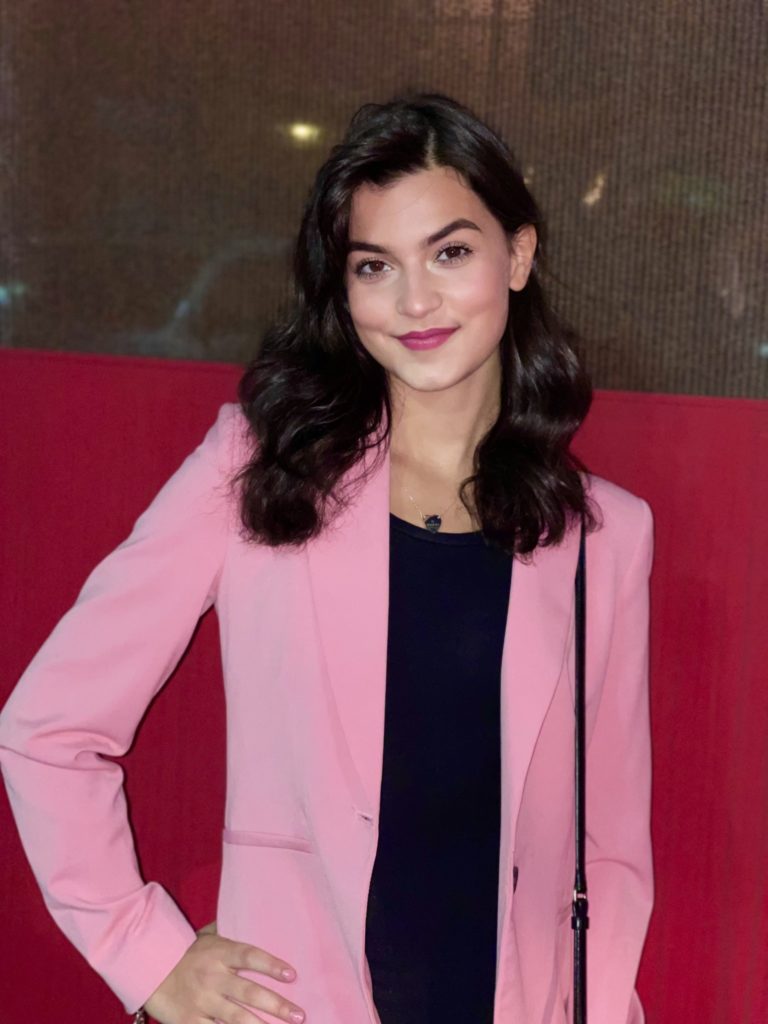 Regardless of your major, you will face challenges. Great gratification comes with seeing that you are much more capable than you give yourself credit for. I face a long way to go until I finally become a lawyer, but I am prepared to trek through the mud, all while wearing a pink blazer. So, reach for the stars and as Elle Woods once said, "You must always have faith in yourself."