From law school to hitting the drums, Anthony D'Ambrosio's killer time management skills could make anyone jealous. This one-man powerhouse puts his heart and soul into his band, When Monet Went Blind, while simultaneously devouring his law school readings. With the support of his friends and family, D'Ambrosio undertook the massive responsibility of not only singing, but also composing and playing multiple instruments for his debut album Judgement Day. D'Ambrosio's song "Give It Away" recently hit Kiss 104.7's airwaves, while other songs like "Shelter from the Pain" and "Temptations of a King, Part 2" got featured on popular Spotify playlists!
Read on to find out more about the talent and work that goes into making When Monet Went Blind a dream come true.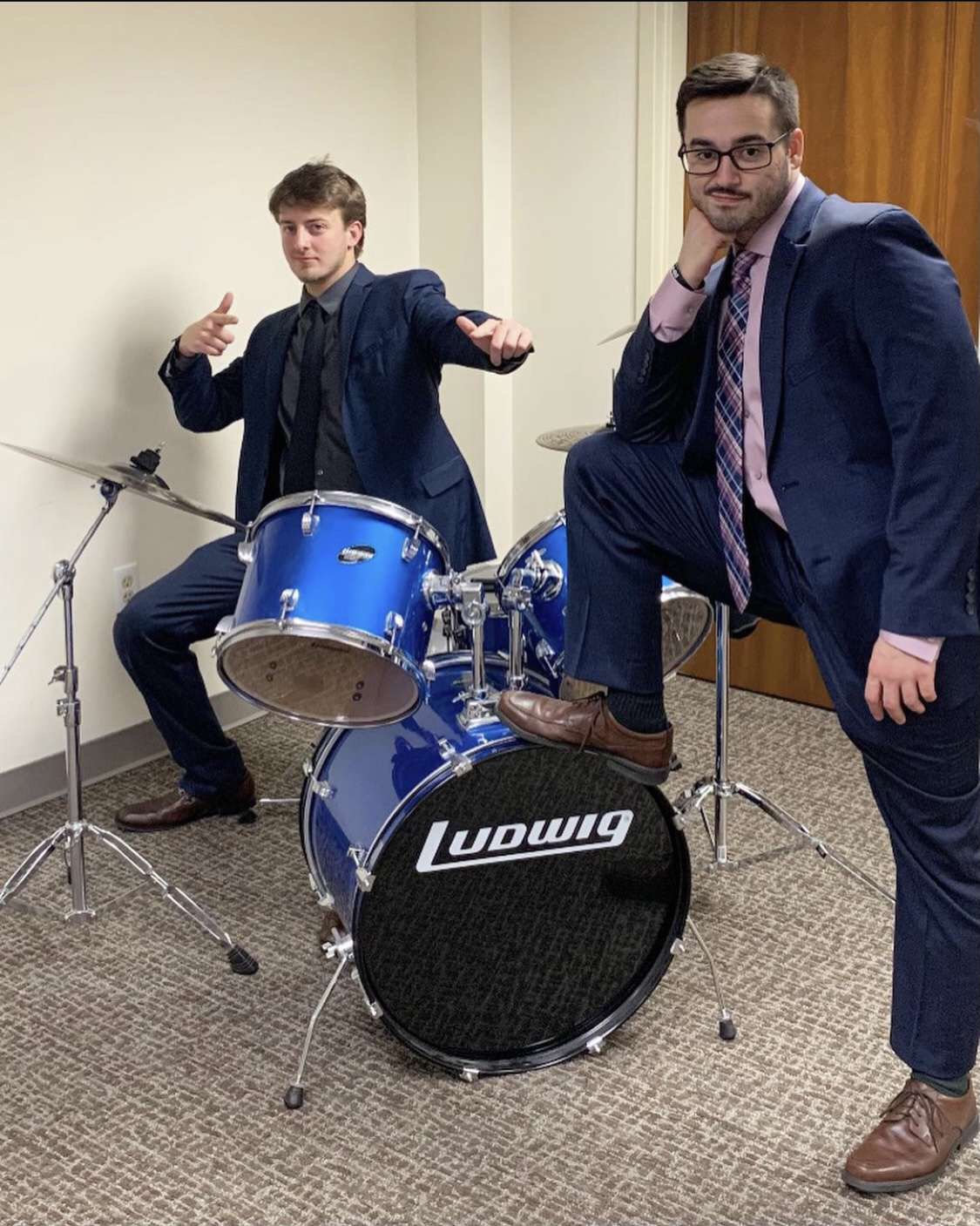 Q: As you grow up, everyone reminisces on those fond childhood dreams. Some people wanted to escape to outer space, while others found themselves imagining being on stage. Did making When Monet Went Blind make a childhood dream come true?
AD: Well quite honestly, I wouldn't mind escaping to outer space still! My childhood dream would be considered rather ambitious in that I wanted to be playing for sold out crowds and have everyone know my songs. In that sense, WMWB did not make my childhood dream come true. It did make my dream come true when I first started this project: to see dedicated followers who love the music I make, know the words—and want to hear more. Having anyone love something you create so much that they know the words or that they constantly listen is an honor and extremely fulfilling!
Q: How did college make you realize that music was something that you wanted to pursue more seriously?
AD: In high school, I often got ridiculed for attempting to pursue music. I used to run a YouTube channel a long time ago where I posted covers. Some of my friends would annoy me by constantly playing them out loud at various times to embarrass me. At that point, I felt pretty discouraged, but then I met some amazing people in college who liked me for who I am and encouraged me to continue with something I loved.
Joining the Kappa Sigma fraternity and making other friends at college became a huge motivator for me to pursue music because they were an amazing support system for me. They encouraged me to be myself and supported my music—they even bought sweatshirts of a terrible album cover that I made myself when I released my EP. It felt exciting to put out something and see such an overwhelming amount of support from some truly amazing people.
Q: Describe what a typical day would look like for you between law school and music-making—how do you juggle each?
AD: I will not lie, it's extremely difficult. Law school requires me to sit and read for hours on end, which is both time consuming and mentally exhausting. By the time I finish, I just want to relax. However, I am a big believer in the idea that you can't stop doing what you love. It takes a lot of time and energy running all the social media, emailing radio stations, sending songs out to blogs and labels, on top of finding the time to make good music!
Every free moment I can spare, I spend doing something WMWB related. I do extra law schoolwork ahead of time in order to put aside time to develop my mixing and mastering skills so I can keep getting better. In terms of trying to juggle it, I very often screw up. I think the key is making sure you're focusing your time on something that progresses your skill and continuing to put time aside for what you love, even if it requires extra work on some days.
Q: What's the story behind the name When Monet Went Blind?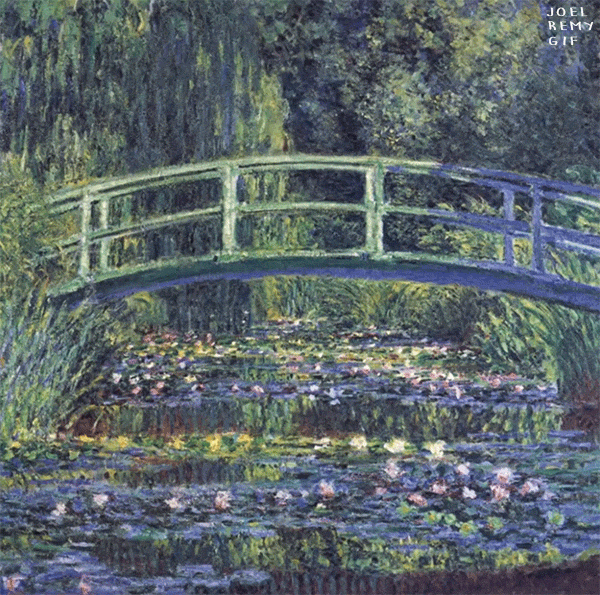 AD: On the surface, the name is a reference to Claude Monet, a famous painter, who went blind as he became older. It's ironic because generally in order to paint, you need to be able to see. Monet, declared legally blind in his right eye with only 10% vision in his left, kept painting. You can see his paintings continually decline in sharpness and have odd colors. He dedicated his life to something so much that even the lack of sight could not keep him away from it.
For me, this name is a tribute to my father. My dad graduated from Berklee College of Music and is an outstanding musician. Unfortunately, he suffers from terrible arthritis which makes it difficult for him to play guitar due to the pain and his inability to move his hands in certain ways. He loved music so much that he went to school for it while faced with a condition that almost forced him to give up what he loved. However, he did not let this condition stop his passion. Instead, he taught himself how to play piano. This is much easier on his hands, allowing him to continue writing and playing music for hours on end.
I didn't realize it at the time I created this project, but this name would also apply to me someday too. I got diagnosed with a condition called Ankylosing Spondylarthritis, which makes it difficult for me to play my instruments. Oftentimes, I can't play the drums or guitar for too long because of the pain in my hands. Luckily, I receive great inspiration from my father to not give up on my passion and to find ways that work for me to be able to continue!
Q: What would you say is the most challenging thing for being a student making their own music?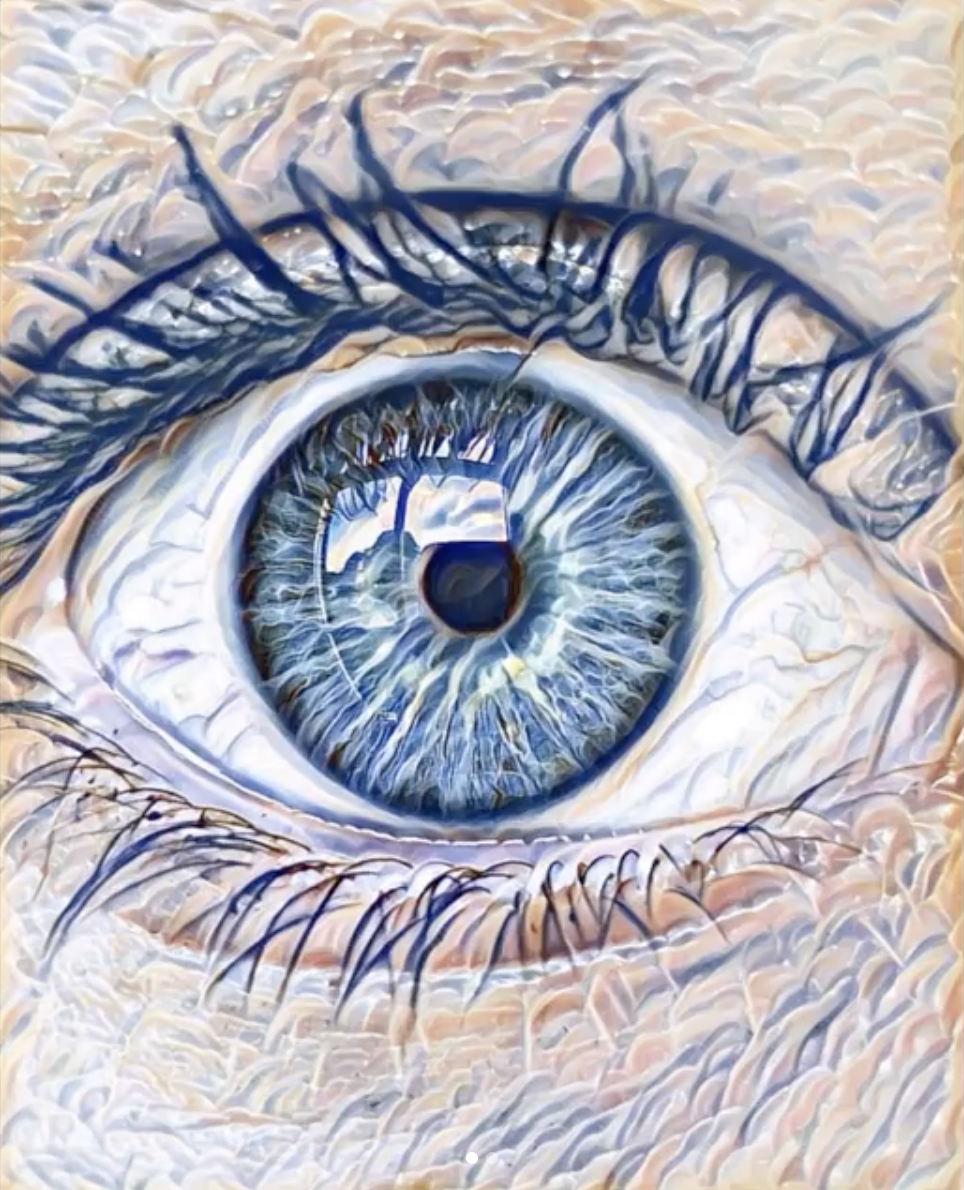 AD: Definitely time management and motivation. It is a constant battle of managing time and energy. On top of all of that, you risk becoming complacent with your level of skill in everything because you're too tired to pick up new concepts and skills. To combat this, I always try to do extra work to create large amounts of space for me to work on something musical—whether it be learning music production, recording new music, or just even sitting down and casually playing a new instrument. I additionally work on songwriting exercises, such as tuning my guitar to random notes and then creating a song out of it to open up my mind a little bit.
It's challenging for students to do these things because school takes up so much time, energy and mental capacity. Oftentimes, it makes it hard to work towards something, such as music, that requires the same level of work and training.
I am definitely no stranger to this challenge as, especially with law school, it's difficult to find time to work on my passion. But it's all about your motivation to do it—you need to create the time and keep progressing. I am unsure who this quote is from, but I find it especially useful to students who struggle with the mental burden of school and its effect on their desire to get better in other areas of their life: "Be not afraid of moving slowly. Be afraid of standing still."
Q: On your album credits, your name is listed in nearly every category. What did it feel like going through every step of the album making process?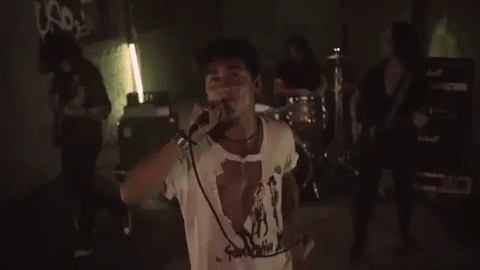 AD: It was exciting! It's exhilarating seeing a song go through the process of being a concept, to a terribly recorded demo, to a recorded song, to finally a mixed and mastered finished product. It felt really great to watch the songs go from nothing into something amazing. I often go back and listen to the demos I recorded and see the difference that now it's a completely developed song. I recorded videos of myself playing the "Judgement Day" riff at my parents' house when I first made it and it's cool to see that I didn't even know what the song would become at that point!
Q: Your music recently got played on the radio—how did it feel to hear the music that you worked so hard on being broadcasted to thousands of people?
AD: It felt really awesome! I think as a society we take the radio for granted because of how oversaturated music is, but it feels amazing to create something and have thousands of people hear it. It's of course even more amazing when they hear it and love it. I never want to be content, so this won't be the last time you will hear When Monet Went Blind on the radio.
Q: What advice would you give to a college student who released music, out of your own experience?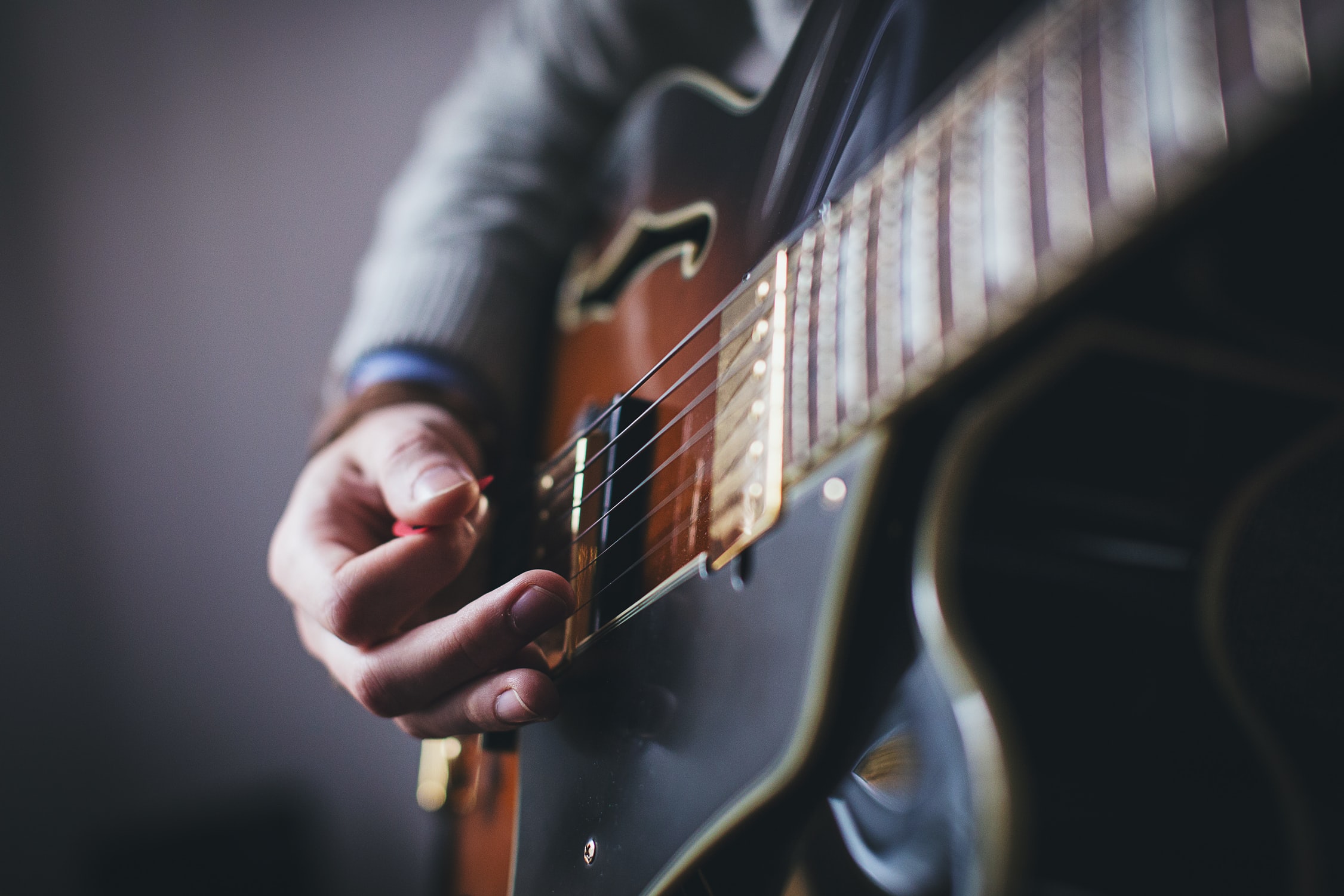 AD: I would say that finding a really good group of friends who support you for who you are. It feels absolutely devastating to get rejected from blogs, YouTube reviewers, labels and playlisters. I spent years on some of these songs only for someone to come along and listen to a song for about 30 seconds before ripping it to shreds. Realistically, everyone will not like my music—that's just the way life works. One of my reviewers said, "this is too commercial" only for another reviewer to say, "this is not commercial enough" about the same song!
In these times, I find it extremely useful to fall back on a good support group. In the past, I turned to my fraternity and other college friends many times when I needed the support. They shared my songs on their social media and picked me up when I felt I was ready to give up.
Q: What artists influence you and your style of music?
AD: I would say my top influences consist of Black Sabbath, Rush, Led Zeppelin, Greta Van Fleet and Kansas. This album is very heavily rooted in Black Sabbath, but the next album I think is already coming along to be a bit more Rush-esque. Obviously, most of these bands could be considered a bit dated, but hardcore fans of these bands would be interested in my music! This is why promoting is so essential—you need to organically get songs in front of the right people, especially if you're looking for a smaller group of people.
Q: What would you tell college students who would like to make their own music, but don't know where to start?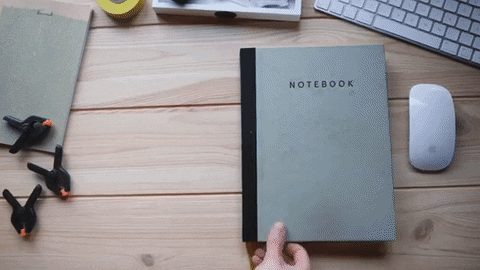 AD: As we know from class, an object in motion stays in motion. The only way to do something… is to do it! When you start something, you keep going. I started with some awful songs and released them only to take them down. We replaced these songs with slightly less awful songs and similarly took them down. The cycle continued until we got the Judgement Day album, which I can say is the first work I have published that I am actually proud of.
You must realize that there will be frustrations, learning curves and long stretches of lacking motivation. You will want to give up if you will feel like no one cares, no one listens and that your work was for nothing. At the end of the day though, it's about the experience. You could say, "I don't want to do it because I'd be bad at it," or you could just start, be bad at it and keep practicing.
I still wouldn't even consider myself good at it. Every time I come up with a new song, I feel like it's better than the last. Even the ones I am working on now feel better than anything I made before! In short: throw caution to the wind, step outside your comfort zone!
Q: What's the next step for you and When Monet Went Blind?
AD: While in law school I am trying to develop my skills in audio engineering and recording in order to allow myself to expand my musical capabilities. I have a lot of cool ideas for things a bit outside the box and I am working on a lot of new music. I will release an album sometime in the future, but it's too early to really be able to give any specifics. Not too sure what the next step is for me personally, but When Monet Went Blind will keep moving on and will always continue releasing new, unique music for people to listen to!