Your cram session in the library has brought about a familiar grumble in your stomach, causing people to stare. Going home to cook is not an option—the dining hall closed at 8 p.m. and the granola bar in your backpack doesn't taste anything like a juicy burger. Luckily for University of Michigan students, the town of Ann Arbor houses a variety of restaurants that don't close their doors when the dining halls do. Whether you're on your way home from the bar, starving from a long day of studying or just looking for a quick bite before bed, skip the Easy-Mac and check out these top 10 late night eats. You can thank me later.
Treat yourself to more than a late-night snack, like a tank top:
Check out the best late-night food around Ann Arbor.
1. Fleetwood Diner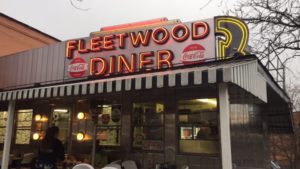 If breakfast is the most important meal of the day, why not have it twice? 24-hour breakfast at Fleetwood Diner on South Ashley St. will surely satisfy your growling stomach. Ever since the 1970s, Fleetwood has served up their famous "hippie hash"— homemade hash browns topped with grilled green peppers, onions, tomatoes, broccoli, mushrooms and feta cheese. You don't have to be limited by solely breakfast options when stopping at this diner either. Along with their hippie hash, homemade omelets and bacon-egg sandwiches, you can also order burgers and reubens… at anytime of the day. Getting hungry yet?
2. NYPD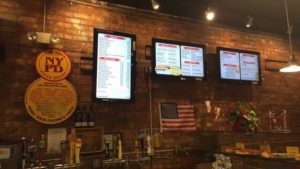 NYPD, located on the corner of William and Maynard, has a reputation for delicious and creative pizzas by the slice. The best selling "Z pizza" combines ziti pasta, mozzarella cheese and marinara sauce all in one. Other popular items ordered are the mac-and-cheese pizza, buffalo chicken pizza and white pizza. Customers often flood in around 2 a.m. after a night at Skeeps to get their tummies satisfied. "I'm open till 4 o'clock in the morning, so come by and check us out," owner of NYPD Giovanni Telemaco said. After trying a slice of "Z pizza" on the house, I'd say it's definitely worth it.
3. Hunter House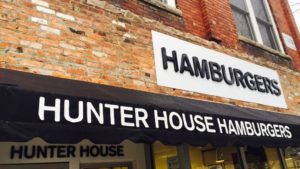 Just steps from NYPD, you can find Hunter House, another great place to get your late night food fix on. Cook Tony Marks recommends the burger. "That's what we're famous for," Marks said, but he added that sales are practically tied between the burger and the chicken and waffles. If you're craving a juicy cheeseburger, Reese's peanut butter cup shake or some tasty chicken, stop by Hunter House after a night out or long game-day tailgate until 3 a.m.
4. Mister Spots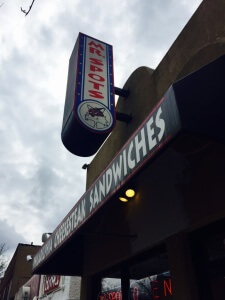 Born out of an idea to bring Philly cheese steaks to the Midwest, Tim Wojcik and Keith MacKendry brought Mister Spots to Ann Arbor 30 years ago. Famous for its affordable and fresh Philly cheese steaks, hoagies and chicken wings, you can get your late night eats in-house or through delivery. Step through the doors that alumni Tom Brady, Charles Woodsen and Jake Long used to and drop by Mister Spots to get through your late-night study sessions. Keep an eye out for it on South State Street. "You blink and you'll miss it," Wojcik warns.
5. Quickie Burgers Bar & Grill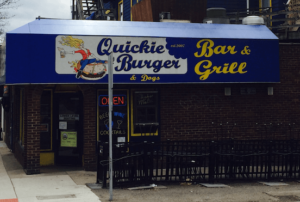 Right on the corner of South State Street and Hill you'll run into the infamous Quickie Burger. Given the name, it's no surprise that they serve up some speedy burgers that actually taste like heaven. The "Major Cheeseburger" with curly fries and special "Quickie Sauce," receives a lot of praise from the bar's regular customers. If it's 3:30 a.m. on a Thursday night and you're craving some comfort food, Quickie Burger will have you full at least until lunch the next day.
6. Tios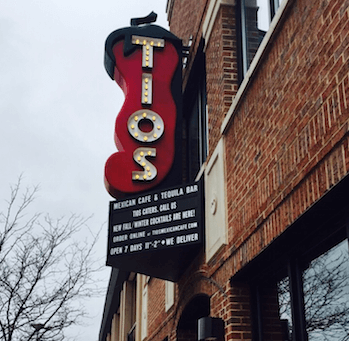 Look no further for late night Mexican food than Tios. "We're open until 2 a.m. in the morning, full service kitchen until two in the morning, and we deliver until two in the morning… you could call at 1:55 a.m. and we'll take your order and deliver," Harriet Seaver, owner of Tios, said. If you're not sold yet, have a taste of their homemade nachos, empanadas, burritos and milkshakes. "Our most famous dish is a Mt. Nacheesmo, because we were on the travel channel with Man vs. Food with that. That's a five pound order of nachos," Seaver said. For first timers, Seaver recommends the wet burrito, a flour tortilla wrapped around beans, rice, beef or chicken, topped with cheese, onions, tomatoes and smothered in a classic French/Spanish sauce. Are you also drooling right now?
7. No Thai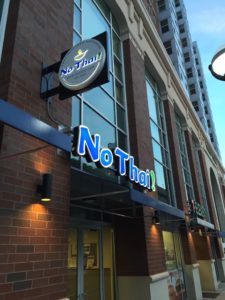 If you missed dinner and desperately want to find a late night eat on the healthier side, check out No Thai before 11 p.m."For a broke college student, it's basically the best," freshman Orion Sang said. He recommends the pad Thai curry, but you can also find yummy alternatives of pad prik, stir-fry and drunken fried rice just as satisfying. Don't forget to add a side of spring rolls. You won't regret it.
8. Pizza House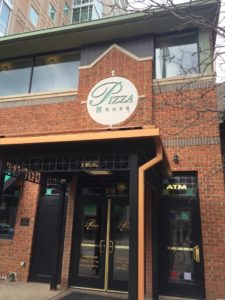 Famous for its Chicago and Sicilian style deep-dish pizza, Pizza House has become the staple for Ann Arbor late night food. You can order your pepperoni pizza, feta bread, Chipati and more online, in house or for delivery everyday until 4 a.m. "Feta Bread at Pizza House is amazing. They also have a late night deal—it's a personal pizza and a milkshake for eight dollars," freshman Emma Synder-White said. Sign me up and feed me.
9. BTB Burrito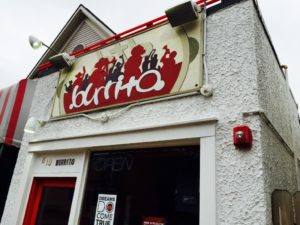 Does the sound of burrito bowls, chimichangas and chips and queso bring tears of joy to your eyes? If so, then you need to check BTB Burrito off your late night eats list. "It's pretty much Taco Bell, but higher quality and open until 2 a.m. every single day…I don't know how they cook it this fast, but it's always ready in like two seconds," junior Kelsey Kochan said. Don't forget to chew.
10. Aventura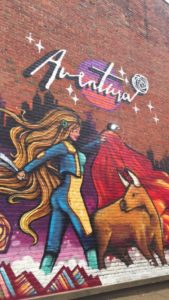 This traditional Spanish tapas restaurant, which opened in Ann Arbor on East Washington Street in 2013, happens to be the perfect place for a late sit-down dinner and drink. Though it's on the expensive side, you'll get your money's worth with decadent dishes such as the "Patatas Bravas," made up of crispy potatoes, brava sauce, honey aioli with a sunny-side up egg on top. Hostess and server Elizabeth Belanger recommends Aventura for a date night. "We do fun drinks, like the Earth, Wind and Fire that is actually set on fire. It's a great scene if you're looking for a great drink, good food and it tends to have a very hip vibe," Belanger said. Boyfriends listen up—forget the Netflix and Chill and take your girl to Aventura.