BC students are unique in many ways. Who else studies Ignatian spirituality by day and the effects of Natty Light by night?
What sets BC students apart is the small nuances we talk about every day. How often have you walked into Eagles and overheard a heated debate over Upper vs. Newton or Bapst vs. O'Neill? Anyone outside of the BC bubble would dismiss these arguments as gibberish but all Eagles take a firm position. Which side do you land on?
Upper vs. Newton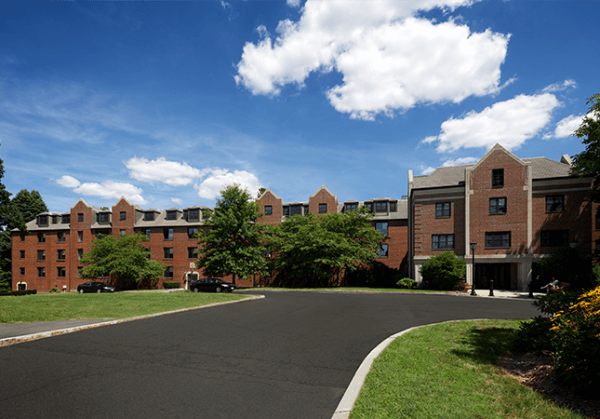 The quickest thing you can find out about a person is where they lived freshman year. How? Say one word: Newton. If a bright smile stretches across their face—ding! ding! They not only lived in this "off-campus" residency and loved it because of its sense of community, but all of us who lived on Upper know it was the place to be. It's convenient—that's right, Newton kids, I rolled out of bed five minutes before class and ran to Stokes. No bus needed. Plus, who ever heard of someone trekking to Newton to party on the weekends?
Football vs. Hockey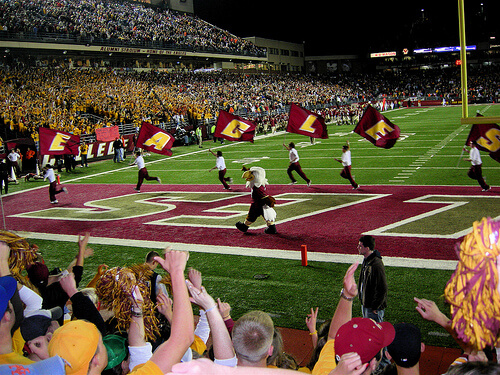 Don't mess with BC students and their sports. Hockey fans will argue about the winning streak (Jerry York is on his 879,316th win now, right?) but football fans have something no one else has: tailgating. I wonder if hockey fans are haunted by mouth-watering visions of burgers and other free foods. What do hockey fans have? Not Johnny Gaudreau anymore. *Drops the mic and walks away.*
Bapst vs. O'Neill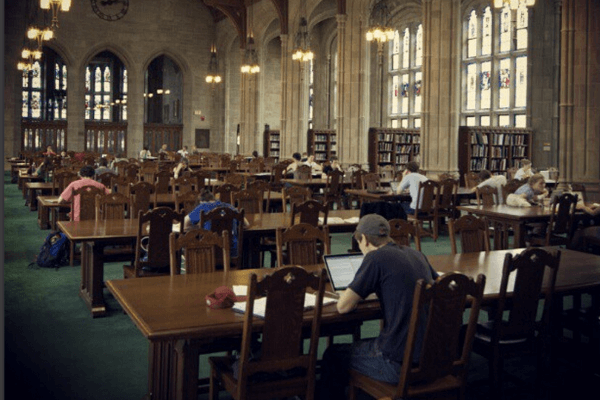 No one can argue that Bapst is the better looking of the two libraries. Don't we all feel like Hermione Granger when we walk in there? But O'Neill has the social scene. Doing work in Bapst is ideal only when you are well fed. A growling stomach will get you dirty stares from the girl three tables down because, yes, it is that quiet. On the other hand, try walking around O'Neill without bumping into someone you know. O'Neill is great for distractions but productivity? Not so much.When facing this dilemma, just think: what would Hermione do?
Mac vs. Lower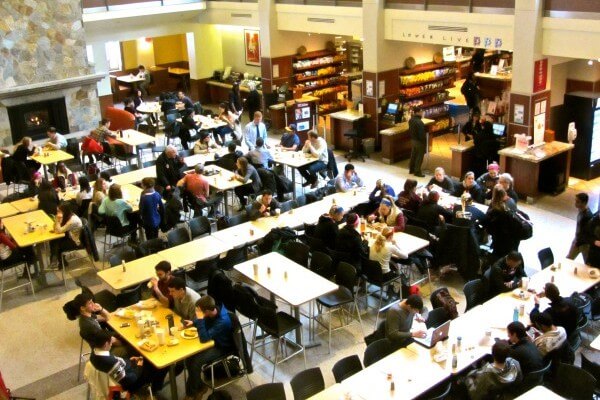 Am I the only person crazy enough to make this a debate? Maybe. Many will argue that Lower is superior because of the atmosphere. It is the cool place where all of the upperclassmen eat, I'll admit. There's no better spot to scope out the talent (I'm talking about you, senior boys). And let's be real—none of us are climbing up the Million Dollar staircase to Mac once we secure our beloved eight mans. But Mac offers one thing Lower does not: music. Throwback to freshman year when awkward dinners with new friends mainly consisted of trying to figure out what the person in charge of Mac's music was smoking. Salsa followed by JT topped off with some Celine Dion? Seriously? But hey, there's some great throwbacks lined up so unless you hate the Backstreet Boys, there's a lot to love about Mac.
Hillside vs. Eagles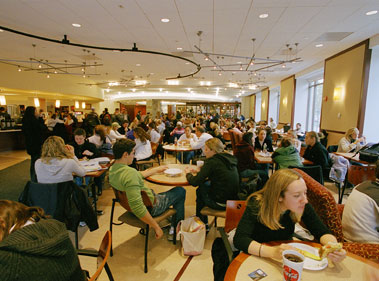 Much like the Mac vs. Lower debate, where you live often decides where you stand on this argument. Us Lower kids gravitate toward Hillside but the poor souls on Upper and dreaded CoRo will be found in Eagles. With some of the best food on campus, it's no wonder both places are packed during prime lunch hours. You are guaranteed to run into at least twenty people you do or don't want to see. To top it all off, it's usually impossible to find a seat in either. On the plus side, both have enough coffee to keep you functioning for days. There is no real loser in this debate.
Off Campus vs. On Campus
Juniors always have strong opinions about this one, more out of necessity than passion. Three years of housing? Say hello to Foster Street, relying on the bus and shoveling your way back into human society when Mother Nature decides she hates us all, again. I won't deny that it's fun to go back to a house every day. But…on campus housing wasn't nicknamed the Ed(MODS) for no reason.
Cleveland Circle vs. Newton Center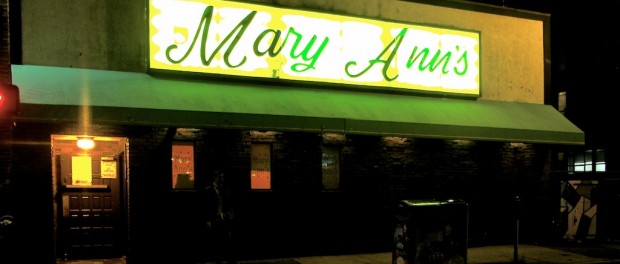 This debate is difficult to settle because both are far away and inconvenient to get to (or at least waiting for the bus is inconvenient). Sure, Newton center has tons to offer: Bill's, J.P. Lick's Union Station Diner, Mini Luxe, Johnny's, Tango Mango, Panera– shall I go on? But Cleveland circle has Dunkin Donuts, Chipotle, Fins, Eagles Deli and a liquor store. Not to mention I don't see any seniors heading to Newton Center on senior night.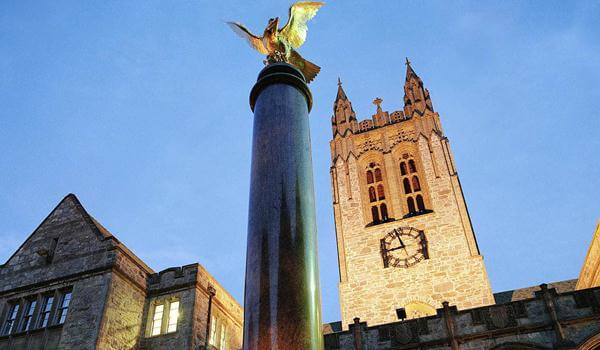 The final debate is less location-based andmore Insta-based. We've all walked by Gasson on a beautiful day and thought, Wow. This would make a great #gassongram. But when do we stop and snap the picture and when do we just keep walking? The answer to this depends on how basic you're willing to be in public. If you're okay with stopping in a crowd to snap a quick pic then go for it. Always. If you're worried about people staring and thinking you're—oh, God—a freshman, then I would hold off until no one is around.