The housing process at Boston College brings out the worst in everyone. Friend groups split up in hopes of the glorified 8-man, people get left behind and must take to Facebook for roommates and the search for the best off-campus house gets ugly. But when all is said and done, your location on campus becomes instrumental to your BC experience. Are you a Miserable Sophomore on CoRo or a Super Senior in a Mod?
Upper Campus (Chevy, CLXF, Fitzaga, Kostka, Medeiros, Shaw)
The Freshmen Elite
Upper kids (60% of freshmen) have it all. A location right near classes, Mac within reach and the inner peace of knowing you don't live on Newton…the classic BC freshman experience. Sure, facing the Upper stairs after a Friday night pregame is a daunting start to a long night searching for a Mod, but at least you don't have to take the Newton bus. Maybe give the stairs a break this weekend; movies at the O'Connell House beckon.
Shaw: The Cult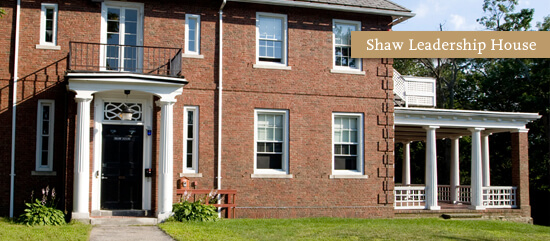 No one ever really sees Shaw kids. As a member of the Shaw Leadership Program, you say the Shaw House provides a family away from home. Outsiders say it's a cult. Either way, the close-knit program does provide its own little community on Upper Campus. I imagine living in Shaw is a lot like The Real World; a lot of drama and a lot of friendship.
Newton Campus (Hardey-Cush, Duchesne, Keyes)
The Freshmen Underdogs
You probably groaned upon learning your housing assignment of Newton Campus, the small campus one mile away from Main Campus housing 40% of freshmen and the law school. But you soon learned that going back to Newton at the end of a long day provides for a nice separation of home and school. You get to know other Newtonites better and despite the annoying bus, you have loads of Newton pride. You probably won't make many friends from Upper due to the struggle of inviting them to Newton. If you do get them to visit, they say, "Wow, it's like a different world over here." Yes, a different world with a better dining hall.
Honors (Medeiros, 66, Gabelli)
The Smarty Pants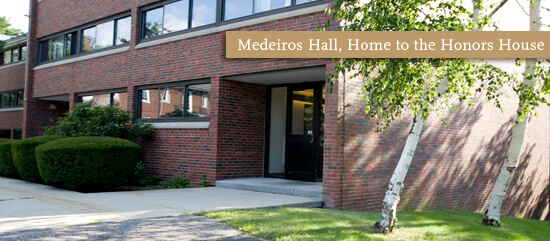 Medeiros, 66 and Gabelli provide housing for the honors students. I imagine a lot of study sessions go down here, full of unfathomable science-y talk. Kind of dramatic, I know. Still, honors housing is convenient in terms of studies because you live with many people in your classes. The honors kids tend to party together as well, so the community remains tight.
CoRo (Roncalli, Welch, Williams)
The Miserable Sophomores
If you ended up on CoRo, you hated your life for a few weeks after the housing process. CoRo is too close to the freshmen and too far from the Plex, Corcoran, Conte and all other traces of acceptable social life. Not to mention, it's another year of Mac food. *cries* But once you stumble out of bed five minutes before class and actually make it on time, you'll thank the housing gods for placing you so close to classes.
Lower Campus (66, 90, Edmonds, Gabelli, The Gate, Greycliff, Iggy, Mods, Ruby, Vandy, Voute, Walsh)
Everyone Else
Lower campus is the hub of student life. It's separate from classes and home to Conte Forum, Shea Field, Alumni Stadium, the best dining hall on campus, the theatre and most of the students on campus.
Edmonds: The Green Giant
Edmonds tends to look sad but you don't mind; you have your own kitchen and the mailroom lies just downstairs. You may even live on a healthy or sustainable living floor, giving you a chance to be alcohol-free or green and make some close friends in the process. It's a last resort for a senior and a good option for a sophomore or junior. If you choose sustainable living, you probably also volunteer at the football games to collect recyclables: a mean green machine.
Greycliff: The Castaway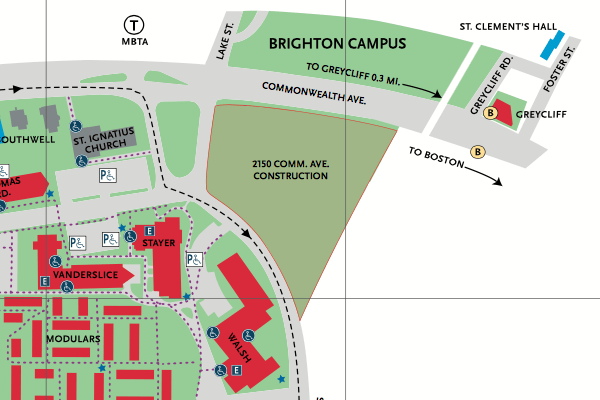 Upon receiving housing assignments, future Greycliff residents sadly look at a map and realize Greycliff stands separately from other on-campus dorms. Greycliff kids either don't get out much or never go home due to the randomness of the building's placement. At least you can sympathize together. Many transfer students get placed in Greycliff, giving you the opportunity to get to know other transfers.
Mods: The Super Senior
http://www.youtube.com/watch?v=qmI5CrmIxMI&list=PL1sENoJssnWwXu6_x_se5GH9gFEkD_806
You either really want a Mod or you don't at all. Your Mod gets nasty on the weekends, annoying even when the freshmen are on the prowl for parties, but you like to show your grill skills off to passersby, especially on game days. You host the most well known parties on campus but must be stingy with freshmen boys to maintain a good ratio. A nice outdoor table area allows doing homework outside in the fall, Instagramming Mod snowmen in the winter and trekking through muddy backyards in the spring. You are the classic BC senior.
Vandy: The Sophomore Elite
Every freshman dreams of spending sophomore year in a Vandy 8-man. They're spacious, clean (at least in the beginning) and new-ish. If you snagged Vandy, you are the envy of every other freshman, with a prime location smack dab in the middle of Lower Campus and a spacious common room for pregames. Prepare for your CoRo friends to sleep on the couch and to hold many a FIFA session on your big screen.
Walsh: The Sophomore Underdogs
Walsh is usually the last resort for freshmen who want an 8-man for their sophomore year. It's disgusting, old, rundown and requires you to check in guests. Some people specifically choose Walsh, though, for the same reasons. Walsh houses all sophomores who like to host rowdy pregames and hang out on the roof. Residents will affirm the fact that their home is disgusting, but that they love it all the more. Just quit smashing the ceiling tiles.