Lets face it, we've all questioned something our parents said at least once in our lives. You sit there wondering if they even noticed or if you could even say something back. It's even tougher when the comments sound obviously racist. There's no doubt that our current generation openly questions inequal societal values that generations before us followed so blindly. While required education gives us knowledge about the subject, countless cases exist where parents lack the proper knowledge on the history of racism or they were raised on rocky values. You may feel awkward correcting them. You may also feel like you can't correct them.
Here's 10 appropriate things to tell your parents when they make racist comments.
1. How do you think our/your…. would feel if s/he heard you say/call her/him that?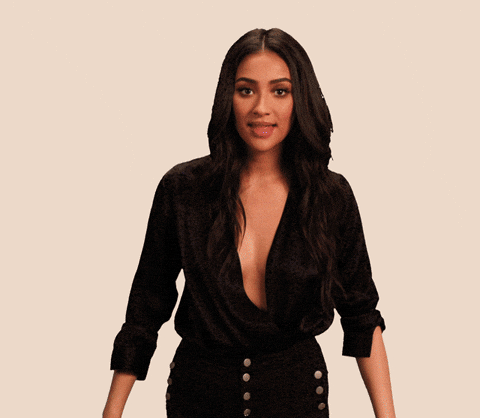 If one thing's for certain, most people tend to hold their parents near and dear to their hearts. To get your parents to realize their views might be off on a subject, ask them how their parents would feel when they say something like that. It's a calm and respectful approach to try and make them re-think their words or ideas. If you know your parents feel attacked easily whenever they get called out, this approach acts as the perfect cushion for a much-needed conversation.
2. Let's be careful of our words. We respect all people here, don't we?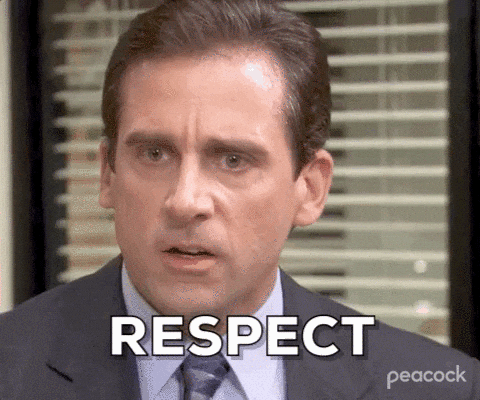 At a young age, we learn respect all people. Our parents raise us to act respectful and acknowledge that people come from different backgrounds. However, a lot of their true values and beliefs get filtered throughout childhoods. For many, the topic of race isn't even touched upon until people attend college.
"My parents are so quick to judge other people, especially from different cultures. Every time they do it, it's like their values of respecting other people just go out the window. But just because I'm their child doesn't mean I am a child. We're college students, educated with a voice. It is completely okay to call our parents out when they make racist comments because we too, have to set an example for generations to come. It really does start with us," St. John's University sophomore Rebecca Massah said.
Once we grow up, they feel they can let a little loose and discuss topics they thought we were too young to understand. During these conversations, they tend to dismiss those boundaries they so strictly follow in front of others and voice their true opinions. In this case, remind them of the example they're supposed to hold and the standard rule of respect.  You're also shifting the perspectives for the generations to come in your family!
3. I don't want to put you on the spot, but that comment makes me feel uncomfortable.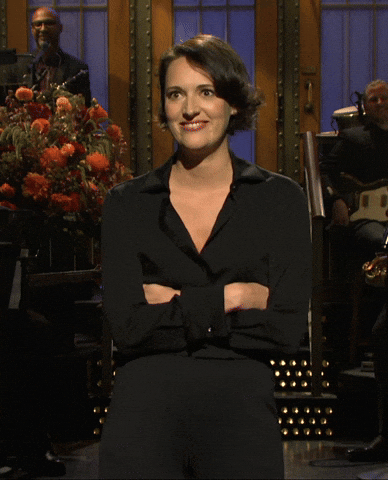 Even if it has nothing to do with your own race, discrimination of any person acts as a valid reason to make anyone uncomfortable. And this should make you uncomfortable! Then again, we can't call out our parents using the same tone we'd use for a friend. By adding the disclaimer of not wanting to put them on the spot, it makes them aware of your genuine concern. Once they ask you why it makes you uncomfortable, because let's face it, you know they will, use that as your opportunity to describe how the comment they made come across as racist.
4. It sounds like you assumed _________, what if we assumed _________ instead?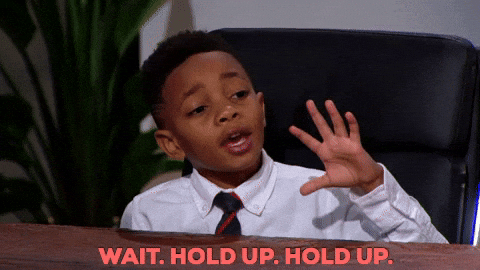 Being educated about racism plays a crucial role in understanding how our words may portray it. However, many of us come from immigrant parents that received probably half of the education we did. In these cases, we hold a bit of responsibility hold our parents accountable on how their views may be distorted due to lack of knowledge.
"My parents grew up thinking that we had to clean our Caribbean race of black people. Whenever I'd talk to them about choosing colleges or simply just friends, they'd always push me to go to schools that have a lot of white people and to make a lot of white friends because they're 'more accepted' here and would get me connections. It's sad that they feel that way and I know it's not their fault but I do think its super important to teach our parents as much as we know especially since they didn't have the opportunities we had," Queens College junior Hillary Salazar said.
Describing how their assumptions lead to discrimination acts as a great way to get them to understand why these comments affect others negatively. In explaining this you create a better way to phrase their idea and show them why their assumptions hurts others.
5. Can you explain why you have such different expectations/responses for these individual/groups?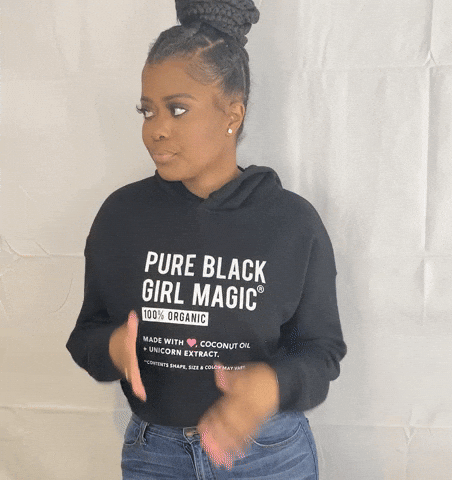 If you want to do more than just tell your parents they're being racist, engage in why they made such a remark. Not only do you open a door for understanding, but you also create a wider ground to correct their words and thought processes. Oftentimes when our parents make racist remarks, they sound strongly opinionated or heavily focused on the values of our ancestors.
"I grew up in a strict Dominican household where anything associated with black people was frowned upon. My parents grew up using racial slurs and making fun of black people, even though we are black. Once I learned this, I felt a moral obligation to call my parents out and break the generational curse of feeling like we must clean our race of the black skin color," Medgar Evers College senior Nathalyn Sanchez said.
If you ask them why they have biased belief systems, they may not even come up with an immediate answer. On the other hand, their response may include some strong opinions. Ask your parents to explain why they hold such different expectations/responses towards certain races.
6. Do you realize the impact of your words?
Oftentimes, when people make racist comments, they say so nonchalantly or sometimes even mutter under their breath because they know the ignorance their responses hold. The same goes for our parents. They expect us to believe they can't be wrong. When they make racist comments, remind them their words hold an important impact especially when their words are racist. We listen to them, so they should listen to us.
"I've always been really close to my parents. I could tell them anything and they would always protect me. Once I got to college and friends started to come and go, I realized that everyone's words make an impact, especially what we say on the topic of race. Attending such a diverse university I was exposed to how ostracized certain groups can be even when diversity is so amplified. When I would talk on the phone with my parents and hear them discriminate other racial groups for things no one can control it made me angry and I started addressing the fact that what you say matters and nothing can change as long as our ideas are distorted," New York University junior Savannah Lemann said.
As college students we hold the knowledge and power to recognize racism. If our household consists of younger siblings, they may not understand the weight of their parent's words and actions. Parents must realize that their words impact children and play a role into the continuation of discrimination.
7. Why do you find that funny?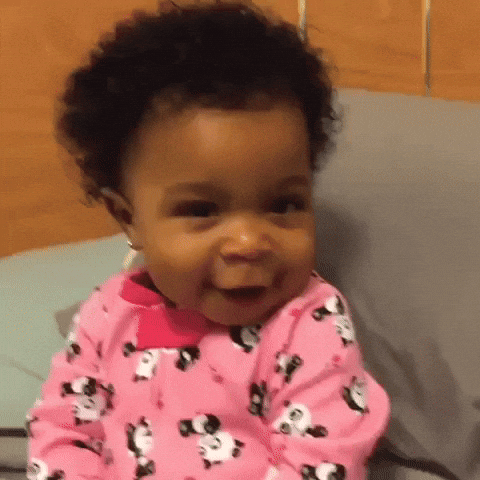 Along with being nonchalant, their racist comments could also contribute to a joking tone. When they attempt to make racist jokes, don't laugh. By not laughing, it may hold enough weight to signal that their joke isn't funny. If they don't get the picture, ask them what about their comment strikes humor. Then, explain why their joke comes off as racist. In the case they joke about race, it's important to tell them race certainly isn't something to joke about, period.
8. Why do you believe that/call them that?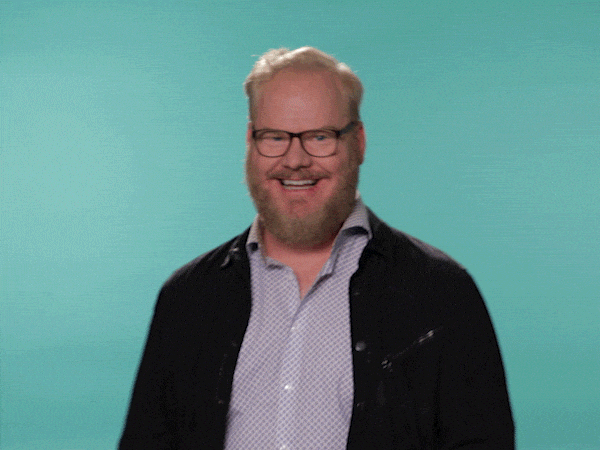 A lot of racist comments resemble the repetition of stereotypes. These stereotypes were formulated prior and during  the eras our parents grew up in, so it's inevitable that these beliefs carried into their adulthood. We cannot tolerate those beliefs. Explain to your parents that stereotypes correlate to racist labels. Help them understand why it isn't okay to deduce racial groups down to stereotypes. Let them know that they too, fall into certain stereotypes and if they don't feel comfortable being stereotyped, they shouldn't do that to others.
9. You're basically just saying…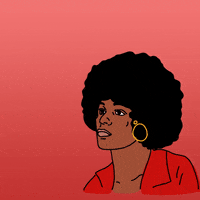 You know when someone's being obviously racist but they sugar coat their statement with less harsh words. Even if they try to buffer the comments they make, call them out! Sometimes it's still that easy to notice someone's being racist without evem using any blatantly racist words.
"With the heightened exposure of the BLM movement I feel like learning how to respond to racist comments from anyone is extremely important. Most if not all my friends including myself are black and we've all discussed how we feel it isn't our job to educate others about race. At the same time, it's absolutely annoying to hear racist comments and stay quiet. I've learned controlling how we respond is so important because you can't fight fire with fire and I will not confine myself to the stereotype of the angry black woman," University of Connecticut senior Maia Johnson said.
Try and translate their statement using clearer words that highlight how their comment sounds racist. If they get defensive, remind them it's not an argument. You simply restated the statement to address its racism. We're much smarter than what our parents give us credit for sometimes!
10. That Sounds Racist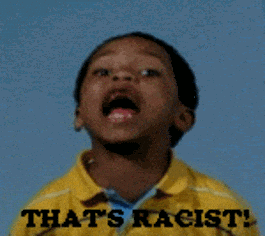 When in doubt, call them out! For the bolder kids who commonly stand up to their parents, straight up acknowledge the fact that their comment sounds racist. Though it may startle them, I promise you you'll have their attention. Afterall, there's no disrespect in simply acknowledging that a comment sounds racist. Follow it up with the reason why and take it from there. Make a conversation from it. You'll learn more about your parents' views to help you explain in a way they'd understand. There's nothing like a flat out, "That's racist!" to establish the fact that you won't tolerate it!