If only people regarded working from home and staying indoors for an extended period of time as socially acceptable. Oh wait — they do! As of now, our reality specifically caters to this exact fate. And while the circumstances that brought us into the daydream of an introvert should have arrived under less deadly terms, we must adapt.
So, here you go: 10 different legitimate ways regarding how to make money from home while sporting a Covid-19-casual dress code.
1. The Classic: Tutoring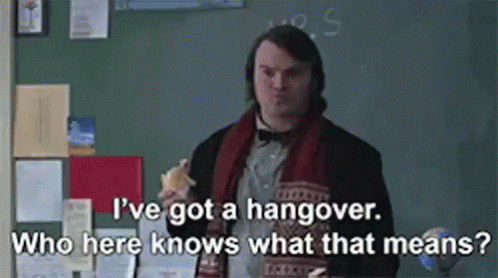 If you found your way to this article, I assume you currently attend or once attended college. Therefore, you hold knowledge that others consider valuable and worth sharing! Tutoring over zoom gives the quarantined scholar a great opportunity to teach and simultaneously be Covid-safe. Depending on local rates, most college student/graduate tutors charge between $30-50 an hour. One warning for those just starting out: make sure to confirm the subject the student needs help with. If possible, ask to receive any reading material ahead of time, so you don't end up in an awkward situation.
"At my first zoom tutoring session, I wasn't prepared, and the first thing an 8th grader asked me from his homework was, 'Why did the people of Medina ask Muhammad to be their leader?' I practically started sweating. Do I look like a human Wikipedia?" University of London graduate Callum Anderson said.
Callum's experience in tutoring goes back 4 years. Thanks to word of mouth, he now teaches over 10 individual sessions per week over zoom. Whether offering your services to various Facebook groups or working for E-learning companies like GoPeer, BoldABC or Boxfish, tutoring opportunities await at your leisure.  Fact: only 3% of professionals wear professional attire in video meetings.
2. Social Media & PR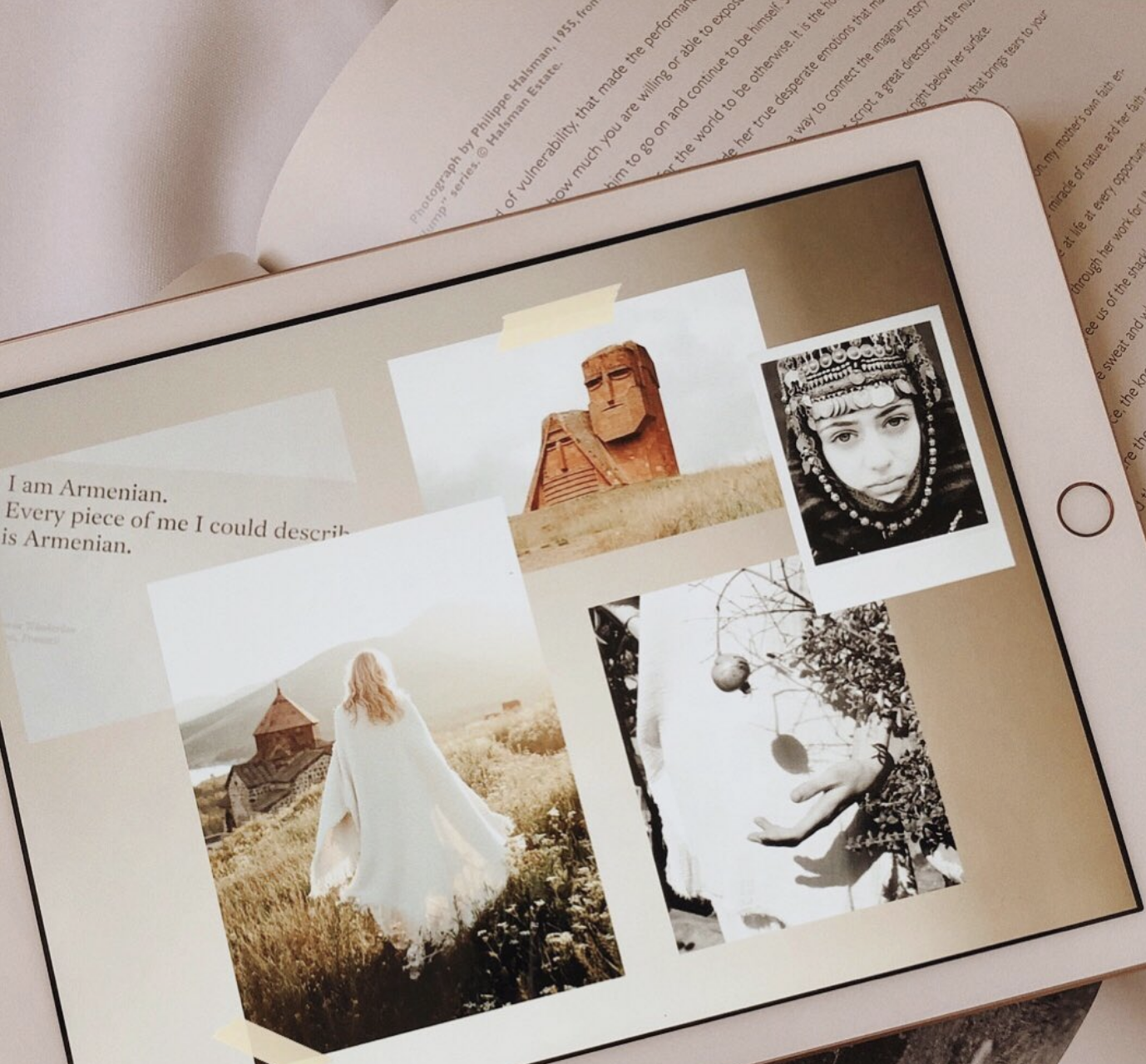 If marketing aesthetics sounds like an appealing term for you, then social media just might be your next paid job! Some cool apps to get you started include Canva, SwipeMix, VSCO, Planoly and Mojo. These apps push your creativity to the next level. They provide appealing templates and offer the ability to schedule posts to create constant activity on your page. But this side hustle doesn't have to stop there. Knowing color theory and being able to use it well rates as a desirable and marketable kill. Whether your style classifies as bold and colorful or minimal and neutral, social media branding can be your career.
Pepperdine MBA student and social media expert Taline Postajian, gained her experience in social media from working at a PR agency, running a blog and at one point, her own online clothing store. Throughout the years Postajian gained such a large Instagram following that she now helps small business and influencer Instagram accounts curate their own personal brands with style and intention. Her boutique design studio, In the Posts, deals with many skills you would attain after working purposefully on social media apps.
"The day to day is pretty exciting and no two clients are the same. I do a range of things from creating posting schedules with captions and hashtags to creating media kits, to coordinating brand partnerships whether they are brands or influencers. I had previous experience building websites on Squarespace which really helped me create the site for ITP," Postajian said.
Essentially, the work hours stay completely flexible so you can have your morning coffee with your PJs on, in the comfort of your own bed, while making money.
3. Stocks!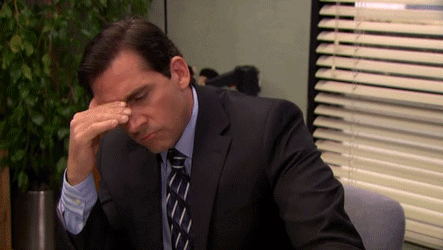 The 3 types of income fall into the categories of active, passive and portfolio. Purchasing stock options can offer a cool way for you to earn either passive or portfolio income. The real question being: how long do you want to pursue this? If you aim to make a quick buck, you fall into the trader or speculator category. However, if you wish to build wealth and store value, you would then be an investor. Make sure to do your research and beware of the instability.
Finance expert and E*trade Digital Managing Director, Jolie Fleming, recommends E*trade for new Millenial and Gen Z investors who seek a free user-friendly app to kick-start their investing ventures.
"Young investors should take advantage of online tools to get a sense of their potential trajectory when it comes to savings, risk tolerance, and retirement goals," Jolie Fleming said.
E*trade offers an array of advanced assets which include short sales, bitcoin futures and bonds. You can check out what those terms mean when you download the Learn app by MyWallSt. If going down the investment route still gives you anxiety, you can always take a practice no-risk run by trading virtual money with the app, TradeHero, before you upgrade to E*trade. You won't become The Wolf of Wall Street overnight, but these three apps definitely set you up for a strong start. 
4. Sell on Poshmark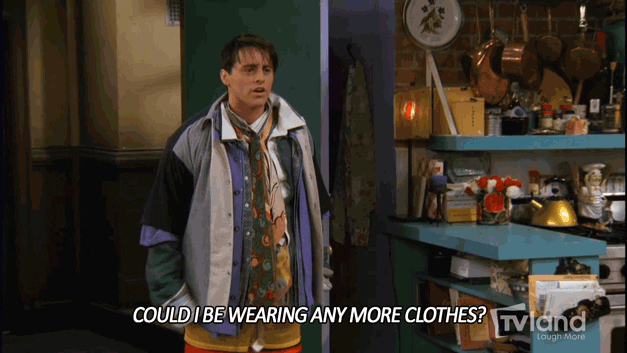 Switching closets from winter clothes to spring and summer ended up being absolutely unnecessary this year. Now winter returns, again, and quarantine still stays active. So this time around, when you make your shift, try to make a "to sell" pile. Poshmark's marketplace allows users to easily showcase their wardrobe and make discount offers to those who view your digital closet.
"I think I speak for everyone in retail when I say, I can't stand customers. So compared to in person shopping, I would say Poshmark improves the clothing selling experience," UCB graduate Jane Lamott said. "Also, like a business, it's important to be especially active when opening your 'store' because Poshmark makes it easy for you to get a lot of followers in the beginning."
On the hassle scale, Poshmark rates quite low. The company sends you a shipping label, so very few things leave you feeling concerned about the selling process. What better time to declutter your life than during a pandemic when you have to stay in? Now, you can make a few bucks while doing it. 
5. Mixers: The Ultimate Audio Experts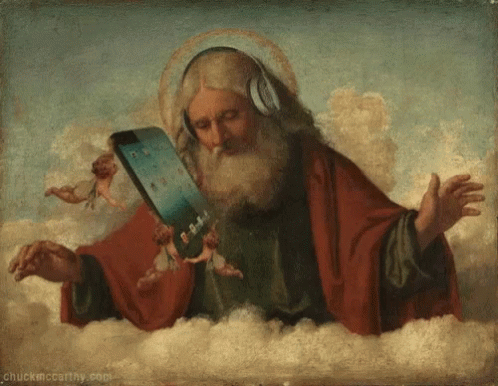 Tucked in the corner of dark academia bedrooms, exist the audio geniuses of the world. If music calls your name and you get the whole "concept of sound" thing, then you need to start charging for your expertise! Freelance editing, mixing or mastering brings in a decent amount of cash flow. One musician, Dylan Agajanian, went from creating bluesy music commercials for his college roommate to being an active video game composer. While orchestral composing discernibly dried up during lockdown, Agajanian still writes music for media such as podcasts. Some of his credits include Cartoon Network and Blizzard Entertainment.
For the budding composer, Agajanian recommends watching Isotope tutorials, learning from a mentor and even creating a sonic palette playlist to train your ear.
"I use Cubase for orchestral mock-ups and Vienna Ensemble Pro [sample library] that allows me to go in between projects. In the meantime I've been paying the bills with video game music, commercial and media music, and helping other musicians as much as possible," Agajanian said.
At the end of the day, making sick beats in your bedroom sounds better than working in a gloomy office. So if you want to get the ball rolling as a freelance mixing engineer, start by dropping some tracks on SoundCloud and putting your social media in the bio. After you get a few clients, consider making a website with their reviews and tracks in your portfolio. The rest falls to you and your creative will. Just do it!
6. Freelance Writing / Copywriting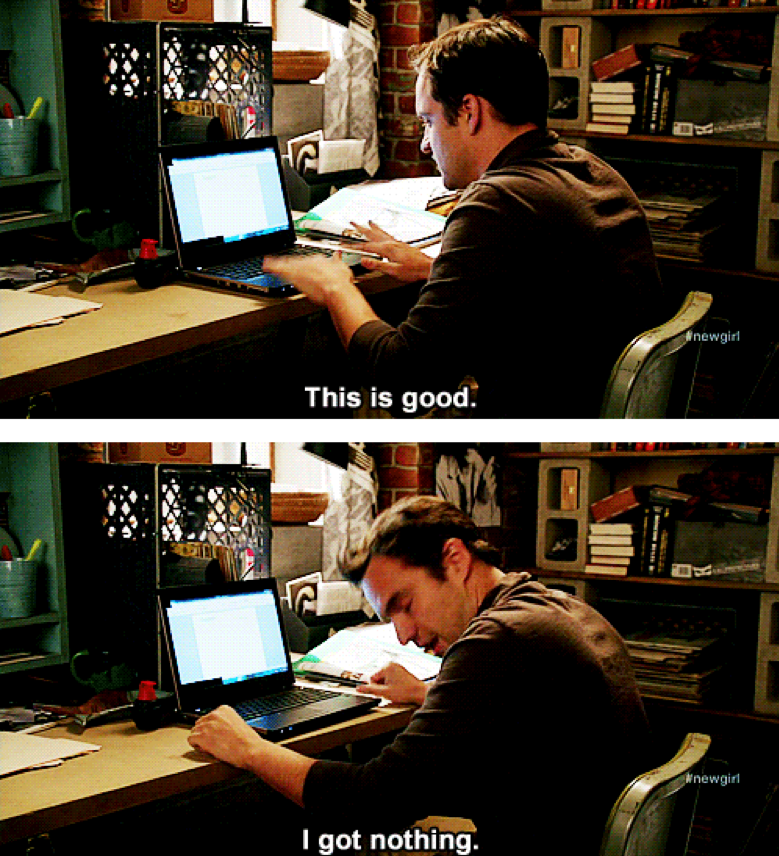 Traded in your English major grad sash for an unemployment debit card? I understand. However, you can definitely start making money as a freelance writer! One of the most common means: copywriting. The most important thing in establishing a company or brand lies in the power to convey a unique tone. The same goes for a writer. Therefore, the marriage of the two concepts come together in the art of copywriting. Starting your journey in this field involves portfolios, 1099 forms and sending out a cluster of emails to companies. Check out some copywriting and editing positions on websites like Handshake, LinkedIn and Indeed. So while you work out the other half of your zombie novel, you might as well get some coin.
7. YouTube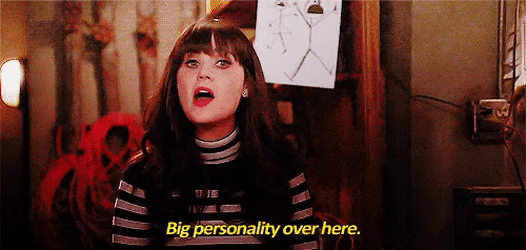 YouTube categorizes as an active income with passive monetary benefits. After 1,000 subscribers and 4,000 hours of video views, you can participate in the YouTube Partner Program. This means that you can start receiving ad revenue and get paid once a month. YouTuber, CurlyCandi (39.2k subscribers), speaks to this topic in her video, "My First THREE Youtube Paychecks + How To Make Money on Youtube in 2020" describing her content-creating journey. While she reached 1,000 subscribers in one month, she likes to remind followers that not all channel experiences may be the same. Getting monetized does not happen overnight. She recommends not giving up. Many YouTubers experienced that after they hit 1,000 subscribers, that number grows exponentially faster.
Remember that YouTube has a niche for practically every personality type. For one person, YouTube can mean SNL episodes, watching influencers, learning world history or listening to music. However, you don't necessarily have to present yourself on screen. ASMR, time-lapse drawing, piano, baking and pretty much all overhead shot videos don't show the audience anything but beautiful hands creating magic. With a little exercise of your creativity and a passion for your YouTube topic, you can start making money off your page sooner than you think. 
8. Video Editing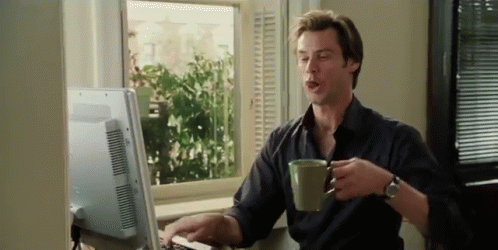 If the idea of creating YouTube content feels like too much pressure and you vibe better behind the screen, then try your hand at video editing. This market truly makes room for everyone considering the fact that buyers all have different budgets and goals. Editors charge anywhere from $20 to the thousands range. It all depends on your skillset and video length. Popular sites that aid you in advertising your editing services include the simpler, Vidchops and the more professional, Summit Video. To join the team at Vidchops you simply need to submit a portfolio on their website. If hired, you are free to work flexible hours while also receiving the benefit of $2000 worth of plug-ins and equipment. Most computers come with free video editing software anyway, so why not chug some coffee, get your portfolio ready and give your fingers a workout? 
Read the last two options to find out how to make money from home and simultaneously fundraise for a cause.
9. Open an Etsy Store!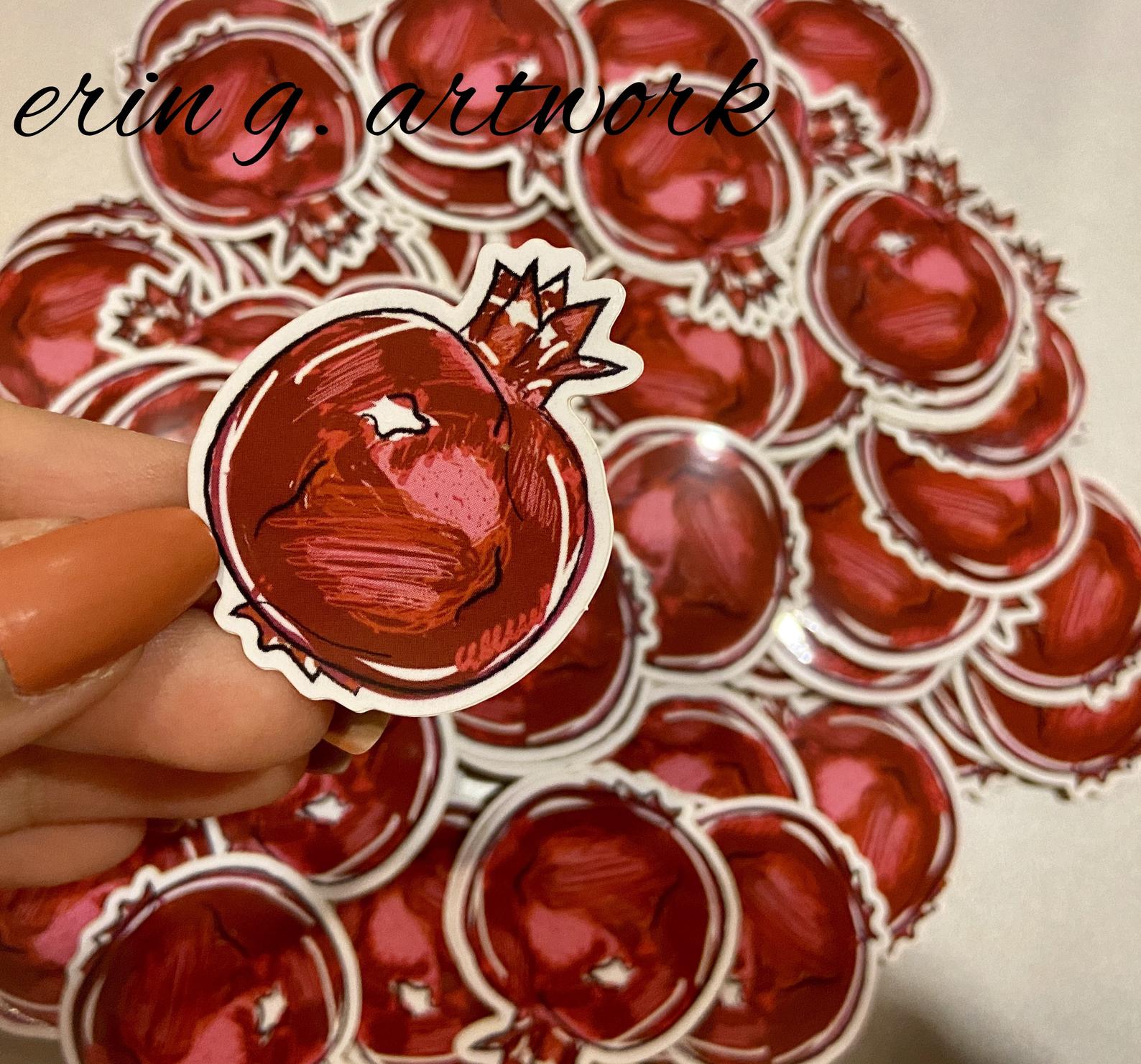 I don't have the official statistic, but according to social media, everyone got into the DIY spirit this quarantined season. Whether through making art, stickers, candles or even knitting, a lot of people went beyond their usual methods of entertainment to find a new. Etsy stands as one of the more user-friendly platforms – compared to eBay or Craigslist.  So if you have an idea, put the option out there for the world to potentially be interested in.
"I digitally drew these Armenian-inspired symbols and decided to sell them in order to raise money for the Armenia Fund. I think you can understand the sense that we all feel helpless and want to do what we can to help our homeland, so I thought this was a way I could channel my art into a good cause," CSUN senior Erin Ghadarian said.
While Ghadarian plans to donate all profits from the sales during this critical time for her community, she remains a consistent member of Etsy and enjoys the ease of creating content that brings her joy. Before Etsy, Ghadarian worked retail. In comparison, she says her new business venture bears a therapeutic appeal and gives her a convenient platform to focus on from home. If you want to follow in Ghadarian's footsteps, just know that Etsy charges a 3-5% transaction fee after your item sells – still a much better deal than the rip-off competitor: Merch by Amazon. 
10. Personal brand? Sell Merch!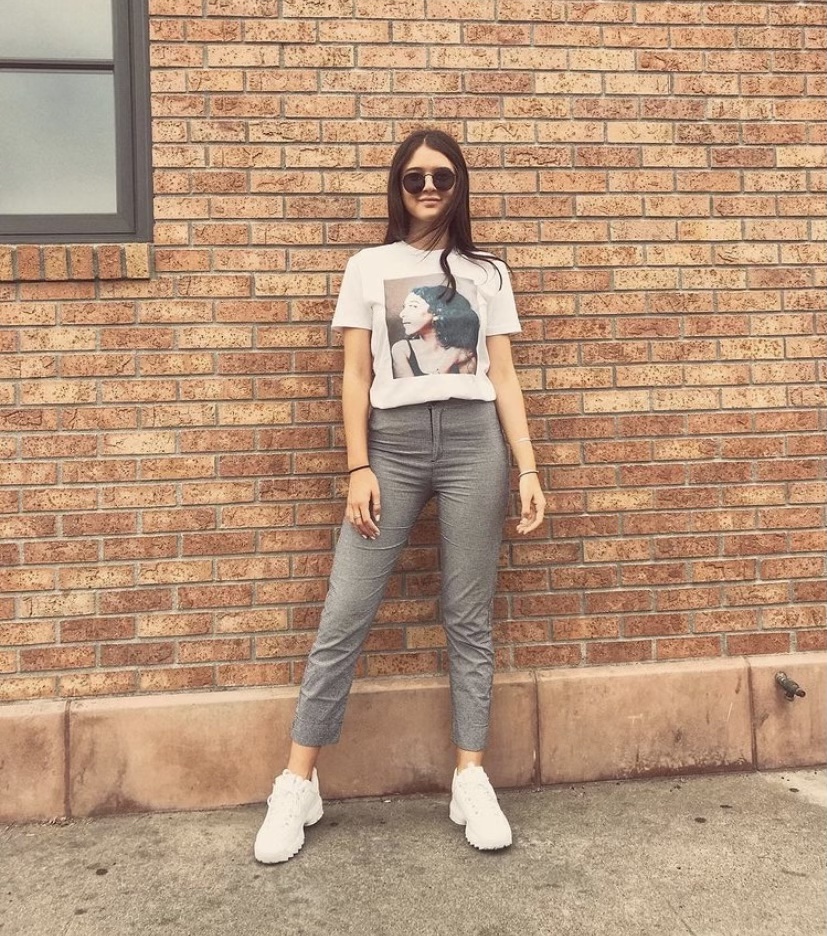 For artists specifically, both independent or mainstream, selling merch in 2020 became more important than ever before. Since live shows can't go on right now due to the pandemic, the "tickets and t-shirts" income stream left musicians with only the latter option. Luckily, the internet makes it fairly easy for anyone to sell anything. Your mission now relies on how well you market your product and who you target as an audience. Spotify-verified alt-pop and R&B artist, Krista Marina sells merch like t-shirts, stickers and buttons as an active income on her website through Squarespace, while using passive advertising like putting links in her Linktree. She changes designs often and ships out packages herself once a week.
Krista goes the extra mile by trying to make a personal connection with fans.
"I like putting notes in my merch packages. A physical note feels more valuable than a dm saying thank you," Marina said.
As of late, she offered her t-shirts through a fundraising opportunity in order to donate all proceeds to Armenia. In doing so, she created a stronger bond with her community, followers and future fans. If selling merch sounds like a good idea to you and your brand, some convenient places to sell, other than a personal website, include Printify, Etsy and now, surprisingly, Instagram. Happy selling!