We all did it — those one night stands full of regrets that lead into a sad relationship. Sometimes, a crazy one will sneak up on you and take you by surprise. Other times, the person drags you into a fun relationship which later develops into a dangerous one. Typically, you could know right off the bat but some of us have a mask that blinds us from the truth. Why can't we avoid the psychos and only catch the good fish in the sea? The signs and signals for preventing this regretful relationship hide deep within this article.
Keep reading for a guide that teaches you when to run away.
They Hate All Their Ex's and Co-Workers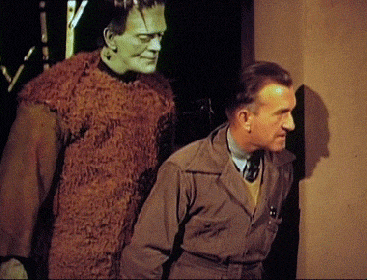 We all hate our ex's unless you develop a Joey and Rachel type of friendship. Maybe they cheated on you, restricted your freedom or got violent with you. However, if they don't like any of their ex's, then the problem may not involve their past lovers. The same rule applies to their co-workers. Getting through your day around all these annoying people can feel a bit overwhelming sometimes but we still put on that fake smile and get through the day. Personally, I have at least one person who can prevent me from losing my job. If I didn't have this work buddy, you would see "Florida Woman Strangles Fellow Co-Worker" across every newspaper headline.
A sane person should confide in someone other than you. Keep a count on the list of exes. If a decent number of people left your partner, that might be a sign for you to get out. Don't forget, co-workers see your partner all day and they may know him/her better than you do. When your loved one doesn't get along with them, they may not get along with anyone. Sometimes the person can't even keep a job because of their inability to tolerate other people. Ding, ding, ding! That should sound like another alarm triggered off in your brain. Run. This shouldn't just come across as a warning, but a mental health protection shield. The negativity will overcome your life. Eventually you will come to the realization that it may not be the people who have a problem.
They Cling Onto You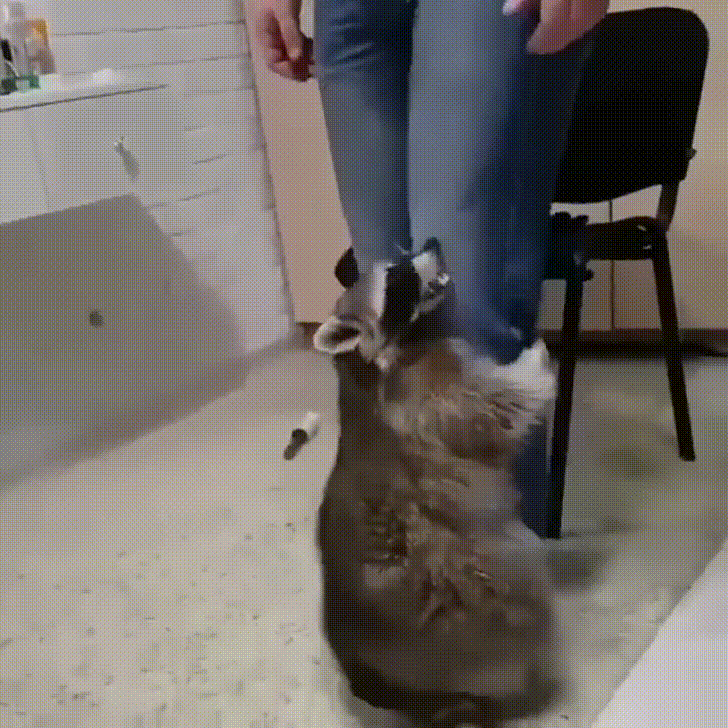 It feels cute when your hand's being held tight and your arm's stroked gently with their nails. However, some of us have something called a bubble. Eventually, your loved one will cling onto you, follow you everywhere and won't let you stand alone for even a minute. Always there, as they watch you act out every move. It could even get to the level that someone hands you a piece of toilet paper while you try to rid the wastes in your body. Sometimes I don't need help pouring my cup of morning coffee. I am a big girl–I know how to do it. Once you find that you can't get a second alone, run.
Here's another scenario. Maybe the first night you thought of it as a one-night stand. It seems like a great memory and the time was fun, so in hopes for more you spend the night again. Big mistake, my friend. The saying goes "one-night stand" for a reason. To you, this feels like a fun night. To them, you guys fell in love and they already planned a family dinner with both your parents. Soon enough, they start making you lunch and breakfast, calling you every hour of the day and acting as if you share a last name. I am going to let you know, this should not happen within the first 3 days of "dating."
Finally, if this doesn't annoy you first, the person will text you every 10 minutes wondering what you do or even ask how you feel. In this generation, people stay attached to their phones like a big fluffy teddy bear. That does not mean you need the added bad habit. Even though the text was left unread for 10 minutes, it doesn't mean they need to know, "at the grocery store looking at dead chickens sitting in the freezer." If they spam your phone all day, please run.
They Just Aren't That Into You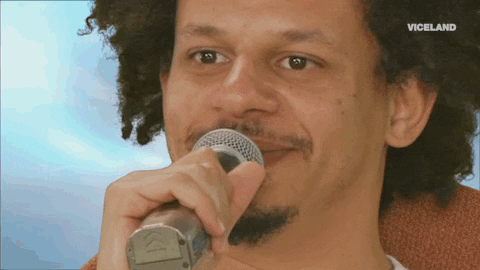 Knowing when people fall in love with you will make an entire story by itself. However, when people lie about being head over heels for you, why waste your time? Face reality here, people won't always like you. They like the idea of you. Whether you date someone or try to find someone worth dating, remember the basics. Being in a relationship with someone who doesn't share the same amount of love hurts like hell. "Sometimes it hurts you like crazy because you want to stay, but you only going to keep getting hurt," Santa Fe freshman Jess Zeef said. "After leaving you will feel so much better." It makes you question who you represent and what you stand for. You might even find yourself changing for satisfaction. Even though you believe this person truly feels like "the one," move on to the next partner.
Effort from both teams shows equal care you have for one another. But if it feels like a one-way road, they obviously use you at their leisure. Both of you need to give the effort to see each other. "When you make efforts to hang out, plan dates, communicate or even feel like you are the only one who cares, run," University of South Florida sophomore Christian Humperville said. The next trigger comes from the big C-word. Commitment. Obviously, this word comes with a progressive relationship. Some of us truly look for our true love and others who will not commit just throw away months you could use finding your soulmate. Finally, family fills a metaphor for this. If the person you date hasn't introduced you to their family, you need to escort them to the nearest exit. They should brag about you to every person they know. Your personality deserves to be shown off.
They Are Your New Stalker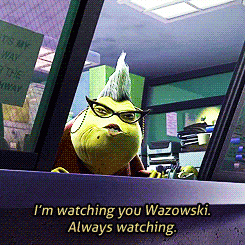 I'm guilty of falling into the deep hole on Instagram, Facebook and even Spotify when running some investigations (well, stalking) on my crush. I can't get enough of their adventures with friends and family, so I just dive deeper into their life. To whoever can resist that power, please let me in on your secret. This bad case of stalking can sometimes bump it up to the next level. This tip applies to all people, not just the psychos. Phones keep all your secrets and personal life in the palm of your hand. The Snapchat discovery story, First Date Phone Swap, shows horror stories of people snooping through strangers' phones. This only happens because people sign a contract of permission. If your mate starts searching through the phone without permission, that should make your bones shiver. That cringe or nervous pit in your stomach–you know what I am going to say–means run.
These people get obsessed with your life; they care more about your life than their own. You'll begin feeling interrogated as if sitting in a cinderblock room full of officers. Now, everyone can download an app that tracks a person's every move. "My last boyfriend tracked me and I had to tell him I was going out to get a quesadilla and he got a life 360 notification that I left my house. He yelled at me for not telling him," Zeef said. Who knows, your personal stalker probably sits right outside your window with binoculars at this time of day to watch you.
They Have…Crazy Eyes
The show "How I Met Your Mother" gave me this advice by the age of five and won't let me down later. When staring into the face of insanity, you can see it within their stare. The spirals will replace the pupils and fill the white space to the edges. Emotion shows naturally through a person's eyes. People will look at me and say, "Not that look again."
What do the crazy eyes look like? You can typically feel them dig into your soul or detect it through a resting face. At a normal state, the whiteness presents a visible surrounding the iris. The person might look shocked or excited. However, if their face shows no emotion and you can see the swirls spiral, run. Be careful how you leave though, they may trash your apartment looking for the keys.
They Like to Party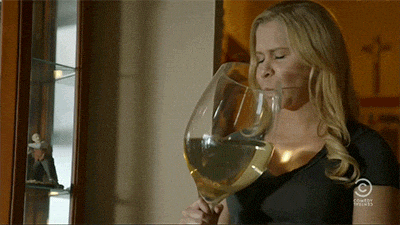 A good find at a fun club doesn't mean your partner will always as be fun. You can't blame the excitement of meeting someone on the dance floor. I love to party. Therefore, this type crosses my path pretty often. Sadly, I can't lose any time during my three years of college before my life officially starts. The partiers always guarantee a fantastic night, but they trigger the crazy alert. Only a small difference separates casual drinkers and those getting hammered every night. Red flag!
Some people won't think twice downing any pill or they handle it fine in front of them. You'll take the casual drink, but binging ruins the fun. If you worry that your partner did not leave a drop for you, that should be a red flag. Don't worry–they leave at least 10 more bottles in the closet. However, after every night you spend with this person, your cash mysteriously disappears the next morning. Just don't come crying back here after the warning.
They Need Security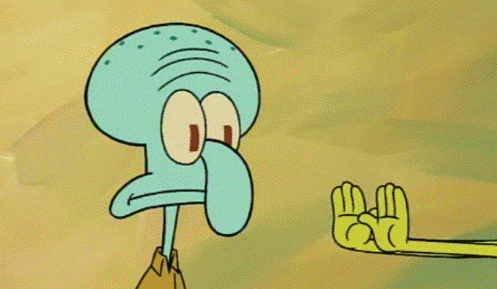 Maybe after a year of dating or sometimes just a week, your s/o turns into a needy person who drains all the positive life out of you. Someone who always plays the self-conscious card and finds every insult about themselves becomes irritating and unbearable. When looks come into the picture, you shouldn't trust the people on magazine covers (*cough* photoshop). Why can't they stop comparing themselves to an imaginary person?
Stop spending all your time making someone else constantly feel better. Normally, we love supporting the people we love. We all find a topic of disagreement, but we also find a way to accept differences. If your relationship feels like a constant battle, wave the red flag. "If you don't feel like you can bring up confrontation because they might leave you or do something to cause you feeling negative about yourself instead of working to fix it, you are definitely in a toxic relationship," University of Central Florida junior Madison Forbes said. Sometimes your partner has a toxic relationship with winning. The attention will always focus on them, and they will become upset if you don't pay attention for one minute. Am I not allowed to daydream about rolling in a pile of money? If you want to freely watch Bay Watch, see yourself out of the relationship through the front door. However, sometimes the situation can get dangerous–so stay safe.
Hopefully, after reading this, you can get on your way making some life changes. If you're single and ready to mingle, don't forget these key tips… or else your in for a ride.