Have you ever wondered how you could make money writing beautiful poems that move people? No one seems to talk about what it takes to become a published poet because it usually doesn't fall into a "modern day success story." Yet, a career in the arts, and especially in poetry, is vital and incredible the same way that a career in math or science is.
For the poets who want to take a leap of faith, follow this guide to see what it takes to become published.
WHAT DOES A PUBLISHED POET DO?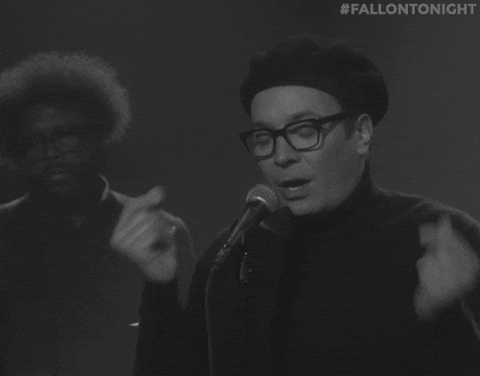 Poets are storytellers who choose certain forms of writing to create materials that would inspire and tell stories. The process can usually be long as becoming a published poet revolves around many rejections and personal work in order to truly succeed. Once poets figure out the process and have excellent revised work, the path to becoming a successful published poet seems less daunting. Here are other requirements to become a published poet:
Read! What better way to start writing than to read different kinds of poetry?
Write passionate, heartfelt and beautiful poetry
Read your poetry to others and ask for input
Promote your poetry on social media
WHAT DOES IT TAKE TO BECOME A PUBLISHED POET?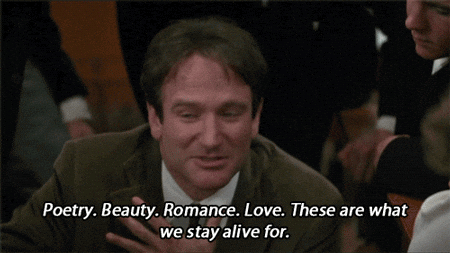 The writing field in general can get extremely competitive. You may need extra references and criteria to truly pursue this career path. While you don't necessarily need a degree to pursue this career, getting one in creative writing or English can help you boost your written communication skills. "Today, anyone can publish their work, whether that be on social media or through a self-publishing company, which is what I did. So really, it's never been easier to express yourself and share it with the world," Grant Chemidlin, author of He Felt Unwell (So He Wrote This) said. Depending on the literary publication you're submitting to, the submission guidelines and requirements are always different. Make sure you carefully read everything and edit your poetry according to what the publication is looking for. This can include cutting down length, writing in a certain style, formatting poems and constantly proofreading and editing.
Making sure your poems are copyrighted and protected is also important. Usually, most literary works, including poetry, are automatically copyrighted once written down or transferred in a concrete form. However, registering your poetry with the U.S. Copyright Office can provide you protection from infringement. Registering the copyright of your poetry can ensure that no one can plagiarize from you in any shape or form.
WHAT YOU SHOULD KNOW ABOUT BECOMING A PUBLISHED POET?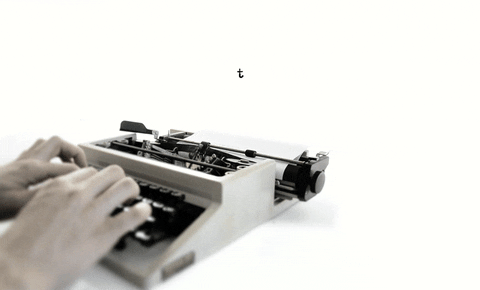 While this can be very flexible depending on the poet's needs and desires, here are some breakdowns you should know about:
1. WHAT INCOME WILL I EARN AS A PUBLISHED POET?
Income varies depending on where you decide to submit and publish your work. Sometimes, literary magazines don't offer you money for submission or may do so in the form of a prize. If you aim to publish a poem book, then the income depends on the advance for writing the book and a percentage of royalties on net profit from each book. Most poets don't rely solely on their poetry's income. They usually have another career in writing or anything else they desire.
2. HOW MUCH WILL I BE EXPECTED TO WORK AS A PUBLISHED POET?
Being a poet can be very flexible or not; it's really what you make of it. Poets have constant thoughts about stories that desperately want to be written down. Poets may set a schedule when it comes to writing, or they can completely let the writing flow out of them whenever inspiration strikes.
3. WHAT WILL MY WORK ENVIRONMENT LOOK LIKE?
Poets can write anywhere, whether that's in a tiny coffee shop nearby or in their office. A poet's ideal environment is peaceful and allows them to have writing tools on hand. Sometimes poets like to think of poems in their head and write them down later, which totally works too.
4. WHAT DO I NEED TO KNOW ABOUT THE FUTURE OF PUBLISHED POETRY?
With the power of social media, a poet's career already seems to be improving more than it was ten years ago. Poets who have a major platform on social media are getting new coverage, brand deals, contracts with publishers and are finding new, innovative ways to make money.
KEY SKILLS YOU NEED TO BECOME A PUBLISHED POET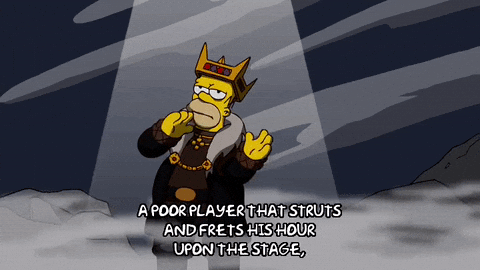 1. Be passionate and persistent about your work
If you aren't passionate about writing poetry, then what are you doing? The same goes for persistence. To become a successful published poet, these two qualities are hand in hand. "Like it or not, it demands we go back to our roots; to the power of words and how a string of them can mean something different to every set of eyes that reads them but the oneness is the same," Leah Stone, author of Dig Yourself Up and This Way Queens said. Without passion, you'll find that your readers will lose interest and you will lose writing opportunities. Just like the commodity of rejection, the persistence should be higher because that will give you more chances of finding the right literary publication for you.
2. Build up your social media platforms
Without a proper platform and a consistent growth of followers, it will be difficult to advance within your career. If you want your poetry to sell, then finding an audience willing to purchase your work is critical. "Facebook and Instagram give a user insights into all kinds of analytics, from popular cities to most profitable times of day to post. All the information is there as long as you can create content that is relatable and turn it into paying customers. That part is not as easy," Stone said. You can always go for the route of self-publishing if you don't have this following quite yet and work up to it.
3. Proofread and edit your work before submission
This is critical. Make sure you get a couple of pairs of eyes to read your work and make suggestions on how to edit your poems. If someone doesn't feel immersed in the poem or can't understand what you are trying to say, chances are other people won't either. "Write the poem. Tell the story. Put the pen to paper, and the words will come. The rest will fall into place when the work can speak for itself," Alison Malee, author of Shifting Bone, The Day Is Ready For You and This Is The Journey said. Looking for typos and making sure the structure and flow of the poem is exactly how you want it to be read is important too.
4. Writing skills to tell a story
Perfecting writing may never be a thing for any poet. It takes years of learning how to write grammatically correct and properly execute literary devices within their poems. Good poetry, especially modern poetry, derives from its way of telling one's stories and are more important than grammatical structures. "Poetry is important because it's adaptable to the time it's being written in. Often our first encounter with poetry is at school with writers from a different era. I think that's the strength of modern poetry— it's written in a way that the readers of today can understand and relate to," Zack Grey, author of To a Girl I Haven't Met, Dear Midnight and The Space Between Us said. Writing becomes a breeze when writing from the heart.
REVIEWS
"To me, the best and most important poetry is the kind that slaps you in the face一when you cannot believe how seen and heard you feel by the words of some stranger you've never met. When a poem can do that, when it can make you feel just a little less alone一it's magic," Chemidlin said.
"I think poetry is important for the same reason that I think feeling is important. Poetry is messy and insecure and honest and glorious. Our self-portrait spelled out. All of our unspoken moments, awkward silences, achings playing in the soft light. Calling themselves 'new.' It's hard to find anything else so uniquely ours and yet in earnest to be given away. It's all of our very best and very worst parts, and it's hella beautiful," F.D. Soul, author of Between You and These Bones said.
"Poetry is important to me because it's a little bit different from storytelling like you do in novels. Poetry is about connecting with the reader on an emotional level and the joy or comfort it brings them from knowing that someone else out there has felt the same things they are feeling. I know this because I receive letters from all around the world describing the feeling. I've been able to publish by focusing on creating that emotional connection through my writing," Courtney Peppnell, author of the Pillow Thoughts series said.
"Poetry is a thread between everyday occurrences and the unsung beauty that can be found in the mundane. It reminds us, sometimes on our darkest days, of what exists in the cracks if we take the time to explore and examine it a little further," Malee said.