"I'm a slow learner, it's true. But I learn." Admittedly my favorite quote by a fictional character (Sansa Stark, "Game of Thrones"), these words deeply resonated with me since the moment I first heard them onscreen. A newly reinstated Lady Stark confronts Lord Baelish, the man who once freely manipulated her. She then says these powerful words as she unavoidably recalls the terrors she once endured because of him.
For me, her inability and uncertainty with self-discovery felt all too familiar.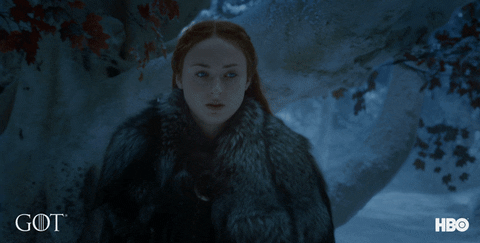 I didn't really figure out what I wanted to pursue until junior year. I took a considerable amount of time stepping out of my comfort zone in terms of extracurriculars in college, let alone class. And I'm talking a long time–two years exactly. Before then I was only really involved with a multicultural student organization, a group I'm still very much a part of and love immensely.
Still, something was missing. I had friends and was comfortable in my sorority (which I joined late as well). None of the subject material from any class my freshman and sophomore year really pushed me to dive deeper. I never felt the urge to do more than what was required.
Then I stepped my Shakespeare and Film class the first day of my junior year.
I came in reasonably interested after reading the syllabus. But I quickly realized once class began how much more stimulating a subject can be when it taps directly into your passion. My attention was undivided, my pen ready for every class and my eyes glued to every film screening. My professor was one of the kindest and encouraging mentors I've ever met.
Every few weeks we began a new film and after we participated in lively discourse. We compared Shakespeare's texts to other adaptations, presented individual research and held frequent discussions. I can't remember pouring more effort and heart into a final paper as I cross-examined the matriarchs of Julie Taymor's "The Tempest" and Ralph Fiennes' "Coriolanus."
Here, my once-extinguished passion for theater/film was rekindled.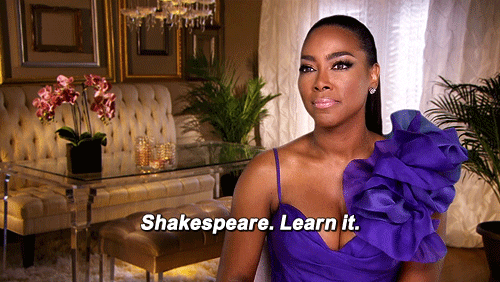 It is now only growing stronger in addition to Here, my once-extinguished passion for theater/film was rekindled.. I took this motivation and auditioned for a play for the first time since freshman year of high school. The excitement of doing something new finally outweighed the fear of the unknown or not fitting in. Performing in "The Wonderful World of Dissocia" and getting know some really wonderful, welcoming individuals in theater will forever be a cherished highlight of my collegiate experience. So much so, I let boldness win once again the following semester as I performed in "The Father."
Since George Washington University canceled almost every in-person class for the fall, I can only guess the same goes for student productions. However, I'm now minoring in Film Studies. I fully plan on getting back into theater the second I'm back on campus in the spring. I obviously regret not participating in student theater and pursuing film sooner. But I find solace in the fact this experience proved to me how much I want to continue being part of such an art.
There's no specific point in your life where you absolutely have to figure out what you are most passionate about.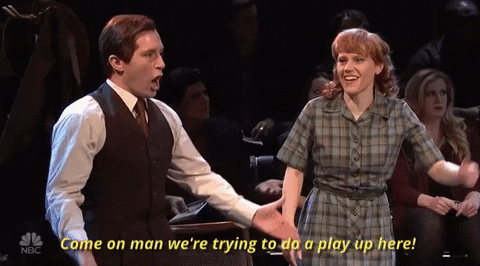 Equally, there's no specific point where you have to pursue that passion, despite what the education system tells us. I find demanding that a high school senior pick a career to be pretty intense. Take this as a sign to relax, step back, and think through what you want out of your college experience. Don't know? That's okay. But I hope this inspires you to never stop exploring and tapping into anything that makes you curious.