Culver City nonprofit organization, "No Limits for deaf children and families" recently celebrated their 25th birthday. Founded in 1996 by Michelle Christie, Ed.D, No Limits creates a fun language-enriched environment for children with hearing loss to develop communication skills, literacy and creativity. How?
Through none other than the magic of theatre.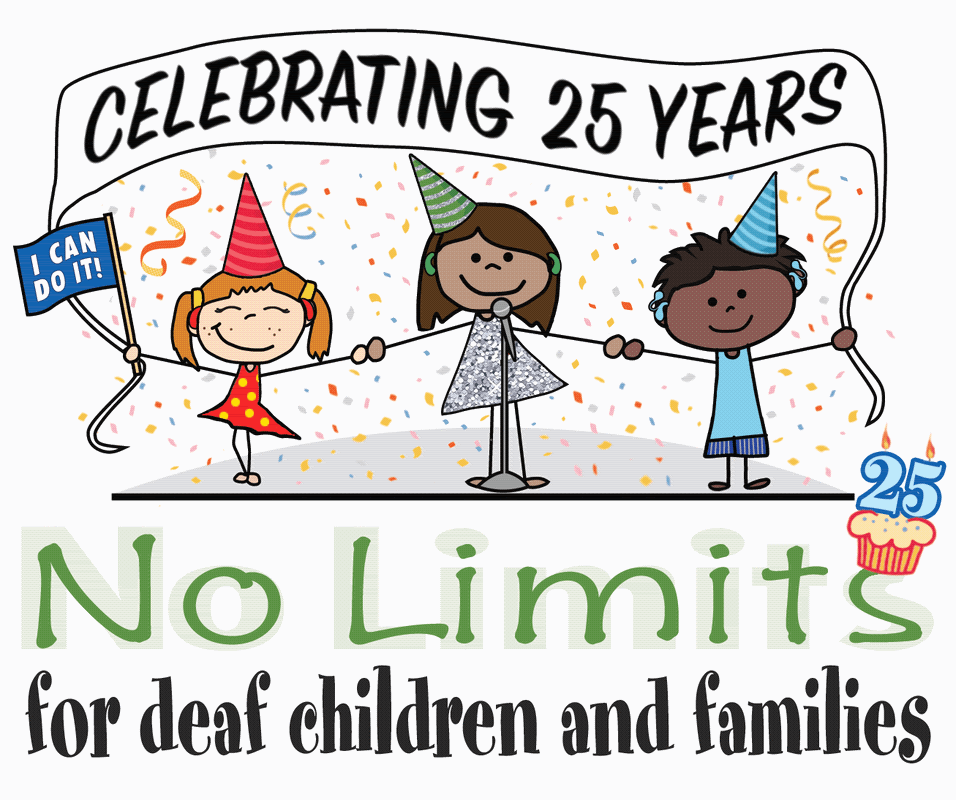 On the day of their anniversary, five individual Saturday events engaged both young children as well as parents, advocates and health professionals. Over Zoom, kids started the day with a birthday celebration and watched a magic show with L.A. magician Joel Ward.
These enchanting events then paired with an insightful talk about advocacy from author and psychotherapist, Rebecca Alexander. Following that, a thoughtful and reflective panel gave prominence to people with hearing loss. To end the day on a high note, award-winning actress and comedian with hearing loss, Kathy Buckley, led an hour-long comedy show.
We caught up with founder, Michelle Christie, Ed.D, to discuss 25 years of advocacy for deaf children, confidence-building theatre performances and their vision for the future.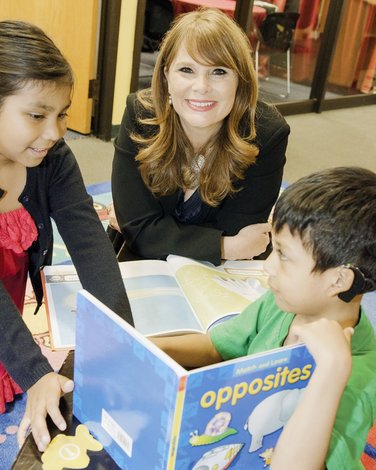 IB: Congratulations on 25 years of leading No Limits for deaf children! What inspired the idea to connect speech development for deaf and hard of hearing children to the art of theatre?
MC: I was working as a teacher when I met a seven-year-old little boy named John with, at the time, a very limited language. What most resonated with me is that he had no confidence. He knew the answers, but wouldn't participate. I then found out from his family that he loved music. I brought in the Bad CD (his favorite from Michael Jackson), blasted it up really loud and gave him a microphone. We laughed as we tried to dance and do the moonwalk. Ultimately, we started to communicate through music! I started bringing more props and costumes to class to act out the stories he needed to understand.
That summer, I began our first theatre group so I could help deaf children learn to communicate with confidence. I gathered a cast of children to perform in an original play. It was terrifying considering I hadn't done anything like it before. But after the first rehearsal, everything changed. The kids saw peers with similar challenges and noticed they were all a part of the same journey. They were not alone. The day of the show was incredible. The kids were professionals, underwent 80+ costume changes and performed with everything they had. It was the most inspiring day of my life. The people in the audience were cheering, roaring and giving a standing ovation. Afterward, the kids grabbed their playbill, and everybody was hovering over them for autographs. We were able to connect the community and these kids together… a truly magical moment.
IB: In terms of your nonprofit's goals, what are the benefits of printing playbills versus regular programs?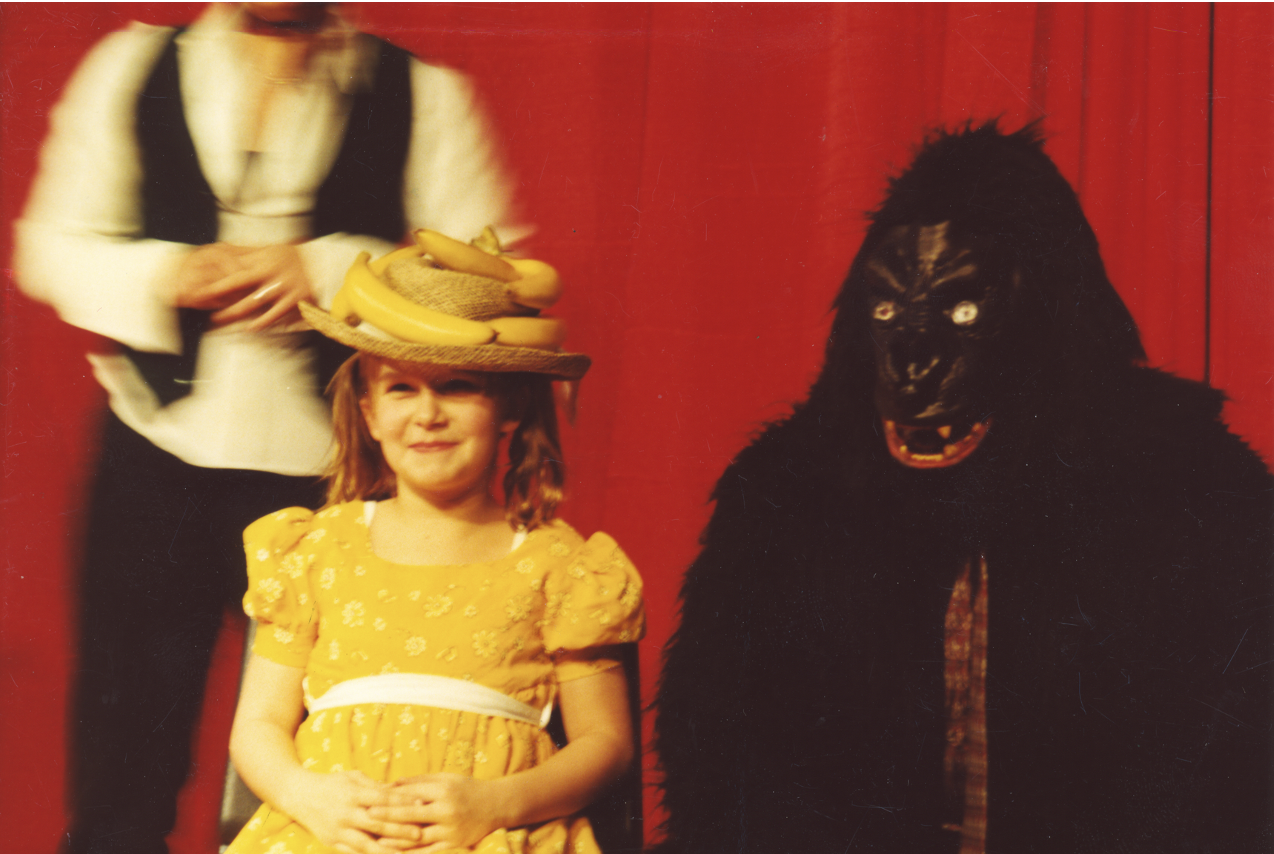 MC: I purposely made a professional theatre playbill, not just for people to know who was on the production team, which was important, but to deliberately have bios for every deaf child with a picture of her/him. The bios talked about what the kids like to do. It wasn't about their hearing loss, but rather just treating them like they were any other child. They like to play soccer, play video games, watch TV, etc. So, if someone was in the audience who had never met another child with hearing loss, they could look at these children and say, "Oh, they're like my own child. They're no different."
IB: Tell us some of your favorite accomplishments the organization has made thus far.
MC: Three years ago we performed at Carnegie Hall! That was an accomplishment I didn't see coming 25 years prior. Another accomplishment is providing the tools for our deaf children – 91% of which live below the poverty line – to graduate not only from high school but from college. Just seeing that if you provide the resources and give them the confidence to believe in themselves that they can do anything; they can not only succeed in school but in life.
To me, watching that journey is something that I cherish. And another accomplishment is that we started out of Los Angeles and now we're an international organization. We're helping families from different countries learn what they can do to help their children at home. So that's something I'm very proud of as well.
IB: Your international theatre program is the only one of its kind that produces original plays for deaf and hard of hearing children. Who writes the scripts?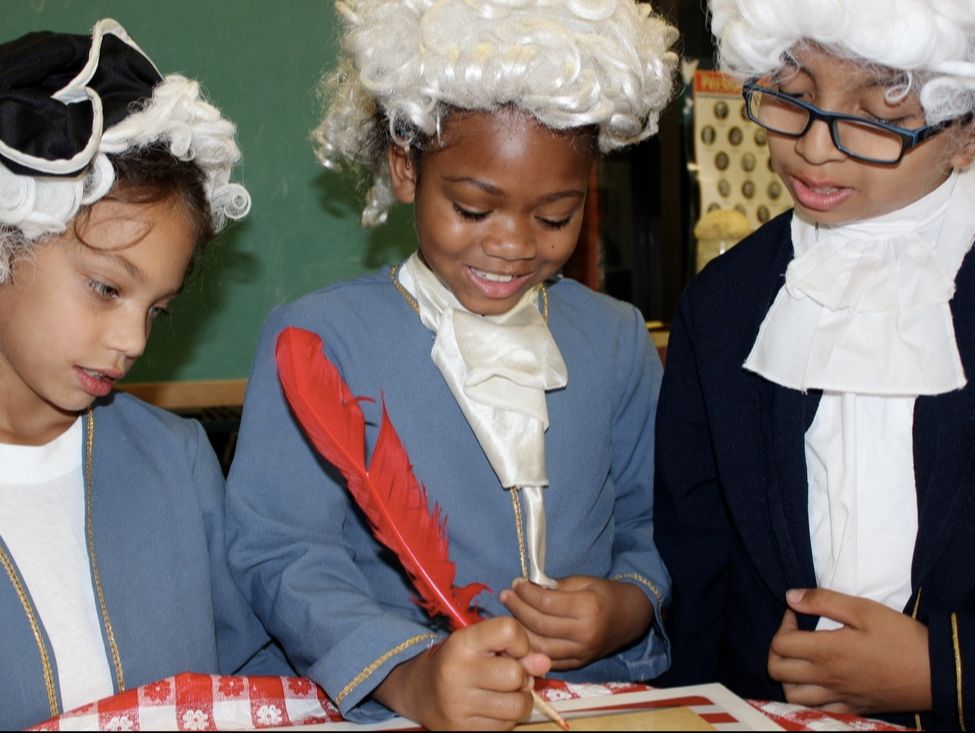 MC: Originally, I wrote the first play. Then I asked a friend, F.J. Pratt, who was writing for Frasier if he could help me write a play. So, I've recruited workshop team members to help me along the way. But our scripts are a bit different in that there are no lead characters. And additionally: no auditions. I didn't want any child to feel like one was better than the other based on their ability. We also incorporate key messages in the play, such as "hard work pays off", "find humor in life", or "mistakes that worked right". In fact, through the years we've had more input from our children for the scripts. We have a show called, "Silent NO MORE", where the actors collaborate with me to write their story – a monologue – and they share on stage what it's like to have hearing loss. It's very powerful.
Another fun thing about writing the scripts, for me, is that since I'm an educator and a teacher of the deaf, I can use the scripts to create a learning opportunity for their speaking and language skills. Some of our kids cannot hear certain sounds based on their hearing loss, such as the high-frequency /s/ sound. So, I can change the character's name from say, "Sam" to "Bob". And throughout the play, I'll actually change any lines based on the needs of the child.
IB: I first came across No Limits as a student at UCLA through the HOOLIGAN Theatre Company's 24-Hour Musical (Shrek, 2018). What has the children's experience been interacting with college students?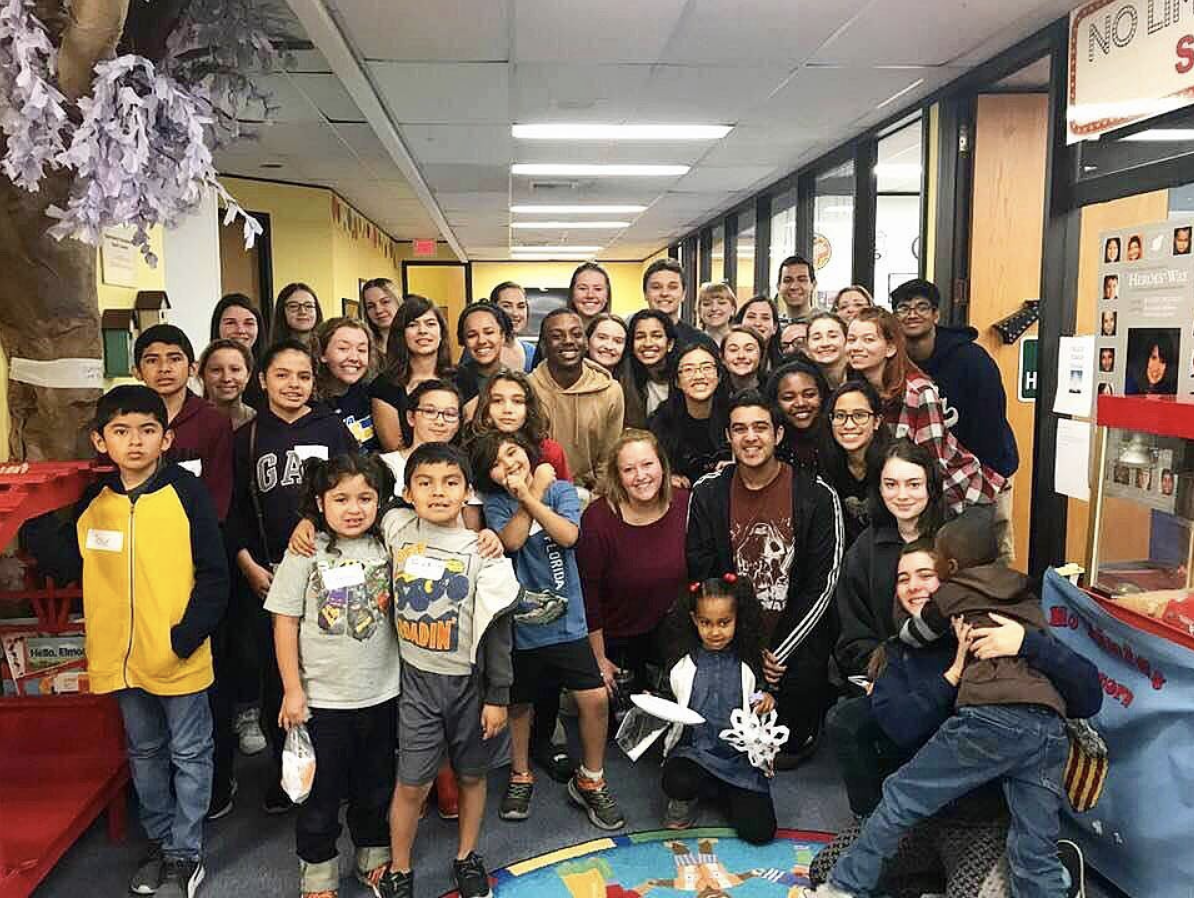 MC: I'm such a big fan of UCLA and all the colleges doing so much to give back to the community. And the HOOLIGAN Theater Company's 24-Hour Musical is one of the most fun fundraisers we've had. The UCLA theatre students come to our educational center with such enthusiasm, compassion and curiosity to understand the needs of our children. That means so much to me as the founder of a nonprofit. The best part of all of this is that the kids felt extra special. They make new friends and see people who believe in them. So that's priceless. I can't wait for us to return to UCLA HOOLIGAN's 24-Hour Musical. They have truly changed lives with their fundraising efforts.
IB: A musical put together in 24 hours is a recipe for vulnerability, spontaneity and humbling mistakes. Has watching live theatre like this encouraged the children towards public speaking?
MC: The children live love theatre, as well as performing on stage. When we first started rehearsing and all the kids were on stage, we told them that those empty chairs would soon be filled with lots of people who will be watching them perform with confidence.  They nervously asked, "People are going to come see me?" to which we responded, "Yes, they are coming to see you and to be inspired by your talents." And we've come a long way from our first show to 25 years later as we have performed at Carnegie Hall.
Performing allows for spontaneity. I completely agree that when performing, there is a sense of having to trust your partner on stage and trust yourself. You have to be okay if you make a mistake and then think on your feet. I think we all need those skills in life. For the kids, watching the show is hilarious and so much fun and encouraging. Live theater makes you feel things in the moment. You don't walk away, you're not on your phone, you're really getting to engage and that's a gift.
IB: What roles are available to college student volunteers wanting to get involved with No Limits for deaf children?
MC: Volunteering is the foundation of No Limits. We need volunteers today, tomorrow and in the future. The way volunteers can participate is by going to our website (nolimitsfordeafchildren.org) and completing the volunteer application. We need graphic artists, film editors, photographers, music teachers, theatre majors, scriptwriters, etc. Volunteers help with all their different skillsets and allow us to achieve our goals.
IB: Can you share one meaningful experience from the 25th Anniversary Bash?
MC: The original cast came from our first play in 1996. Back then I didn't know how to write, produce and direct a play with deaf children. I just had this little dream. It was emotional for me to listen to them share their stories, remember their lines from 25 years ago and laugh together. We showed some footage of their scenes when they said what they want to be when they grow up followed by "I CAN DO IT!". After re-watching that, the original cast spoke about what that message meant to them. It was a really meaningful day. I realized what we are doing has an impact and even though we still have a lot of work to do, we are on the right path.
IB: What do you envision for the next 25 years of No Limits?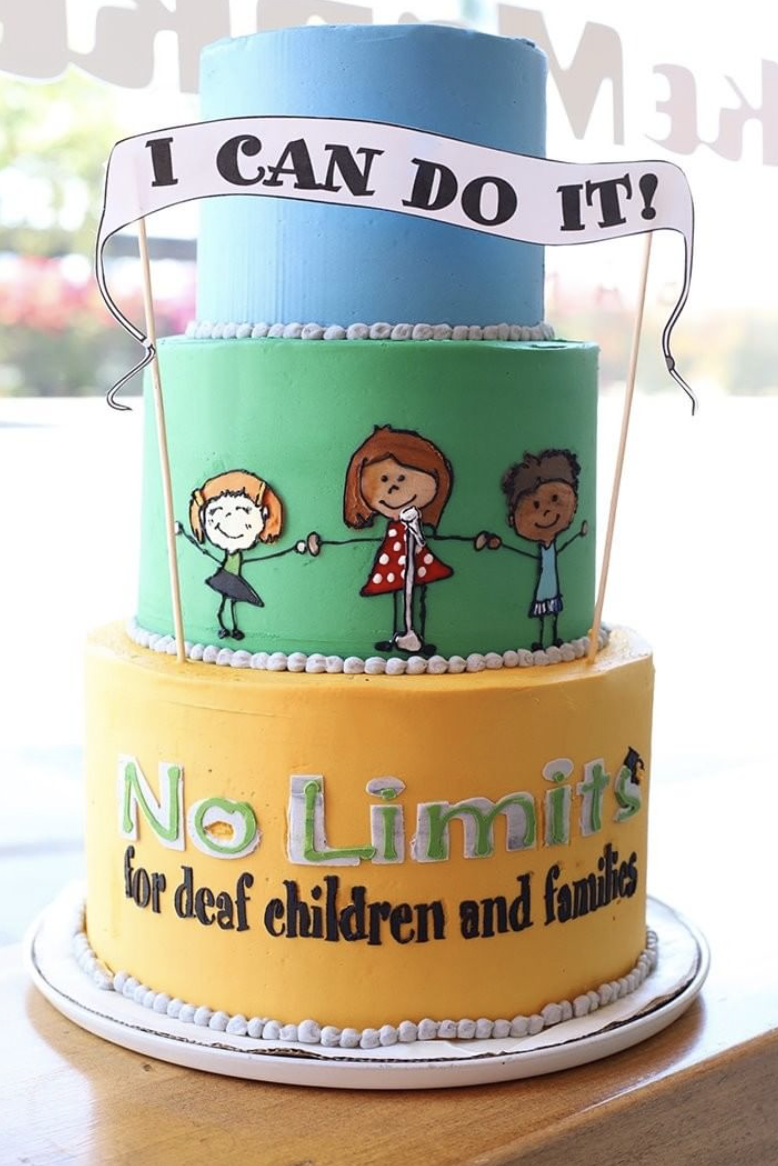 MC: I think we still have to fight the inequity in our education system for children with disabilities. There's a lot of work ahead of us. We need to provide more inclusion for our children who have special needs. So, we're going to keep fighting the fight. We're not going to give up until we reach a day where parents do not have to stress about the education system or about asking for some of the simplest things.
I'll give you an example: I spoke to a parent recently whose daughter needs her classroom teacher to wear a clear face mask in order to read lips and understand instruction. The teacher said that it was not comfortable, fogged-up and that she wouldn't wear it. The mom even offered a mask brand that doesn't [fog up]. Currently, the school is even saying the daughter can't wear a clear mask either because it's a safety issue — and yet no one is wearing an N95 mask. Furthermore, the regular masks on the child muffle her soft voice, so wearing a clear mask helps the teacher and classmates know when she is speaking. The mom feels such anguish as she's asking for something so little.
It's a really difficult time right now for people with hearing loss – children and adults. I think we all have to strive to not be a bystander to the inequity and rather be an upstander. Ultimately one of our goals is to try to make a difference in changing public policy as well as people's perception of those with hearing loss.
IB: Is there anything else you would like to share with our readers?
MC: I just want to thank people who volunteer and get involved in the community. I'm so grateful for all the people who have been on this journey with me for the last 25 years. I have found that this little dream has become other people's dreams too, and that's why we're still alive. So I just encourage people to follow their dream, help the community and give back because the results make you feel great inside. You know, that's the kind of thing we all want — to live a life with meaning.