The sights, the sounds, the smells, the drama—you love the theater. When the theater is in full swing, putting on shows night after night, making magic happen again and again, you memorize the feeling to keep internally forever. When you walk in and see the hustle and bustle of so many moving parts, cast and crew alike, you can't help but feel completely at home. Everything just seems perfect. Many on the outside looking in imagine that the beautiful actors and actresses make up the most important part of any show, but you know better. The people that step into the limelight do hold important roles, but so much more takes place. You've got a mind for organization and you want something even faster paced. You don't want just one job—you want your hands in everything. You don't want to just follow hear about the big decisions, you want to make the decisions.
The theater management major holds the path toward everything you want.
What you'll be doing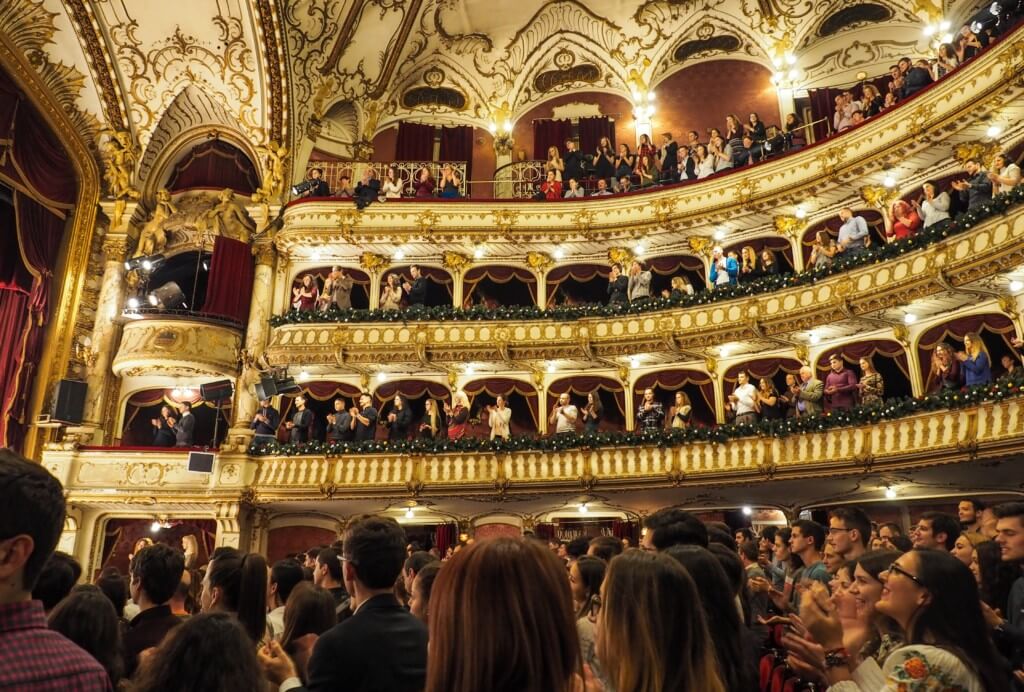 For someone with an inclination for strategy and a bold vision, taking up this major gives the best of both worlds. Managers in the theater provide a bridge between the theater, artists and audiences. They take the tools of business (management, marketing, financial accounting, operations, negotiation) and the tools of community building (fundraising, volunteerism, partnership) and use them to keep a theater in business and running healthily. As a theater manager, you will understand the legalities, sales and finances of a theater in order to promptly assess its monetary needs. You will fundraise, negotiating with the community to support your theater. And you will also understand the actors', directors' and production members' roles in order to work with them to ensure each show runs smoothly. The theater management major focuses on providing students with everything they need to lead others in the artistic sphere of theater as well as teaching how to strategize for the business side of the theater. You learn about every aspect of the theater, every job and production concern and how everyone's roles tie into and affect each other. You'll also learn about the theater's more practical (financial) needs and how you'll help meet those needs as a member of management
The classes you'll take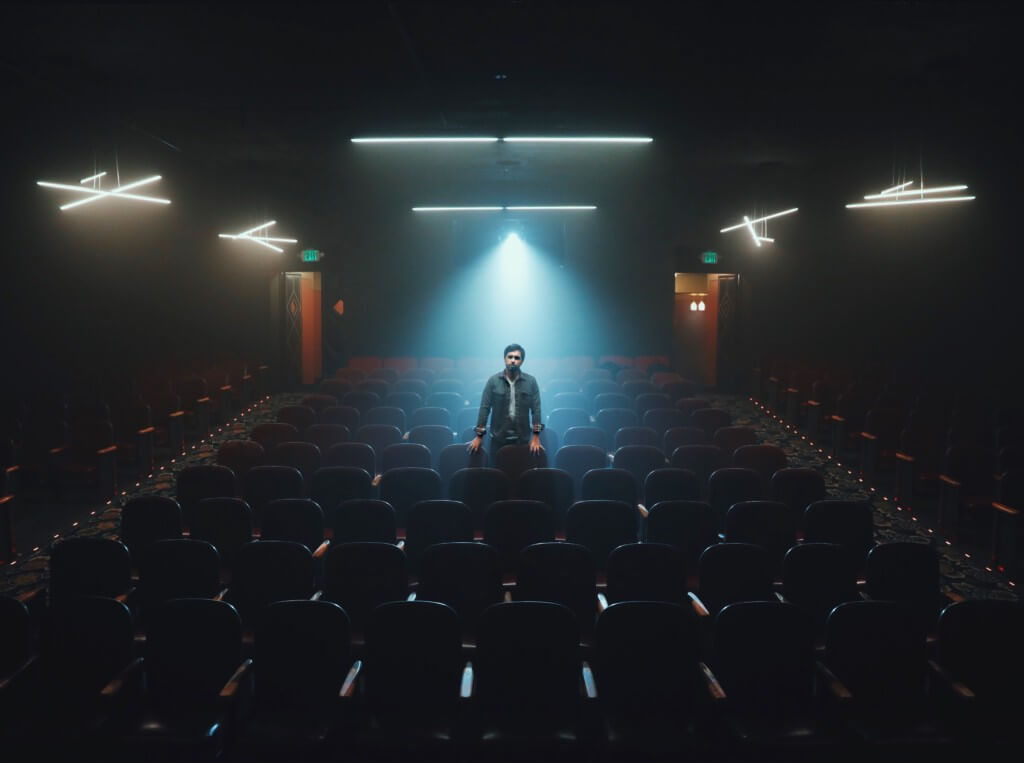 Fundraising: Theaters only make a portion of their money from earned income (like ticket sales and gate fees), so they often need contributed income to cover the total costs of their work. You will learn to increase revenue and donations through fundraising.
Leadership: Learn about every role you'll likely have under your responsibility and how you may serve and contribute to them as a manager.
Communications & Customer Service: Learn strategies and tactics to connect with the community around you to increase the number of long-lasting supporters of your theater
Legal and Business Issues in Arts: Learn about contemporary issues and changes in the law that affect the success of the arts, especially a theater.
Marketing: The study of marketing and publicity strategies, concepts, designs and implementation plans used by performing arts organizations to attract and maintain a loyal customer base. The course will explore contemporary trends in bringing art and audiences together.
Internships for this major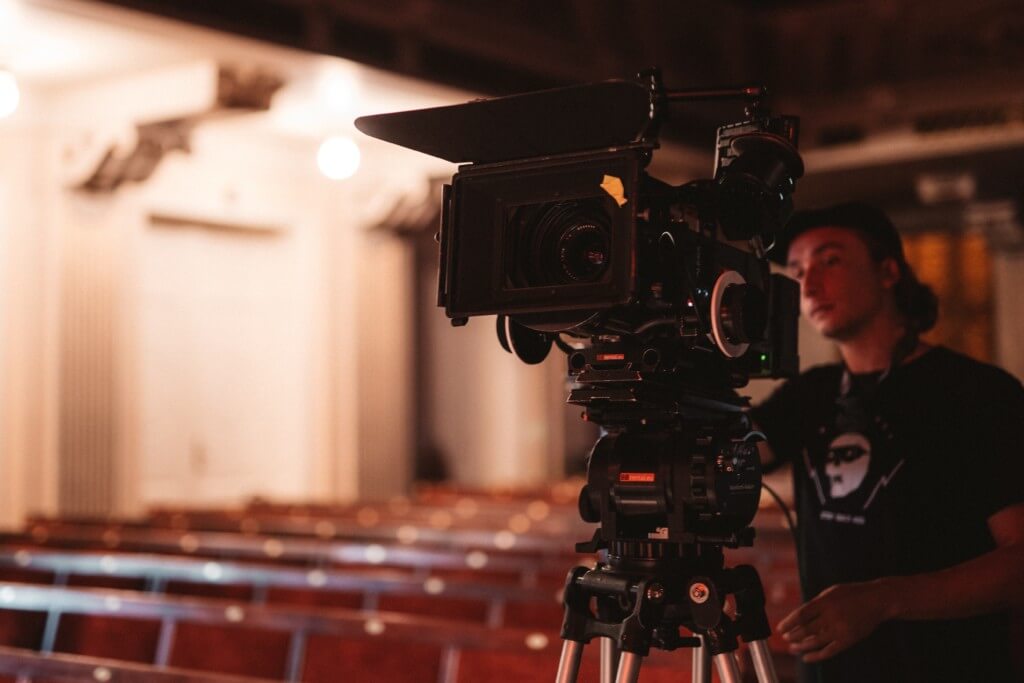 As a theater management major, get ready to pack up and take your career to a big city. Theater management—or working in theater at all—definitely has its difficulties. Companies want fresh, educated minds but value those with years of real-life experience. Therefore, at some point in your theater management career, you will work for free or very little—all in the name of gaining experience. Cue internships. Intern with companies in California like A Noise Within Theatre that puts interns to work, having them participate in every department. The organization then gives them experience in contract negotiation, budgeting and strategic planning for the company's current and long-term goals. Or, check out internships in New York like the Manhattan Theatre Club, a place specifically designed for up-and-coming professionals to use as a springboard to a full-time job in theater. At MTC you'll get the chance to get down and dirty with the day-to-day work of running a theater company, with a supervisor who's got your back giving you feedback and support on the work you do. Go for any one of these internships and if you land one you'll find yourself already halfway there to getting a job in theater management.
Career Opportunities
1. Theater Manager. This comes as the most obvious place to take your degree and likely exactly where you intend to take it. As a Theater Manager, you will oversee the financing, fundraising, marketing, daily operations and public relations of the theater.
2. Director. As a theater manager, you tend to work closely with the director in order to ensure that they can focus on their job of directing scenes. The jump from manager to director doesn't seem very far when you also consider that, depending on the size of the theater, many roles of the director and theater manager become intertwined.
3. Fundraiser. Much of the work of a theater manager involves handling the finances of the theater. To work as a theater manager, you have to know the ins and outs of fundraising, as a theater leans heavily on donations from supporters.
4. Theater Arts Teacher. Why not take what you've learned and settle into passing onto to others inclined in the theater arts? As a theater manager you've learned every position and role in the theater and how to hold it all together. You have enough knowledge to fill a theater, so as a teacher you'd share some of that knowledge.
Reviews (Quotes)
1. "Our program is unique in that it focuses primarily on hands-on experience in addition to traditional classroom learning. In our first year we are placed in an assistantship office and by the third year we are leading that very office," said FSU Theater Management grad student Naomi Longshore.
2. "I've always loved theater, and as an undergrad I actually majored in Theater as well as Professional Communications. I always was trying to combine the two as much as possible to combine my two passions. Brooklyn College's program stood out to me because the classes were taken with Performing Arts Managers professionally working in New York City. I started classes about a month ago and I have already learned a lot," said Brooklyn College Performing Arts Management grad student Angela Renzi.
3. "A Theater Manager is a broad category of responsibilities. Some of these aspects include, Event or Performance Management, House Management, Artistic Management and much more depending on the type of theater one is running. Theater Management is most akin to other not-for-profit management. Like many other professions, most Theater Managers don't start out as management, but started in a specialty area," said seasoned Theater Manager Randale Nunley.