Sometimes you can pinpoint those turning points in your life that put everything in perspective. Up-and-coming pop singer Miasha – whose first single "Everybody's Beautiful" is currently available on
iTunes
– can say she's had two of those.
The first came in the form of a huge life decision.
Miasha
always knew performing was in her future, so she honed her pipes at prestigious performing schools like the Professional Children's School in New York, Interlochen National Arts Camp in Michigan, Manhattan School of Music and American Musical and Dramatic Academy (also in New York).
Miasha eventually realized that as awesome as these opportunities were, school just wasn't for her.
"It was
one of the hardest moves to make
because of the pressure of getting into these schools," she said. "I wasn't comfortable and I knew I had to leave."
If Miasha was going to get exactly where she wanted to be, she knew school was only going to hold her back.
"The way that my voice sounded was very big and loud and resonant," she said (a sentiment she proved on "Everybody's Beautiful"). "I didn't know what to do with it so I was pushed into opera and classical music. When I went to those schools I realized it wasn't working.
I wasn't feeling true to myself.
Her true self is more of an Adele-type with a
"strong, powerful voice."
Miasha said she likes the idea of singers "speaking directly to [her]" and cited Adele, Whitney Houston, Barbara Streisand, Annie Lennox and Tina Turner as women she'd like to emulate.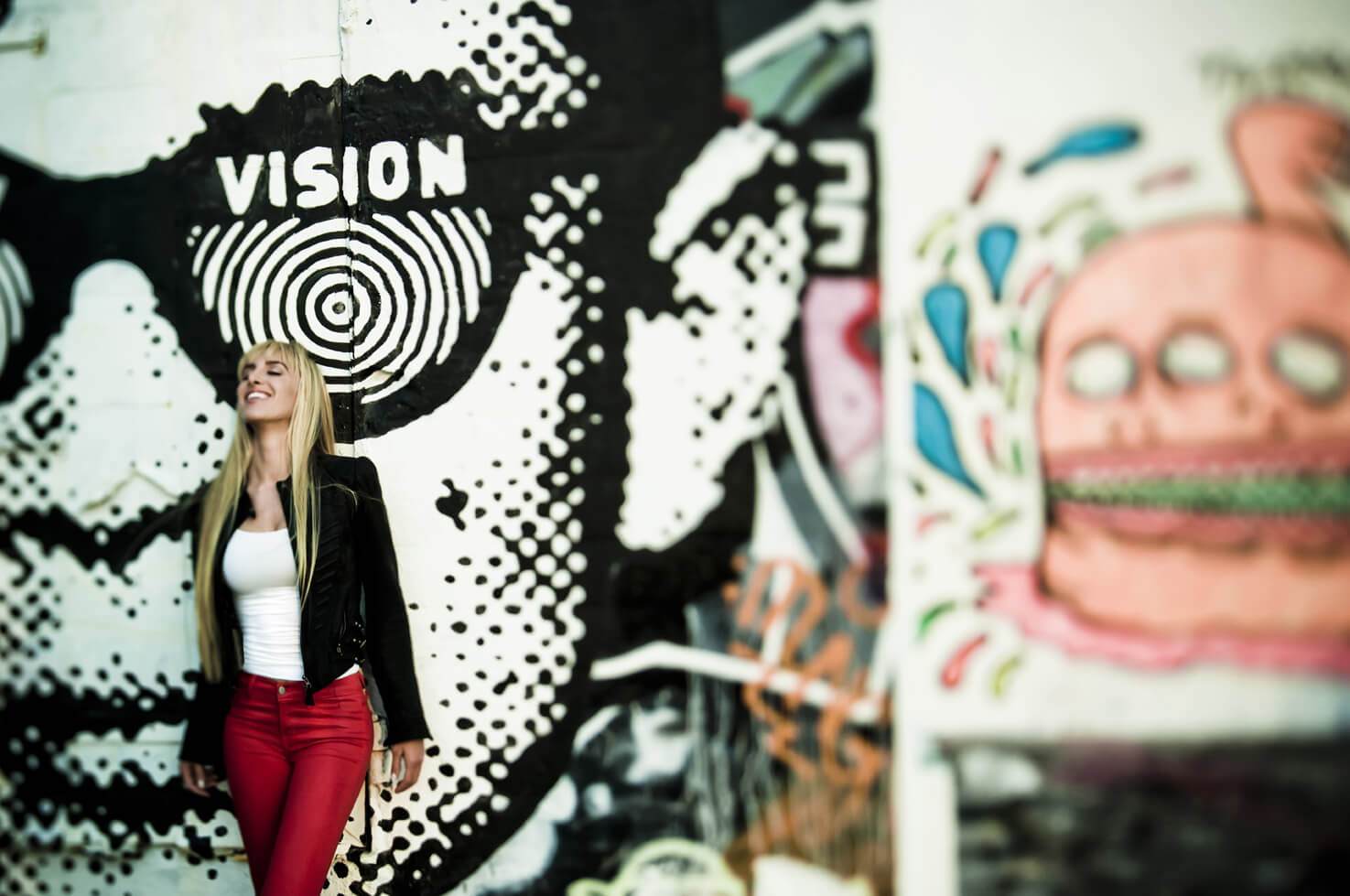 But to do that, she needed one more big push. Miasha briefly left The Big Apple three years ago to embark on a search for her true voice. She found that answer at, wait for it: Burning Man.
For the uninitiated, Burning Man is a weeklong annual music festival held in the Black Rock Desert in Nevada. Miasha's transformative experience happened at the temple that is traditionally burned down during the festivities. She wrote "give me strength and direction" on a temple wall (representing personal and vocal growth), and the temple obliged.
"Watching the temple burn was a huge slap in the face,"
said Miasha. "I'm very visual so seeing something that dramatic led me back to New York and helped me find my authentic voice."
Once back home, Miasha hooked up with Constance Hauman, a professional opera singer and her vocal coach since she was 17, to begin working on something new. The first taste of this collaboration is "Everybody's Beautiful," an upbeat electro-pop celebration of individuality.
"We wanted to make an anthem that speaks to everybody," said Miasha. "There are some bits of house music with a little bit of dub. There are some rock elements. It's really strong and speaks to what I've gone through in the last three years."
We'll see the culmination of Miasha's journey by the beginning of next year when she hopes her full album will be finished. She promised that
the album will reflect "both sides of herself"
with half playing like "Everybody's Beautiful" and the other being "darker, grittier, sexier."
We'll find out what all that means eventually. For now, Miasha leaves us with the lesson she learned from her quest to find her voice.
"Own who you are and go full throttle with that," she said. "Stay true to yourself. It opens up a lot of possibilities."