Mary Wetherbee cherishes every moment she can spend outside and feel the sun on her face, because she never knows when she will get another opportunity. Although she loves watching the plants and trees grow greener week by week in Trieste, the little neighborhood she lives in within Rome, Italy.
She cannot go more than 200 meters from her front door to admire it.
And she always remembers to bring her passport with her when she goes outside, just in case the police stop her–because the home Wetherbee lives in does not belong to her. Trapped in an apartment in Rome, Wetherbee lives with the Italian family she works for during one of the strictest lockdowns in Western history, thousands of miles away from her real home in Bala Cynwyd, Pennsylvania.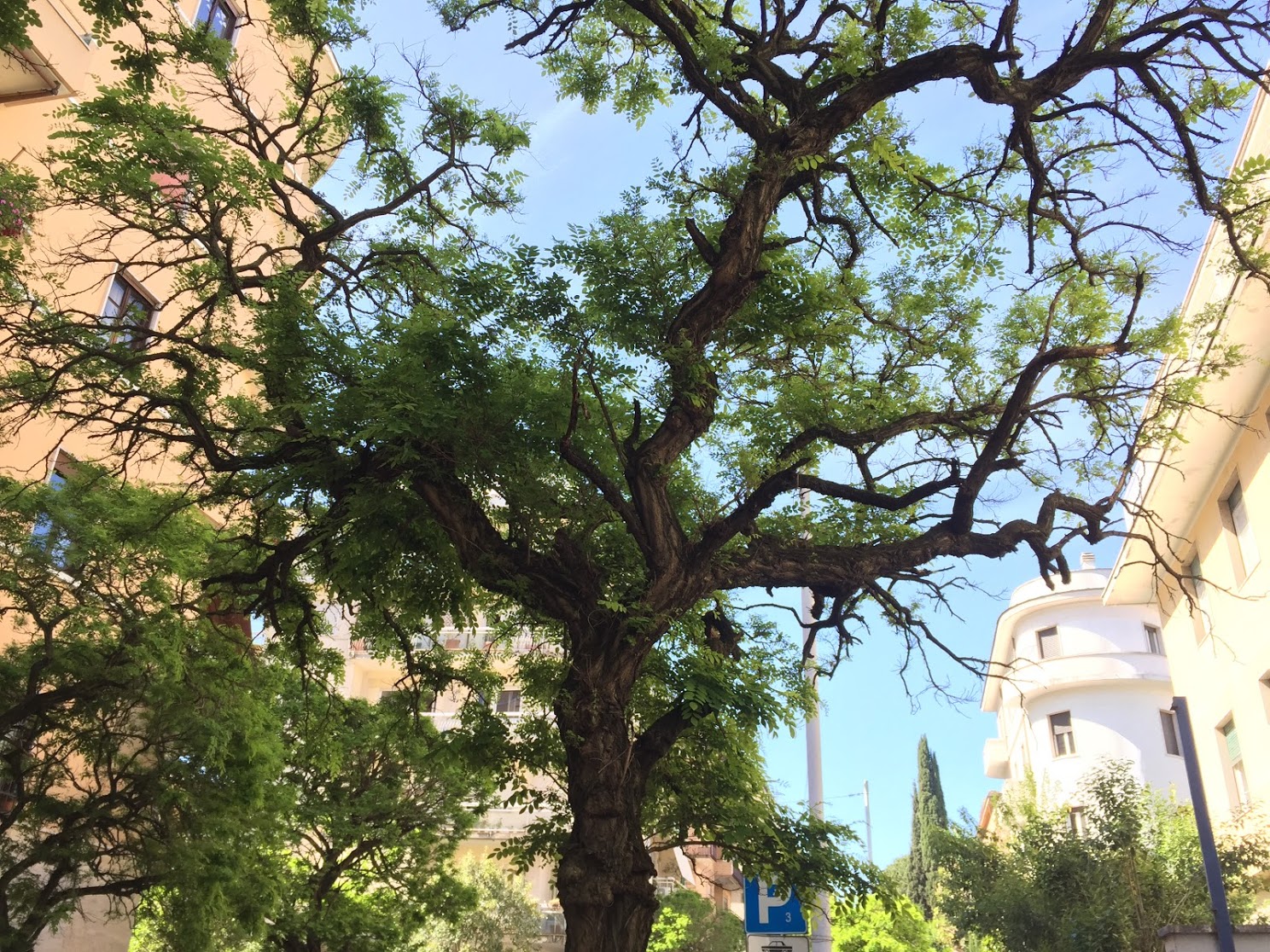 Wetherbee, a 20-year-old American au pair, decided to take a gap year from art school in the United States to live in Italy. In July, she traveled to Europe with plans to embark on a life-changing experience to ultimately figure out what she wants to do with her future. Upon arriving in Italy, Wetherbee spent her days chasing after energetic children in the summer heat and learning how to navigate her way through a foreign country. Nevertheless after five months in Europe, Wetherbee absorbed so much of the culture around her that sometimes she even dreamt in Italian. She felt confident she had finally figured out how to thrive as an au pair and prepared to start working for a new family in Trieste in January.
However, at the same time the coronavirus silently permeated throughout the world and Italy quickly transformed into the pandemic's European epicenter with more than 601 deaths per day by March, forcing the country to go into lockdown. Wetherbee soon found herself stuck in an apartment building she had moved into only two months ago with a family she just met, confronted with challenges she never expected she would have to face when she packed her bags last summer. During quarantine, Wetherbee struggles with her sense of self, loneliness and mental health in a home where she sometimes feels like a stranger.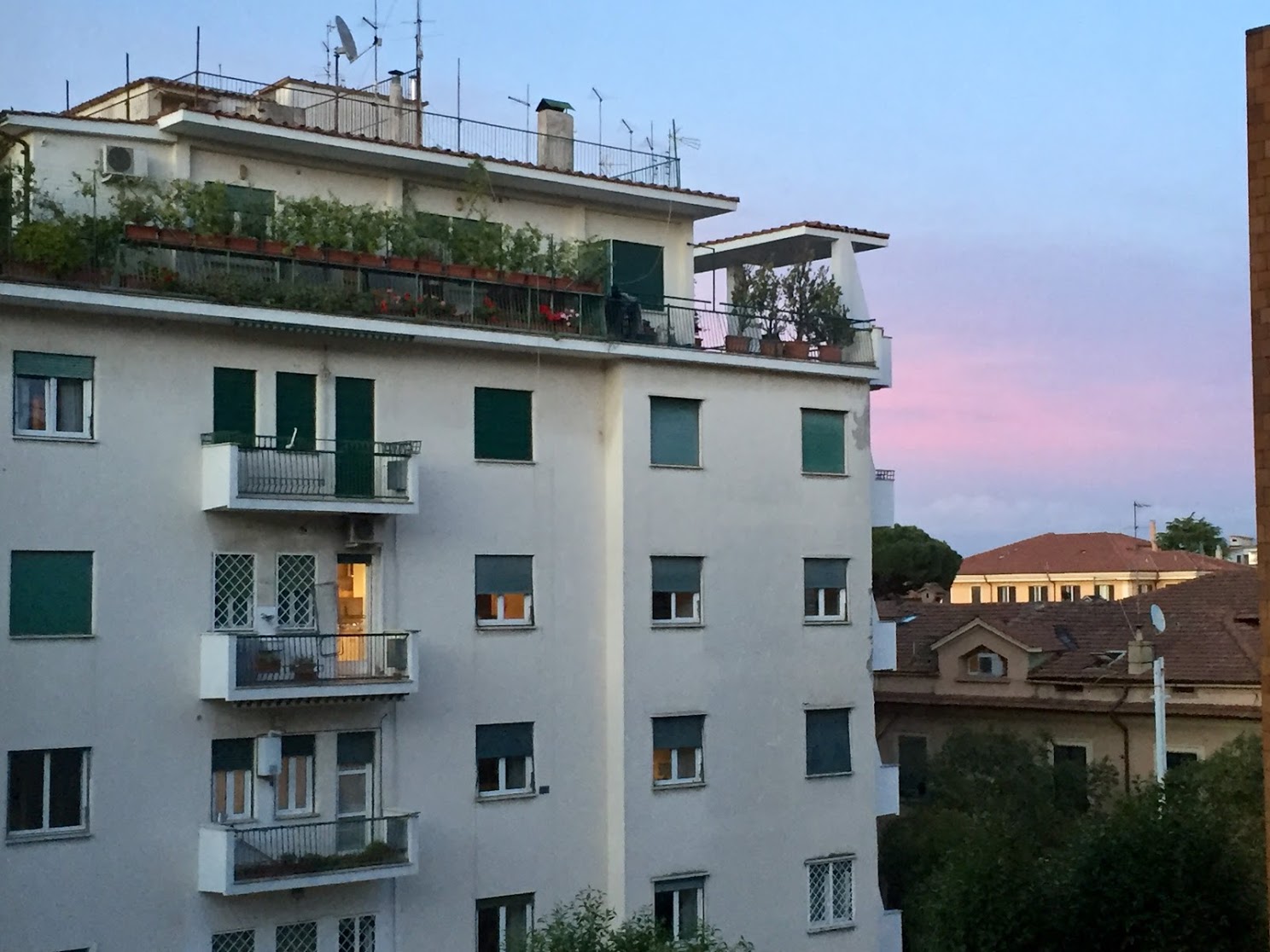 At one point, Wetherbee felt so isolated that she began to forget her own identity.
When you're away from home for so long, it's hard to remember what normal was. "I actually felt like I was starting to lose myself, my literal self, because I'm in a room that's not my own," Wetherbee said. "I can't do anything I want during the day. I can't go outside to places I want to go. My room isn't decorated the way I want it to be, it still has kids' art on the walls; I really felt like I was starting to lose my whole self." By the fifth week in quarantine, she felt completely numb to her emotions. It began to hit Wetherbee how much this experience will affect her.
Chico Harlan, The Washington Post's Rome bureau chief, feels certain the loneliness in lockdown will cause an epidemic of mental health problems after speaking to the expert psychiatrists advising Italy's government. "They're very confident that this will set off issues. It might not be obvious, it might not be a suicide spike, but it could be other versions of trauma that go through," Harlan said. "And I think that it is the trauma that changes everything, people start to have dreams about this stuff or their stress levels are higher. How can they not be? And that will affect things." It's hard to predict what will develop in the future.
However, these moments do not generalize Wetherbee's whole time in quarantine. She has discovered ways to connect and heal herself through her creativity with writing and drawing. Before she came to Italy, Wetherbee started a blog, marywetherbee.com, to document her life and help her feel more comfortable sharing her work. Now it has transformed into an outlet for her to express the complex emotions she experiences during the lockdown. On her blog, Wetherbee shares poignant poems, drawings and entries from her personal journal.
Instead of letting quarantine create a haze over her and drain out the days, writing helps Wetherbee remember how to feel again.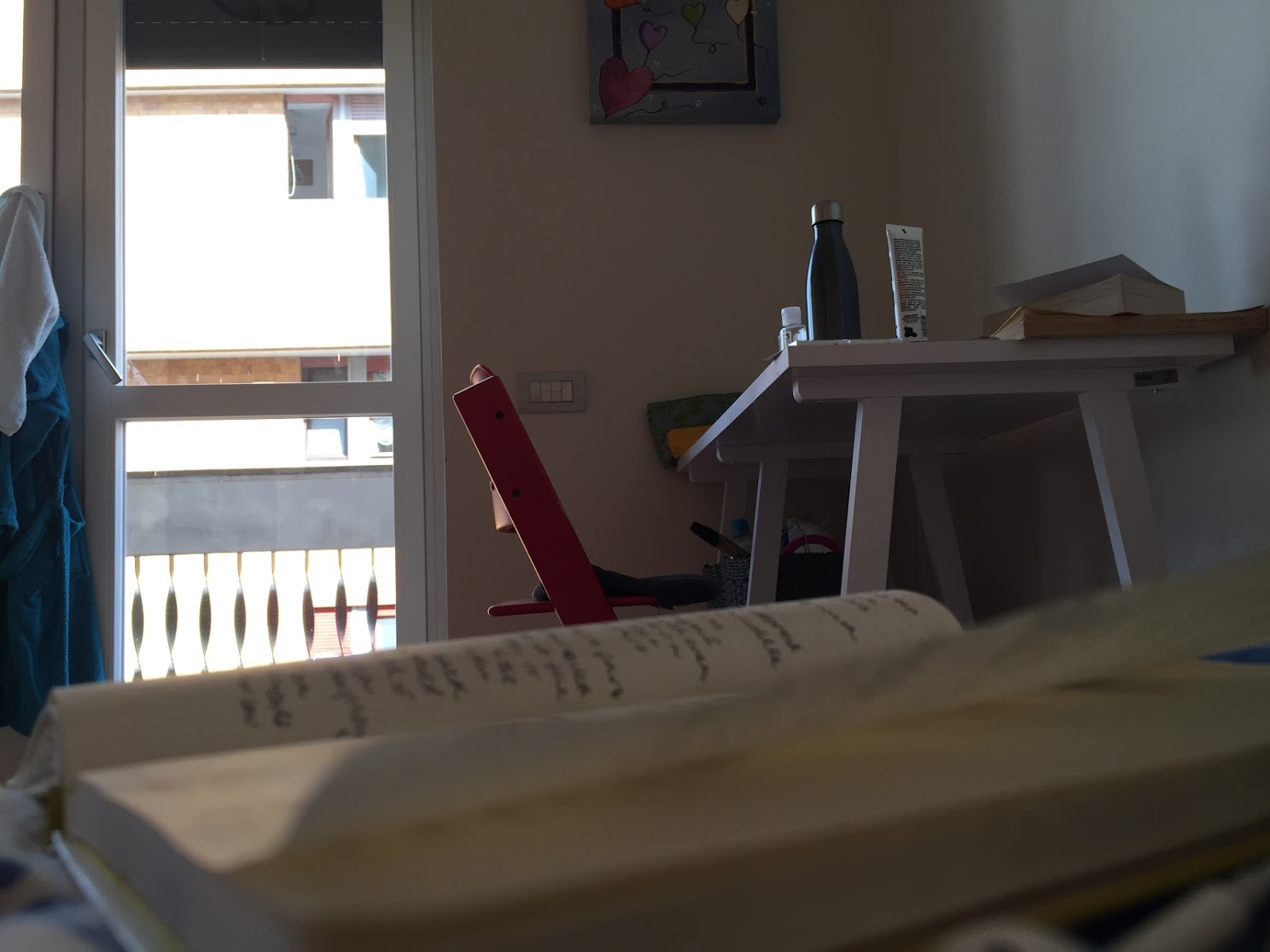 When she journals, Wetherbee can finally release her raw emotions and connect with her soul. "Writing is a place where I can just let everything out without worrying about judgment or sharing it in a certain way," Wetherbee said. In both Italian and English, Wetherbee writes about yearning for the human connection, craving for the ability to feel emotion again and crumbling under the pressure to live up to her own expectations.
Living with the family she works for during quarantine can make it easy for Wetherbee to diminish her own self-worth. According to Wetherbee, since they give her everything she needs in life, she feels the pressure to work even harder for them in return.
She tries her best to continue teaching English and playing fun games with the two boys she nannies, 7-year-old Sebastiano and 10-year-old Valerio. Wetherbee has compiled a list of more than 100 activities, including baking brownies, making comic strips, creating scavenger hunts and more to keep the boys focused and engaged, and the list keeps growing every day. Even so, sometimes they will just say no to everything she offers or refuse to respond–and it feels like Wetherbee is speaking to air. This only fuels her guilt about not doing enough for the family who feeds and shelters her during an international crisis.
When she starts to feel overwhelmed, Wetherbee draws the view from her bedroom window.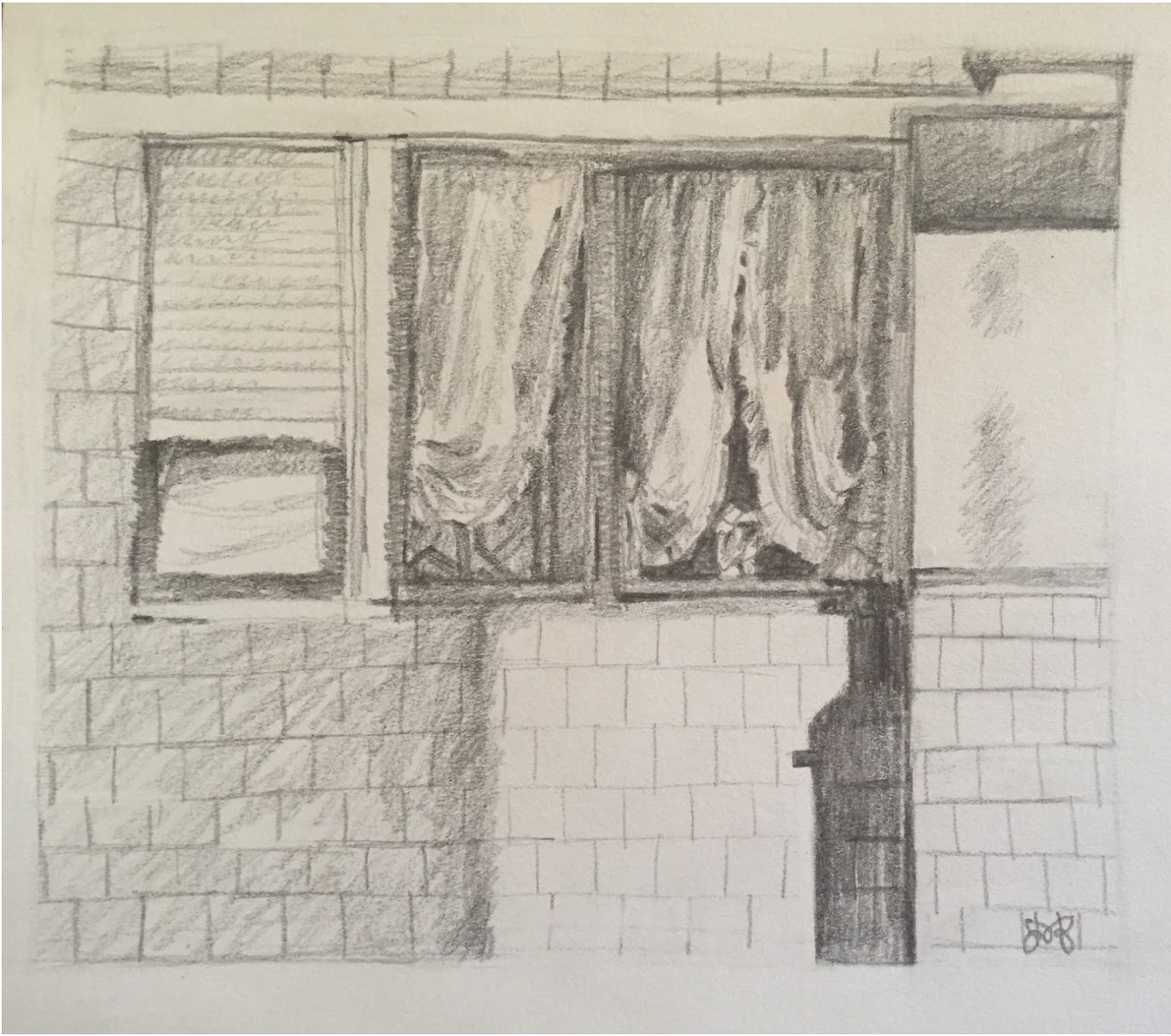 As soon as she draws, time stops. It helps her focus on the moment and forget about her concerns. "I don't have to think of anything else, just how I am going to depict what I see in front of me," said Wetherbee. "So, it's really just a great way to escape from whatever worries you have." She has always felt drawn to windows in her artwork, believing something magical can lie behind the curtain. Now sketching the view from her window reminds her to take a break and accept that she cannot control her situation. She owes it to her mental health to learn how to let things go, treasure her vulnerability and enrich her compassion for her own imperfections.
Through the tough times in quarantine, Wetherbee not only has her own creativity to rely on, but her friends, family and boyfriend as her support system. Phone calls and conversations in English with people who love her at the end of the day give her a taste of home and inspire her to keep going in spite of the struggles.
Lynn Wetherbee, Wetherbee's mother, took her own gap year for 15 months and worked as an au pair in Germany. Forever changed by her formative and unforgettable decision, she has encouraged her daughter to take her own gap year since Wetherbee started middle school. Now she motivates her in lockdown with frequent phone calls reminding her how simply getting up and facing each day makes Wetherbee amazing. She believes Wetherbee's resilience will only grow as time goes on in quarantine. "I'm hoping that it builds her faith in her own intuition and inner wisdom that she can draw from in the future now that she's had these experiences," her mother said. The obstacles she faces only make Wetherbee even more determined to stay in Italy until the lockdown ends and she hopes she can accomplish at least some of what she originally planned.
Witnessing Trieste come together during the pandemic has made her feel more connected than ever before to the country and its people.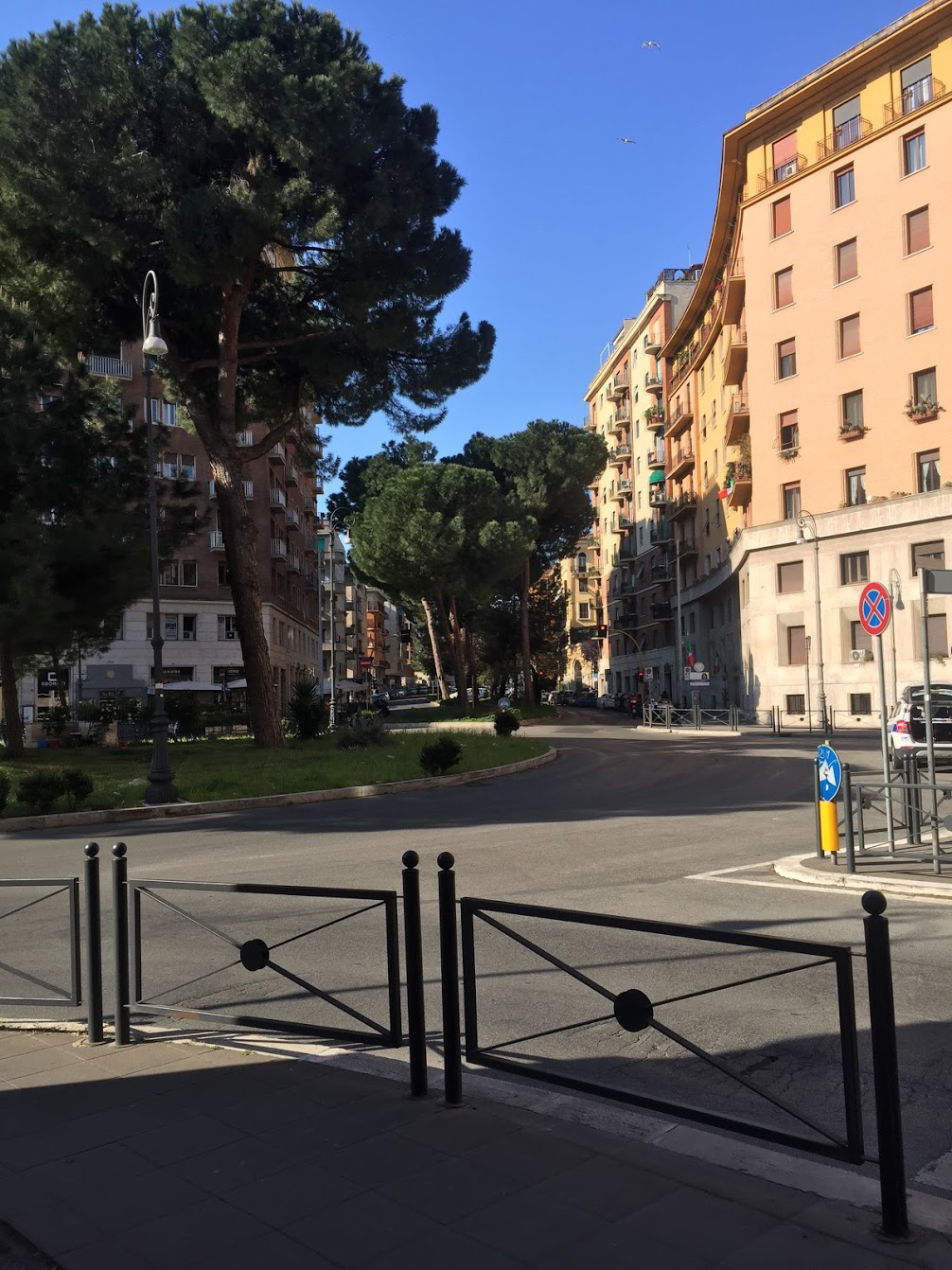 Italian flags hang in almost every window and, even though people have stopped singing on balconies, they still play music out loud that resonates throughout her apartment building for everyone to hear. It shows that no one is truly alone and it encourages Wetherbee to persevere through another day when she fears she will lose faith.
Although the adversity and alienation Wetherbee has felt during quarantine has tested her strength and self-confidence, the lockdown has also fostered a genuine bond between her and the family who has welcomed her into their home. The human connection helps her find happiness and hope in every day. "The most beautiful part is definitely the hospitality I've received from these two families. It's really that," said Wetherbee. "The hospitality and how much they give to someone that they don't know at first. And it's just really, really beautiful." Despite all of the craziness and uncertainty, continue to have hope and be grateful for those around you.