Picture this: on a sunny Saturday afternoon you meet up with your best friends at a beautiful park. Together, you all sit on the lawn to play guitar while talking about all your thoughts on composing a new song. You close your eyes, take a deep breath and then feel the warm breeze on your face. In such a peaceful environment, you can hear birds singing in the trees, squirrels jumping around, even your heart beating. All these lovely surroundings provide you a full picture of your new song. If you enjoyed imagining this scene, you might enjoy a major in songwriting even more. The songwriting major provides you with the chance to make that desirable scenery come to life through music. In this major, you'll start establishing yourself in the role of a songwriter in the world of music.
Here's everything you need to know about the songwriting major.
What You'll Be Doing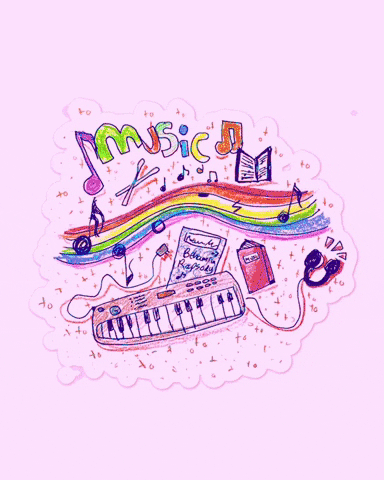 By studying songwriting, you will get the opportunity to experience a variety of elements of art. Songwriting highlights the importance of learning how to write songs along with viable music compositions. You'll build up your skills in a wide range of musical areas including the development of melody, harmony and mixing. While you work towards your degree, you'll also create various portfolios of your demos for each song plus the lyric sheets. Through the study of music, you'll gain the ability to show off your professional songwriting skills through collaborations with lyricists or producers in a real-world environment. You can also receive multiple opportunities to prepare for your own concert. Most importantly, this major contains plenty of internships along with career opportunities for young graduates. All of these experiences aim towards one goal: to help you generate your own style of music in the entertainment industry.
The Classes You'll Take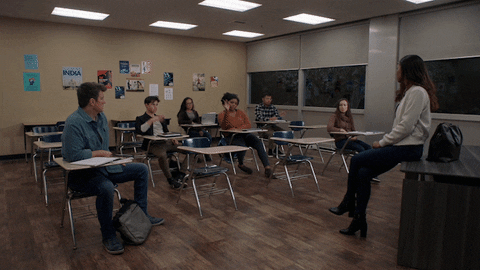 Songwriting doesn't only require you to write song lyrics, it also forces you to actively apply the information you'll learn about harmonic structures in a wide variety of music styles. So, when stepping into the world of songwriting, you start by taking the first fundamental classes like basic harmony. This class will teach you the principles of modern chord progression, which will inspire you to make harmonies, compounding chords while learning how to recognize different harmony structures. You can also expect to take a basic songwriting techniques class, another critical course. In this class, you will develop a strong sense of ability to recognize various elements of music. This includes rhythms, harmonies, melodies, etc. If you find interest in a specific instrument, you can take other instrumental related courses available to you. Each course you take will set you up for future success.
Internships for This Major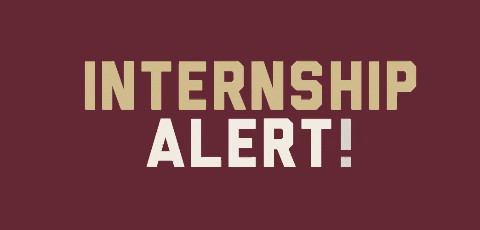 A lot of students who study the songwriting major will end up completing an internship in either the music studio or the entertainment industry. These diverse internship opportunities allow aspiring songwriters to work in well-known positions like performing songwriters, band songwriters, composers for Film & TV, etc. Students can also apply to the music business field to get their foot in the door before graduation. Music business includes more than just songwriting, it involves the use of social media. No matter what kind of internship you consider applying for, getting different types of work experience will help you figure out which position you want to dedicate your future career to.
Career Opportunities
1. Music Producer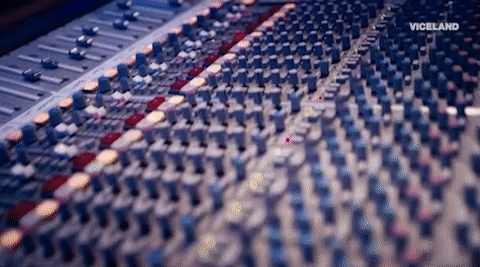 When looking for careers related to songwriting, the job of a music producer might match your interest. From 1989 by Taylor Swift to Never Say Never by Justin Bieber, these famous songs couldn't reach the ears of music lovers without impactful music producers. This job mainly focuses on helping the artists with their recordings. At the same time, since most producers spend countless days in a studio, they need to get familiar with how to operate the recording equipment. So the music producers will oversee all aspects of the creation of a song. If you'd enjoy working on a team to manage mixing different beats with melodies, you should definitely consider this job.
2. Composer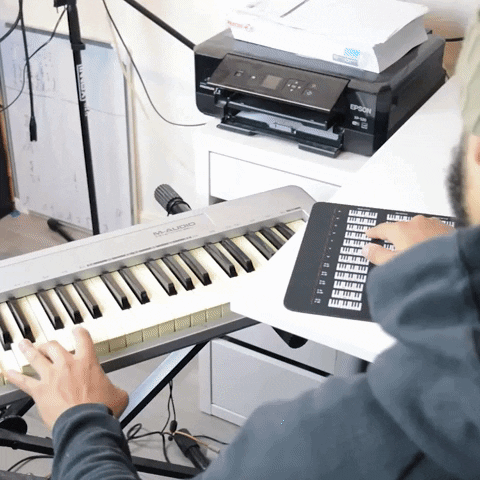 In this position you'll gain experience in expressing your ideas or emotions to an audience through music. Developing into a composer will take a lot of effort. Since you'll need to work with advanced music theories, using high value skills to set up in different structures, this job could feel quite challenging. Yet you don't need to freak out. Growing into an excellent composer takes a lifelong commitment. However, although this job takes a lot of time to learn, it'll feel amazing once your hard work finally pays off. Perhaps one day when you lay on the couch to watch TV, you'll hear the commercial music that you made. Imagine your reaction when your original music finally reaches the ears of the public.
3. Music Director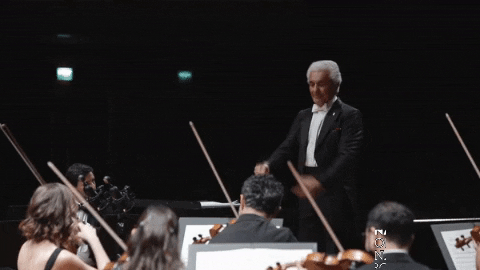 Music directors usually work in either a theater or a studio. They coordinate music productions, which includes rehearsal bands, singers and cast performers. Additionally, music directors work closely with the composer alongside the designer to develop the full musical experience. Many music directors often work in places like New York, Los Angeles, Chicago, Nashville, etc. Such places hold different popular styles of music, all of which listeners love. So if you dream about living in these states, why not hit two with one stone?
4. Musical Songwriter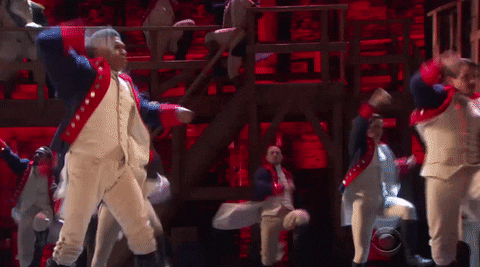 Do you ever imagine yourself living in an emotional scene of a classic musical like High School Musical? If you answered yes, a career in musical songwriting can help you get closer to your dream. Musical songwriters take on the job of creating impactful songs for musicals. However, instead of writing different words, a musical songwriter will utilize various notes, rhythms, and chords to form a compelling story. This allows them to evoke the deepest feelings of their audience, making emotional arousal a crucial part of their job. So if you love using music to tell stories that touch the hearts of listeners, you might want to consider a future career in musical songwriting.
5. Lyricist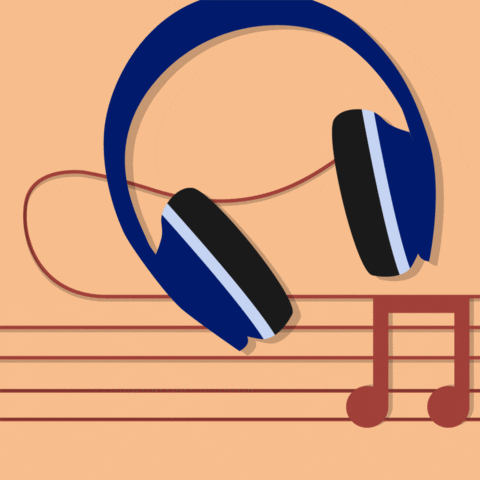 A lyricist takes on the responsibility of writing the words for records. This job requires you to apply multiple professional skills, like storytelling, songwriting, basic instrumental skills, etc. To thrive in a lyricist career, you'll need to observe the world carefully then translate what's going on into the language of a song. By choosing this career you will gain the opportunity to earn a decent pay. The average lyricist in the United States gains $12.32 per hour, but this may vary among different levels of individual lyricists. In addition to receiving a good wage, this job also allows you to meet other musicians in the industry, which provides plenty of opportunities to network while building up your portfolio.  
Reviews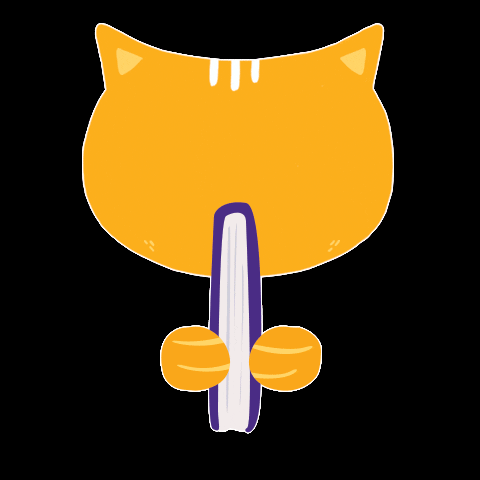 "Songwriting is an important part of my life. I think the outcomes of studying this major make me better accept myself, whether I feel happy, sad or anxious. At the end, when I look back and listen to those songs, I can still feel myself," Berklee College of Music alumni Kristy Song said.
"Songwriting is not just about writing songs and mixing them with different melodies. It is a language, one of the most beautiful languages in the world. You can always show your own personality or express your feelings through music," Berklee College of Music alumni Cyclone Ge said.
"I think the songwriting major provides me with a lot of time to think about myself and my life. Paying attention to everything that surrounds me, from flowers and trees to the entire universe can inspire my creativity. So, for me, this is the most wonderful spark between myself and writing new songs," Berklee College of Music junior Selina Zhang said.