Days run very light into the night, homework wins over sleep and all your days blend together. Running yourself into the ground proves to be a regular activity for a college student. A dark cloud always looms over us: getting sick. We try to avoid it by working out, eating apples and occasionally not going out when our head hurts or our throat feels sore.
Eventually everything catches up with you.
Unfortunately, when this happens, the entire world stops. You can't go to class or club meetings. You can't study for your exams coming up. Sleep will be the only thing on your radar.
My grades looked good. My assignments were getting done and I reverently tried to get to bed before midnight every night. For a few days I felt tired and didn't think too much of it. I stayed in bed a little longer and didn't quite have the motivation to be my normal self. Then it hit me. The headaches, the sore throat and the cough came in the middle of the night. I could not turn back after that. I had a fever and spent the day hiding under my bed blankets just to stay warm.
The flu hit me like a ton of bricks.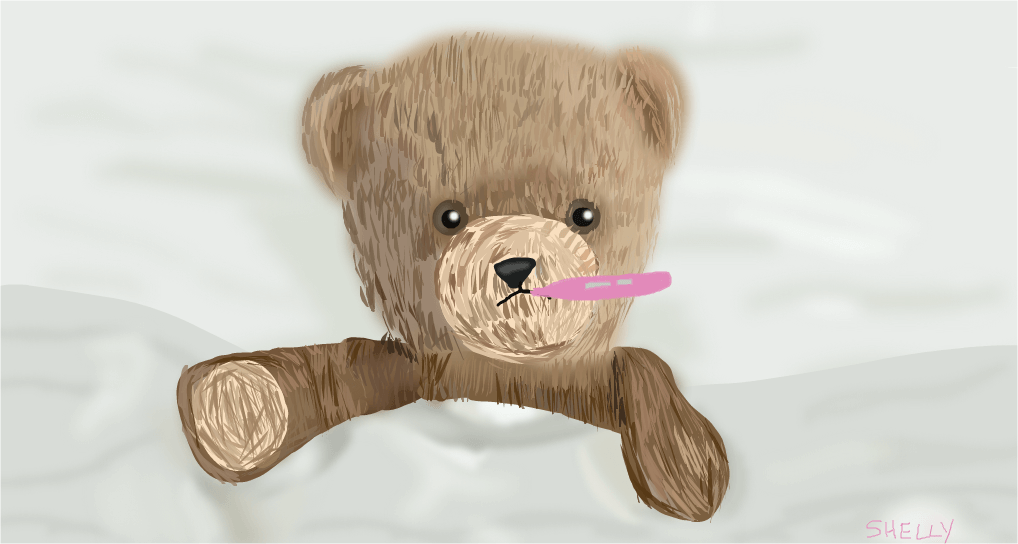 Drinking smoothies, taking Nyquil and watching Netflix are my only daily activities. Let's just say I became very emotionally involved in "Grace and Frankie." I quickly became really frustrated. I couldn't do any of the things I wanted to do. My professors had given multiple important lectures that I missed. I had to get the all–celebrated doctor's note in order to miss a second of class in college. I had major "FOMO" about all the things my friends are doing without me.
After countless "how are you feeling" text messages, I finally started to feel a little bit better.
I could focus more on eating healthier and drinking water or Gatorade to feel better. After five days of body aches, I finally could walk around a bit and get a hold of my computer. Starting to unbox all my homework assignments helped me on its own. I slowly copied all the notes I missed into my files. Pro-tip: If you miss class for any reason, make sure you type out the notes sent to you instead of copying and pasting the notes into your documents. You will remember the information so much better. Getting back on top of school certainly isn't too difficult since all the information for your classes can be found online.
Catching the flu really made me appreciate times when I'm healthy.
All I wanted to do was go for a run or go to my classes to learn. Blatantly ironic, mundane things like these would usually make me feel tired or overwhelmed. Without the ability to do everyday things, I wanted to do the simple things, even if it was cooking dinner for myself. Contrary to popular belief, you can actually get tired of eating Panera bread every day. Laying in bed pushed me to feel more stir crazy. Feeling better came to me quickly when I finally gave up and took a rest.
Avoiding the flu is definitely the key to success in this situation. If you do get the flu, rest, rest and rest some more. Your aches and pains will definitely put you right in bed. You don't have to worrying about detecting the flu—you'll know when you have it. Drink fluids and stock up on a lot Nyquil; it will help you sleep better and the more you sleep the better you will feel. If you still haven't had the pleasure of participating in flu season yet, make sure and get a flu shot.