While everyone knows heartbreak sucks, most people forget the pain that comes from watching those you love go through it. When watching your bestie cry over their ex for the fifth day in a row, feelings of hopelessness may pop in. Words can only go so far before you feel like you can't help. One of the best ways to help a bestie move on involves break up gifts and you definitely won't have to break the bank on them. Affordable break-up gifts exist, and you'll truly help your bestie. Whether you dance out the sadness through a thoughtfully crafted playlist or bond over delectable chocolate, these ten gifts will help your bestie get over that ex for sure.
These gifts will make getting over a breakup as easy as eating a whole pint of ice cream.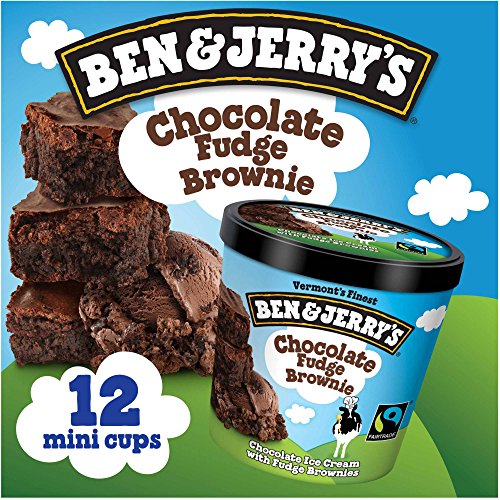 When you feel bitter, chocolate helps make life sweeter. I think we're all familiar with that sweet moment of euphoria that washes over us when biting into a Ghirardelli square. Those few minutes of bliss will remind your bestie of the temporary nature of heartbreak. "Whether it's love troubles or even a rough day at school, chocolate is the ultimate pick-me-up. Biting into it helps me pause and simply enjoy the moment. I don't think about anything else," FSU junior Natalie Eskin said. As you both work through an entire bag of Hershey's milk chocolate kisses, talk about future road-trips or make plans for a fun weekend.
You can also invigorate your bestie's spice for life with ice cream. Strategically select your flavors as they serve different moods. If heartbreak causes your friend sadness, grab a pint of chocolate fudge. Known for its therapeutic qualities, chocolate will provide some much-needed bliss. Or, if your friend won't stop bawling, pick up some cookie-dough; the chewiness of cookie-dough makes it tough to keep crying. Head to the market with your bestie and each pick random options. Even if she insists that brownie and cookie dough batter should never be mixed, add Ben and Jerry's Half-Baked to the cart. "On days when I feel blue, the first thing I turn to is ice cream. I get excited thinking about picking up a pint of Häagen-Dazs Java Chip and watching a movie on Netflix," McGill University senior Vivian Eberle said. Indulging in the unknown flavor of Ben and Jerry's Phish Food will keep your friend from thinking about the situation.
Price: $40.57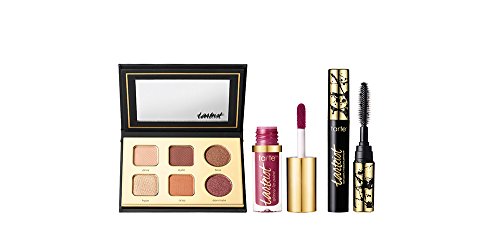 While some people deem make-up impersonal, prove these people wrong. Selecting the latest trends or classics from your friend's favorite brand makes for a personal and touching gift. Especially during times of heartbreak, individual tastes change. While you know your friend loves that red Dior lip-gloss, her ex also loves that color. Getting new makeup ensures your friend will get to experiment with creativity. Make-up also encourages the personal growth that follows a breakup. Your friend will obtain the freedom to reinvent herself. If a makeup fanatic, an eyeshadow palette with seasonal colors allows your bestie to select fresh make-up that fits the change; maybe that means buying bold colors to highlight newfound confidence. Or, if pain keeps your bestie on the couch, the comfort from her favorite lipstick serves as a great way to bring happiness and show support.
Price: $16.00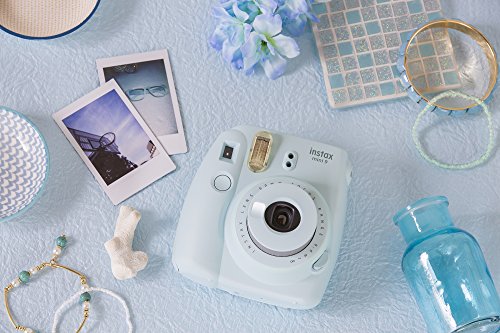 Whether on the phone or placed in pretty frames, photos of her ex probably surround your bestie's apartment. If you want to help ease heartbreak, start with removing the constant reminders. Replace those photos of the failed relationship with photos of your awesome friendship. Pick up a disposable camera and get creative with your friend. Go around to different locations and take some artsy photos or stage goofy photo-shoots at home. When your friend focuses on how to take the perfect non-candid candid shot, heartbreak will leave her mind. If waiting does not seem enticing, then pick up a mini-Polaroid and instant film. While not the cheapest option, you'll get snap of the finger vintage photos. "Whenever I am in a funk, I always look back on old photos. I remind myself of good memories and those happy moments give me the energy to keep moving on," FSU senior Rozsa Gomory said. As you both laugh over your ridiculous poses, you'll share new memories. No heartbreak involved at all.
Price: $56.00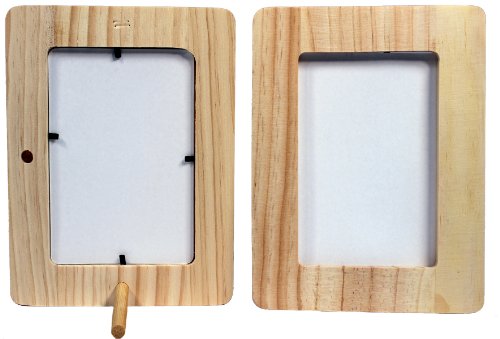 Cabernet Sauvignon, glitter and sparkling beads will work together to encourage your bestie to fully get over that ex. Arts and crafts serve as a great way to distract your friend through creative expression. When absorbed with decorating a jewelry box, your bestie won't think about anything other than your poor drawing skills. You meant for that mini-portrait to capture the essence of your friendship, but your bestie sees two stick figures. Nonetheless, she will applaud and appreciate your efforts. When your bestie feels blue thinking about the break-up, the crafts created together will bring back memories. Maybe your friend laughs thinking about how you failed to glue on tiny beads after a few glasses of wine. Or, go buy some frames for the cutsey pictures of you guys together. "I think crafts are awesome at helping heartbreak. It's so fun to open a bottle of wine and spend the day just creating. It also gives time to talk. Between bouncing ideas around, you have time to really go deep into feelings," FIT student Bridget Cushing said. The crafts you make will serve as life-long symbols of good times.
Price: $5.99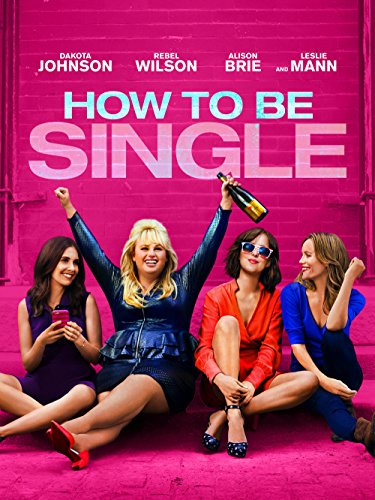 When I experienced heartbreak, I relied on the Pirates of the Caribbean series. While not the most romantic, the adventures of the characters reminded me that I could always make my own story. I thought more about traveling the world than how my ex broke my heart. Getting over heartbreak requires a good distraction, and nothing works better than movies. Planning a movie marathon serves as a way to replace old memories and keep your bestie's mind off of the heartbreak. Whether you dedicate an afternoon, day or weekend, movies provide an escape from any low point. If your bestie only wants to feed into the sadness, select comedic classics to make her laugh. When watching the waxing scene in 40-Year-Old Virgin, your bestie will wipe away tears of laughter, not heartbreak. Create a list of movies that celebrate being single to help your friend feel confident. How to be Single contains elements of romance, comedy and hope, allowing your bestie to feel courage after her heartbreak. Whether you rely on Netflix or rent off of Amazon Prime, movies provide a cheap and fun way to support your friend.
Price: $3.99-14.99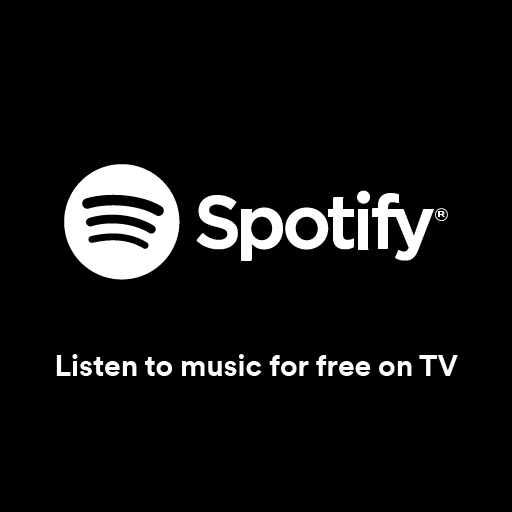 Have you ever been in such a sour mood and turned to your carefully crafted playlists? If so, then you know the great power of music. Whenever I need to boost my self-confidence, I rely on Rihanna. Any song of Rihanna's works as my personal anthem to make me feel powerful and believe in myself. Whether you go the old-fashioned route and burn a CD, or create a playlist on Spotify, giving music to your bestie will ease the heartbreak. Select songs known for their up-beat nature. Heartbreak will not compete with the pulsating beat of EDM. Or, if your bestie only wants to cry, select super sad songs. Let your bestie release all those inner emotions as Mumford and Sons croons in the background. "I have different playlists for each mood. Whether I am sad or want to feel better or celebrate, music helps or adds to whatever mood; it hasn't failed to make me feel better," said Florida State senior Luca Romano. Whenever your bestie feels low or angry, the music will provide a comfortable support. Even if school or work prevents you from physically being there, the selected music will remain.
Price: Free download
Exercising not only sweats out toxins, but also helps your bestie sweat out any remainders of heartbreak. The chemicals released by the brain after a grueling session catalyze feelings of intense accomplishment and happiness, reintroducing your bestie to emotions other than pure sadness. If your friend feels a raging anger towards the ex, purchase a class package to a boxing studio. Punching a boxing bag allows your bestie work through the emotions, without getting into any legal trouble. Not only will your friend feel relieved expressing the built-up anger, but also strong. Exercising helps create a physical strength and an inner strength; your bestie will begin to rebuild the confidence that the breakup shattered. If using a punching bag to express emotions doesn't appeal to your friend, buy a package to a yoga studio. While in downward dog, your bestie will achieve inner peace and a calm mind. "Working out remains the best way to move-on. It's impossible to exercise and not feel good. There is something about pushing yourself that helps clear out any negative feelings," UF sophomore Marco Romano said. Instead of feeling blue, your friend will feel elevated.
Price: $21.98
Let your bestie exhale all the feelings of her ex as you both inhale the relaxing scent of an essential oil combination. Sometimes the cure to heartbreak simply calls for a day dedicated to relaxation and self-care. While most spas don't fit into the college budget, don't worry. Creating the spa experience at home proves easier than you think. Buy candles you know your bestie will love; lavender helps ease anxiety and citrus scents promote relaxation. Turn you or your bestie's place into a positive zone through engaging the smelling senses. Everyone knows heartbreak causes low feelings. During these emotional sessions, your bestie probably does not think of washing her face or brushing her hair. Help your bestie overcome those moments of low confidence. Buy face masks that will make her skin glow. When her skin radiates beauty, your friend will feel confident to tackle life as her best self. As you both inhale the transformative smells, use a hair oil to smooth out any tangles and reclaim your friend's shiny hair. Regardless of what products you decide to use, you'll remind your bestie of how inner power.
Price: $8.49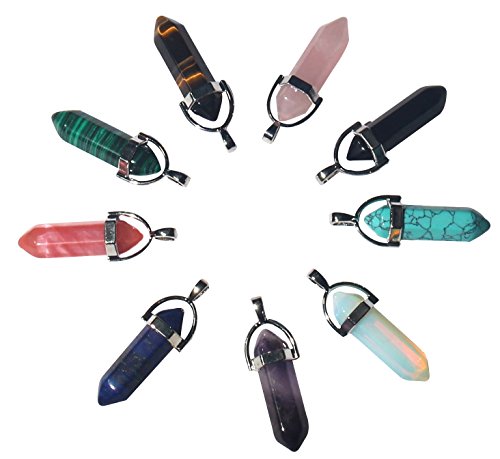 Marilyn said it best: "Diamonds are a girl's best friend." But Marilyn never said that diamonds should only come from a partner. Sure, diamonds don't follow a student budget. But, jewelry presents so many options to help capture the significance of your friendship without busting your budget. Remind your friend that other people than her ex love her with meaningful pieces of jewelry. If she experiences trouble removing that other half of the heart necklace from her ex, get her matching best friend necklaces. Throughout the relationship, your bestie's ex probably gifted some type of jewelry. Replace any gifts from the ex with meaningful pieces of jewelry that remind your bestie of why you love her. Does your bestie feel powerless during the heartbreak? Get a necklace with Red Amethyst or Hematite; those crystals promote emotional inner strength and confidence. Or if your bestie feels love does not exist, get a pair of garnet earrings to comfort her. Known for fostering passion, love and creativity, your bestie will feel secure knowing that she will eventually find the love she deserves. And, you will help her feel better by showing that you truly believe she will overcome these difficult times.
Price: $10.91
Thinking about breaking up with someone? Do it the right way: verbally, to their face.
Written by Heather Downing, senior, communications and Asian Studies, Saint Peter's College
Breakups have always been one of the less enjoyable aspects of young love; but for our generation, new technology seems to be making the process even harder.
"When you are breaking up, the medium is the message," Ilana Gershon explained in her book, Breakup 2.0. Gershon, an assistant professor of communication and culture at Indiana University, pointed out that we have expectations of relationships and, in turn, breakups.
In other words, a 140-character tweet won't suffice, and changing your Facebook relationship status to "single" does not mean you broke up in reality. "I think that breaking up with someone in person is just standard courtesy," said Janna Cole, a junior at Coastal Carolina University. When she and her college boyfriend couldn't keep a long distance relationship going over the summer, she waited to break up with him until the fall semester so she could do it in person.
"Be a man and talk to my face," said Felicia Fagnani, a graphic design major at University of the Arts. She was anything but pleased when her exes broke up with her through MySpace and instant messenger. "I know it can be rough, but it's the mature thing to do."
In addition to changing the way we break up, technology has also affected what we do after the emotional ending, i.e. Facebook stalking. "[Exes] read into the clues that these technologies offer, but it doesn't provide the closure they were hoping to get," said Gershon.
Ever looked at your ex's profile online? "All the time," said Rutgers University junior, Brian Lallier. "Part of it is for nostalgia, the other is to see that I'm doing better than she is—it's wrong, but it's the truth." Lallier acknowledged that these behaviors have never helped him get over an ex, and instead keep him obsessing about them, unable to move on.
So despite what we've gained from social media and technology, maybe it's best to keep things old-fashioned when it comes to breakups: meet in person, maybe grab some Ben & Jerry's and stay away from that laptop.
*Article updated July 16, 2018 by Heather Downing to include "Breaking Up is Harder to Do in 2010."