I used to think the best internships involved a non-profit organization or a law firm. After speaking to professionals, I've realized that companies look for applicants that have the whole package; they want new employees to be bilingual, cultured and open-minded. So what's better than an internship in any old stateside company? Grab your passport and check out seven reasons you should intern abroad.
1. You're Not Your Boss's Cinderella
Interning abroad often presents interns with an experience that goes beyond the typical coffee fetching. Internship Coordinator for the Onward Hillel International Program Chaim Gelber said, "Normally interns do the 'dirty work' that the bosses don't want to do, but many interns in Israel do things their bosses couldn't even do." While studying abroad in Israel, I wrote blogs about interesting neighborhoods to visit in Jerusalem, interviewed CEOs of startups and brainstormed new ideas to incorporate social media into the organization's events.
2. You choose your responsibilities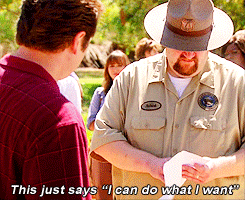 Not all countries understand what a traditional American internship entails, so when interning abroad employers allow interns to create their own responsibilities, set their hours and network along the way. Penn State University sophomore Robby Ost said, "Because not all countries have the 'internship culture' you can tailor your experience any way you want." Since you're able to create your own agenda, you create a position that can benefit both you and the company in the long run.
3. You're Forced Out of Your Comfort Zone
Interning abroad allows for your culture and the one you're visiting to work hand in hand. As a foreign intern, you'll provide valuable skills that your employers aren't accustomed to due to your background. University of Maryland senior Daniella Berger said, "I wasn't used to the casual atmosphere of government offices in Israel, and I was immersed in a language that is not native to me." Plus, since English is a language most people know, even if you're not an expert of the other country's native language, you'll be needed as a resource to connect with the rest of the world. While interning in Israel, I helped translate some brochures from English to Spanish.
4. You Don't have to learn about culture from a textbook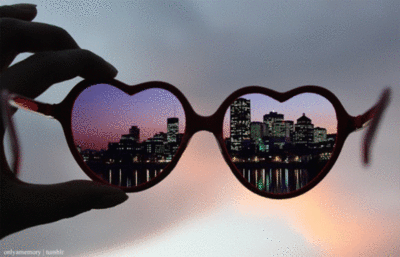 While working abroad, you have to adapt to that country's way of life. University of Florida sophomore Jeremy Kleiman said, "I definitely learned more about Israel. About the politics, the way people live, food and music. I mean it's like living there for two months and you have to adapt, which is the best part, like how to use the transportation system." Immersing yourself into a foreign country's workforce teaches you more about culture than walking through a museum.
5. You're Exposed to the Unknown
When applying for internships in the states, students often search within their comfort zone. While these internships are valuable, they rarely challenge communication skills. Ohio State University senior Max Rosenthal said that despite a language barrier, he was able to communicate and work with his boss in Jerusalem using a lot of body language. "There were certainly times of trial and error, but by the end of the summer we were working together pretty harmoniously. On my last day of work, I hugged a man whom I didn't even really have a full conversation with," said Rosenthal. Interning in another country forces you to interact with people who've lived a different life than you and can potentially teach you things that you would have never learned in an American classroom or office.
6. You're in a Win-Win Situation
Studying abroad looks great on a college transcript, but interning abroad looks even better. Candidates that have interned abroad have the ability to conquer challenging environments and communicate effectively after learning to adapt to different cultural norms. Emory University junior Izzy Kornman said, "Interning abroad is all the fun of studying abroad and all of the resume enhancing experience of an internship, so you don't have to compromise." Who said traveling is a waste of time?
7. You Open Your Horizons
When interning abroad you'll get more than a letter of recommendation, a few words learned in a foreign language and friendships with coworkers. You'll learn much more about the country by listening to people's personal narratives and experiences. University of Central Florida junior Jason Frances said, "Getting to see the conflict of Israel and Palestine first hand changed my perspective on a lot of things and made me want to share my experience with my peers and explain the matter."
When placed in an unfamiliar environment, we're faced with challenges, forced to step out of our comfort zone and potentially find within all these difficulties newly acquired skills. By interning abroad, you'll be exposed to passions, interests and new knowledge that you probably won't get if you stay at that internship filing papers at your local government office.