Most high schoolers can't wait to go on a pilgrimage to the holy mecca known as college. Wild parties, the option to skip class and hot peers all under the same roof. What more could you ask for? But the fun and games of traditional freshman life turn into a freshman nightmare. "Every Saturday night in Degraff, there would be a guy who tried to open the door to my dorm. When no one would let him in, he would start screaming his A, B, C's, while screaming he wasn't drunk," said Kristabel Moore, FSU 19. From the man that left smashed fruit at the bottom of the stairwell in Murphree Hall, to the drunk fights and mysterious smells of Degraff, Florida State students recall their co-ed struggles that make them miss elementary school.
Keep reading for 10 of the weirdest co-ed struggles at FSU.
1. Be Prepared to for People to See You in Your "Struggle"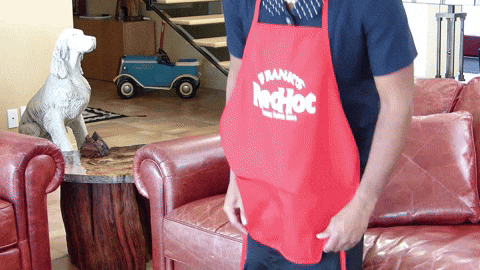 The home should be a safe space. After a long, exhausting day climbing the hills of Florida State (shout out to the students who have classes at Diffenbaugh) and dealing with Florida's unbearable humidity, a girl just wants to hang up her wig and a guy wants to pull out the briefs. Uh uh uhh. Not in co–ed dorms you don't. That crush you have in bio? They're visiting a friend the day you just so happen to walk into the kitchen with a bird's nest on your head. Now you're a catfish and the chances of them swiping right on you are DEAD. Be prepared to see the opposite sex at every turn on your floor and at every hour. If you hate getting spotted in your struggle state, take this opportunity as a warm up for finals week. You, know, when everyone looks especially homeless. Everyone but international students, that is.
2. Be Careful Who You Hook Up With.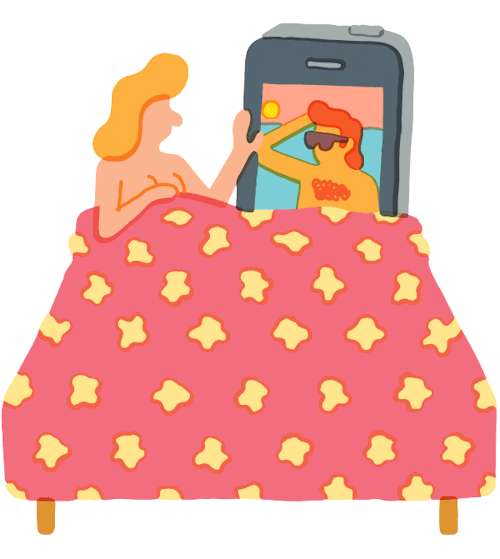 Keeping in line with appearances, co-ed Noles must choose their hook ups wisely. "In Cawthons, I accidentally hooked up with a girl on my floor, who later became my girlfriend," said Matt Damant, FSU '22. "We had a bad breakup not even a month later and I have to see her almost every day, at R.A hangouts/socials and even the study rooms." Make sure to ask any tinder match or bar hookup which dorm they live in.
Why? Because students talk. Especially your peers who have picked up on the southern pastime of gossiping. We just cannot help ourselves and it would save you face, drama and your reputation if you avoided sexually pursuing someone in your dorm, most importantly, on your floor. Not to say you shouldn't pursue a relationship with someone down the hall, but students mainly emphasized selectivity. Make sure the person of interest who lives across from you is not with the dramatics. Someone you wouldn't mind seeing if things did not work out. A slim chance, but you never know.
3. Ladies, Men Do Weird Things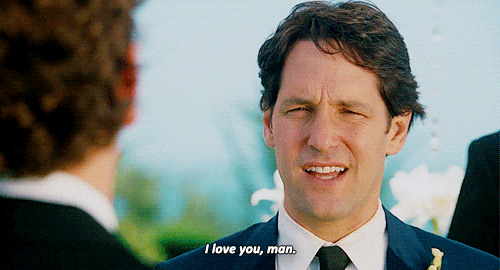 To my lady Noles, please do note that Seminole men are of a different breed. Something in the water in those dorms. The ladies continuously bring up that freshman girls have no idea what they sign up for when living with men. And since FSU has tossed away the last remnant of its gender specific dorms (RIP Broward), it only makes sense to prepare them for the inevitable. Men do weird things, like get drunk and start leaving smashed fruit they took from the dining hall at the bottom of the stairwells. They also tend to get drunk, attempt to fight their best friend in the elevator, then scream "I LOVE YOU MAN" to each other. Why? We don't know yet. So far, we chalk it up to growing pains. With the testosterone levels rising, so does their need to destroy things. So, don't be surprised if you see a random hole in the wall.
4. Fellas, Ladies Do Weird Things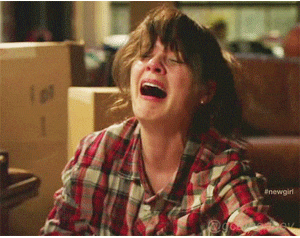 The lady Noles cannot go scotch free when it comes to causing struggles. The men also mentioned the annoyance that follows living with the opposite sex. Almost every guy mentioned random sobbing after every night–out. That, along with burning of food in the kitchen (SHADE). So fellas, make sure you always have chocolate ice cream on hand if you ever encounter a crying woman in the dorms.
5. The Coed Tv Room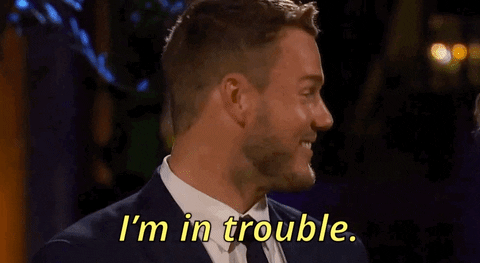 For the TV watchers out there, you know how annoying it can be to have someone in your family refuse to give up the remote. Now, imagine this person being a stranger, in a co-ed dorm at that. Expect that there might be some differences in the interests and shows people watch. To eliminate the chance of The Bachelor being interrupted by football or vice versa, students recommend co-ed freshman get their own TV or invest in a streaming service to save them the hassle.
6. The Laundry Rooms
Welcome to real life kiddos. No longer can parents do your laundry, if you even still had that luxury. Instead, most dorms have laundry rooms, which means you have a great chance of receiving an unexpected pair of briefs along with your Victoria Secret underwear. Both men and women complained about the amount of laundry the opposite had. "I have caught girls taking my clothes out, before they are done drying, just to put theirs in," said James Bates, FSU '21. While the ladies noted the stench that surrounds men's dirty clothing, the men complained about the excessive amount of clothing women had to wash.
7. Your Roommate Can Bring Someone Over Anytime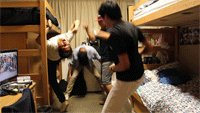 Obviously, a good roommate would ask or tell you before bringing someone special over. But unlike gender specific dorms that have curfews and strict regulations on who can and cannot come over, co–ed dorms do not. "My roommate would have sex with girls while I was in the room," said Carter Floyd, FSU '20. If your roommate is a certain male organ, there's not much you can do about them having fun-time all night (or day) while you sit locked out or in the bed right across from them. Who said sleepovers ended in elementary?
8. Co-ed Dorms Are Loud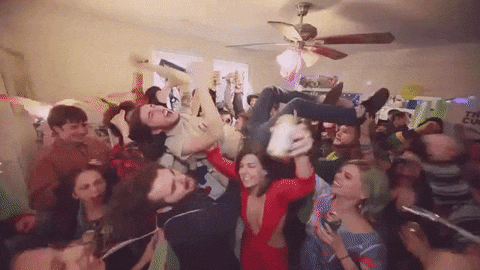 When you think of college, you think of loud noises and people. A necessity and the result of students moving out to find their most outgoing and creative selves. Though, speaking with a few ladies who used to live in Broward before it was coed, they all mention the noise difference. It wouldn't be too far-fetched to believe that placing both sexes under one roof would create some rowdiness. "I will never forget having to stand outside in 50-degree weather in a bathrobe because of a stupid fire alarm being pulled," said Erika Davis, FSU '19. Quite daunting for the introvert or silence lovers.
9. The Co-ed Bathrooms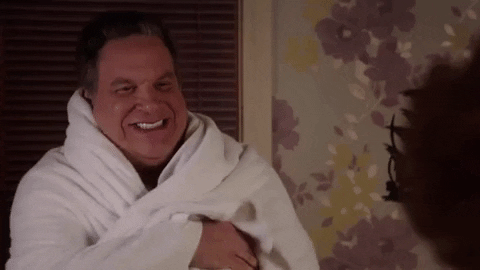 We no longer have Smith Hall with its communal bathrooms separated by sex. Though, a few OG's who lived there in the glory days wanted freshman still living that 90's lifestyle to know something. Never leave your room without slippers, a robe that covers everything, your clothes and pretty much all the essentials of your life. You will eventually experience being locked out your room or having to evacuate the building due to a random fire drill that went off.
10. Enjoy It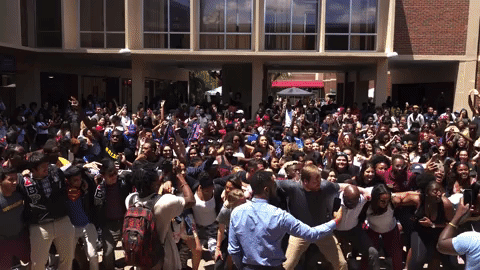 Most students rush out of dorms and into apartments. Understandable. But when you live in a co-ed dorm, take advantage of the opportunity to easily make friends with people from different backgrounds. FSU students spoke of the struggle in finding harmony and balance in coed dorms, yet shined a light on the benefits of an environment outside their comfort zone. It pushed them into new social circles, no matter how crappy or moldy the dorms were.