Everyone can do at least one thing really well. Sports, school subjects, an activity; it can be almost anything. While I always wanted to be a writer as a profession, I dedicated most of my time in high school and college to the sport of fencing. I never liked team sports. As a young kid I played baseball and I hated it. I also swam on the swim team at the Lowell School in Washington D.C. While I enjoyed swimming, I didn't commit to the team events. Even though I swam with the Lowell School, I got homeschooled by my father and my social interactions were few and far between.
My parents knew that they needed to find me a sport.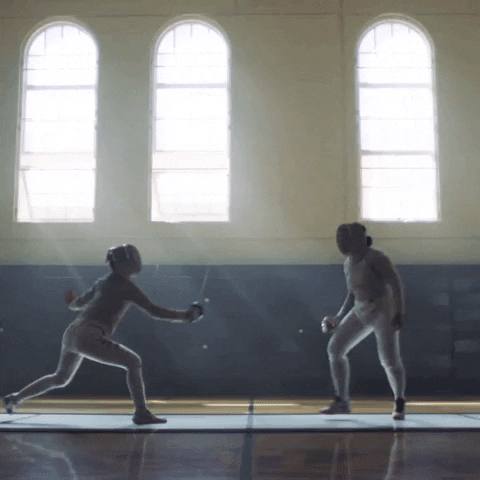 As much as I'm a dedicated athlete, I'm also a movie buff. One day, at about seven years old, my father and I watched The Adventures of Robin Hood starring Errol Flynn. It wound up becoming my favorite film at the time. When it finished, I said to my father, "I want to learn to do that." My father asked me what I meant, and I told him, "What Robin Hood did in the movie." "What?" my father asked. "Shoot a bow and arrow?" "No," I told him. "The other thing he did. Sword fight. I want to learn how to sword fight." 
My parents signed me up for fencing lessons almost immediately. I began using the sabre at a nearby club. For almost two years, I took fencing lessons in fun, but lacked the ambition. Then I saw something unbelievable. Picture 2008, the Olympics playing on the TV, and I tuned in to watch the Men's Team Sabre event. The semi-finals enthralled me. Team USA fenced against Team Russia. The winning team would fence in the finals and be guaranteed a medal. The losing team would fence in the much-feared bronze-medal bout and risk losing a medal. A team bout goes to 45 points. Russia led 40-35. Russia only needed to earn five points in order to win whereas the U.S. needed to earn ten. The two team captains stepped up and something incredible happened. The American team captain scored ten points and only gave up four. The U.S. won 45-44. They secured an Olympic medal by a single point.  
I had just seen the most thrilling thing I ever saw, and I knew then that I wanted to be an Olympian.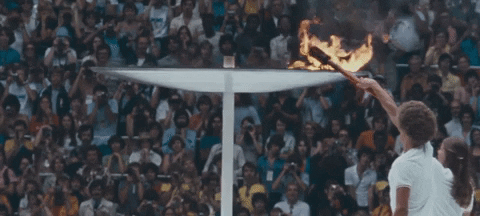 Thereafter, I began to train seriously for the first time. I continued to train intensely in the hopes of qualifying for the 2024 or perhaps the 2028 Olympic Games. At around age 15 I started to travel the world in order to compete at international world cups in the Cadet (under 17) and Junior (under 20) levels. I traveled to Poland, Hungary and Germany, earning 16th place at my very first international competition. 16th out of the whole world. In 2015, I earned the bronze medal at the Junior Olympics. At the same competition two years later, in my senior year of high school, my friends and I won the gold medal in the team event, earning the title of Junior Olympic Champions.
However, I consider my biggest accomplishment to be at the senior level nationally. In my senior year of high school, I was ranked tenth in the country in Division 1, the highest fencing level. While this did not even come close to qualifying me for the Olympics, it did qualify me for most of the top-level world cups. This meant that I qualified to compete with all the Olympic fencers, a step in the right direction. I so strongly  wanted to fence in the Olympics that I chose to attend college at St. John's University, an institution that homed a world-respected fencing program whose alumni included not just Olympians, but Olympic medalists as well. Unfortunately, things did not go as I planned. Trying to compete at the national and international levels in addition to college tournaments, and of course doing my schoolwork, proved quite demanding and exhausting.
Before long I began feeling burnt out.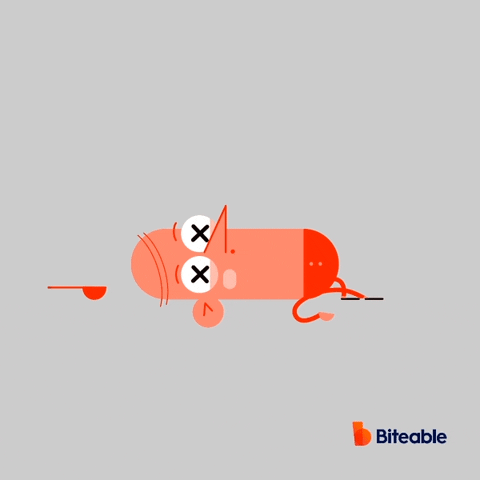 By junior year I could not keep up with the schedule anymore. I ultimately decided to step back from fencing, and only compete in the college events. While not quite as prestigious as fencing internationally, college fencing can be almost as hard. Out of the roughly 900 hundred people who compete in college fencing in the US, only 144 qualify for the NCAA National Championships. That many people can compete only because six different categories exist for 24 people to compete in each at the championships. It's one of the hardest things to achieve in American fencing.
In order to qualify for my event (men's sabre), I needed to rank among the 24 best fencers in the country. I knew I could do it, since I had already been ranked top ten in high school, but success escaped me in both freshman and sophomore year due to my burnout. In junior year, when I decided to focus more intently on college fencing, I finally achieved my goal. It remains one of the happiest days of my life. While I ultimately would not get to fence at NCAA National Championships in my junior year due to COVID or senior year due to a leg injury, I am still quite proud of my accomplishments. While qualifying for the college championships might not be as glamorous as competing at the Olympics, I still solidified my position as one of the best in the nation.