From TDR to Einstein's to Freshii to Subway, at American University you can almost always find something to suit your needs. But emphasis on almost. Eventually you'll have one of those days where you're between meals in the dining hall and Global Fresh doesn't have any lemongrass chicken left. Or, you've already had Subway like, three times this week, and you just need a change of pace. Luckily, in addition to being the political capital of the country, D.C. also serves as a culture center, meaning you can find great places to eat all over the city, including right in Tenleytown.
Check out 11 places to eat near AU when you're tired of Subway.
1. Steak and Egg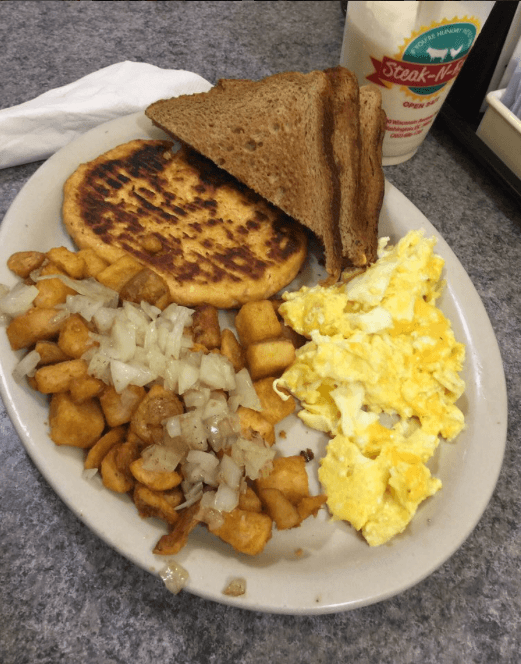 This 24 hour diner serves all the breakfast and lunch foods you can imagine, along with some of the yummiest shakes in town. Steak and Egg may not be gourmet, but every AU student needs to visit at some point, and you can't really help showing up at 2 a.m. after a night out and before the "rough" part comes along. People love to hate on it, but in the end, it will always be there to welcome you home.
2. Burger, Tap and Shake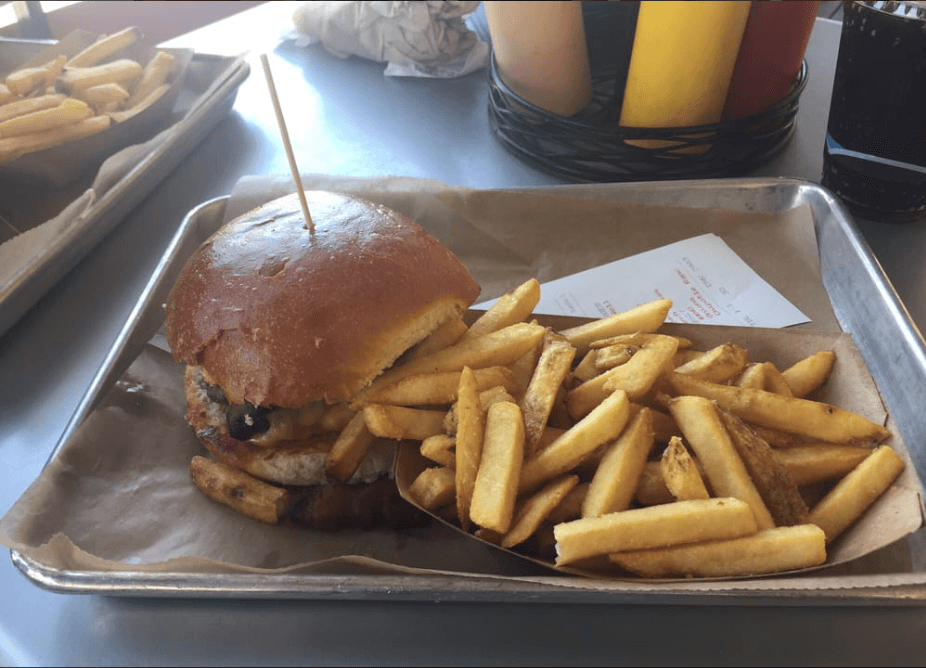 Guys: BTS takes Eaglebucks. Now you really have no reason to feel hangry all the time. Following its name, the burgers, tap (beers) and shakes it serves will fill your stomach and fulfill all your comfort-food needs while also keeping your wallet full. They have tons of options as far as burgers and shake flavors are concerned, so you can go back anytime and always have something new to try. I mean hello, they have a Butterfinger, Twix and Snickers shake. Is your mouth watering yet? Beyond that, BTS has a location in Foggy Bottom, so even when you visit your friends at GW you can still have your favorite meal.
3. Z-Burger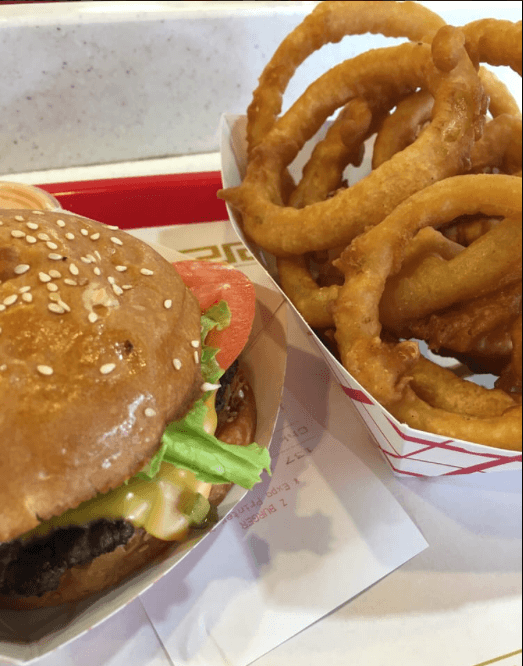 Despite the name, Z-Burger serves much more than just burgers; this chain restaurant also offers sandwiches, hot dogs and cheesesteaks, and well as their own signature milkshakes. Did you know Z-Burger regularly offers free fries with a purchase or free shakes during a certain time period on a given day? That's right—free. Also, their partnership with AU Athletics lets students who go out to the volleyball and basketball games win coupons for the restaurant.
4. Panera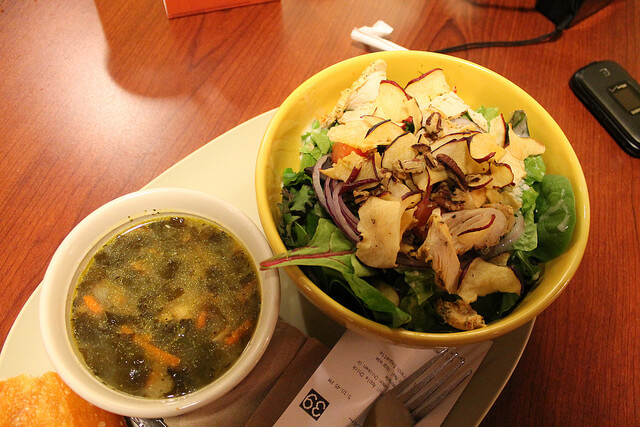 You can only eat so much Easy Mac before the distinctive pale, fluorescent orange color of the cheese powder haunts your dreams. Luckily, to save us all from microwave mac hell, we have Panera, which offers us, yes, its own delicious mac and cheese, but also the great trifecta: soups, salads and sandwiches. The Panera in Tenley takes Eaglebucks and delivers to campus, so you can easily get your bread bowl anytime. Plus, if you eat smaller meals, you can do a Pick 2 and get two separate meals for the price of one.
5. Chick-fil-A
Existing as another fan favorite, the long-awaited Tenleytown Chick-fil-A sees tons of college students six days a week and probably makes most of its revenue from them. They serve great chicken and even better fries, and whenever people sell it on campus as a fundraiser, it all disappears in no time at all. AU students waited a long time for Chick-fil-A to come, and now that we have it we're never letting it go. How can you say no to waffle fries?
6. Nando's
While we all love Chick-fil-A, sometimes that distinctive sauce can taste a little too sweet, and you may find yourself looking for something a little spicier. That's where Nando's comes into play. Located right near the Greenberg Theatre, Nando's specializes in hot chicken and of course delicious options like wraps, burgers and salads (if you want to be healthy). Plus, they're always happy to host club fundraisers, so you can easily get a discount dinner while supporting a great cause. Sounds like a win-win.
7. Domino's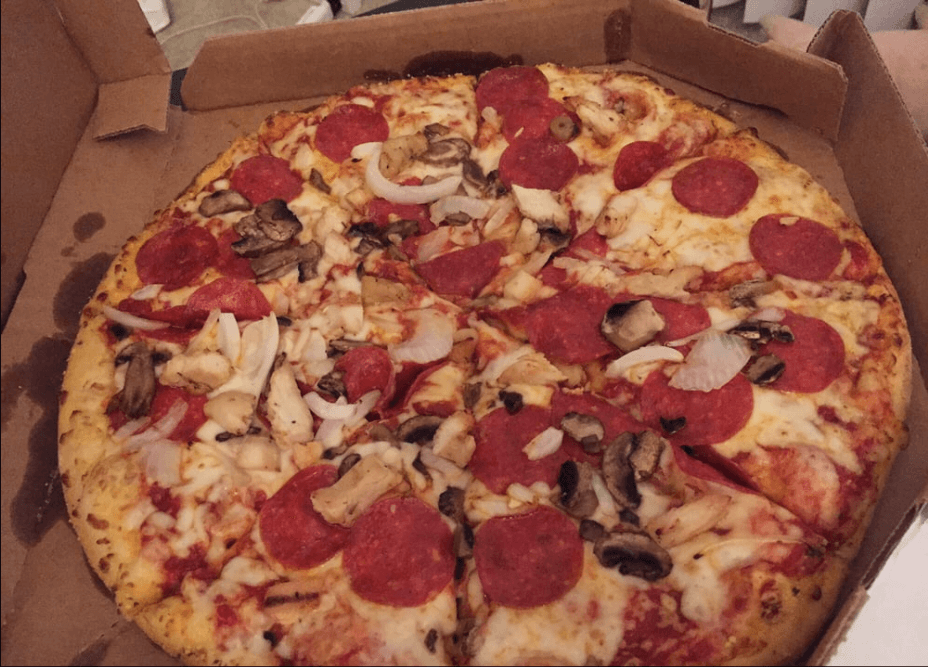 When it comes to pizza, most – if not all – AU students swear by Domino's. Their cheap pies and quick delivery to campus makes them particularly desirable, and even if you don't place an order in person or online, on any given night you're pretty much guaranteed to see a club selling their pizzas. Honestly, if it weren't for American, the Tenley Domino's would've been out of business long ago (although I guess that can be said for most of the restaurants here).
8. Angelico's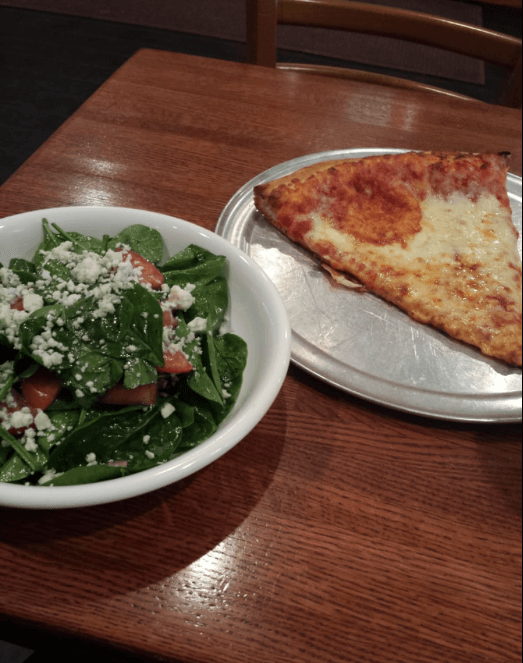 Domino's may be great for pizza, but when it comes to getting your calzones, pasta and wraps, you'll want to go to Angelico's. They serve huge portions of awesome food for low prices, and for those of us phone-shy people, you can easily place an order with them online via GrubHub or EatStreet. While they are a little pricier than Domino's, their pizzas are worth every penny; an extra-large (16"), costs $14 and can easily feed two people. Also, it tastes really good. Like, really really good.
9. Satay Club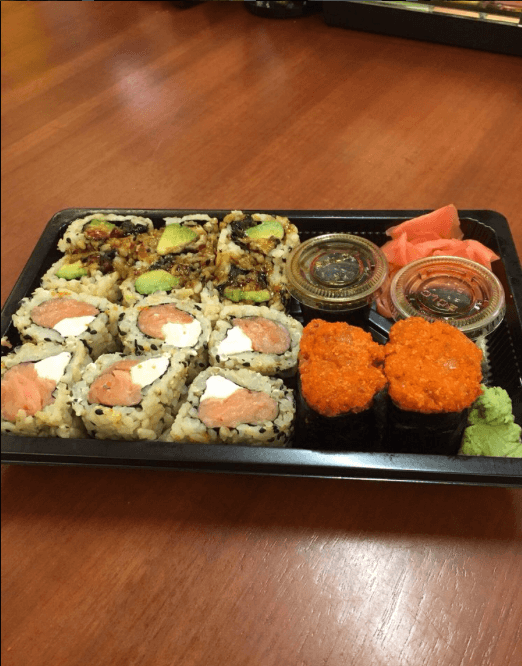 If you don't love Italian food, no need for fear; the Satay Club, located right down the block from Steak and Egg, offers awesome Asian cuisine that lots of AU students love. From Thai to Chinese to sushi, you'll find tons of options to choose from that can satisfy every diet and any craving. Plus, you can order right on their website, which makes it easy to get food without having to get up from your Grey's Anatomy binge session. Bonus: Since they're used to coming to campus, they don't get lost like other delivery drivers do.
10. Chipotle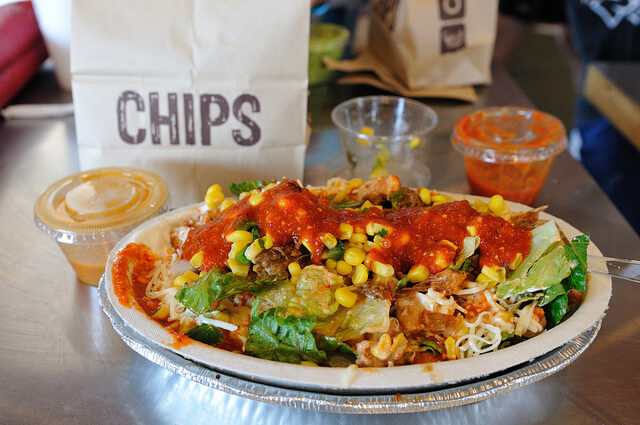 The Tenley Chipotle exists as one of the most happening places on the town, since they are literally almost always hosting an AU fundraiser – and even when they're not, you're still likely to see a line to the door. Burritos taste like happiness, and since college students often feel as though they're lacking just that, they flock to Chipotle in search of it. Also, Chipotle completely juxtaposes Subway, so it really helps to break up that monotony that we all experience.
11. McDonald's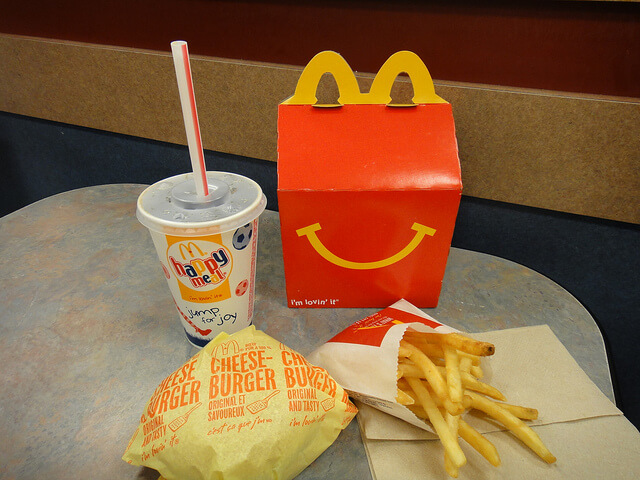 With this, we can circle back to the beginning, since you're most likely to find yourself in the Tenley location at 2 a.m. after a night of partying, because nothing says drunchies like delicious but overly salted fries. No one ever wants to admit that they like the Tenley McDoanld's, but we all end up there at some point, so the sooner you embrace it, the better. And besides that, waking up after noon just means one less meal you have to figure out, even if you do have a list to choose from.