Tailgating and drinking seem to go hand-in-hand in college and in life in general. A sunny day in April paints a picture perfect day to watch our lions practice in our stadium while getting to take some shots. The Blue-White weekend comes around this time of year, one of the best weekends at Penn State.
This assembled list of drinking games will be the best thing to play surrounded by your friends under a tailgating tent.
1. Take one shot whenever you hear the name "Saquon Barkley" in passing during these tailgate sessions.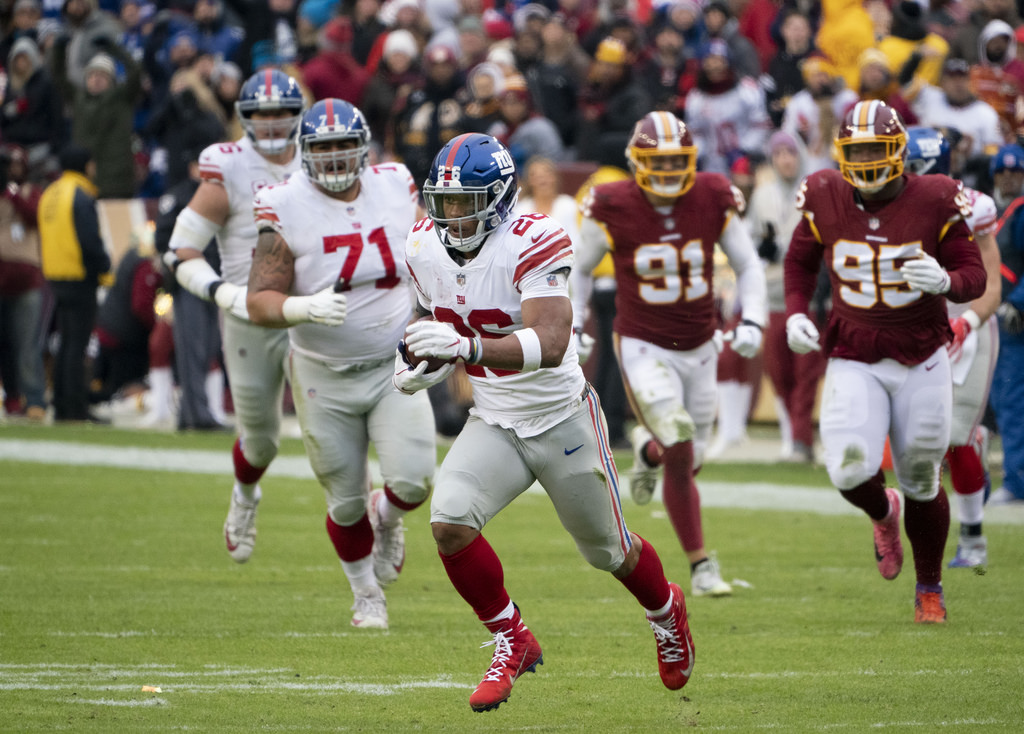 If none of you know about Saquon Barkley, you need to get your head out of the clouds. Guaranteed, at least one person around you will mention how awesome this player performs in the NFL. And with each passing shot you'll only grow sadder that Saquon isn't in blue and white anymore.
2. Make someone else drink when they even think about comparing Miles Sanders and Saquon Barkley.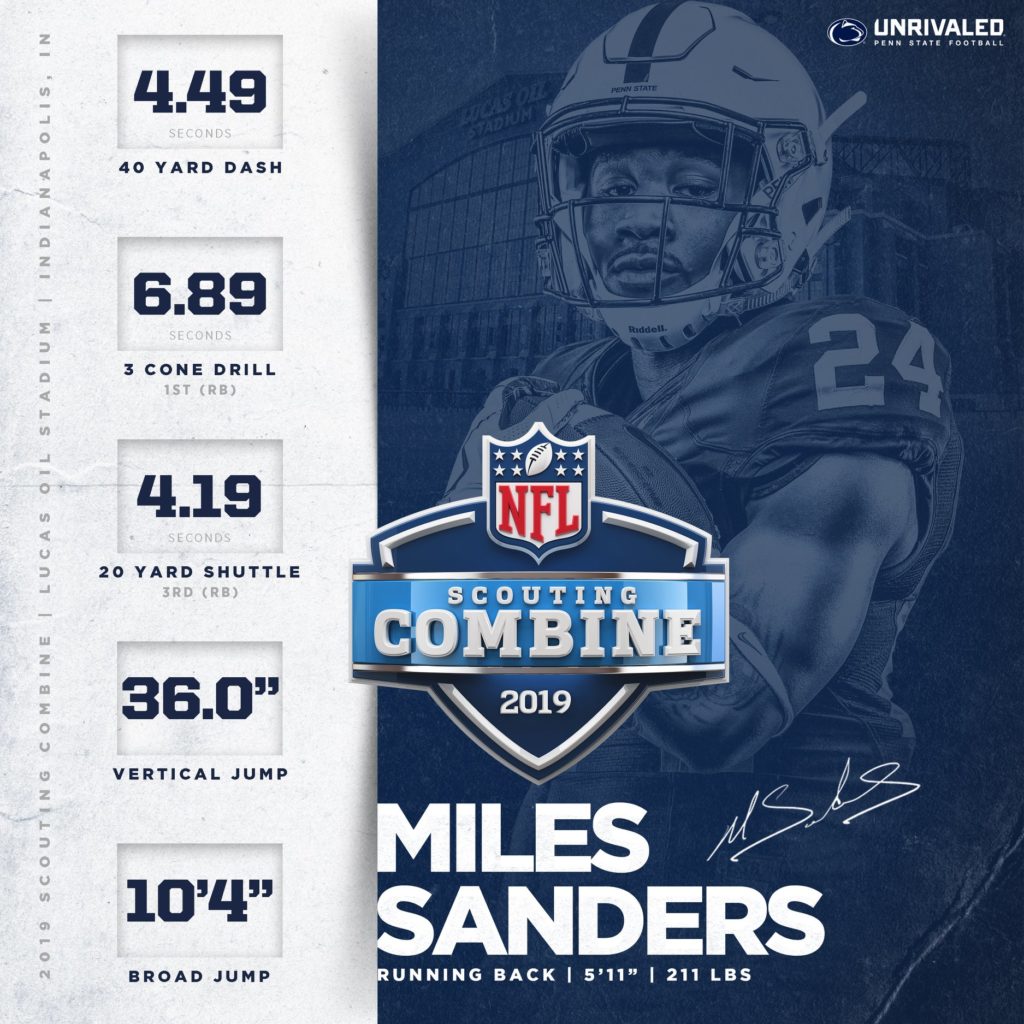 Look, I love me some football. But can we all agree that no two players play the same? They all have their different playing styles, and everyone needs to appreciate the way they play. Miles Sanders and Saquon can live on their own without ya'll comparing them all the time, and if you do, well you can drink for that.
3. For every group of people playing Kan Jam or Corn Hole, take a sip of your beer.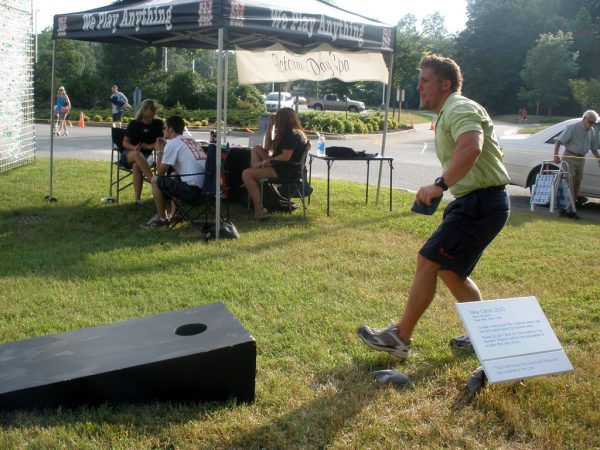 These games follow us into the pits of despair when it comes to college football tailgating. Not the actual game of football—just plain Kan Jam on the fields. These can get competitive, and you'll see plenty of people playing. Anyone can get through a good amount of beers by just walking around the tailgating fields, seeing Penn State themed games.
4. Finish your drink when you see James Franklin walking along the intramural fields.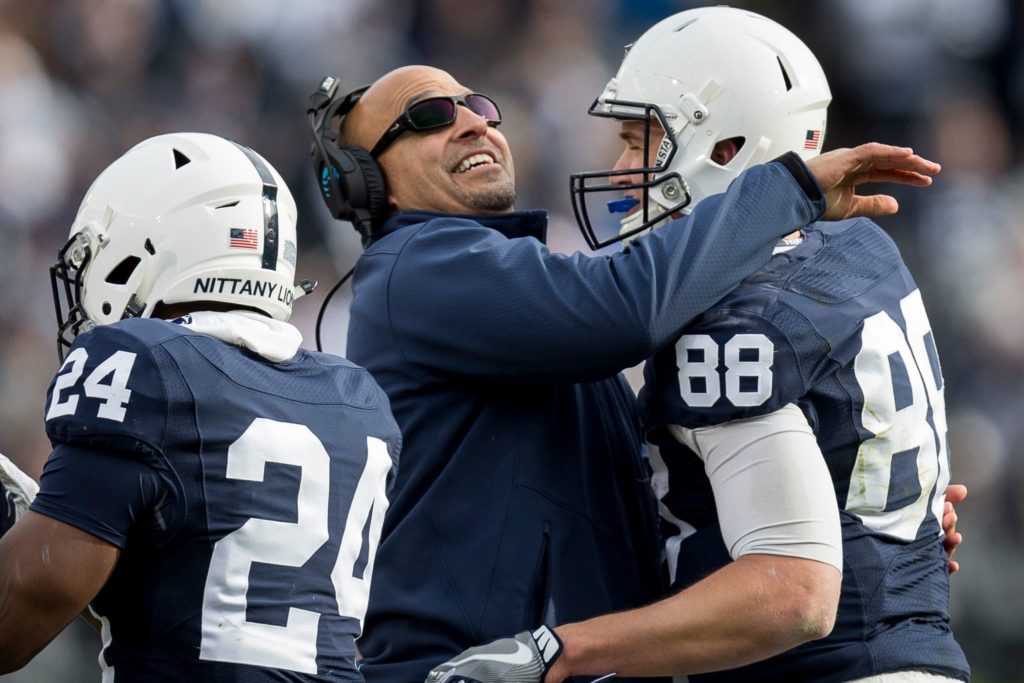 You mean THE James Franklin? The man who brought this team back into the light?  That man deserves the toast of a lifetime. So, bottoms up to James Franklin.
5. Also, finish your drink when the Nittany Lion decides to stop by at your tailgate.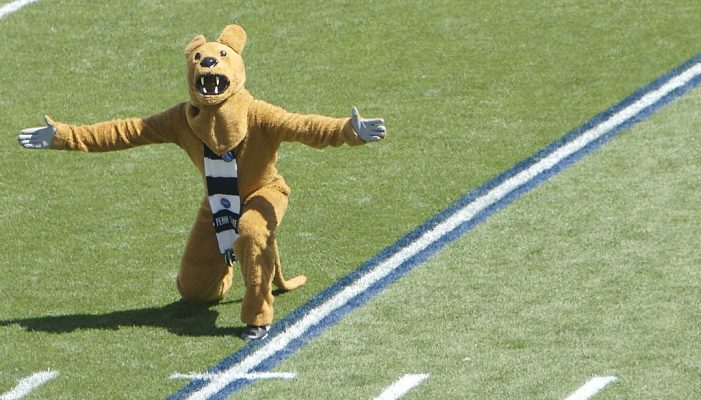 Oh, and of course we have to drink for our beloved Nittany Lion. Although he spends most of his days in the stadium doing one-armed push-ups, he can still pop up in your tailgating tent from time-to-time. If he does, that will be a memory for the ages.
6. Take a shot whenever you hear some alumni complain about the coaching.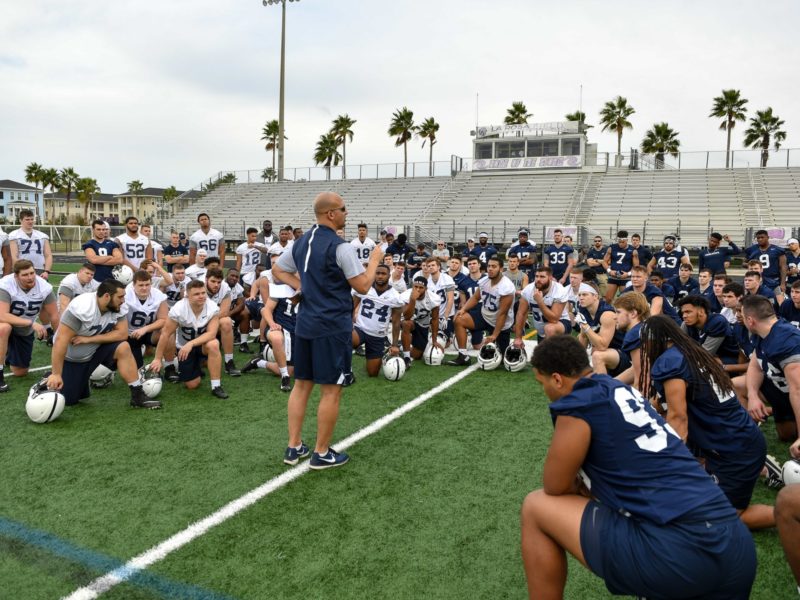 We get it, you didn't like that last call in the Ohio State game. Please, just leave it alone. We don't need to be plagued with your BS anymore. Take the shot with pride, knowing you at least have faith in this team.
7. Take two drinks of your beer whenever you see someone holding a chicken basket in the stadium (or outside the stadium if they left early).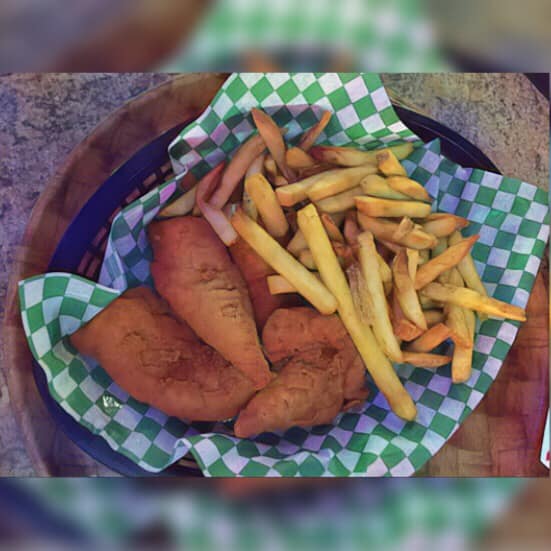 The coveted chicken basket: this highly respected piece of food with three chicken strips (sometimes four) and a basket of fries makes everyone scream in delight. I know that the chicken basket happens to light up my day at any Blue-White game. Plenty of other people love it as well, so take that drink. You'll get a lot of sips out of it.
8. Make someone else drink their whole drink if they forget what time it is (i.e. Tommy Time)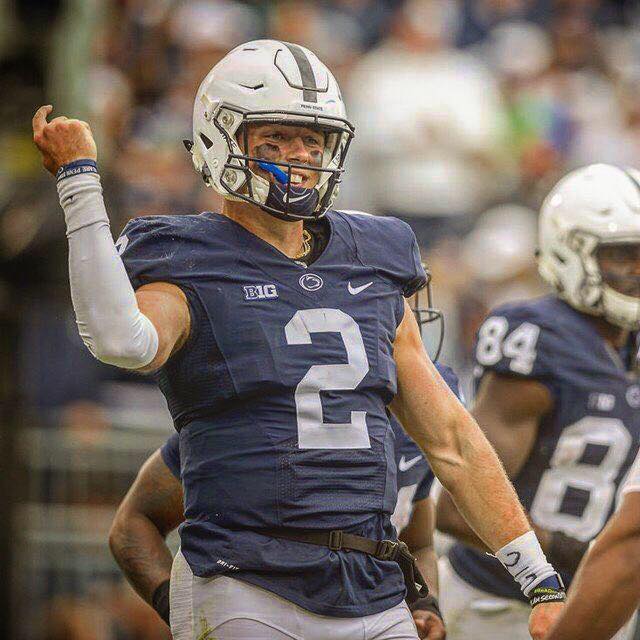 Trace has graduated. We will always love him even though he's off to the NFL. But you know what that means: Tommy Time (i.e. Tommy Stevens). And if anyone forgets or compares him to someone else, you need to finish your drink because he deserves just as much credit as the next quarterback here. He deserves his time in the light.
9. Take a sip of your drink for however many dogs you see lined up along the sides of the tailgating cars.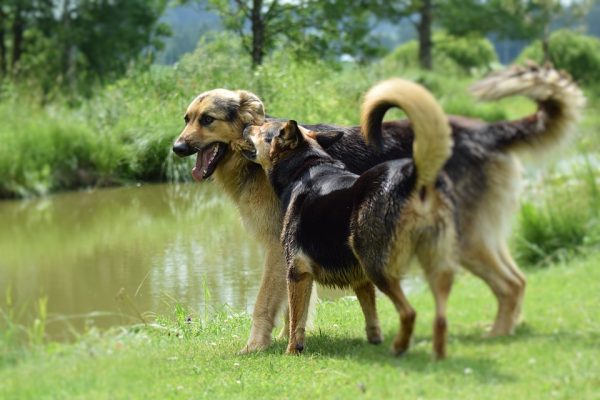 Puppies and PSU serve us the best combination when it comes to tailgating, better than hot dogs and chili. Often you'll just walk on by the tailgating tents and there will be a dog just chilling, waiting for his owner, tongue out and tail wagging, with a little PSU bandana around its neck. What makes you not want to cuddle and pet it? That deserves a sip and a drink for how much of a good boy he is.
10. Finish your drink whenever commentators on the radio mention the games we lost this past year (especially the Citrus Bowl).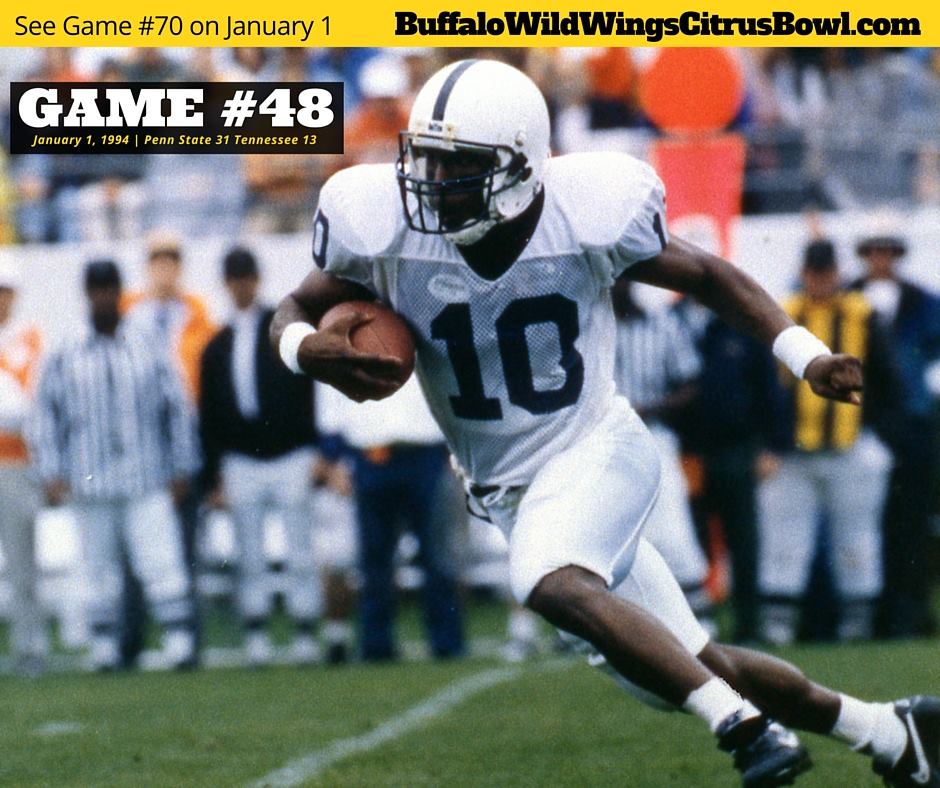 Please, let's not talk about those losses. We just need to move on and become a better team than we were last year…but if they do mention it, take a drink. That deserves at least ten drinks, honestly.
BONUS GAME
11. Bottoms up if you get to meet any of the football players outside the stadium.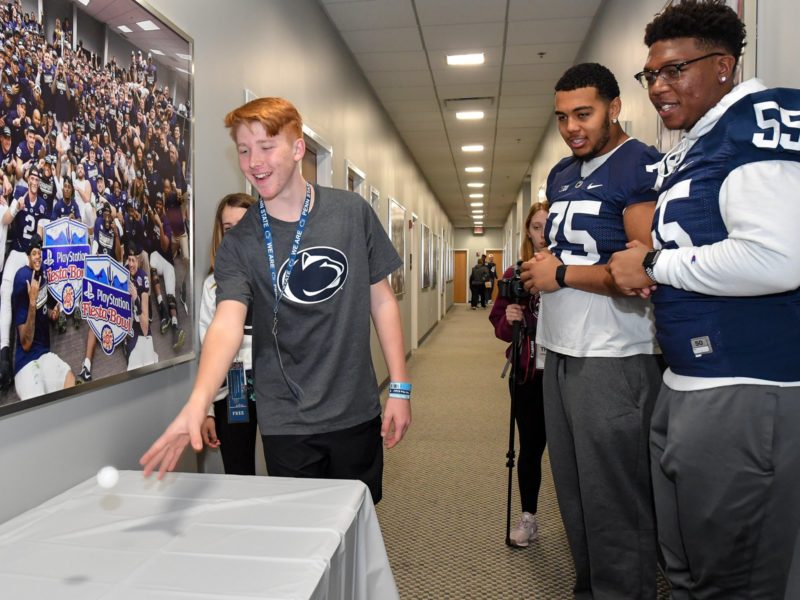 Meeting players outside of games can sometimes annoy the living hell out of us. Either they are practicing or in class, and there's rarely an in-between except on party nights. If you happen to just run into them while going into the stadium or picking up a hot dog from somewhere, 'bottoms up' doesn't even describe how you should feel. A meeting like that shouldn't be forgotten, so hopefully you'll be able to remember it in the morning.