Being cheated on is never something people want to happen to them, but there are always two sides to every story.
Of course, the person who is getting cheated on feels betrayed, but how about the person who tends to always be the one who's cheated with? Meaning, what if you're always the person on the side? If you're the cheat-ie, knowing you're the cheat-ie, who is just there for a random hookup, shame on you. But how about the person on the side who actually thinks he or she matters?
The "other man or woman" is never seen in a good light. Being called home wrecker, the sideline person, boyfriend/girlfriend stealer, mistress – they are always seen as heartless people when their secret affair comes out. I've talked to someone, who wishes to remain anonymous, who seems to always be the secret person on the side. She's being catered to and treated like a girlfriend but isn't the girlfriend.
Of course I feel for the other girl. If I was being cheated on, I'd feel just as awful. But, for some reason I can't stay away. He makes me feel like I'm better company and always offers to take me out. All the times he's taking me out, he could be taking her out. I figure he wants to be with me more. I know it's wrong. I know it is. But there's obviously something lacking in their relationship if he keeps coming back to me.
She lives in a pretty small town where everyone knows everyone so having a secret affair is risky. She has to be careful of where they meet and what she says around people.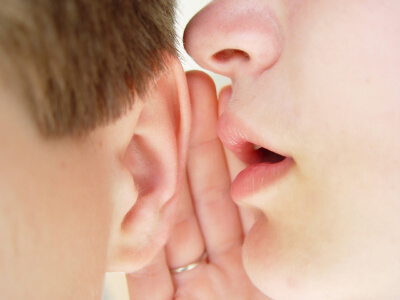 Why would you be with someone knowing they are in a relationship? She thinks that every time she sees them together or whenever he has to call something off to be with his girlfriend. She does get mad, but he always reassures her that she's more important.
It's easy to believe that someone really cares about you, especially if they are doing more than a regular friend would.
He buys me cute little things randomly and even brings me lunch during work. I've tried telling myself that we're just friends and whenever we do hook up, I always tell myself that that would be the last time. But friends don't talk to each other the way we talk and they don't joke around the way we do. I wouldn't be doing what I'm doing if I didn't think it was worth it.
She tells us that the friends that do know about them tell her that she's just being played.
My friends tell me I'm stupid for doing this, and a part of me knows that I am. But I just can't stop. I know it sounds stupid, but when I'm with him I can't help it. I just want to be taken seriously, seriously enough to show off to family and friends and seriously enough to brag about. I want to be as special as he makes me believe to be. I want to be able to go up to him whenever I want and kiss him, not just in the privacy of our homes. I don't want to be kept a secret, nobody does.
If you end up being in this situation, ask yourself if it is worth it. It usually never is. You deserve to be with someone who wants to show you off to everyone and deserve to be with someone who does more than make you feel like you're the only one, but know that you are the only one. If a guy or girl can't choose between you and the girlfriend or boyfriend, he isn't worth it. He or she doesn't know what he or she wants, and you want someone who knows. What they want should be you, and only you.
Photo from blogspot.com