On the topic of niche majors, political communication wins the title. The area of study proves so minuscule that only 16 universities across the United States offer it. But what exactly is it, apart from politics and communication? "Political communication is usually understood as a social science subfield that examines the effects of information and communication technologies on political and policy processes," said Steven Livingston, a political communication professor at George Washington University (GWU). Sounds interesting?
Read on for everything you should know about getting a degree in political communication.
What You'll Be Doing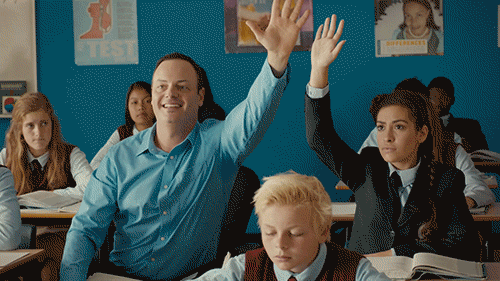 Students of the practice largely explore information sharing theory and practical communication skills. As the media environment rapidly changes, students must understand how the internet, mass media and technological developments alter the way we consume politics. The practice largely takes interest in the relationship between media and politics, including how the two influence one another. Expect a focus on the creation, curation and administering of information to the public in order to fulfill a (usually political) outcome.
The Classes You'll Take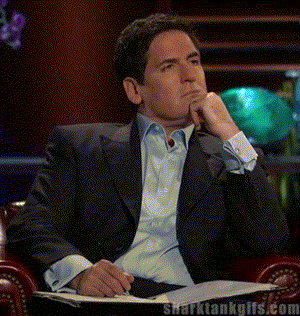 You'll have to sharpen up on your political theory knowledge, so expect a requirement in political science classes. You'll also need to take basic journalism classes such as news writing and broadcast production, preparing you for a potential career at news outlets. Students must also learn data analysis and research methods. You might find yourself in the future dealing with loads of data (such as polling research) in need of analysis. "There are people in my major who want to be president, campaign directors or speech writers. I tailor my classes to be more political journalism related, but my peers might dive into strategic Poli Comm or Political Speechwriting," GWU Poly Comm junior Nia Lartey said. "To say I love the versatility of my major is an understatement." There's a wide variety of electives, including public diplomacy, campaign advertising and even social media.
Internships for this Major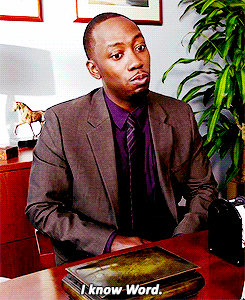 Washington, D.C. has Congress, multiple public affairs firms and many other federal institutions you could intern for. But you have more options than just D.C. Think local! Your own governor needs interns and often accepts undergraduate students. Here's the perfect opportunity to learn more about state government processes. You should also look into the countless local and national news outlets, consulting firms and campaigns.
Career Opportunities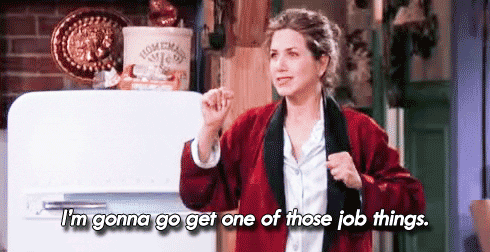 The opportunities are endless when you major in political communication but obviously working in the political sphere comes naturally. "Political communication scholars have long been interested in the media's impact on voting behavior. Some political communication scholars are interested in the effects of politics and policy on the nature and operation of media, including now social media platforms," Livingston said. Whatever subfield your interest lies in, rest assured your political communication curriculum serves as a gateway.
1. Associate at a Communications Firm
Here, you'll help clients communicate their message. You will assist them in strategically reaching the target market for whatever they are advertising. "It combines a wide variety of communication skills, from media relations to multimedia and writing," said Glen Echo Group Senior Associate John Perrino. "I get to focus on the internet policy and research areas I'm most passionate about." A communications firm might also produce content for increasing outreach. Once a plan is in place, that's where these experts (you) come in!
2. Political Campaign Staffer
You know the rush you got while watching Payton Hobart build his presidential campaign in "The Politician"? That can be all you. The world of political races feels intense and fast-paced (but in a good way). Quick turnarounds and strategic planning are what these guys are best at. Be a consultant, a strategist or even a fundraiser. Political campaign staffers use the knowledge they've gained from studying state, national and international politics to tackle situations and potential roadblocks to come up in their employer's path (hopefully nothing too worthy of "Scandal"). Strategists and consultants might plan effective campaign strategies with their expertise in speech writing and media techniques. Fundraisers organize events to raise money for their politician or organization, using similar knowledge.
3. Press Secretary
Don't be deceived by the term 'secretary.' You're the first point of contact when disaster strikes. Here, you'll manage public relations for the government organization or politician you work for. It's a tough, constant on-call job keeping your employer's public image consistent. You're going to have to put your communication skills to the test by developing connections with news outlets and individual journalists (meaning play nice)! Copy writing also comes in handy as these individuals write an edit press releases often. You're the proud mouthpiece of your organization.
4. Political Journalist
Journalism will put your researching, writing and time management abilities in constant action. Journalists can do anything from conducting investigations on political issues to interviewing prominent politicians. Courses in news writing prove a necessity for such a career path. The career of a political journalist may sound rigorous but is rewarding. It might come off as dramatic, but political journalists really do hold the powerful, accountable. The public relies heavily on these influential people, especially the 'watchdogs' who keep government in check. You may find courses in broadcast news writing helpful if you're interested in writing for or appearing on the big screen.
5. Government Communications Director
Similar to press secretaries, communication directors (and coordinators) are essential in promoting their employer through a carefully crafted public image. They, too must develop strong connections with journalists and news outlets, serving as the first people to announce new programs, legislation or policies. Communications work includes public relations, which means social media, too (finally, you can put your killer Photoshopping skills to action!) You'll need to be an effective speech writer and communicator and knowledgeable in both legislation and public affairs. Such a career path is a haven for policy enthusiasts.
Alumni Reviews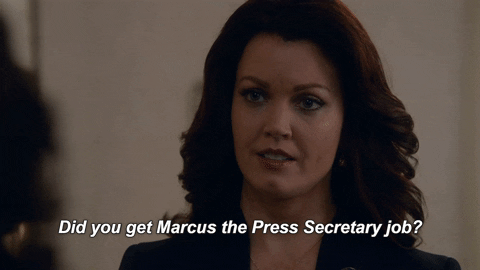 "The Political Communication program offers a well-rounded curriculum for future communicators with a mixture of theory, practical skills courses and research methods. One piece of advice I would give current Political Communication students is to take more journalism and multimedia courses. Journalism experience, even at the collegiate level, will go a long way for communicators who work closely with journalists and will improve anyone's writing. I still remember the first time I picked up the phone and asked a government official for an interview, running to a shop to be the first to get an interview for a breaking story," GWU alum John Perrino said.
"I went into the major wanting to be a speechwriter but came out with so many more skills than I was expecting. I didn't understand at the beginning why I needed to take courses like Video Production and Data Analysis, but those were some of the classes that have been the most helpful. The professors are incredibly talented and truly want to see you succeed, even if their course material is difficult. Even adjunct professors were unbelievably accessible. I graduated with essentially every skill and proficiency I need for a job in this field and many others, and I only wish I had taken more electives in both the PC and Journalism programs – they're really hidden gems," GWU 2020 grad Sarah Sem said.
"The education and experience that students receive by enrolling in the Political Communications program at SMPA is unparalleled. The professors and faculty constantly went above and beyond to help me with not only schoolwork, but my professional and personal goals, as well. Whether it was taking an internship on Capitol Hill for class credit or serving as the Communications Director for the school's newsletter, MediaFile, SMPA afforded me so many wonderful opportunities that I will forever be thankful for! I highly recommend freshmen explore the opportunity to join this life-changing program," GWU alum Sam Serrano said.