If you have a curiosity for getting to the bottom of things but would much rather talk about crimes than solve them, then you might find a career in journalism interesting. Not only do you get to find out what makes a person tick, but you also get to create a trustworthy story that many will appreciate. For all you writers and storytellers seeking a profession as a journalist, grab your pen and pad, and jot down some notes.
Learn how to be a Journalist.
What does a professional journalist do?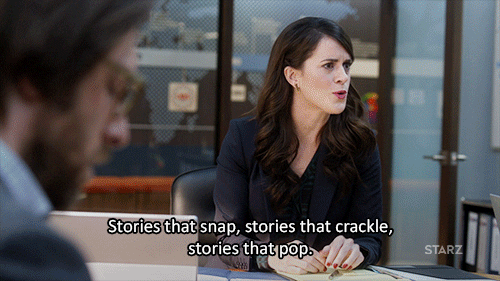 Not all news journalists have a coffee obsession and lack a moral compass in order to get their hands on a juicy story, like Stephen Glass. Try to imagine journalists as storytellers, they have to listen, write and report on news stories to inform the public on events which may affect them. Reading an article might take you a few minutes, but behind the scenes journalists spend hours, days or even weeks trying to perfect their stories. "Since I am now a freelance journalist and I just finished a book, my day is usually spent partially planning and coordinating future stories," journalism professor Lakshmi Sarah said. "Some days I do more editing (video editing and/or editing written work) and other days I am out in the field interviewing people or doing research for a story. It's a combination of calls, interviews, emails and more extended research through meeting people, reading magazines, books and doing research online."
They have to set up meetings, interview potential sources, listen actively and ask important questions in order to gain insightful quotes. Newspaper journalists also have to figure out the type of storytelling technique they want to approach a story with, whether they feel like going for an anecdotal, investigative or breaking news story, etc. Journalists have to look for the nugget, for the gold. They find out what makes a person tick, what makes a person interesting to others. Some of the jobs duties include:
Recording and interviewing sources
Researching
Creating and releasing news content for the newspaper
Fact checking and corroborating information you've collected
Editing drafts
Attending a range of events like press conferences and sports games
What does it take to become a professional news journalist?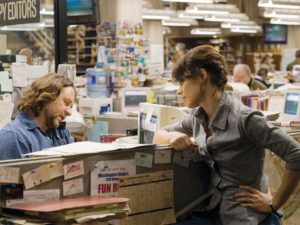 Because the newspaper writing field can get extremely competitive, you should pursue at least a bachelor's degree in order to stand out to employers. Many who choose to pursue a career in journalism can get a degree in any major that they want, like English, history or biology. Many newspaper companies want expert writers in other fields. Within those four years, journalism students should complete internships as a good way to get hands-on experience by working for a newspaper company. Although many think you don't have to go to graduate school for journalism, many graduate students find it rewarding because it helps refine and improve their skills. During graduate school, you should also concentrate on developing strong verbal and communication skills.
What you should know about becoming a professional journalist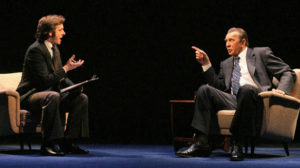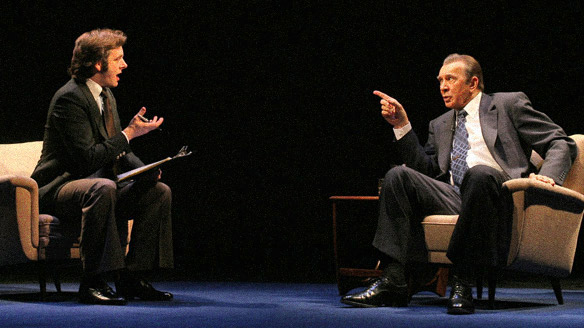 1. What will I earn as a news journalist?
If you've gotten this far, then you know not to expect any glitz or glamour. Journalists can earn anywhere from $24,150 to $72,330 a year, with an approximate average of $52,000 a year. However, the salary has a limitless potential if you have your eye set on a Pulitzer Prize. It all really depends on many factors, like experience and the conviction for writing.
2. How much will I be expected to work?
On second thought, you might need that cup of coffee. News journalists have long hours."If you are hired by a newsroom, most places would limit your work to 40 hours. However, those hours might include overnight shifts, early morning and weekends," journalism professor and freelance writer Yumi Wilson said. Even when not reporting, you will need to research for and write your articles. You will also have to read a lot and use social media all the time as of way of getting quick updates on events or contacting sources.
3. What will my work environment look like?
Some journalists stay in the office and spend the whole day writing, editing and summarizing."Most news offices are pretty regular, just with more newspapers lying around. If you are in the office you would have a couple of screens, computer, desktop phone and usually a pile of papers, press releases or research papers," journalist Simon Campbell said."If you are on the road then you will be visiting sources, going to press conferences or visiting places like sports stadiums or political buildings—a lot more varied."As a newspaper journalist, you'll spend your day surrounded by other journalists and when not out in the field, you will have to listen to a lot of people talk, so say goodbye to your introverted times.
4. What do I need to know about the future of newspaper journalism?
Extra! Extra! We've moved on from the 20th century. To journalists, the future of journalism has sparked much debate; however, many agree that they see the field evolving and changing."Storytelling will always be at the heart of good journalism," Wilson said. "Adaptability, however, is key to survival. We need to understand how our audience receives and sends information, and we need to engage in delivery methods that work for them—not us." With the internet and technology skyrocketing, traditional paper newspapers find their viewership declining. Once journalists learn how to apply their print onto a screen, then they can start to take advantage of the opportunities, like speed and convenience.
Skills you need to become a professional journalist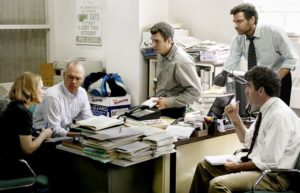 1. Curiosity
Have you heard of the saying curiosity killed the cat? Well, just forget about that. A lack of curiosity as a news journalist will literally kill your career, you will only uncover the facts by asking questions. Curiosity works as the fuel to writing a good story. If you don't have the persistence and willingness to find out more, then you will never uncover the answers no one else has.
2. Listening
These days when we listen to someone talk, we've already formulated a series of possible answers to reply before they even finish, but you can't listen this way as a news journalist. Not only do you need to listen to know what to say next, but you also need to catch on and write down good quotes so you don't put words in people's mouths and a period to the end of your career. "When interviewing sources in person, I ask to meet them in a place that tells me more about them and what they do. I try very hard to observe people in action," Wilson said. By making your source feel comfortable, they might feel more open to speaking their mind.
3. The ability to articulate yourself
Practice makes perfect. You will only get better at writing by the act of writing. Only by practicing will you have the skills to entice your readers and capture their attention long enough to read what you have to say. Crafting gives you the fundamentals to learn different structures of articles, for example, like the inverted pyramid.
Reviews
"To be honest, I don't know that firsthand because I am serving as an educator these days. But from what I hear from former students and those in the industry, it's brutal. The demands are tough. You are constantly hustling to stay on top of the news, to verify information, to get sources to open up and produce packages and stories that connect with the audience. The one thing I do know is that there is a huge sense of satisfaction when a story comes together or brings light to injustice in our society." –Yumi Wilson
"Journalism is really rewarding. You get to meet a lot of different people and ask them questions—a real privilege. Sometimes your work can help people who are vulnerable, that is quite powerful and the work is interesting and varied." –Simon Campbell
"It's great, it's hard. It's fascinating and thrilling and boring all at the same time. It all depends on the day, the hour and what is happening in the world. In my experience as a journalist, I am always doing something different, which is one of the reasons I love it. This can also be challenging since it is not as reliable as some other professions." –Lakshmi Sarah