We call ourselves CEOs, entrepreneurs and intrapreneurs. But do we know our numbers? I don't just mean your profits. I'm talking about your digital numbers—how many people visit your website. I can't tell you how many entrepreneurs I meet who don't know this number. If you have a website, setting up Google Analytics track your website traffic is a must. We've all been there. Afraid that maybe this one tool is too complex. But the reality is, this tool is simple to use after a 15-minute learning curve.
Read on for 10 fears holding us back from using Google Analytics like a Boss.
1. Do my website numbers on Google Analytics really matter?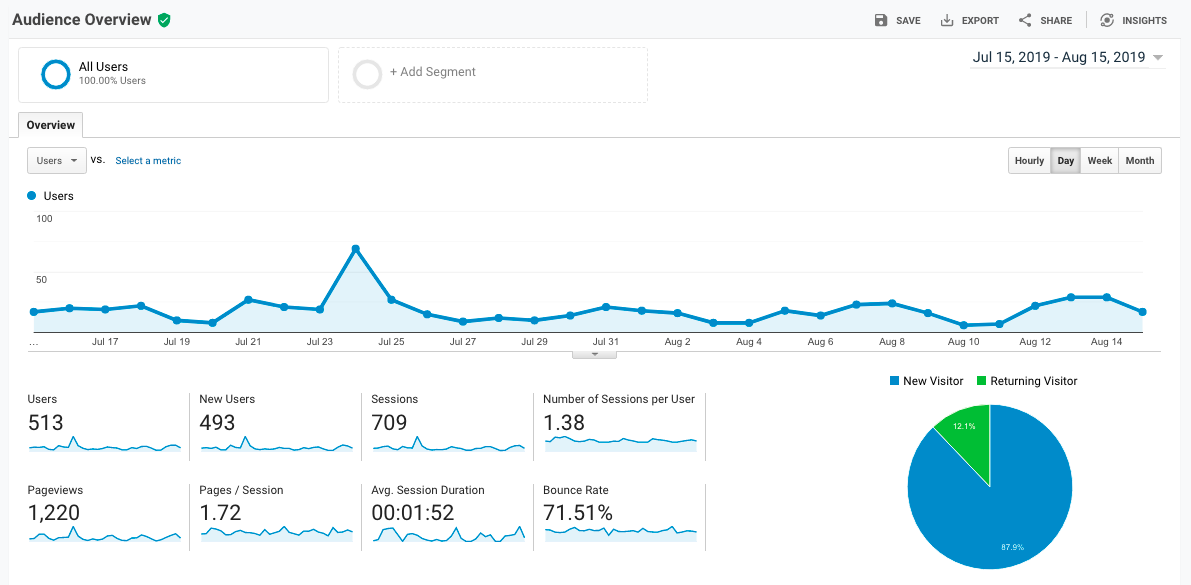 Yes. Of course they do! When you look at your monthly earnings, sales or email subscriber list, you know that those numbers matter. If you have a website, and you want your business to grow online, then you need to start with the most basic number of all: the number of visitors. This is called "users" on the Analytics dashboard. "If you don't know your numbers, how do you know what's working?" said Josh Malit, CEO of Death Beach Studio. The answer? You probably don't. Let's change that!
Download my FREE 10 Step Checklist on how to set up and use Google Analytics!
2. Why should I know how to use Google Analytics again?
Google Analytics answers: 1. How many people visit 2. Where are they coming from and 3. What pages are most popular. "You can learn so much from just a quick glance at your traffic stats. I look to see where people are coming from…are they coming from Instagram, direct search on Google," said Alexa West, author of The Solo Girls Travel Guide. This knowledge is power. Why? 1. You can set goals to drive more traffic to your site 2. You can grow these channels, 3. You can continue to produce content your audience desires.
3. It's not even set up or it's not working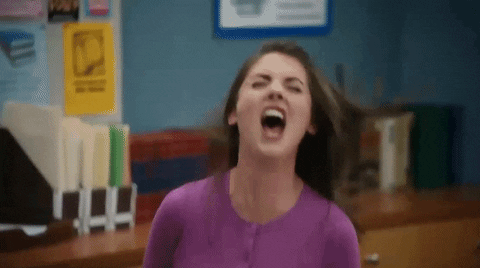 We all remember what it was like learning how to create an Instagram story for the first time. It's annoying, and it doesn't quite work, AT FIRST. But after 10 minutes, you're a pro. If you could get over a 15-minute learning curve, you can do just about anything with Google Analytics. Let's set it up now and ensure that it works. Follow my 10 step checklist and I'll walk you through–step by step– the set up and exactly which data to review. You may be delighted to see that all your hard work on Instagram has paid off and that your audience is coming from there….or maybe not, so you can spend your time elsewhere.
4. It's too complicated so I ignore it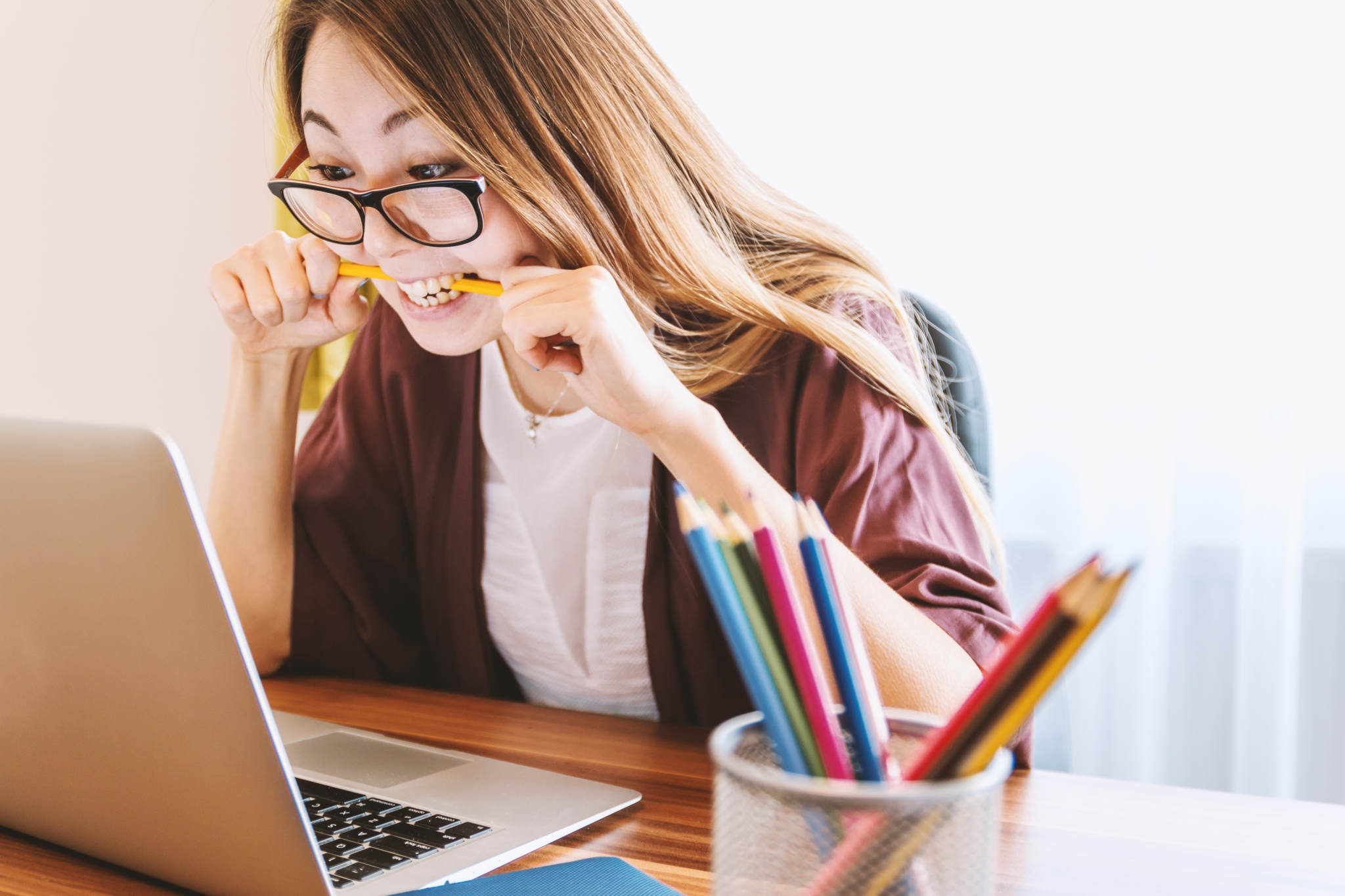 It's easier to ignore (or outsource) what isn't in our wheelhouse. But you wouldn't outsource knowing your monthly earnings, would you? If your business is directly correlated with your website, your monthly earnings links directly to your website data, aka your Google Analytics. "I have an account. And that is it. I can't make heads or tail of it so I ignore it exists," said Carrie Lupoli, Founder at Disruptive Nutrition. I get it, we want to focus on what we do best and leave the tech stuff alone. Kara Charron, business coach at karacharron.com, agrees. "I find it confusing, it's definitely not something straight forward," said Charron. I promise it doesn't have to be complicated. Give me 15 minutes of your time with my free guide. Even if it's just to know how many people come to your website every day—it's worth it. That's it, open it up, and look at your daily users number. Is it 10, 500, 1,000, 10,000? Let's know so we can arm ourselves with knowledge and set goals to grow.
5. I'll only set it up if someone shows me how to use Google Analytics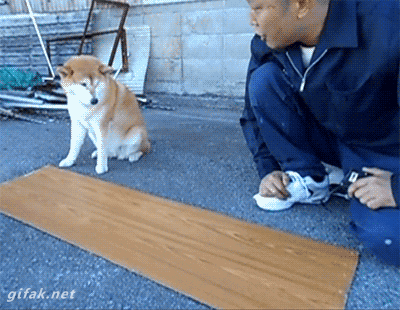 I'm a big fan of learning new skills from an expert who has been there before and gets it. Which is why I put together a Google Analytics 10-Step Guide. It's almost like I am sitting next to you, holding your hand through the whole thing. "I'm not presently using Google Analytics, and the reason up until now is that I haven't found a simple course or tutorial that would help me break it down in a way that's simple and easy to understand," said Daniel Lona, owner of Daniel Lona Fitness Coaching. I got you Daniel! Download my free guide here.
6. I use Google Analytics but I'm not sure what to focus on exactly

Just like a Facebook ads dashboard, or Trello on first glance, Google Analytics looks like information overload. A lot of our frustrations stem from cutting through the noise of information. "I use Google Analytics and review it weekly, but I'm not confident what metrics to pay attention to, so I don't think I'm leveraging it as best I could," said Kelly Nolan, Life Organization Coach. She's not alone. Lexie Sparrow Owner of Wild Sparrow Wellness agrees, "How to actually apply the information it is giving me—how to actually change/optimize my site and articles to perform better, in a way that works for my type of business." Google isn't going to give you the content strategy but it will help you analyze your numbers. First zero in on that number under "Users." After that, shift your attention to "Acquisition > All Traffic > Channels." This tells you how your audience gets to your site. And if you've got that down, go to "Behavior > Site Content > Content Drilldown" to find out what pages or articles attract the most readers. Note your top pages so you can optimize them. Download my guide for step by step instructions on how to make the most of your analytics.
Bonus: Set up Segments. "Segments allow you to see one type of traffic by itself. That way, you can see just organic, or just social media, traffic when looking at information," said Tyler Bishop, Head of Marketing at Ezoic.
Learn how to set up segments in my 10-Step Checklist for Using Google Analytics.

7. Why do traffic sources matter?
Once you know where your audience is coming from, you can put your attention there. If I told you that 75% of your life coaching clients were coming through organic search because of your landing page on "how to transform your mindset," you might create more pages like that to exponentially grow your traffic. "The most important metrics in Google Analytics that I pay attention to are what traffic sources are performing best and the demographic breakdown of my audience. Combining these two is very powerful, as I'm able to divert my time and effort into developing quality traffic by serving my readers the content they truly find valuable," said West.
8. My numbers are dismal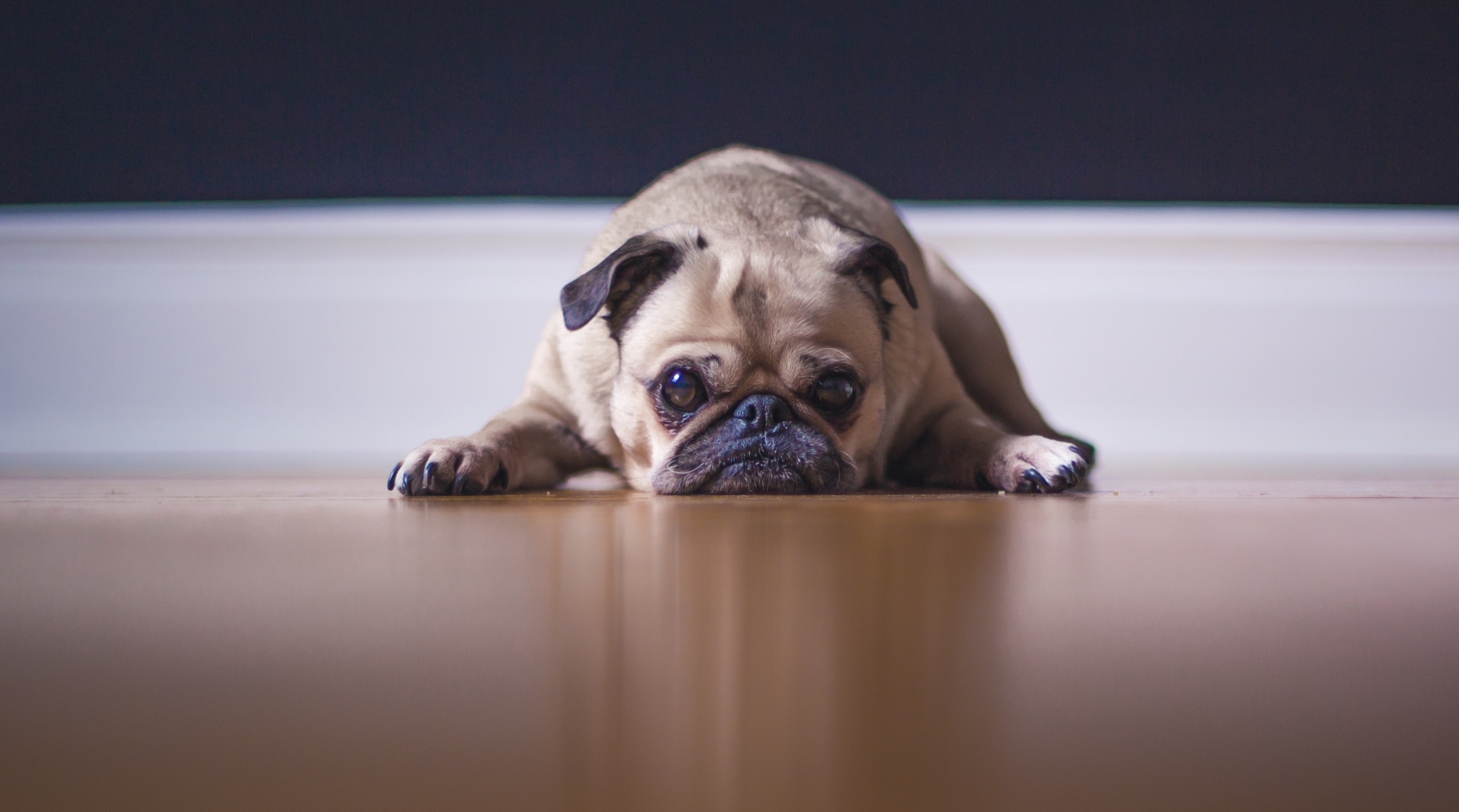 You didn't work this hard to build your site only to give up on it because it's not the most highly visited website— YET. Everyone has to start somewhere. It's about gradual, organic growth. My mantra has always been "start small, make it great, then grow." A website doesn't become the most popular on Google search overnight, otherwise as a Google searcher, you wouldn't trust the search results. You started this business to help others, to share your knowledge to work in your passion. Let's grow it to be the quality business you know and love. Which means, let's also get it to page one of Google search. Once you know your initial numbers, then you set goals to 5X them.
9. I forget to check my Google Analytics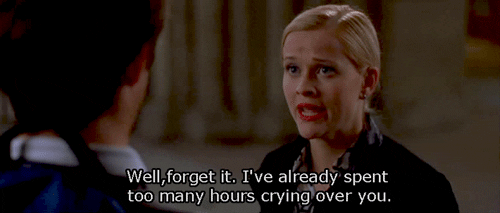 We don't check the things that don't give us the dopamine rush that we get from Facebook messenger or any DM for that matter. But imagine the rush when you start to see your user count rise. You'll be on top of your metrics more than ever before. "My greatest challenge is actually looking at it more often. It's right there for me….. I just have to utilize it more," Jane Atkinson, founder of SpeakerLauncher. Just like your financial tools (shoutout to my favorite, Xero!), the more you utilize Google Analytics, the more you start to like it and visit it. You'll realize what pages are getting the most traffic and how you can grow them to reach even more of your audience.
10. Is Google really that important?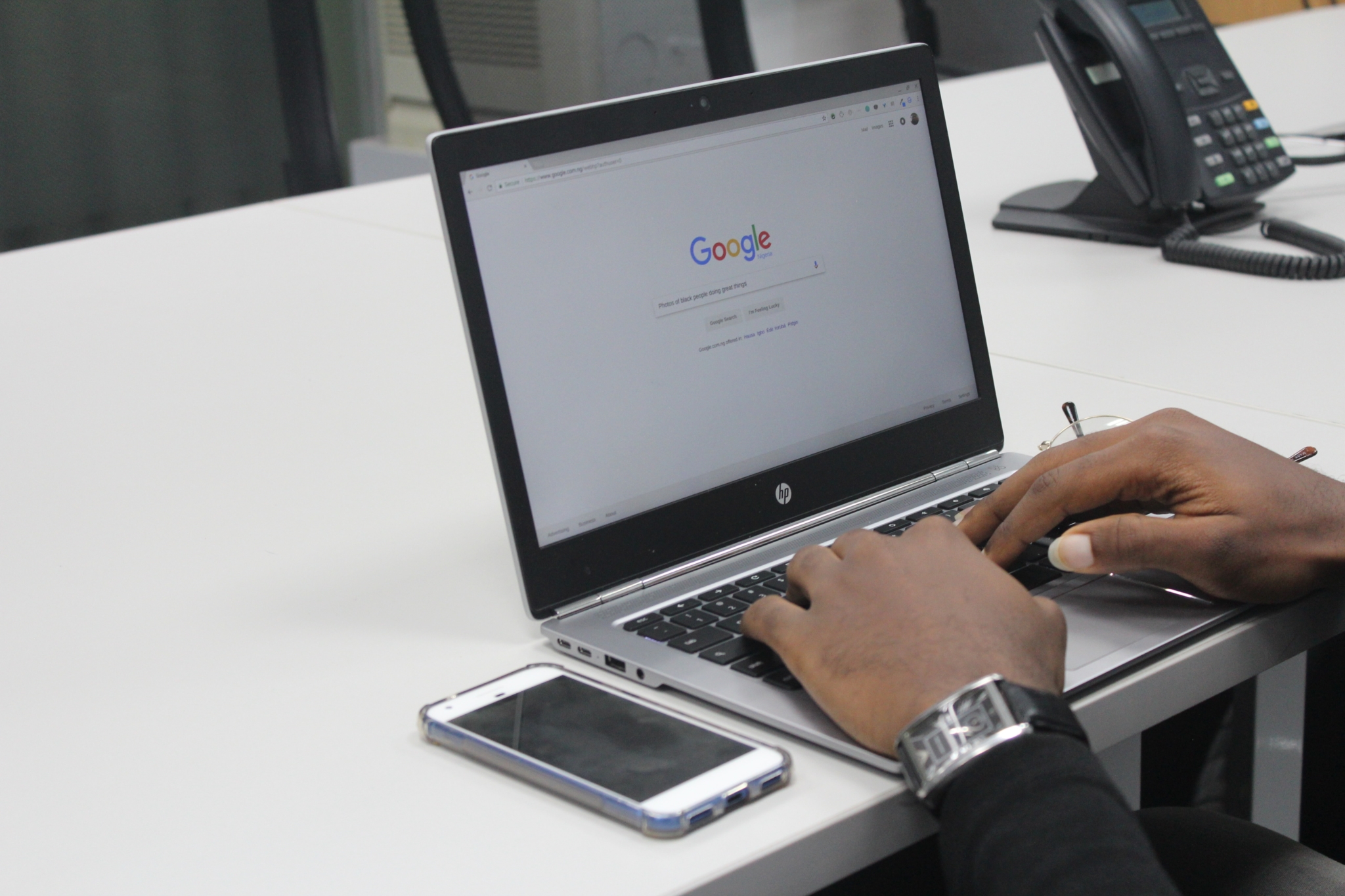 Google receives 5.6 billion searches per day according to SearchEngineLand. Not to mention 4.5 million companies use Google Analytics (majority of them have 10-50 employees, with 1M-10M dollars in revenue). Or simply think about how many times a day you Google something. Then consider your ideal customer, how many times she is searching online to answer her greatest challenges. Imagine her searching for "mindset course" or "how to overhaul my closet" or "best backpacks for my college kid." Then visualize your website coming up on the first page of Google for her query. Every time you start drifting over to your Facebook page, Instagram page or that crucial Tweet, remember this fact: Social media wants people to stay on social media. Instagram, Facebook and Twitter were not created to encourage users to leave and go to your website. Google, however, sends them right to you.
With the recent launch of Site Kit, you can access your analytics from your WordPress dashboard. If you have never used Google Analytics though, first things first. Let's set that up today!
Download my 10 easy steps to set up and use Google Analytics today.