Let's be honest with ourselves: the charm of chugging room temperature Bud Lights in a sweaty frat house only lasts for so long. You'll want to venture away from frat row eventually. Maybe you never thrived in the Greek life scene to begin with. Regardless of your scenario, colleges across the nation find themselves in the heart of some of the greatest nightlife spots around. If nightclubs and bar-hopping sound more appealing than tailgates and darties, look no further.
Read on for CM's top 10 colleges with the best nightlife.
10. Arizona State University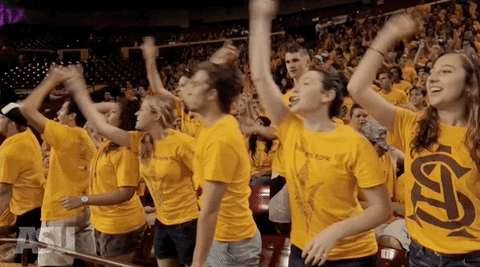 Consistently referred to as one of the biggest party schools in the nation, hearing "Arizona State University" may cause your mind to automatically jump to the idea of classic fraternity and house parties. However, incredible nightclubs and bars such as Maya Day & Nightclub and The Mint Ultralounge lie just 15 minutes away in the Oldtown Entertainment District—ASU's most notorious party scene. "There's a really good balance between house parties and night life," sophomore Rachel Porche said. "The clubs are super fun, but there's house parties a lot, too. It's just whatever you're feeling that night." With cheaper entry fees compared to places like NYC and LA, and extravagant LGBTQ+ friendly spots like Charlie's and Stacy's, ASU students can easily venture off into the city for a night on the town.
9. Vanderbilt University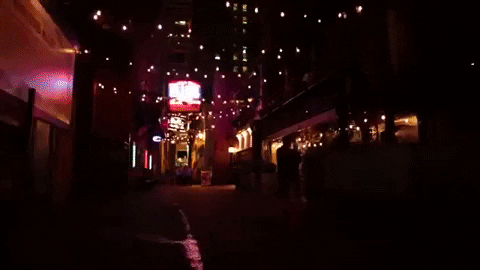 Vanderbilt University resides in the heart of Nashville, Tennessee, a city offering an endless variety of bars, restaurants and opportunities to let loose and escape the popular Greek life scene. Only about five minutes away from campus, the downtown area awaits Vanderbilt students with a bustling night life full of young residents looking for a good time. With this optimal location, students can party the night away on Broadway and 2nd, home of the fun-filled Honky Tonks. The area's iconic music scene gives off a less night club-oriented vibe, with most spots priding themselves on line dancing, rock'n'roll and past performances from Johnny Cash and Elvis Presley. Grab your friends and your cowboy boots and get ready for one hell of a night.
8. George Washington University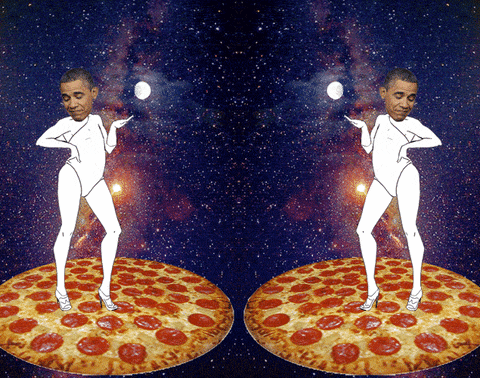 The nation's capital provides more than just lawyers, presidents and pantsuits. GWU resides in the heart of Foggy Bottom and is just a five-minute walk from downtown–Washington DC's hottest areas for a night out. Although the area's pricey options such as Heist DC and Barkada Wine Bar may be intimidating to your bank account, some designated college bars offer a cheaper option. Spots such as Ultrabar and Eden offer a more student-oriented environment compared to some bigger clubs that could be saved for special occasions, such as a post-finals bender. U Street also provides a real taste of DC culture with gogo-playing and a ton of live music just 10 minutes from campus. Because GW students don't rely on Greek life for a killer party scene, most students venture out into the city when looking for a wild night to remember.
7. Tulane University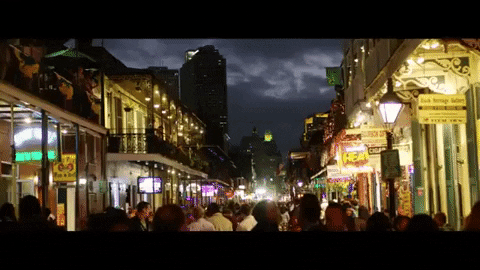 Mardi Gras isn't the only time of year Tulane students know how to have the best night out. Although the state's beloved holiday lasts one week, the party in New Orleans continues year-round for Tulane students. Snake and Jake's Christmas Club Lounge and Shamrock hold a special place in the Green Wave's hearts as two of only a handful of bars students frequent for a night of drinking and dancing near campus. The Boot prides itself on epic happy hours and unbeatable drinks specials bound to make your thin wallet sing. "Being in a city where you can actually go out is literally so much better than just depending on frats to pull it together," sophomore Aliya Lerner said. "And don't even get me started on Mardi Gras. Sh-t is next level." Although Greek life holds a prominent place on campus, the booming nightlife surrounding the Tulane campus provides an environment for every type of party animal.
6. University of Texas Austin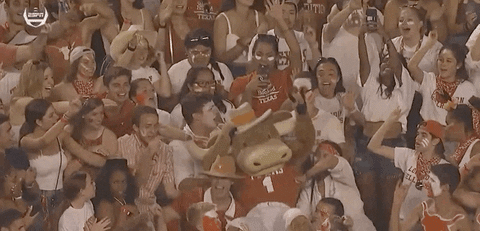 Everything's bigger in Texas, especially on 6th Street in Austin. Just a five-minute walk from University of Texas (UT) Austin's campus, the notorious party area regularly bustles with a fun party scene for college students and area residents. Greek life may be a popular scene amongst the Bevos, but opting to venture out into the city for a wild night is a classic move as well. While the city may be labeled as falling somewhere on the pricier side, $2 to $3 drink prices run rampant on Saturday nights alongside discounted entry fees to ensure the party stays rocking. With over 50 iconic nightlife spots such as Voodoo Room and Buckshot on 6th street alone, if you're not finding to have a great time, you may not be trying hard enough.
5. University of San Francisco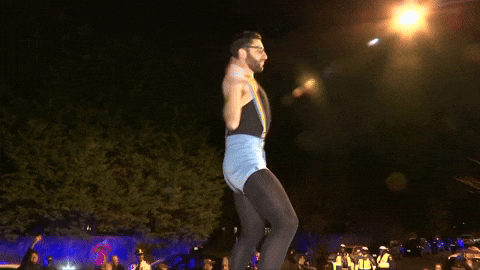 As a small school in the heart of the city, the University of San Francisco (USF) practically makes nightlife the only option for partying—but definitely not in a bad way. The quaint Greek life scene doesn't provide a massive party culture, so a night on the town proves itself as the main source of student's fun. About 10 minutes from campus, the SoMa neighborhood overflows with dance clubs such as Cat's Club with two dance floors and a go-go cage. Other spots in SoMa frequented by students include DNA Lounge and Asia SF – the ultimate lounge, bar and nightclub fusion. The Mission neighborhood packs several dive bars like Mission Bar, which frequently offers free chili dogs and cheap brews, and the Jay 'n Bee Club, which offers incredible pizza and pool tournaments for a more casual night out.
Known as the most LGBTQ+ friendly city in America, San Francisco knows no shortage of gay bars and clubs—head down to the Castro and check out Toad Bar and Beaux. "I've always liked that Greek life isn't a huge thing here," said senior Lily Fanali. "Everyone just goes to whatever bars they're feeling and meet students, or just other people, with their same vibes. No labels of being in a certain house or being a non-Greek person" No matter which neighborhood you decide to venture off to for the evening, a night to remember awaits.
4. UCLA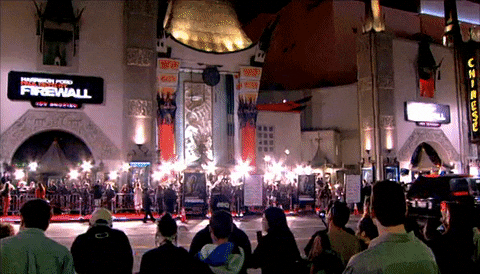 Just a seven-minute journey to the Sunset Strip–much closer than any other university in Los Angeles–UCLA students can experience the legendary high life of the Los Angeles party scene. A night on the Strip never fails to result in some unforgettable memories. World famous clubs and bars like 1Oak and Doheny Room surround the street, all packed to the brim with the best music, drinks, dancing and, of course, celebrities. The Vlog Squad's go to spot, Saddle Ranch, resides in the heart of The Strip, so don't miss your chance to be in David's vlog. "The Strip is definitely the go-to area for a night out if you're not fratting," senior Andrew Pringle said. "Parties at school are probably more common because Greek life is a pretty big thing, but a lot of people do both." Truly the best of both worlds. Plus, you're also in the heart of West Hollywood—the area for LGBTQ+ partying. With places such as The Abbey (arguably the most recognizable gay bar in Hollywood) and the most fun place to drink in WeHo, Flaming Saddles. Plus, for all the Harry Styles fans out there, his song "Carolina" is rumored to be about a UCLA student he met on a night out in LA. So if that's not reason enough to head out to the city, what is?
3. DePaul University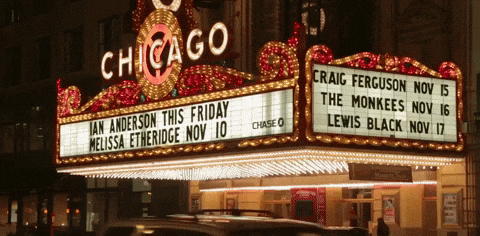 Although DePaul is a much smaller university, there's nothing small about the nightlife in store for students. Lincoln Park, Boystown and River North are some of the best areas in all of Chicago for a night of drinking, dancing or whatever the vibe may be—all within walking distance of campus. The Greek life scene isn't necessarily the epicenter of social gatherings and parties, so most students find themselves out exploring out and about in the Windy City once the school week comes to an end.
Kelly's Pub and McGee's in Lincoln Park are quirky, Irish dive bars frequented by students due to cheap beers and a casual atmosphere. However, Chicago's most iconic gay bar, Roscoe's, resides in Boystown and offers a shot-taking, fist-pumping type of night. River North's brunch spot and nightclub combo, Public House, serves mimosas mid-morning and DJ sets when the night begins. With price points and experiences of every level, a night out for DePaul students can never disappoint.
2. Northeastern University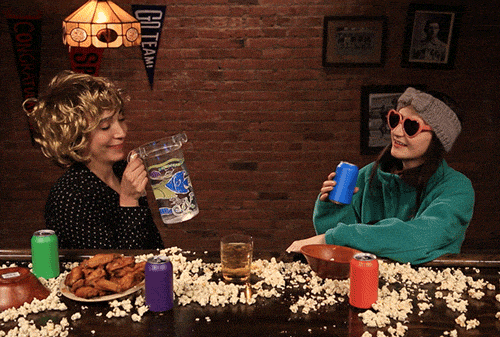 Northeastern University's close proximity to the heart of Boston's party scene makes it a top university for an incredible time out with college friends. With infamous college bars like Conor Larkins and The Mission nearby and only a 10-minute journey to Fenway and Faneuil Hall, options for everyone, from nightclub goers today drinking sports fans, line the bustling streets. Frat house fun doesn't even compare to hitting the clubs and bars where the Huskies spend their weekends (and weeknights too tbh). LGBTQ+ hotspots are sprinkled throughout the city and near campus, with The Alley often times being referred to as the 'Gay Cheers.'
Many Boston spots follow the lead of places like Tavern in the Square (better known as TITS among Northeastern students) with cheap beers on tap and even buckets full of your alcohol of choice for just around $10. Yes, literal sand pails filled with Long Island Iced Tea or Moscow Mule. Although other big cities provide a similar partying environment, Boston's overflow of students and overall college-friendly vibes with Northeastern in the prime location offers nightlife like no other.
1. New York University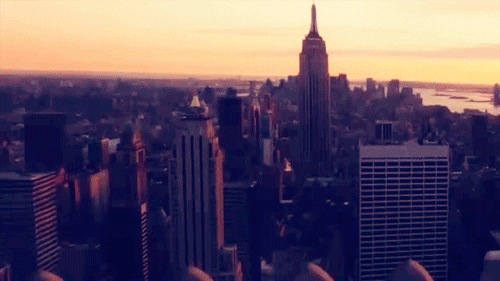 NYU resides in one of the most bustling and fun-filled areas of the city that never sleeps, making the party scene absolutely unforgettable. Less than five minutes away from NYU's campus, some of the best bars and clubs in the nation are practically in student's laps. Greek life's impact on the school's party scene comes close to nonexistent, so choosing a frat party over barhopping is a rare dilemma you'll face. "There's a lot of smaller bars for NYU students, but you can also totally go to a night club and pop your ass in front of some famous rappers," sophomore Alba Quintero said. Spots like Josie's and Brother Jimmy's, the quintessential NYU bars, provide a rowdier, dive-bar experience exclusively alongside fellow students.
Famous clubs such as Soho House, TAO and The Box make you feel as though you're in a movie, dancing the night away while bumping shoulders with A-listers such as Timothee Chalamet and Drake. That said, New York provides a ton of options for a fun night even if you're not in the full-on party mindset. A walk through a more vacant Times Square, iconic comedy clubs like the Upright Citizen's Brigade and cheap yet delicious grub such as Joe's Pizza and the Waverly Diner are just a few other activities occupy your night. As a student at NYU, world-class partying, food and entertainment sit only steps away from your dorm, making tailgaters wish they were as lucky as you. Concrete jungle, what dreams are made of, baby.